Planning a trip to Ireland but looking to discover something out of the ordinary? If so, these are the ten most unique things to do in Ireland.
Ireland is one of the world's premier holiday destinations. It deserves to be on every globetrotter's bucket list, with a mild yet varied climate, a rich and diverse cultural heritage, and breathtaking examples of natural and manufactured beauty.
Whether you want to enjoy spring gardens on a summer holiday or sip an authentic Irish coffee in the middle of winter, Ireland is an ideal getaway no matter what time of year it is.
If you plan on visiting it anytime soon, be sure to try out at least one of the ten most unique things to do in Ireland showcased below.
10. Visit the Newgrange Ancient Observatory, Co, Meath – take a step back in time
Above the River Boyne in County Meath lies one of the world's oldest known astronomical observatories: the Newgrange prehistoric monument. Not only is Newgrange one of the oldest examples of our study of the universe, but it's also one of the most mysterious.
Beyond knowing that the monument aligns with the winter solstice, not much else is known about the purpose of Newgrange. It was built around 3200 BC as a part of a larger burial complex, and it's older than Stonehenge and the Egyptian pyramids.
Address: Newgrange, Donore, Co. Meath, Ireland
9. Get a taste of Egypt at the Howard Mausoleum, Co. Wicklow – the final resting place of an influential Irish family
Speaking of pyramids, did you know that Ireland has its very own pyramid? The Howard Mausoleum in Arklow, County Wicklow, is a 30 ft (9 m) pyramid erected in 1785 as a final resting place for the Howards, a wealthy and influential Irish family.
Situated at the highest point of Kilbride Cemetery, the pyramid has breathtaking views of the surrounding landscape.
Despite being a lot smaller than the Egyptian pyramids, you can see it from over 3.21 km (2 miles) away as it creates an unexpected yet stunning silhouette.
Address: Old Kilbride Cemetery, Co. Wicklow, Ireland
8. Enjoy classic whiskeys at the Old Bushmills Distillery, Co. Antrim – one of the most unique things to do in Ireland
With an average of over 120,000 visitors per year, the Old Bushmills Distillery is one of the best whiskey distillery tours in Ireland. It's the world's oldest distillery still in operation today, and the various whiskeys it produces are known as some of the finest in the world.
Many people will recognize the Old Bushmills brand, as it's been featured prominently in many forms of pop culture. From product placement in major films to workplace lingo in law professions, Old Bushmills Whiskey is practically a cultural cornerstone of Ireland.
Address: 2 Distillery Rd, Bushmills BT57 8XH
7. Find the oldest pub in Ireland, Co. Westmeath – for over 1,000 years of history
Sean's Bar was reportedly established all the way back in 900 AD, making it the oldest drinking hole not just in Ireland but also in Europe. The trouble is that no one actually knows the exact year when it opened, and there's simply no way to tell at this point.
The only thing we know for sure is that it's most definitely the oldest pub in Ireland. It's also one of the cosiest pubs you'll ever find, with a warm atmosphere and friendly locals. It is located in the town of Athlone, on the western border of County Westmeath.
Address: 13 Main St, Athlone, Co. Westmeath, N37 DW76, Ireland
6. Search for dinosaur footprints on Valentia Island, Co. Kerry – a bucket list-worthy experience
Valentia Island is home to one of the longest sets of dinosaur tracks ever discovered. In the northeast corner of the island, steep and twisting roads give way to the Connecticut River, where you'll find the incredibly well-preserved footprints of the Tetrapod.
Interestingly, the Tetrapod was one of the first animals to make the evolutionary transition from water to land. That means it played a significant role in the evolution of all land mammals.
Knowing this fact makes visiting Valentia a worthy addition to any bucket list and one of the most unique things to do in Ireland.
Address: Co. Kerry, Ireland
5. Delve Doolin Cave, Co. Clare – discover what's beneath
You can find Doolin Cave on the western outskirts of The Burren in the midwest region of County Clare. It became famous after it was discovered to hold one of the world's largest free-hanging stalactites, officially known as the 'Great Stalactite'.
Doolin Cave was initially notoriously difficult to explore, consisting of narrow chambers connected by tight crawl spaces. After an excavation project made the entry more accessible, visitor numbers skyrocketed, and the cave is now a regular tourist attraction.
Offering a truly unique perspective, the Doolin Cave is undoubtedly one of the most unique things to do in Ireland.
Address: Craggycorradan East, Doolin, Co. Clare, Ireland
4. Discover the mystery behind Spike Island, Co. Cork – a fascinating history
Spike Island holds many secrets. Many have referred to it as 'Ireland's Alcatraz', owing to the fact that it was once used as a prison. An imposing fort now covers the majority of the island, but there are still many hidden mysteries to be found.
In 2020, archaeologists unearthed a secret staircase during a routine excavation. According to old prison records, secret staircases aren't the only thing that's concerning; mass graveyards lie hidden somewhere on the island, just waiting to be discovered.
Address: Spike Island, Co. Cork, Ireland
3. Walk the Cliffs of Kilkee, Co. Clare – a five-star rated attraction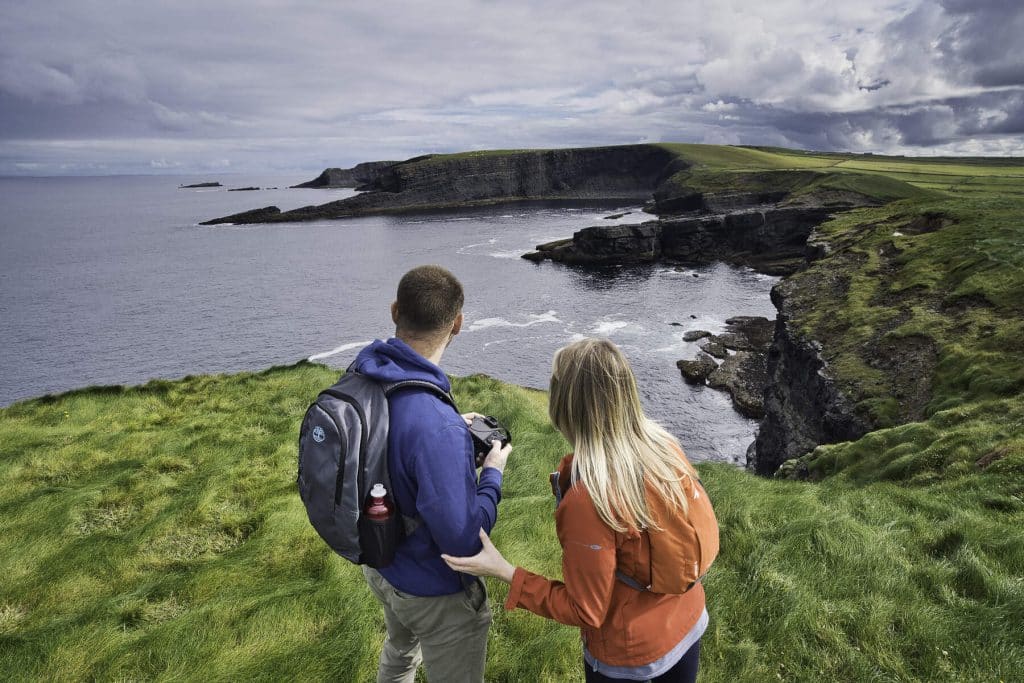 Kilkee Cliffs can be described as one of the hidden gems of Ireland. Like Doolin Cave, the cliffs are in County Clare. If you're in the area, there's no sense in seeing one and not the other, especially if you consider how majestic the views from Kilkee Cliffs can be.
It's hard to overstate how picturesque the landscape around Kilkee Cliffs is. To give you an idea of the kind of beauty we're talking about, Kilkee Cliffs is one of the only cliffs in the world with a flawless, five-star rating as a tourist attraction on TripAdvisor.
Address: Moveen West, Co. Clare, Ireland
2. Explore the National Leprechaun Museum, Co. Dublin – a truly unique experience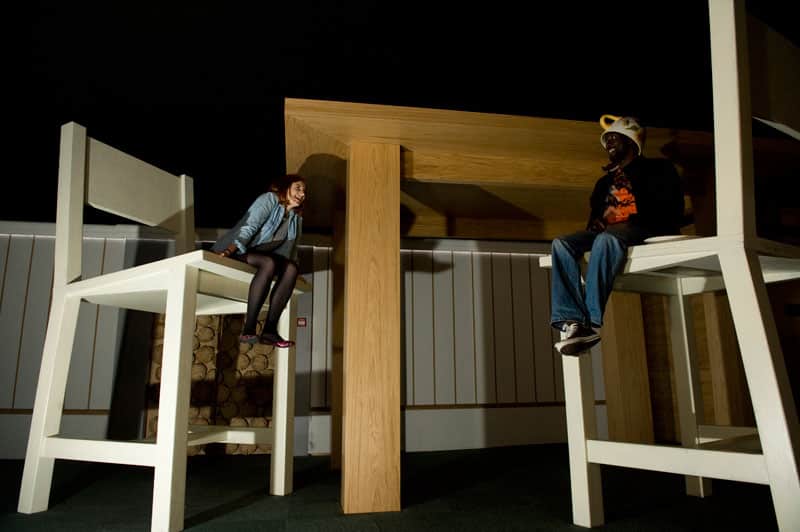 If leprechauns and fairies pique your interest, visit the National Leprechaun Museum of Ireland. Situated on Jervis Street in Dublin, the museum is the first of its kind and the only place to gain insight into Ireland's most famous mythological figures.
The museum offers two guided tours, namely day tours and night tours. Day tours are child-friendly, while night tours explore the darker side of Ireland's mythology.
Aside from leprechauns, the museum also features various other figures from Irish folklore, making this one of the most unique things to do in Ireland.
Address: Twilfit House, Jervis St, Dublin, Ireland
1. Try Colcannon – a delicious Irish dish
Of all the traditional Irish dishes you should try, Colcannon is definitely one of the most exciting. The main ingredients (mashed potato and cabbage) may not be much to write home about, but there's an Irish Halloween tradition that gives this dish a reason to shine.
You can place various items inside a dish of Colcannon, bringing new meaning to the phrase "be careful what you eat". According to tradition, these items are directly linked to your fortune. Finding a ring, for example, means that you'll get married within a year.