There's more to County Galway than to sing the song Galway Girl. Here are the ten best things to do in Co. Galway.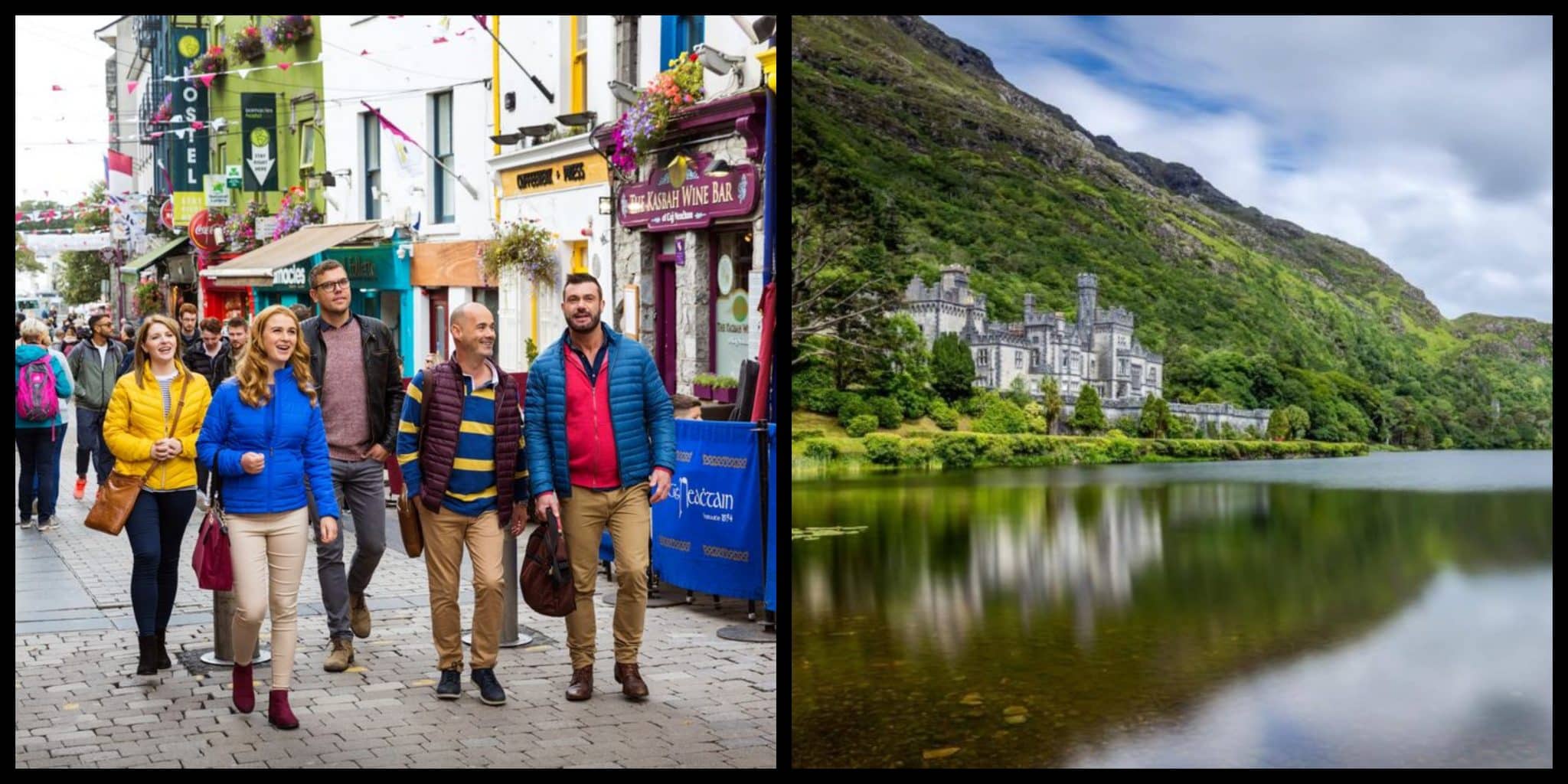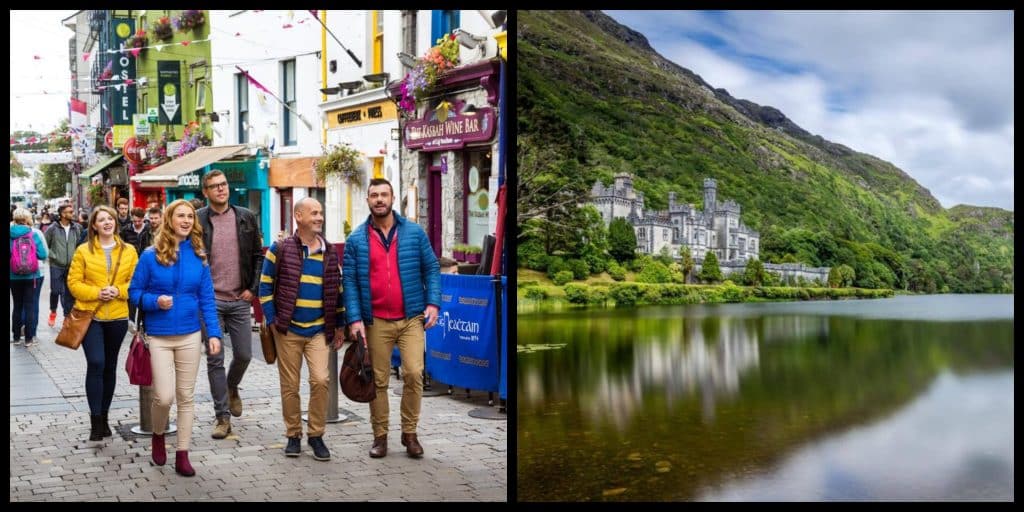 Located at a perfect halfway point along the world-famous Wild Atlantic Way, Galway is known as the cultural heart of Ireland. With its bustling city known as 'The city of the tribes', its majestic offshore islands, and its incredible landscape of Connemara, there is plenty to do in Galway, to keep it forever engrained in your memory. Looking for fun things to do in County Galway?
Whether you're a city dweller, a nature lover, or a history buff, Galway has it all. If you find yourself curious about the native language of Ireland, you're in the best place to learn. So here at Ireland Before You Die, we have picked out the ten best things to do in Co. Galway.
IB4UD's top 5 interesting facts about Galway
County Galway is the largest county in the province of Connacht.
Galway City is the only official city in all of Connacht.
Galway is known as the "City of the Tribes" because it was originally settled by 14 prominent merchant families known as the "Tribes of Galway."
Galway is renowned for its vibrant arts and culture scene. The Galway International Arts Festival, held annually in July, is one of the largest arts festivals in Ireland, featuring theatre, music, visual arts, and more.
The Galway Hooker, a traditional style of Irish fishing boat, is synonymous with the county. These distinctive vessels have red sails and are now seen as a symbol of the region's maritime heritage.
10. Benbaun – Galway's highest mountain
Wondering what to do around Galway? Visit Benbaun. It is the highest of the Twelve Bens of Connemara, a mountain range offering some challenging trails and some rugged, off-the-beaten-track nature. If you want a break from the city, head to Benbaun for some outstanding views, and an adventurous climb.
9. Latin Quarter, Galway City – where Galway comes alive
Walk the cobbled streets to discover the fabulous boutiques, delicious cuisine, and take in the culture of Galway City. The colours here are as bright as a rainbow and make for a pretty perfect photograph. Watch the locals go about their day as you delve into the cultural heart of the city; not to mention it is also home to some of the top Galway restaurants.
You can also enjoy a private tour with a local guide.
8. Salthill Promenade – a beautiful perspective
Not only is this a popular place for songs such as Galway Girl, it is also a leading seaside destination, when on the west coast. This seaside promenade stretches for 2 km along the edge of the city, giving you a different perspective of Galway.
7. Spanish Arch – history in the city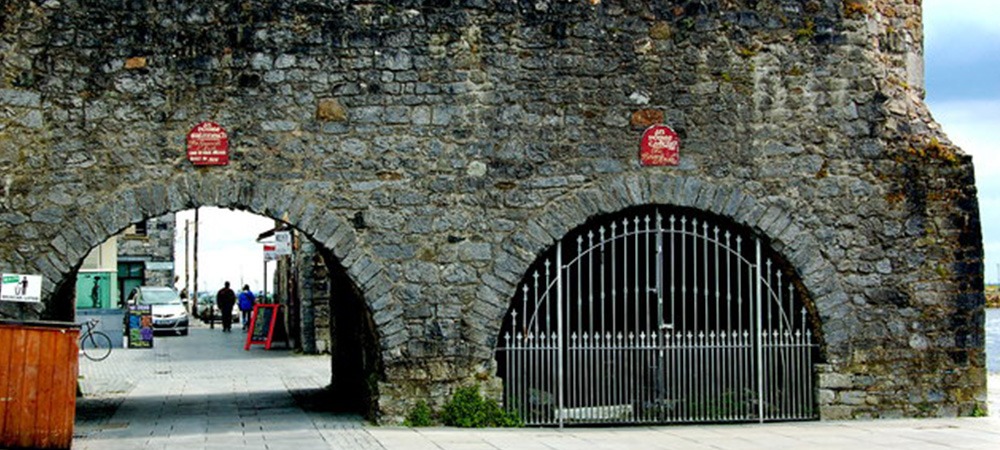 Dating back to 1584, these are the last surviving arches from a time when Galway City had defences up to protect its quays. This extraordinary monument stands among the city that has grown up and around it, making it a very unique structure in Galway. Paying it a visit is one of the top things to do in County Galway.
Why not enjoy a food tour while you're here!
6. Eyre Square – a shopper's haven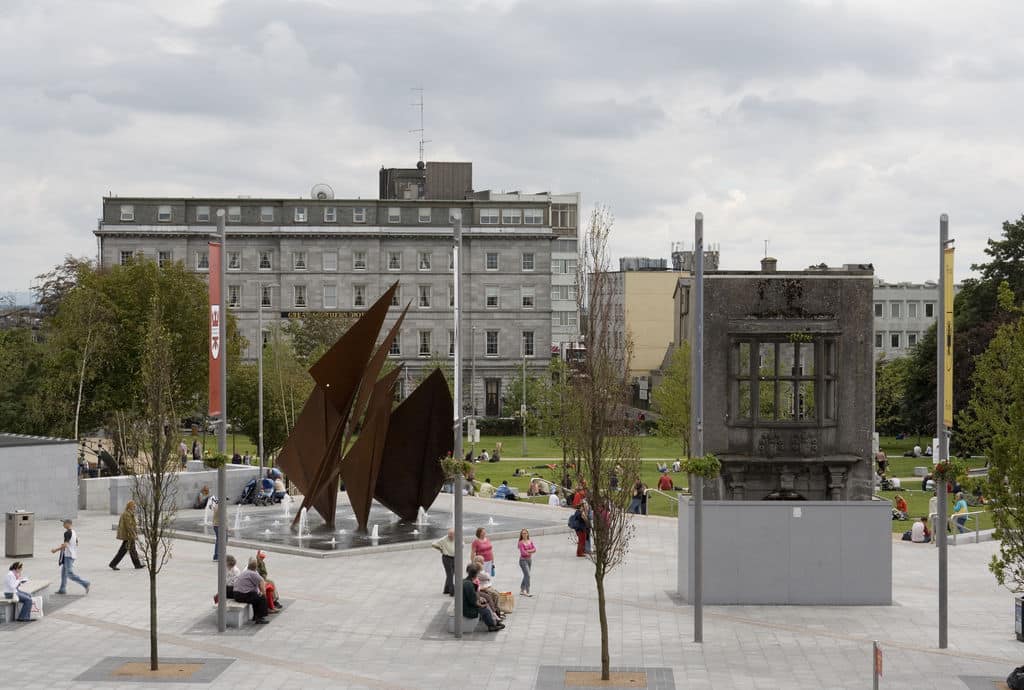 You may be asking what to do around Galway City Centre and Eyre Square is a top pick for this. This pedestrianised square, also known as John F. Kennedy Memorial Park, is an inner-city public park, right in the heart of Galway City. It's the perfect place to meet friends, go shopping at Eyre Square Shopping Centre, or delve into history through the various monuments dotted around the area.
5. Wild Atlantic Way – the halfway point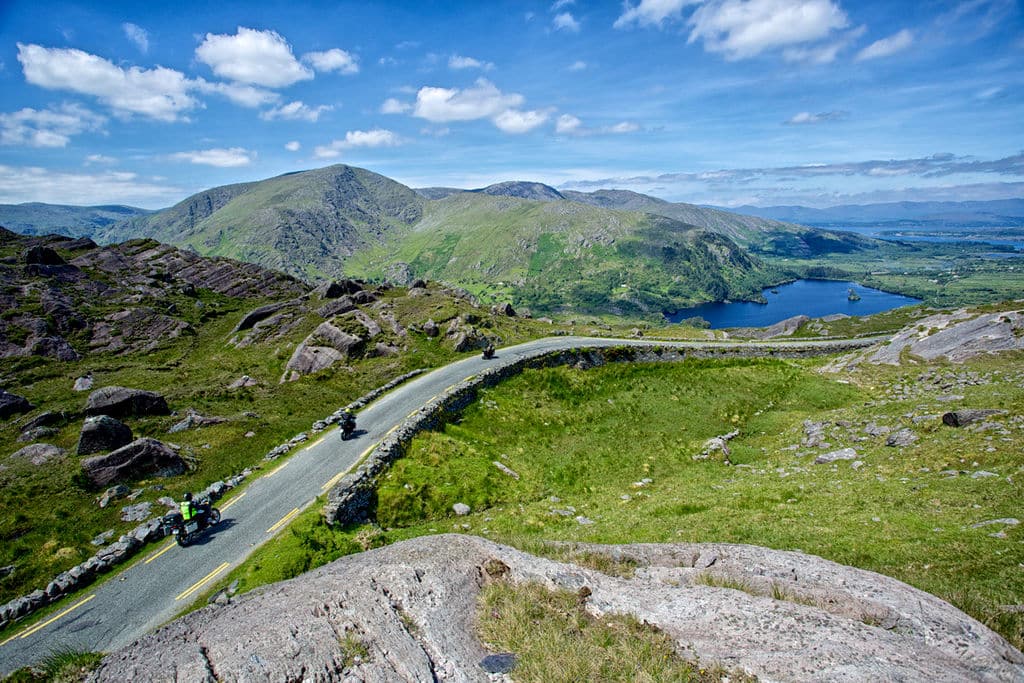 Take a bike ride or take the car on a journey along the most famous route in Ireland. You can explore the area of the Bay Coast or go beyond, to neighbouring counties. The route goes on and on, so allow plenty of time to take it all in. It's an indescribable wonder of Ireland and you'll soon see why.
READ ALSO: The 5 most stunning towns on the Wild Atlantic Way you need to visit
4. Lough Corrib – the Republic of Ireland's largest lake
Being the second largest lake on the island of Ireland, and the largest in the Republic, this lake is connected to the sea by a river. It is a perfect spot for fishing and spotting wildlife. Take a cruise here and try to spot all 365 islands of the lake. Truly one of the top things to do in Galway.
3. Kylemore Abbey – perched on a lake and one of the top things to do in County Galway
Again, you may wonder what to do around Galway that is full of history. Well, Kylemore Abbey is the perfect pick for history buffs. This stunning building is a Benedictine monastery, founded in 1920 by Belgian nuns. Here you can explore the lavish walled garden, the 70-room castle, as well as get to know the tragic, romantic, and spiritual history.
2. Connemara National Park – one of the top things to do in Galway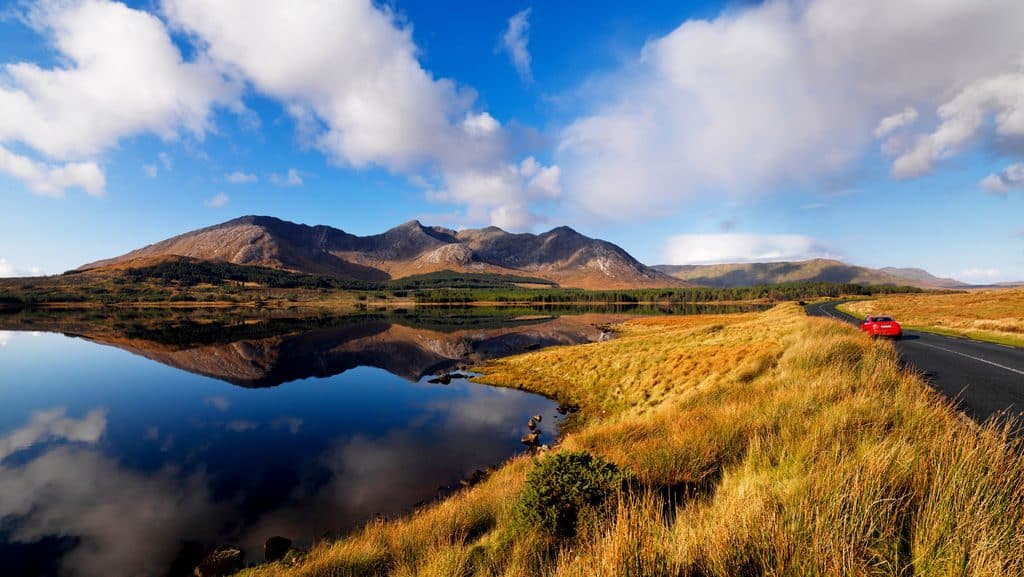 Providing over 3000 hectares of bogland, woodland, and mountain area, this absolute favourite attraction also has undeniable views of the islands off the coast. Take your walking boots, camera, and an adventurous spirit to spend the day exploring the beautiful places found in this unique Bay Coast landscape. Connemara National Park has an wide range of things to do, so there is sure to be something for everyone.
READ ALSO: 5 historic places in Connemara that you need to visit
1. Visit the Aran Islands – a trip back in time
When looking for places to visit in Galway, the Aran Islands have to be the best thing to do. Here you will truly step back in time. The locals speak our native language in their daily lives, and you'll see old stone houses with narrow windy roads and shop for authentic Aran wool knitwear.
Visit the cliffside fort of Dún Aonghasa, have a pint in a local pub, and learn some of the lingo from the residents there. An absolute must-do in Galway.
READ ALSO: The 10 best and most secret islands off Ireland
Could Galway be the best county in Ireland? We think it has great potential, offering everything from wild natural beauty and authentic Irish culture, mixed in with a modern Irish twist. The perfect combination we believe. There are countless things to do in Galway, but start here with these top picks!
Your questions answered about Galway
If you still have questions about Galway, worry not! In this section below, we've put together some of our readers' most frequently asked questions about this topic online.
1. What province is Galway in?
Galway is in the county of Connacht, along with Leitrim, Mayo, Roscommon and Sligo.
2. How many people live in Galway?
Approximately 80,000 live in Galway (2019, World Population Review). It is said to be the 4th most populated city in the Republic of Ireland.
3. What time is sunrise in Galway?
During the summer months, the sun can rise as early as 5.07am. During the winter, the sun can rise as late as 8.51am.
4. When did Galway win the All-Ireland hurling?
Galway first won the All-Ireland hurling in 1923. They went on to win again in 1980, 1987, 1988, and 2017.
5. What is there to do in Galway?
Galway is an electric city that boasts endless opportunities for culture, art, and Irish heritage. If you're looking for some more Galway travel inspiration, read on to see some of our top articles.
If you are visiting Galway, you will find these articles really helpful:
Where to stay in Galway
10 best hotels in Galway City Centre
The 10 best hotels in Galway, according to reviews
5 unique Airbnbs in County Galway
Pubs in Galway
5 Pubs & Bars in Galway City You Need To Visit Before You Die
10 Pubs: The Traditional Irish Pub & Bar Crawl in Galway
Galway nightlife: 10 bars and clubs you need to experience
The 5 best places to experience live Irish music in Galway
Eating in Galway
The 5 best restaurants in Galway for foodies
The 5 best restaurants for spicy food lovers in Galway
5 incredible breakfast and brunch places in Galway
Best coffee in Galway: top 5 spots
Best burgers in Galway: 5 delicious buns you need to try
Five pizzas in Galway you need to try before you die
Galway Itineraries
48 hours in Galway: the perfect two-day itinerary
A Weekend in Galway: The ULTIMATE 2-day Galway Itinerary
Galway to Donegal in 5 Days (Irish Road Trip Itinerary)
Understanding Galway & its Attractions
Ten Reasons Everyone NEEDS To Visit Galway
5 Reasons Why Galway Could be the Best City in Ireland
Galway named as one of the world's best destinations by National Geographic
World Travel Magazine has named Galway a destination to watch in 2020
Galway voted 4th best city in the world to visit
Cultural & Historical Galway Attractions
5 AWESOME Alternative Night Out Ideas in Galway
More Galway Sightseeing
The 5 best waterfalls in Mayo and Galway, ranked
The 5 best Galway walking tours, RANKED