There are more than 30 million Irish-Americans living in the United States.
That is more than 5 times the amount of people living in Ireland altogether.
Irish-Americans are defined as American citizens with either full or part Irish ancestry of which they are usually extremely proud.
The Great Famine of Ireland between 1845 and 1849 forced 1.5 million Irish people to emigrate and America was one of the places they left home for.
Since then people linked to Ireland have continued to put their stamp on cities across the United States, leaving their legacy as they go.
So it is no surprise that there are many Irish-Americans who have changed the world in their own special way. Here are just 10 of our favourite unsung heroes.
Our top facts about Irish Americans:
The Irish diaspora is one of the largest of any nation, with an estimated 50-80 million people of Irish descent around the world.
The United States, Australia, and the United Kingdom are the three countries with the greatest population of Irish people (outside Ireland of course!).
The Irish Catholic fraternal organisation, the Ancient Order of Hibernians, was established in the US in 1836.
Among the key factors for Irish mass immigration to the US is the Great Famine.
10 – Jackie Kennedy Onassis
While most people are aware of her husband's Irish roots Jackie Kennedy Onassis' family history also leads back to Ireland. Despite publically embracing her paternal French genes through Chanel suits and signature sunnies, Onassis' mother, Janet, was of Irish ancestry.
But despite eight maternal generations coming from Co. Clare in the West of Ireland The First Lady often played down her humble roots. She did, however, bring fresh energy to family values in America…perhaps suggesting she was influenced by her Irish heritage more than she let on?
9 – Bruce Springsteen
Ok, so he might not have changed the world but he has certainly rocked the world of many fans for years. But while Bruce Springsteen is famously known to have been born in the USA his ancestry leads back to the Emerald Isle.
Descending from the Gerrity family in Co. Kildare Springsteen's great-great-great-grandfather was, in fact, one of the brave survivors of The Great Famine who fled poverty-stricken Ireland before heading to America.
His ambition and drive to save his family lives on through 'The Boss' we all know and love today.
8 – Frank McCourt
Frank McCourt was an Irish-American author who is widely known for his best selling memoir, Angela's Ashes. It is an honest account of his poverty-stricken childhood in the lanes of Limerick during the Great Depression.
Despite living in Brooklyn, New York, McCourt's immigrant parents decided to return to Ireland but ended up worse off than where they had left.
His father, a troubled alcoholic from Co. Antrim, eventually abandoned the family while his mother continued to struggle to feed her four remaining children without any money.
The novel, which was later shown on screen, caused controversy among the Irish community but to many natives, McCourt was a brave hero who revealed the truth about the slums of Ireland and the cruel judgments that were often bestowed on starving families.
7 – Maureen O'Hara
In 1939 a feisty Irish teenager arrived in Hollywood and stole many hearts. She appeared in The Hunchback of Notre Dame before securing a contract with RKO Pictures and becoming the face of the Golden Age of Hollywood.
Her name was Maureen O'Hara and she was Dublin born and bred. Despite spending much of her childhood as a self-confessed 'Tom Boy' and being nicknamed 'Baby Elephant' as a toddler, O'Hara stole the screen and gave the Irish red-headed woman a whole new status.
Not only beautiful, but she was also confident, passionate and ambitious and remains an inspiration to women all over the world.
READ MORE: Ireland Before You Die's guide to the best Maureen O'Hara films of all time.
6 – Nellie Bly
Elizabeth Cochran Seaman accepted her claim to fame as investigative journalist Nellie Bly in the late 1800s. Bly was born in Pennsylvania during the American Civil War.
Her grandfather, Robert Cochran had emigrated to the United States from Derry in the 1790s.
Not only was Bly one of the first women to expose the horrendous working conditions of the late 19th century, writing several undercover articles for the New York World, she also took the brave step of faking mental illness in order to reveal how patients were being treated in Blackwell's Island Women's Lunatic Asylum.
But ambitious Bly didn't stop there. She went on to pursue a trip around the world in a bid to beat Jules Verne's fictional character Phileas Fogg's 80-day trip.
It became yet another pioneering success with her completing the goal in just 72 days.
She continued to work as a journalist until her death in 1922 and remains a celebrated heroine among women to this day.
5 – Barack Obama
In 1850 Falmouth Kearney, a cobbler's son from Co. Offaly, boarded the Marmion ship from Liverpool to seek his fortune in the Land of the Free.
He left behind blight, starvation and poverty and became one of many immigrant labourers in the city of New York.
Fast forward 169 years and boom…you have Barack Obama…great-great-great grandson of Kearney, 44th President of the United States of America and 3.1 per cent Irish.
Despite only discovering his Celtic ancestry in 2007, Obama embraced the news and once celebrated his roots by dying the White House fountain a lovely Emerald Green.
4 – Eileen Marie Collins
Eileen Marie Collins was one of the first female pilots for the U.S. Airforce.
In 1979 she made history when she became the Airforce's first ever woman flight instructor. But her achievements were by no means complete and she went on to become an astronaut, becoming the first woman to ever command a U.S. spacecraft in 1999.
Collins was born in New York to immigrant parents from Co. Cork. Money was tight during her childhood but her parents encouraged her dreams by taking regular trips to the airport to watch the planes.
As soon as she was old enough she started waitressing to fund her own flying lessons and persisted with her goals until she succeeded. She is now retired but remains a true hero in my book!
3 – Billy The Kid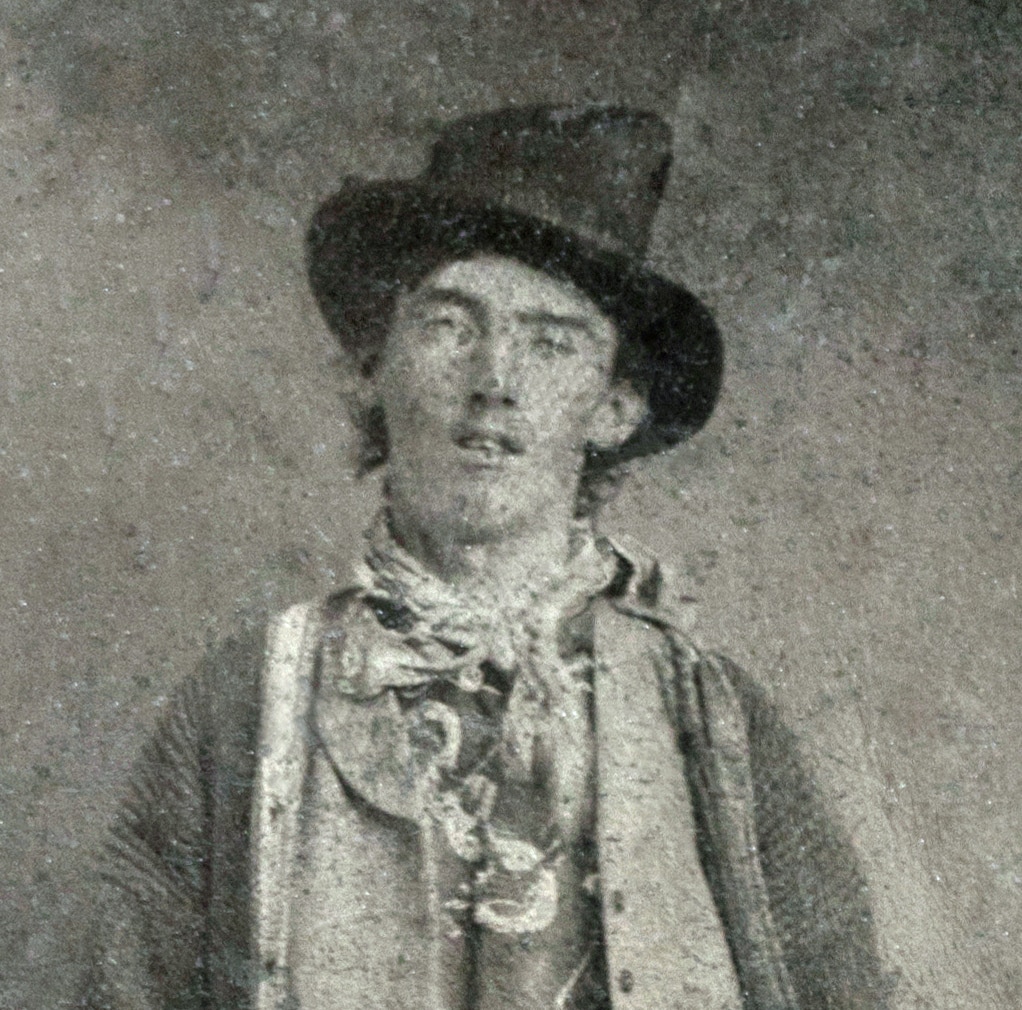 Billy the Kid was born William Henry McCarty to an Irish woman from Co. Antrim. Catherine McCarty had emigrated to America during the Great Hunger where she stayed until her death.
Noted for her warm Irish charm, she spent much of The Kid's childhood as a single mother.
No evidence has been found to confirm The Kid's father was also Irish although the legend's roguish character suggests he was.
Billy the Kid made a name for himself in the Wild West of New Mexico as a crook and a vagabond. After his mother died he was sent to foster care from which he soon absconded and took to a life of crime.
There are lots of variations of the story of Billy the Kid but it is safe to say he has been replicated by many boys during a game of 'Cowboys and Indians.'
A legend of sorts, he was one of the first characters to display how wild Irish spirit meets all American Kid. The Original Irish-American perhaps?
2 – Michael Flatley
Love him or loathe him, Irish-American dancer and choreographer Michael Flatley changed the world of Irish dancing forever.
He shot to fame as his shows Riverdance and The Lord of the Dance became international sensations, making him a millionaire almost overnight.
Flatley was born in Chicago to Irish immigrant parents. His father was from Co. Sligo while his mother from Co. Carlow. They arrived in the United States 11 years before he was born and sent their talented son to Irish dancing classes from a young age.
Over the years Flatley has had an extremely successful career, giving Irish dancing a fresh new appeal.
He inherited his passion and no doubt some of his raw talents from his dance champion grandmother and set the bar for many budding performers.
LEARN MORE: The IB4UD list of facts you never knew about Michael Flatley.
1 – John F. Kennedy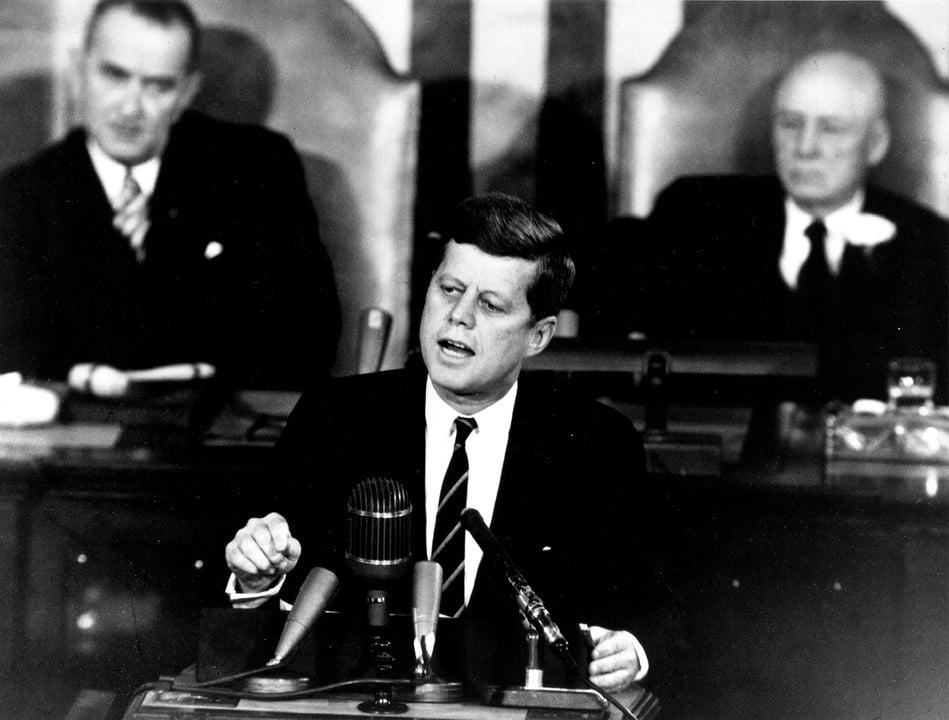 John Fitzgerald Kennedy, the first Irish-Catholic president of the United States, was proud of his Irish ancestry.
He had paternal links to Counties Cork and Wexford while his mother's heritage leads back to Counties Limerick and Cavan.
Both the Fitzgeralds and the Kennedys travelled to the United States to seek their fortune during a time of poverty and depression in Ireland.
Little did they know their family names would stand proudly in the White House through America's 35th President.
On November 1963 a dark cloud swept over both the United States and Ireland.
At just 46 years old President Kennedy was assassinated and the success story starting with four Irish immigrants travelling across the Atlantic all those years before ended in tragedy.
READ NEXT: We explore President Joe Biden's Irish ancestry.
Your questions answered about Irish Americans
If you've still got some questions, you're not alone. But don't worry! In this section, we answer some of our readers' most frequently asked questions.
Where in the US are the most Irish?
New York, Boston, and Chicago are among the cities with the greatest Irish population.
How much of New York is Irish?
Recent figures suggest that about 5.3% of the New York population has Irish ancestry.
What percent of Americans have Irish roots?
In a recent census, 31.5 million Americans claimed Irish roots – about 9.5% of the total population.