Some of the best Irish authors of all time are right up there with any other author in the world in terms of sheer talent and overall contribution to the literary world.
Ireland was commonly referred to in the past as a land of saints and scholars. This certainly still rings true as Ireland continues to produce literary greats right into the modern day. That's why we're rounding up the best Irish authors of all time.
From Beckett to Banville and Behan to Binchy, there is no shortage of great Irish writers who have produced works to worldwide acclaim to choose from when conducting a list such as this.
Today, we're showing you the top ten best Irish authors of all time you should definitely check out for your next read.
10. Eoin Colfer – a world-famous children's author
Eoin Colfer was once a primary school teacher before becoming the world-famous author of children's books that he is today.
He has become best known for his critically acclaimed Artemis Fowl series, which has recently been adapted onto the big screen as a film series.
9. Bram Stoker – inspired a whole new genre
Bram Stoker, born Abraham Stoker, was a short story writer and novelist best known for his novel Dracula.
Not only did it become one of the best-selling books of all time. It also helped to single-handedly inspire the entire vampire genre that continues to prove so popular today.
8. Brendan Behan – a short but eventful life
While Brendan Behan ultimately lived quite a short life, it was certainly a colourful one.
His time in prison and with the IRA heavily influenced his writing style, which led him to publish one of his best reflective works, Confessions of an Irish Rebel.
7. Maeve Binchy – a beloved Irish writer
Maeve Binchy was not only one of the most beloved writers in Ireland but also around the world.
Her novels were always embedded with a deep sense of Irishness. Many of them were set in rural and small towns throughout the country and featured descriptive characters and twist endings.
Maeve Binchy sold over 40 million copies of her works, which has easily cemented her place amongst the best Irish writers of all time.
6. John Banville – a prolific Irish writer
John Banville is a critically acclaimed Irish writer. He was prolific in producing a great quantity of his material as he published 18 novels, one short story collection, two works of non-fiction, and six plays.
Banville is renowned for his precise writing style and the dark humour that can be found within each of his works.
5. Roddy Doyle – perfectly capturing the typical Dublin sense of humour
Roddy Doyle is a famous writer loved for his novels that perfectly capture and convey the typical Dublin sense of humour.
The majority of his novels tend to be set in working-class Dublin, and each book in his widely acclaimed.
The Barrytown Trilogy has been adapted into films that have since become cult classics within Irish culture.
4. C.S. Lewis – a writer blessed with a great imagination
C.S. Lewis was said to have always been a very imaginative child. So, it should come as no surprise that he put this imagination to use by writing the children's classic The Chronicles of Narnia.
The series was a huge success as the series sold over 100 million copies in 41 different languages. It has been adapted into a successful film series.
3. Samuel Beckett – an influential playwright, poet, and novelist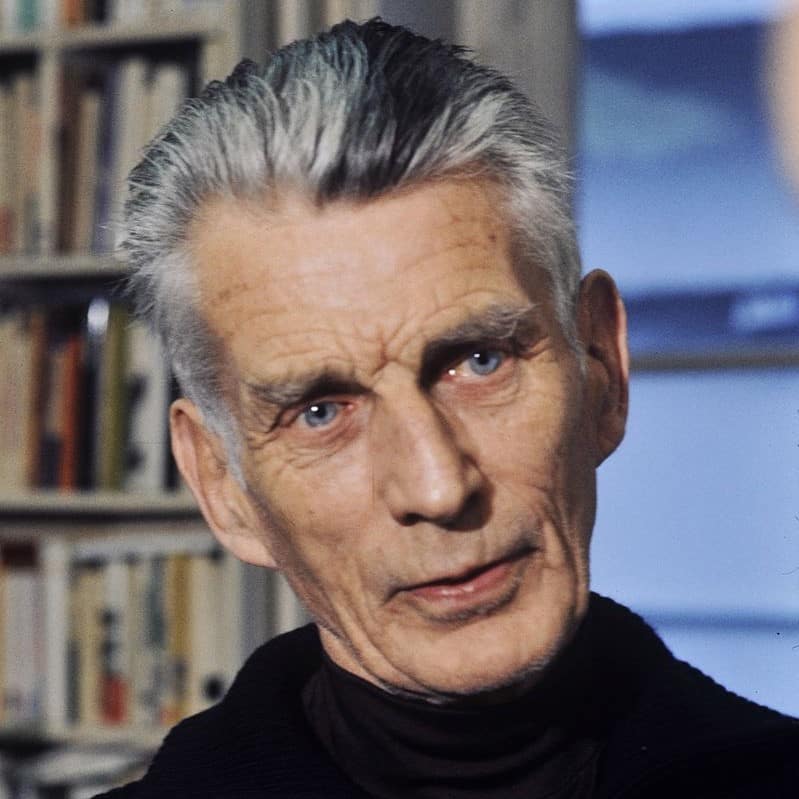 Samuel Beckett is commonly regarded as being an extremely influential playwright, poet, and novelist of the 20th-century.
His published works were written in both English and French and proved to be very popular thanks to their themes based on the human condition and the dark humour and black comedy undertones they contain.
2. Oscar Wilde – one of Ireland's most famous writers
Oscar Wilde was one of Ireland's most famous and recognisable writers throughout the 19th-century. He remains so today thanks to his many literary works, his colourful fashion style, and his legendary sense of wit.
Oscar Wilde published many famous literary works such as A Woman of No Importance, An Ideal Husband, and The Importance of Being Earnest. He is also remembered for his novel, The Picture of Dorian Gray and his many children's stories.
1. James Joyce – the most influential Irish writer of the 20th-century
In first place on our list of the top ten best Irish authors of all time is James Joyce. Joyce is widely considered to be the most influential Irish writer of the 20th-century.
His most famous work, Ulysses, took him seven years to write and is commonly praised for its unique writing style that completely revolutionised fiction writing in the 20th-century.
So, that concludes our article on the top ten best Irish authors of all time. Are there any authors that we failed to mention that you think deserved a place on this list?
Other notable mentions
Above, we have listed some of the most prolific Irish authors of all time. However, as Ireland has such a rich literary heritage, there are many more who deserve a mention.
Among the most influential writers are Jonathan Swift, author of Gulliver's Travels; John Boyne, known for his most famous book The Heart's Invisible Furies; Emma Donoghue, Dublin-born author of Room and Wonder; and Anne Enright, known for The Gathering and The Green Road.
Other prolific writers to hail from the island of Ireland include acclaimed author Edna O'Brien, author of The Country Girls, Colm Tóibín, author of Brooklyn, and Cecelia Ahern, Dublin-born author of the famous book P.S. I Love You.
Among Ireland's most recent writers are Eimear McBride, author of A Girl is a Half-Formed Thing, Anna Burns, author of Milkman, Sally Rooney, known for her novels Normal People and Conversations with Friends about the everyday life of Irish people, Marian Keyes, author of Grown Ups, and Naoise Dolan, author of Exciting Times.
FAQs about Irish authors
Who are the most famous Irish authors?
James Joyce, Oscar Wilde, and Bram Stoker are among the most famous Irish writers.
Who are some modern-day famous Irish writers?
Sally Rooney and Colm Tóibín are among Ireland's most famous current writers.
Who is the greatest Irish poet?
W.B. Yeats is often considered one of the greatest Irish poets.