From tasting tours to adventurous excursions, these are the ten most unique things to do in Galway.
Located on the west coast of Ireland, Galway is a vibrant hub of activity offering endless adventure for those keen to live like a local and experience this region of the Emerald Isle, off the beaten track.
Whether you're a culinary enthusiast, adrenaline junkie, or outdoor adventurer, visitors to Galway are bound to be spoiled for choice when it comes to things to do.
Curious to learn more? These are the ten most unique things to do in Galway, ranked.
Ireland Before You Die's tips for visiting Galway:
Pack for the Irish weather. It can be unpredictable, so bring some options.
Rent a car so you can easily explore the more rural areas.
Download offline maps so you always have access to navigation.
Galway is a cultural hub. Be sure to check out the many pubs and street art tours!
Familiarise yourself with some Galway slang before your visit!
10. Guided rock climbing & abseiling, Roundstone – for climbers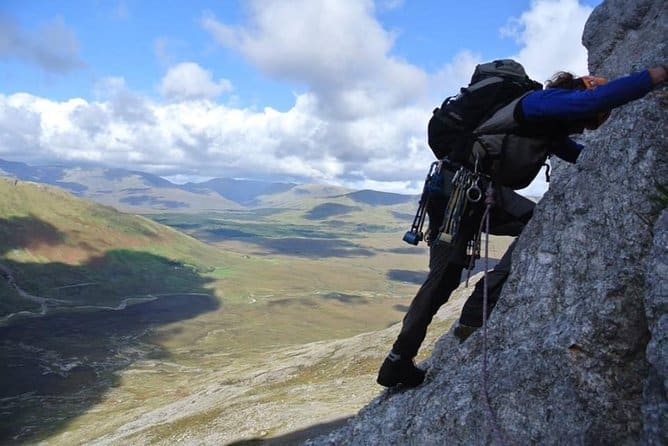 On the hunt to discover and book unique things to do in Galway? Well, we've got just the ticket.
This guided rock climbing and abseiling excursion will offer peace of mind with highly-trained instructors as you scale up and slide down ancient Atlantic-facing coastal rocks.
9. Sail in a traditional Galway Hooker, Connemara – for sailors
Sail the high seas on a Galway Hooker – a traditional Irish fishing vessel that is synonymous with the Emerald Isle.
Learn all about the history and customs tied to this majestic red-sailed boat as you follow the coastline during this two-hour adventure.
8. A day fishing by boat on Lough Corrib, Connemara – for fishing fanatics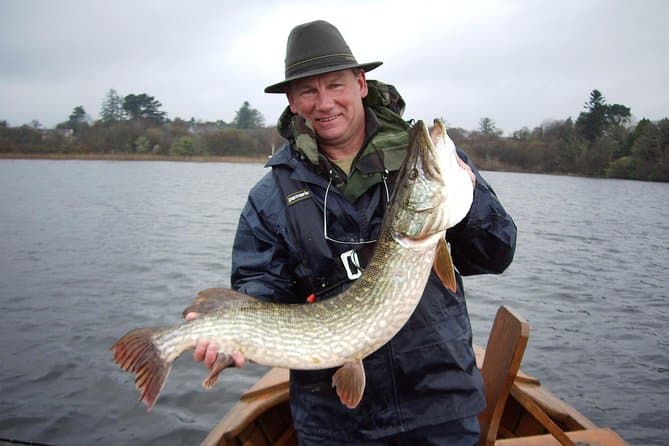 If a day out on the open water with a fishing rod in hand sounds like your type of adventure, we've got an idea for you.
This pike fishing experience on Lough Corrib comes with a knowledgeable (French-speaking, we might add) guide – a packed lunch is included if you opt for the full-day experience.
If you happen to catch an impressively-sized trout, well, that would be the cherry on the cake!
7. Explore Inishbofin Island by bike – for cyclists
Perhaps you're more of a solo explorer. Then this self-guided tour of Inishbofin Island is the one for you.
Just 11.2 km (7 miles) off the Galway coast, this biking excursion promises to be one of the most memorable and unique things to do in Galway, with impressive displays of native flora and fauna.
MORE: IB4UD's guide to the best free activities in Galway
6. Private beach horse riding, Connemara – for equestrians
If the sound of the waves crashing and the feel of the wind in your hair while you gallop down a white-sand beach on horseback sounds majestic to you, look no further than this experience in Galway.
No matter whether you're a novice or experienced rider, this stable will have a horse on hand to suit your style.
CHECK OUT: the best places for horse riding in Ireland
5. Galway food tour – for foodies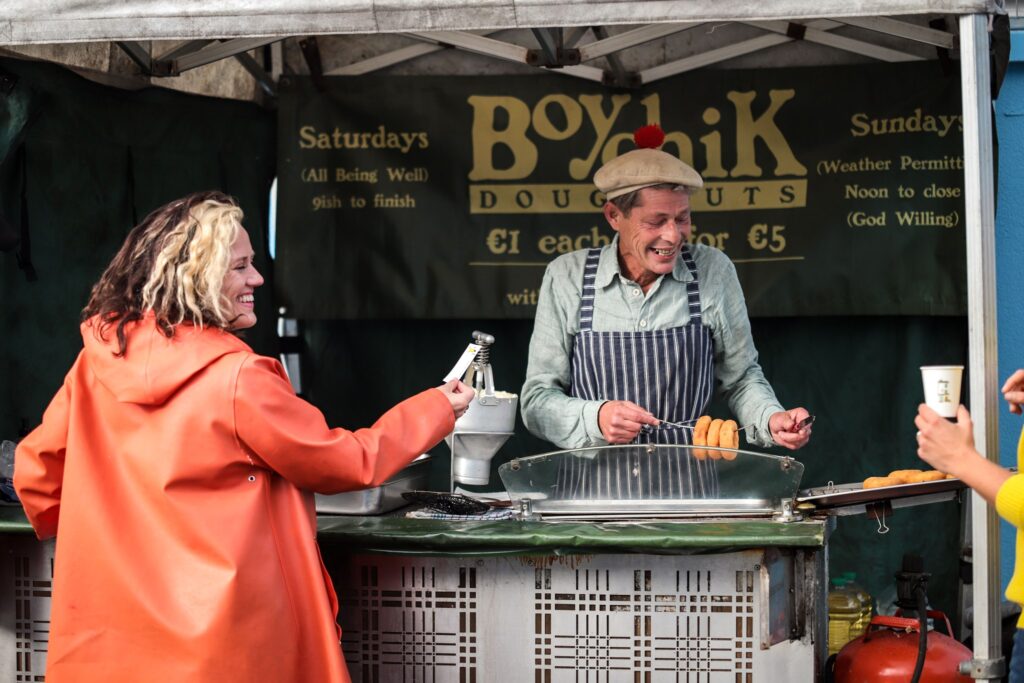 Galway is known to be one of the culinary cities of Ireland, and no trip to this westerly region would be complete without delving into some local dishes.
This two-hour tour offers tastings from nine different local businesses, plus a takeaway goodie bag with regional treats.
RELATED: check out our guide to the best restaurants in Galway
4. Cruise on the Corrib River & Lake, Galway City – for boating enthusiasts
For those keen to kick back and enjoy the scenery, we would advise this scenic cruise on the Corrib River and lake.
With undisturbed views of castles and heritage sites, this is one of the most unique things to do in Galway.
3. Oyster tour and tasting at Ballinakill Bay – for seafood lovers
Galway oysters are said to be some of the best in the world, so if you are a foodie, no trip to Galway would be complete without shucking down.
On this tour, local oyster farmer, David, will offer guests a unique look into life on a wild Galway seafood farm.
2. Kayaking on the Corrib River, Galway City – for open-water adventurers
Should the sound of an open water adventure tickle your fancy, make sure to check out this kayaking experience on the Corrib River.
Home to over 1,000 islands, Lough Corrib is a treasure trove waiting to be discovered. So, what are you waiting for?
1. Snorkelling Adventure on Inis Mór – for underwater explorers
Taking place on the Aran Islands along the shores of the ancient, mystical island of Inis Mór, this snorkelling expedition earns the top spot on our list of most unique things to do in Galway.
PADI-certified instructors are on-hand to offer peace of mind to those braving unfamiliar waters, and wetsuits will be provided to keep you toasty as you discover the world that lives below.
MORE: our guide to the best places for snorkelling in Ireland
Your questions answered about unique things to do in Galway
If you still have questions, we have you covered! In this section, we've compiled some of our readers' most frequently asked questions and popular questions that have been asked online about this topic.
What makes Galway unique?
Galway is known as the festival capital of Ireland. Hosting an average of 122 festivals and events each year, this is one thing that makes Galway very unique.
How many days in Galway is enough?
If you're just exploring Galway City, two days are enough to see and do everything. However, if you want to explore the wider county, we recommend around three to four days.
What do people do in Galway?
Galway is home to the Aran Islands, Kylemore Abbey, Connemara, and so much more. If you're looking for some unique, off-the-beaten-track ideas, our list above has you covered.
Get featured on Ireland Before You Die
Do you want to get your Irish business more online exposure? Especially to those interested in travelling the best places in Ireland? Then why not get a dedicated feature on Ireland Before You Die. Find out more 
here.