These are the most beautiful and magical places to visit in Ireland, full of Irish countryside and amazing sights. Check them out below!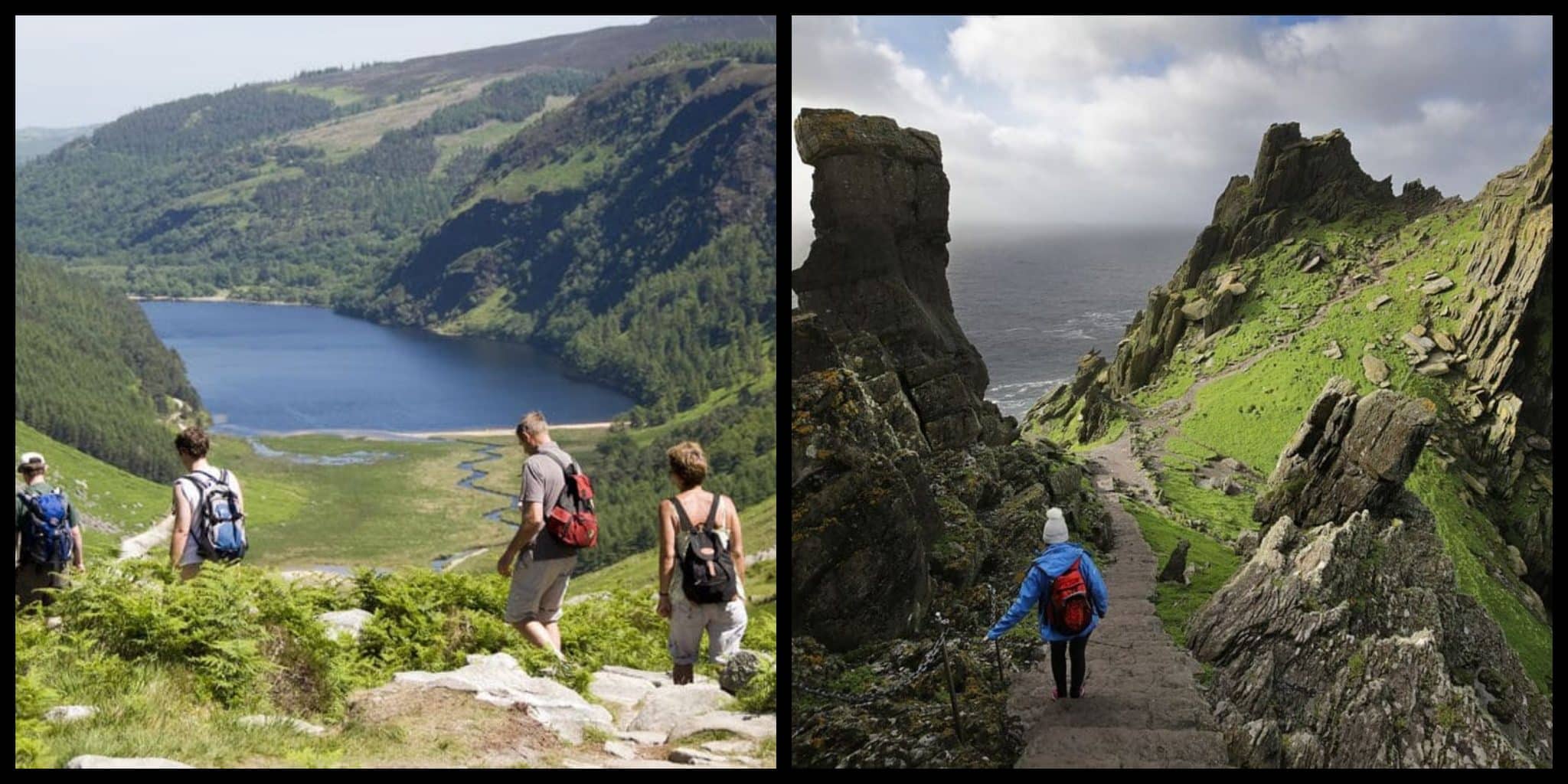 There are so many amazing places worth seeing and visiting in Ireland that it can be easy to overlook many of them and miss out on some magical experiences. In this article, we will list what we believe to be the twenty most incredible, beautiful and magical places to visit in Ireland, full of Irish countryside and beautiful landscapes.
20. The Dark Hedges – magic and mystical
The Dark Hedges have been made famous by their appearance in Game of Thrones and have become one of the most popular attractions in Northern Ireland.
19. Carrauntoohil – the rooftop of Ireland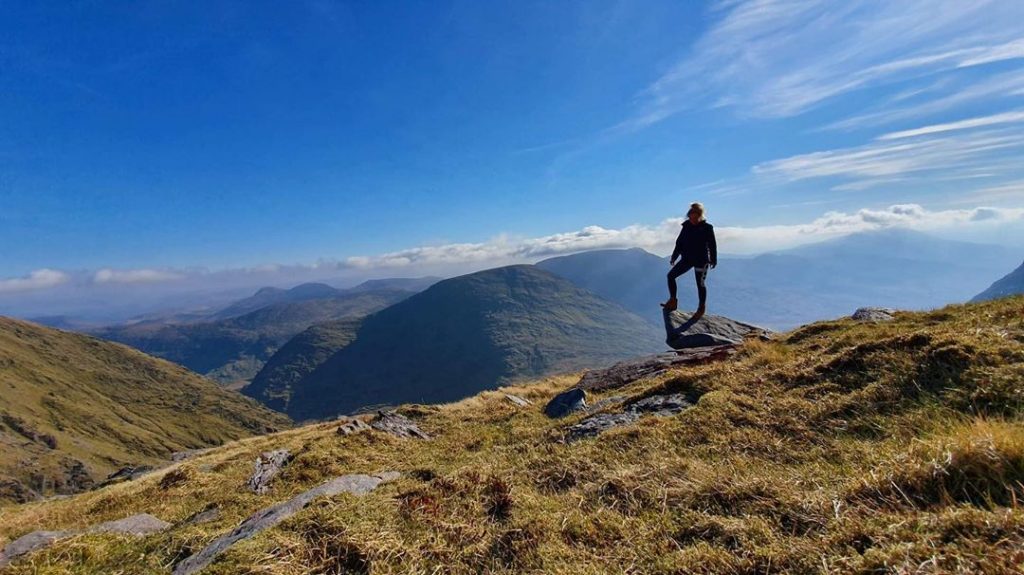 Another of the most beautiful places in Ireland is Carrauntoohil in County Kerry. It is the highest mountain in Ireland and its peak is called the 'rooftop of Ireland'.
18. Skellig Michael – Ireland's famous island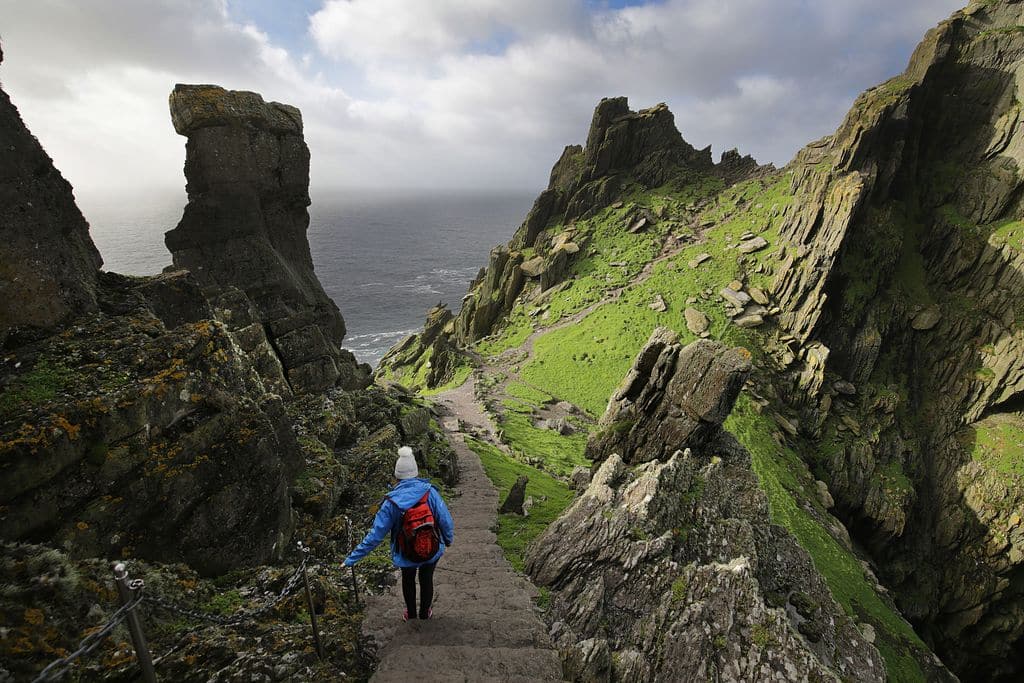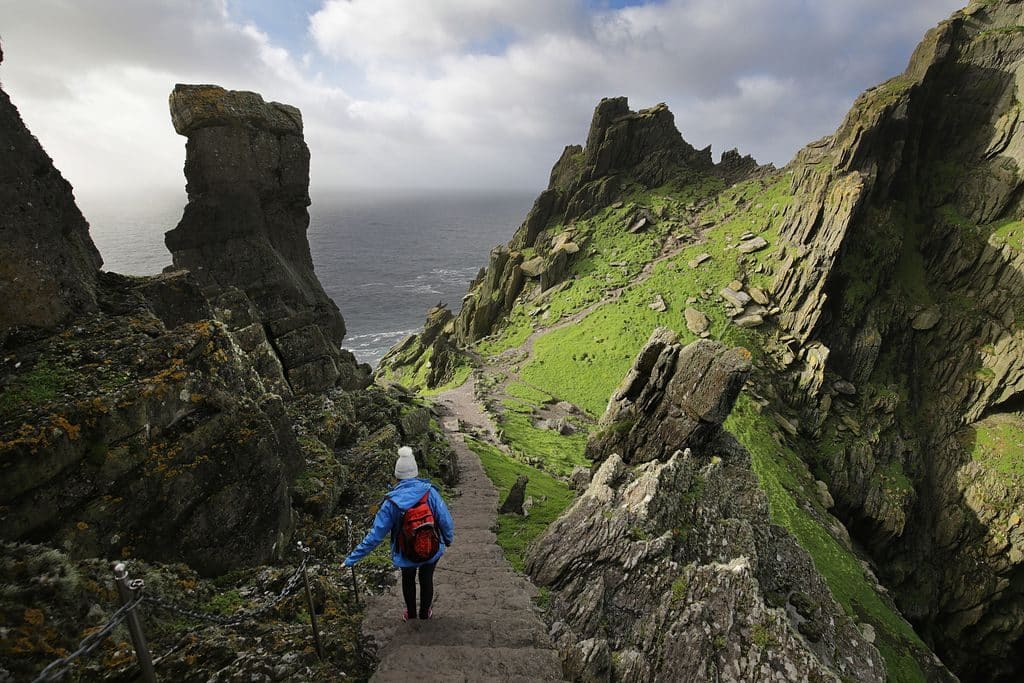 Skellig Michael has become famous in recent years thank to the Star Wars movies filming there. Not only is it home to a monastic site perched on its 230-metre cliff, it is also rich in birdlife.
17. Dingle peninsula – Europe's most western point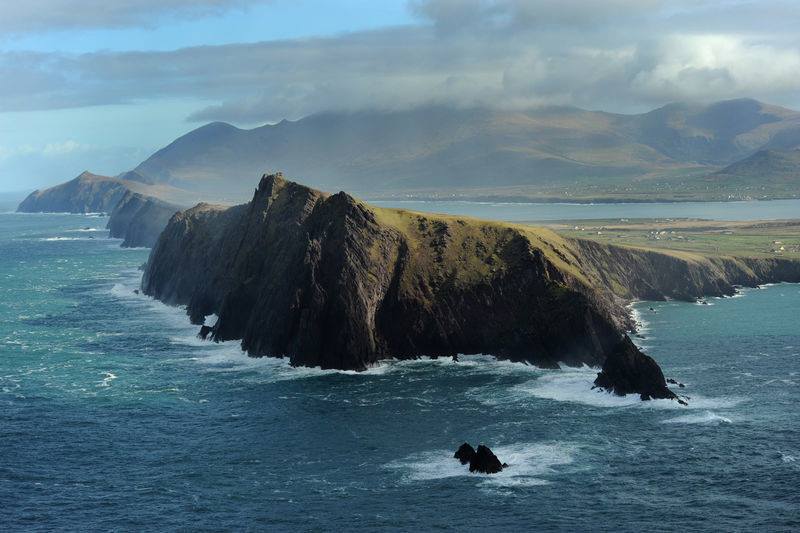 The Dingle Peninsula is not only the northernmost point of County Kerry's peninsulas, but it is also Europe's westernmost point. Similar to the Ring of Kerry, it makes for a beautiful drive.
16. Hill of Tara – steeped in Irish tradition and mythology
The Hill of Tara is an ancient, ceremonial burial site in County Meath. According to Irish tradition, this place was the seat of the High Kings of Ireland.
15. Glenveagh National Park – Donegal's number one attraction
Glenveagh National Park in Donegal is the second-largest National Park at 14,000 acres. It is a big attraction for hikers and fishermen.
14. Achill Island – the largest island in Ireland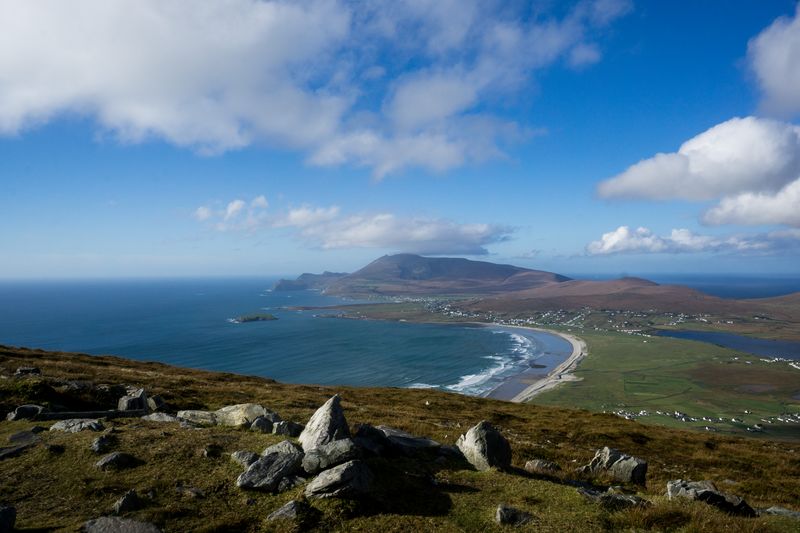 Achill Island in County Mayo is the largest island in Ireland. It contains mesmerizing landscapes which have been an inspiration for many writers, artists, and poets. It really is one of the most magical places to visit in Ireland.
13. Rock of Cashel – an historic castle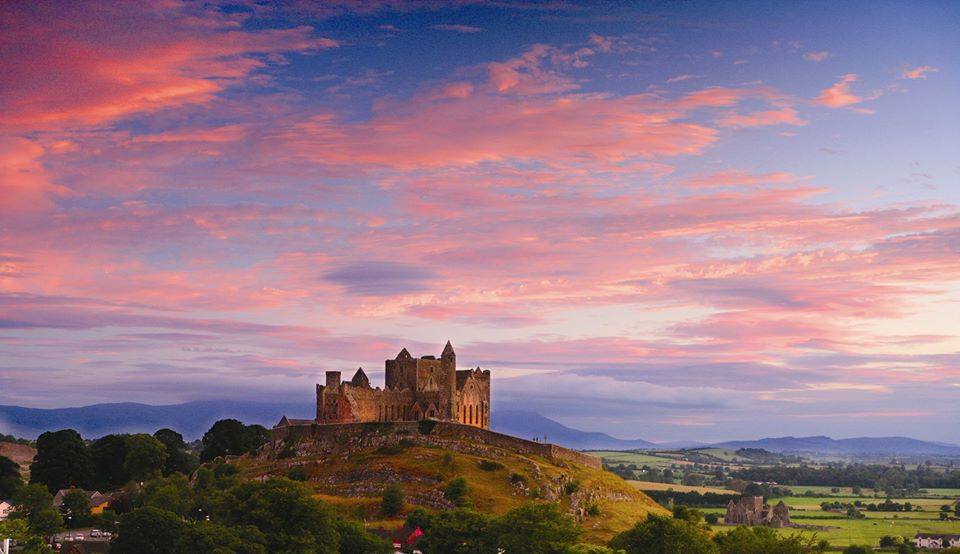 The Rock of Cashel in County Tipperary was once the traditional seat for the kings of Munster. It stands as a watchful protector over the town even today.
12. Connemara – Ireland's western beauty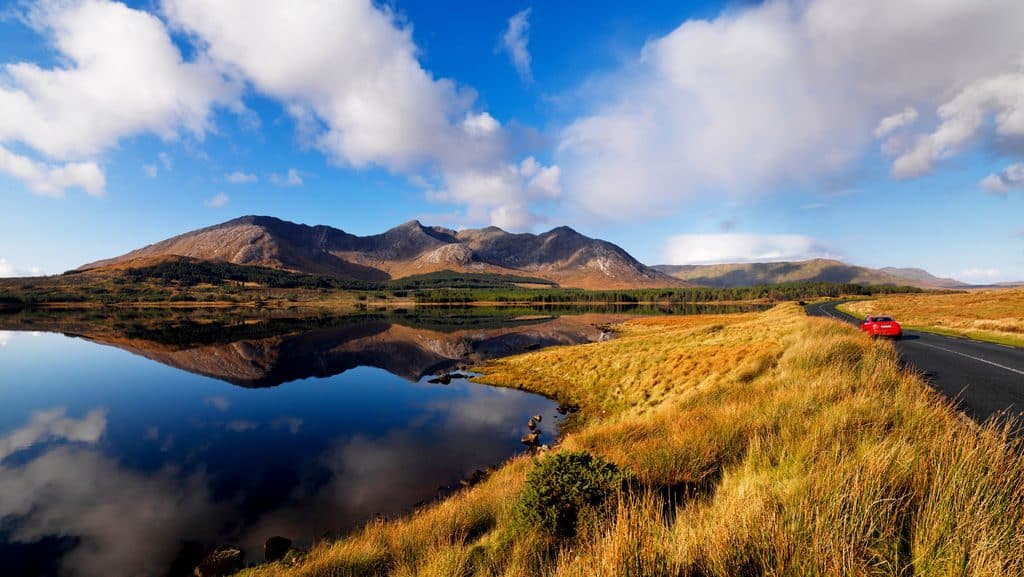 Connemara is an Irish national park which is famous for its wild and untamed countryside. It is a place of picture-postcard perfection.
11. Aran Islands – a window to Ireland's past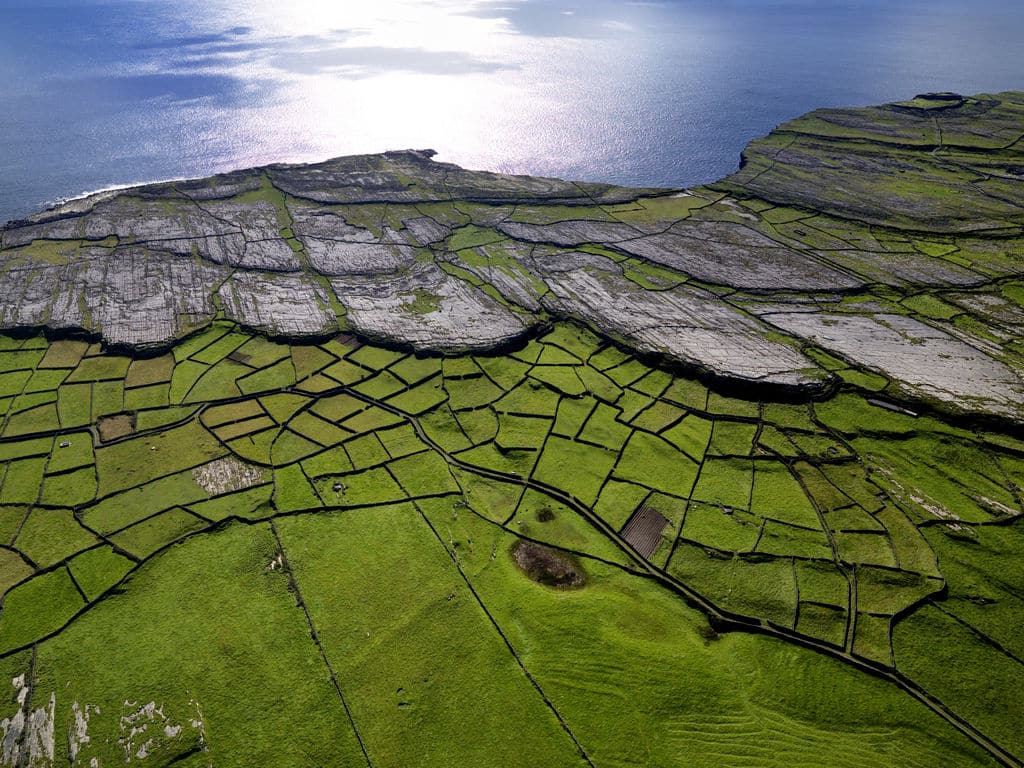 The Aran Islands are one of the few places still existing in Ireland where you can experience what a traditional Irish village looks and feels like, it is a perfect window to the past and truly one of the most beautiful places in Ireland.
10. Killarney National Park – beautiful waterfalls and stunning lakes
Killarney National Park is home to the beautiful Torc Waterfall and spectacular, stunning lakes. It is the home of native red deer.
9. Hook Lighthouse – the world's oldest operational lighthouse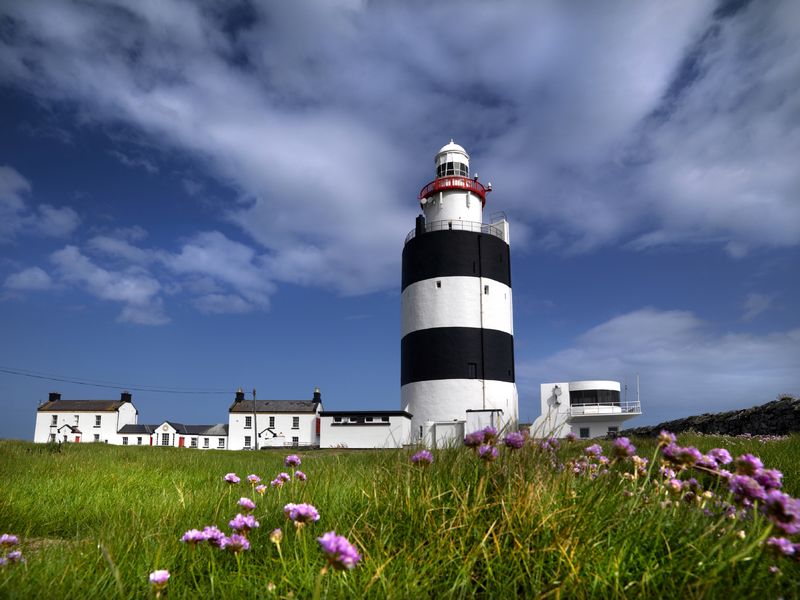 Hook Lighthouse in County Wexford is unique as it is the world's oldest operational lighthouse and you can still take a tour of it.
8. Newgrange – experience the winter solstice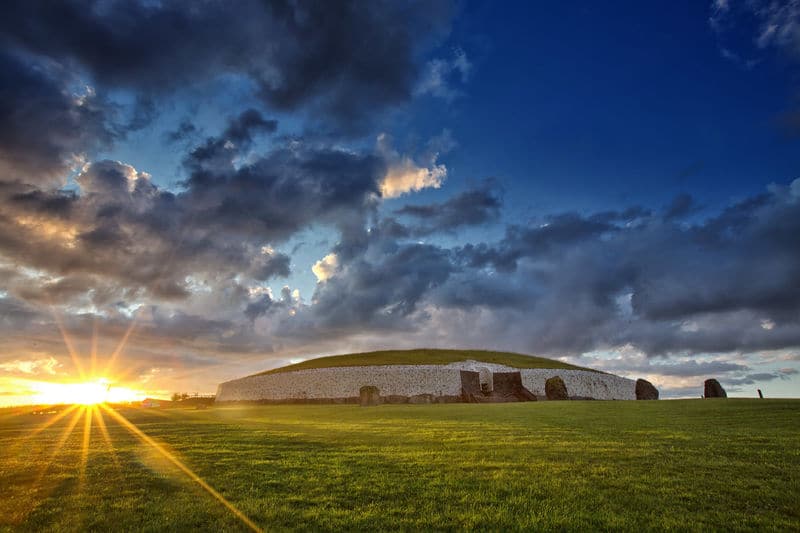 Newgrange in County Meath is a prehistoric monument with a passage tomb that was built around 3200 BC, making it older than both Stonehenge and the Egyptian pyramids. During the winter solstice, the sunrise perfectly illuminates the entire passage tomb.
7. Galway City – European City of Culture 2020
Galway City attracts many tourists every year thanks to its fantastic nightlife, bustling atmosphere, and its friendly people who are always up for the craic.
6. The Burren – ruggedly beautiful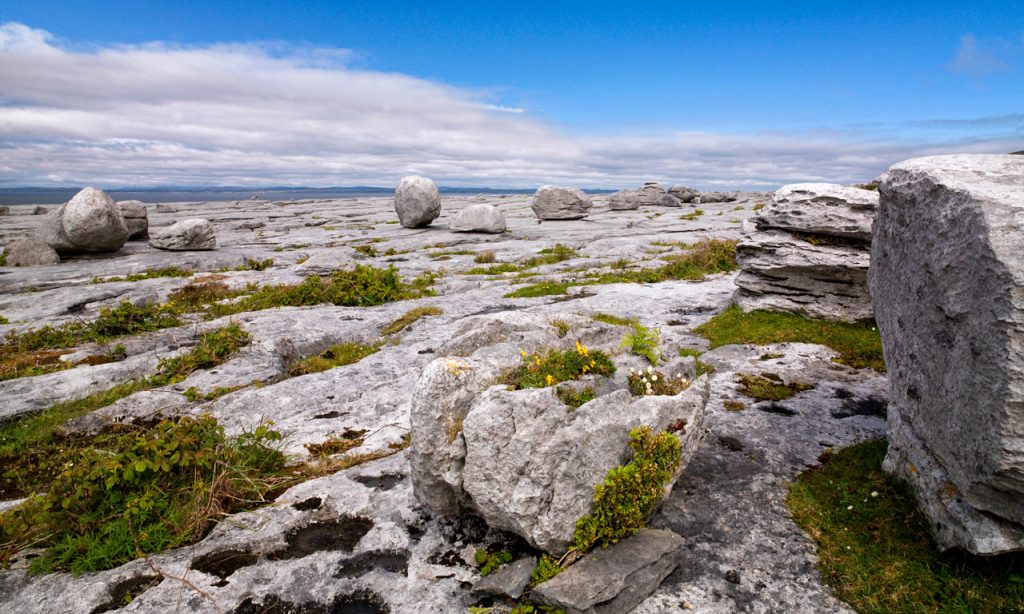 With a landscape full of ruts, rocky mounds, and fissures, walking on the Burren in County Clare have been likened to walking on the moon. Its landscape makes it appear like a giant jigsaw of cracks and rocks which jut up from the surface.
5. Glendalough – where history and nature collide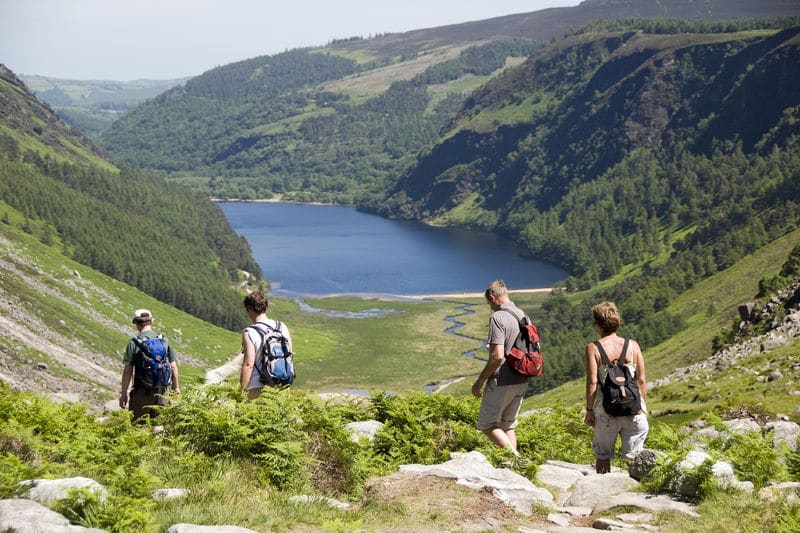 Glendalough in the Wicklow Mountains is one of Ireland's most prominent monastic sites. The Christian settlement was founded by St. Kevin in the 6th century and is set against a picturesque backdrop.
4. Dublin City – capital of Ireland
Dublin is the capital and jewel of Ireland. With so many things to do in the city, it's a must-see for any visitor to Ireland.
3. Giant's Causeway – truly one of the most beautiful places in Ireland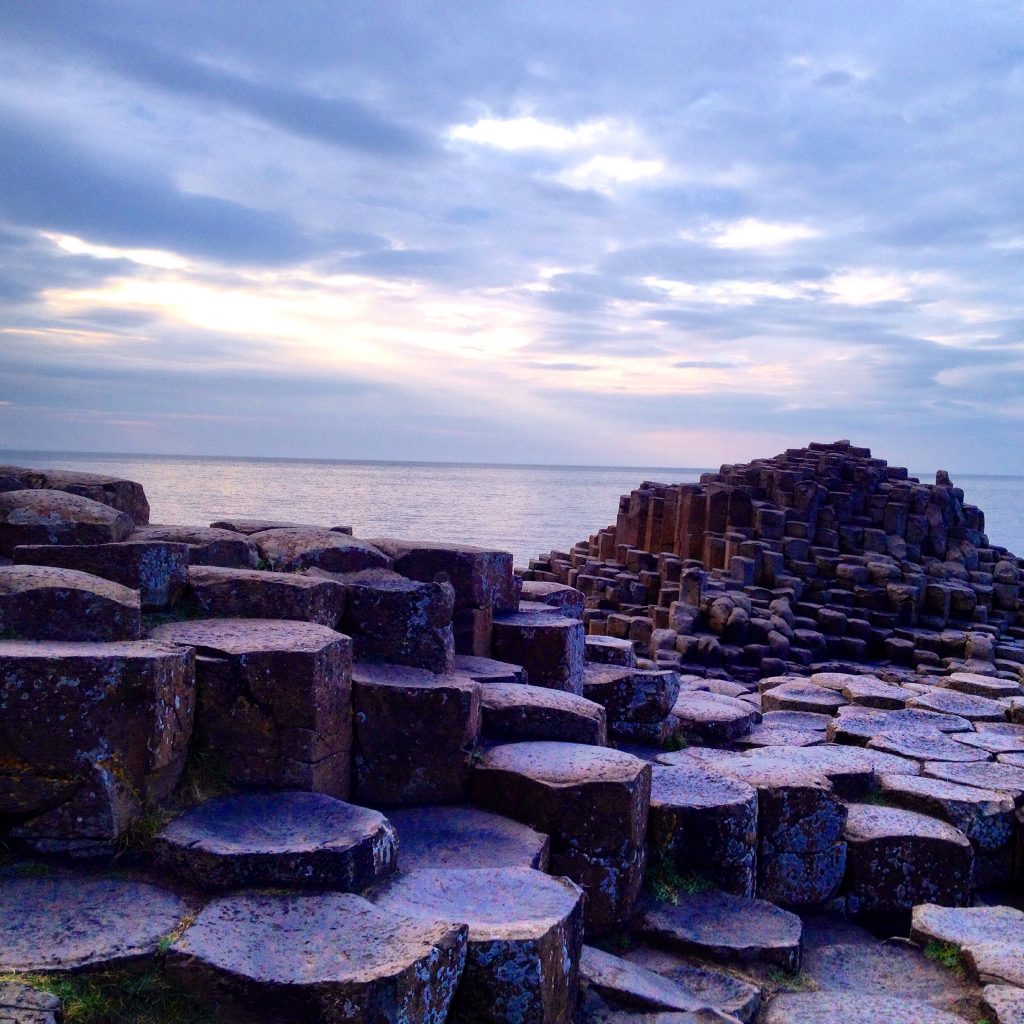 The Giant's Causeway is Northern Ireland's only UNESCO World Heritage Site, and it has earned this honour as it is a place of dramatic and rugged beauty. It's one of the most beautiful places in Ireland to visit.
2. Ring of Kerry – a beautiful, scenic drive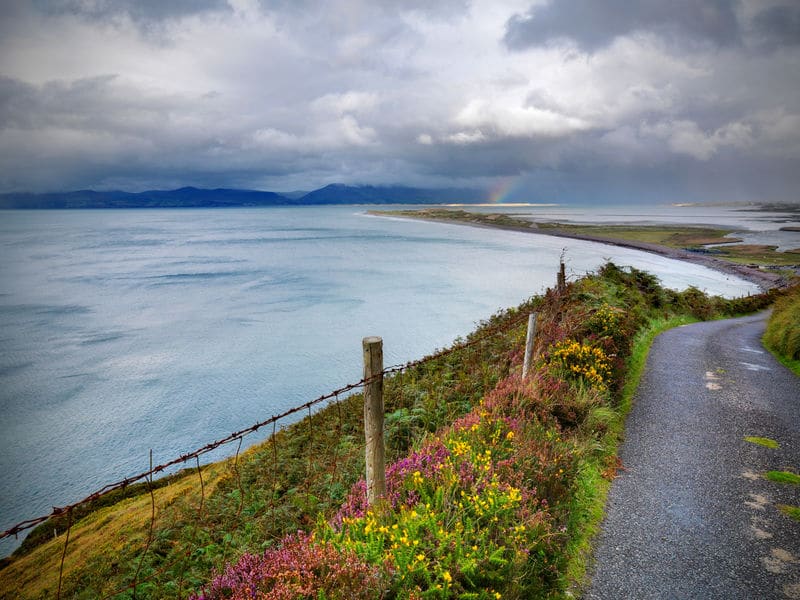 The Ring of Kerry is one of Ireland's most scenic tourist trails. It is over 120 miles and runs through some of southwestern Ireland's most stunning landscapes and spectacular Irish countryside. It's truly one of the most magical places to visit in all of Ireland.
1. Cliffs of Moher – mighty and powerful
The Cliffs of Moher, which tower 214 metres above the Atlantic Ocean in the west of Ireland, are one of Ireland's most visited natural attractions.
Now that our list of the twenty most incredible places to visit in Ireland is complete, make sure to let us know how many you have ticked off the list already!