The weather in Ireland by month is always something different. Let us give you at least some form of a heads up for what each month will bring.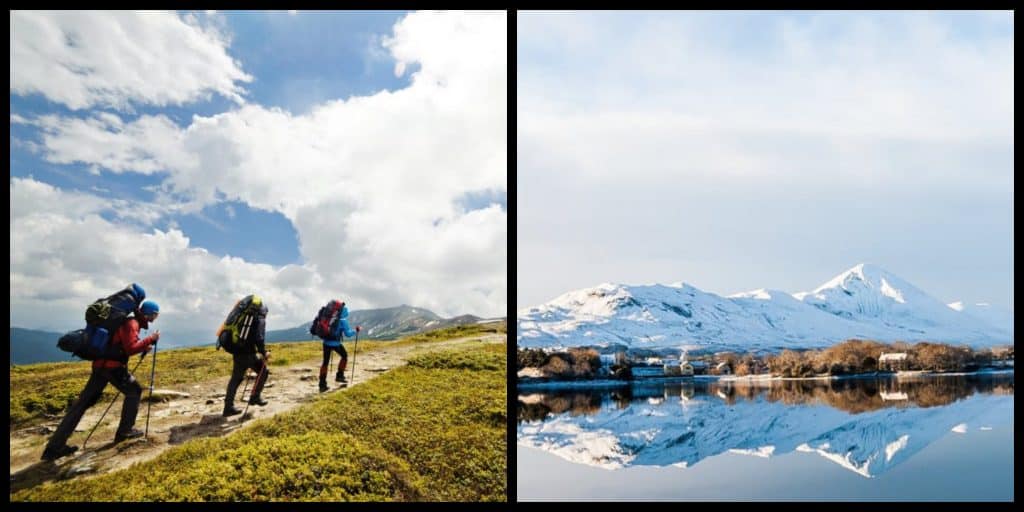 Ireland is famous for many things; from dramatic coastlines to stunning scenery, from social scenes and live music to literature and the arts. One thing it tends to fall short on, however, is the weather.
Defined by spring (March, April, May), summer (June, July, August), autumn (September, October, November), and winter (December, January, February), each season brings a little special something, and pretty much all of them bring a good measure of rain – which Ireland is pretty famous for.
Here's our month-by-month guide to the weather and climate in Ireland with beautiful pictures as well as Ireland's temperatures by month.
Top 5 10 essentials you need to be prepared for the weather in Ireland
Waterproof Jacket: Invest in a good-quality waterproof jacket with a hood to stay dry during the frequent rain showers of the wetter months.
Umbrella: Carry a compact and sturdy umbrella to shield yourself from rain or drizzle that won't be a hindrance to carry when the sun is out.
Layered Clothing: The weather in Ireland can be changeable, so dressing in layers allows you to adjust to varying temperatures. When packing for Ireland, ensure you layer up.
Waterproof Footwear: Opt for waterproof shoes or boots to keep your feet dry and comfortable. These are useful in the rain and great when exploring the Irish countryside or hiking.
Sun Protection: Although Ireland is known for rain, it's important to be prepared for sunny spells as well. Carry sunglasses, sunscreen, and a hat to shield yourself from UV rays.
January (winter)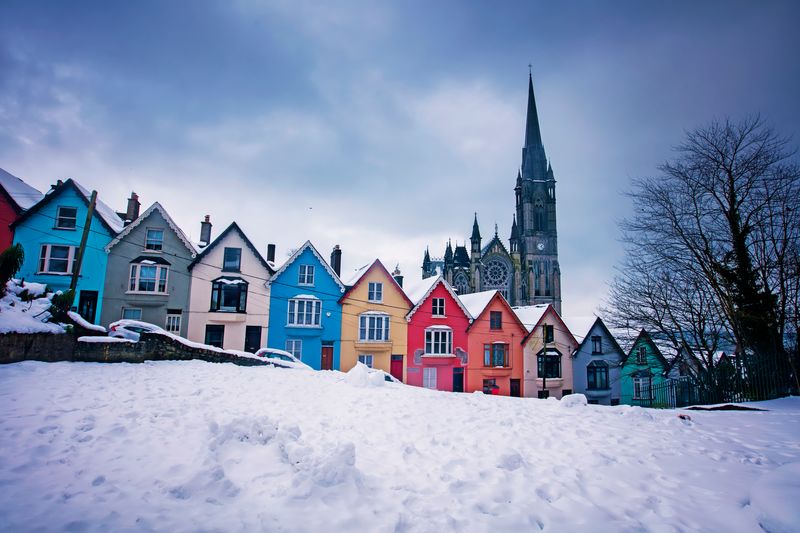 January is a cold month in Ireland. Thankfully, just off the back of Christmas, we all have a little extra body insulation from all that hearty food!
Temperatures in Ireland in January can range from 3°C – 7°C and often the temperature can fall below freezing. Ice and snow are not uncommon, especially at higher altitudes and in the midlands.
There can be up to 70 mms of rain on average, so remember to pack a good rain jacket and some comfortable waterproof shoes.
February (winter)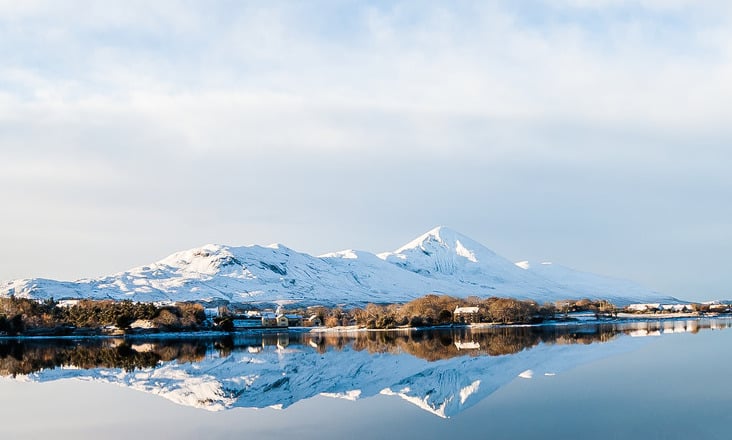 In our guide for the weather in Ireland by month, winter ends in February. Similar to January, February is freezing for Ireland, and ice and snow are not uncommon. Temperatures also range on average from 3°C – 7°C and below-freezing conditions are not unheard of, especially at night and dawn.
February's climate is a little less wet however, with an average of 60 MMA.
READ ALSO: Ireland in February: weather, climate, and top tips
March (spring)
When spring has finally sprung in Ireland, the weather generally eases up a little. Saying that in past years Ireland has been getting warmer summers and harsher winters that often last through March (and who says global warming doesn't exist?).
Average temperatures in Ireland in March usually range from 4°C – 10°C. The days will finally be getting longer again after the winter months, too, with Daylight Savings taking place in March.
This is when the clocks are turned forward by one hour, meaning sunrise and sunset are one hour later, extending daylight. On the downside, there can be up to 70 mms of rainfall on average in March.
April (spring)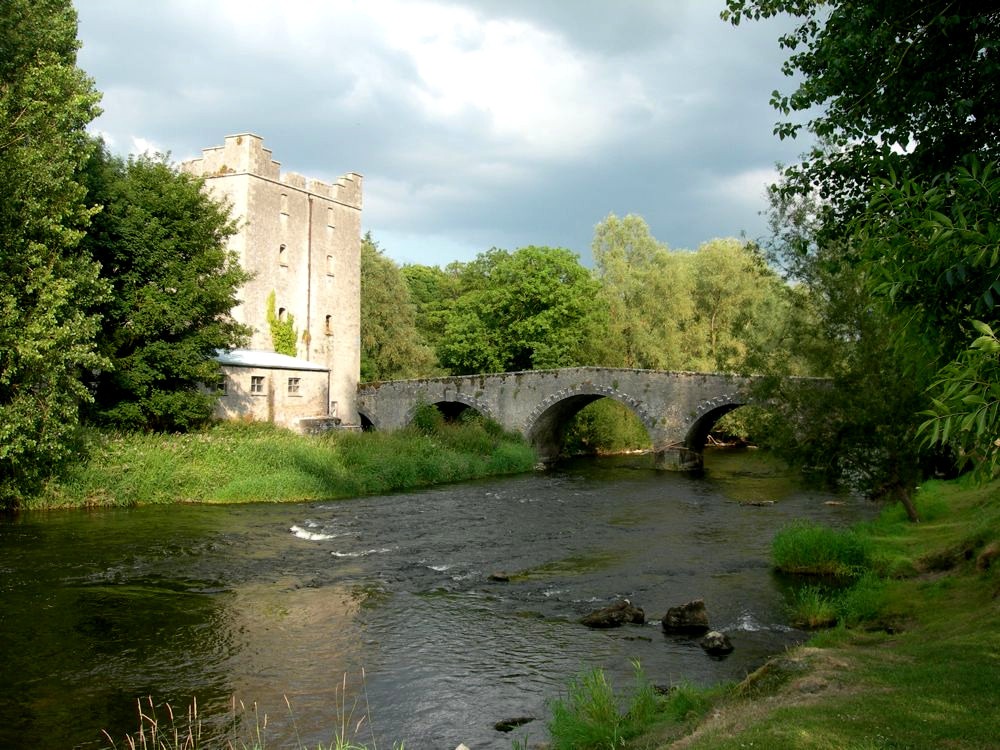 As spring finally is in full bloom, leafy green trees and flowers grow again. The temperatures in Ireland thankfully rise to an average of 5°C – 11°C in April. Rainfall drops considerably following March, and you can only expect an average of 50 mms of rainfall which isn't too bad, considering!
READ ALSO: Great reasons to visit the island of Ireland in spring
May (spring)
The final month of spring in Ireland is sometimes considered the best. Temperatures have risen and rainfall is at a low (for Ireland!), nature is in full bloom, and summery days aren't that uncommon. Finally, outdoor activities are a goer again and the beach or park can often be the place to be in May.
Temperatures in Ireland in May can range from 7°C – 15°, although are often much higher (especially in this past year). Rainfall keeps at about 50 mms on average for the entire month.
RELATED: The history and traditions of May Day in Ireland
June (summer)
As summer rears its head in Ireland, it can be quite picturesque. Outdoor excursions and day trips are all the rage and people often swim, although the sea temperature remains pretty chilly! Ireland's climate isn't too extreme and doesn't change massively over the year so you can expect cold days in summer.
By now, it will be bright in the evening, well past 9 pm, meaning the "endless summer" atmosphere is in full swing. Temperatures in Ireland in June can range between 10°C – 17°C.
However, recording-breaking temperatures have made us question what lies in store for next June! Rainfall averages out at about 70 MMS.
READ ALSO: Top 10 BEST Day Trips from Dublin (for 2023)
July (summer)
As summer is on the open stretch, temperatures in Ireland in July usually range between 12°C – 19°C, it's bright until well past the kid's bedtime, and people actually wear summer clothes, believe it or not!
Rainfall is the lowest it should be for all of the summer season, at about 50 MMS.
READ ALSO: Top 10 best islands in Ireland to discover this summer
August (summer)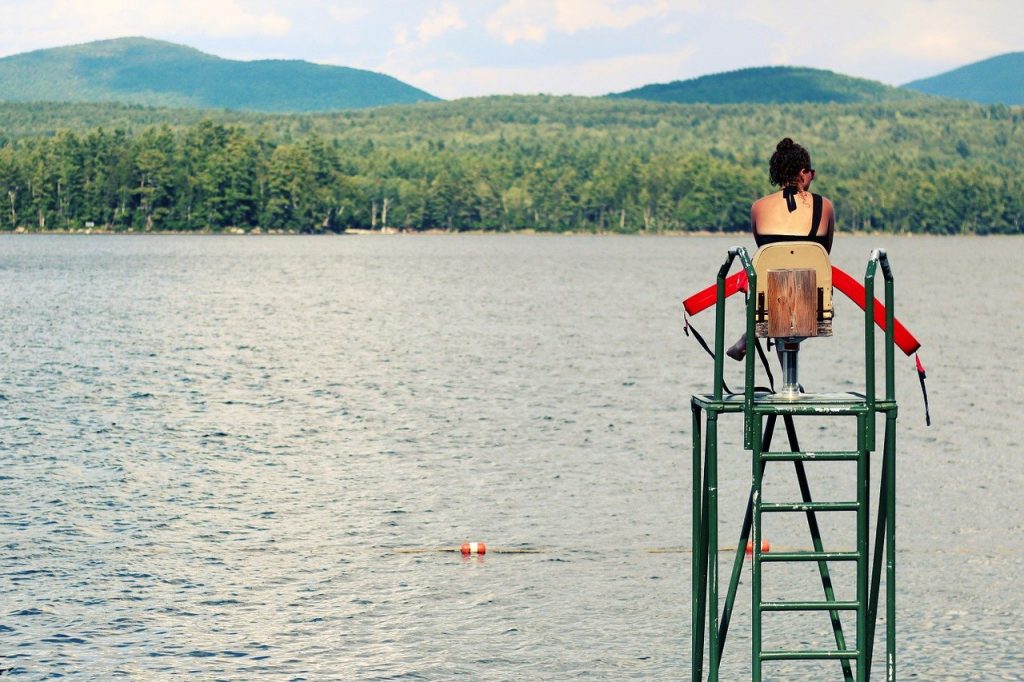 As the last month of summer gets underway, temperatures in Ireland in August remain peaked at about 12°C – 19°C, with long days still reigning supreme. August has been known to be a particularly good month for weather in Ireland. However, rainfall has been known to average around 80 mms for the month.
September (autumn)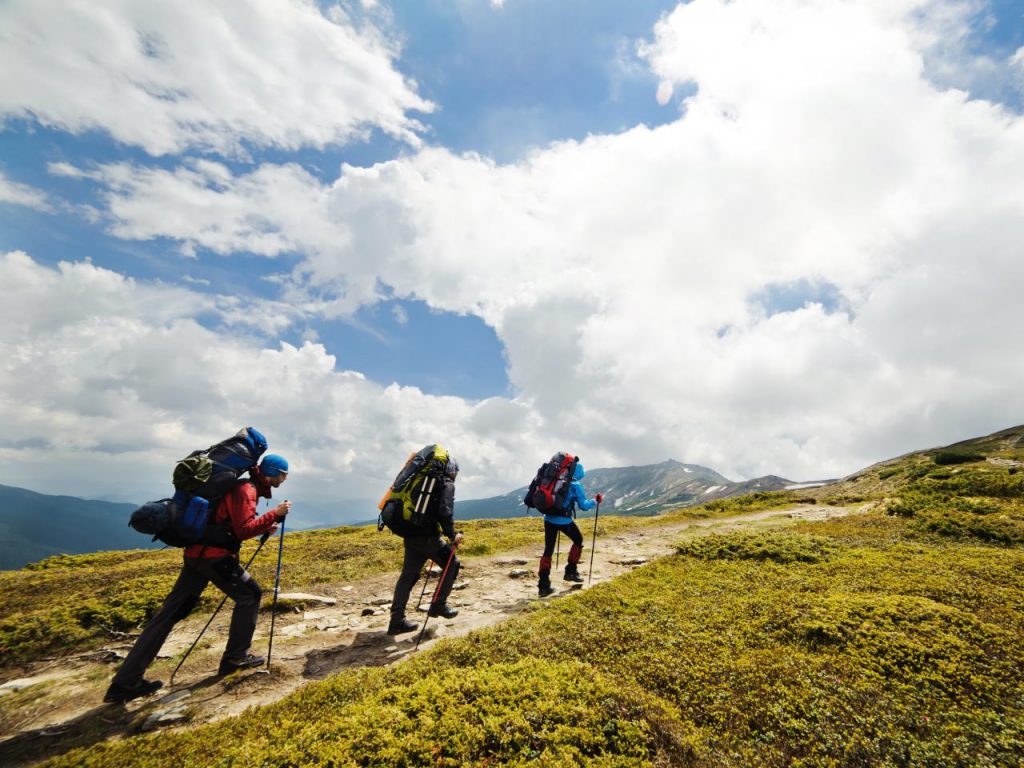 As the temperatures slowly start to drop and the leaves start to turn gorgeous shades of red and yellow, Ireland in September can be quite picturesque.
Temperatures in September in Ireland pull back to around 10°C – 17°C, but are often on the latter end of that scale, and rainfall weighs in around 60 mms for the month.
October (autumn)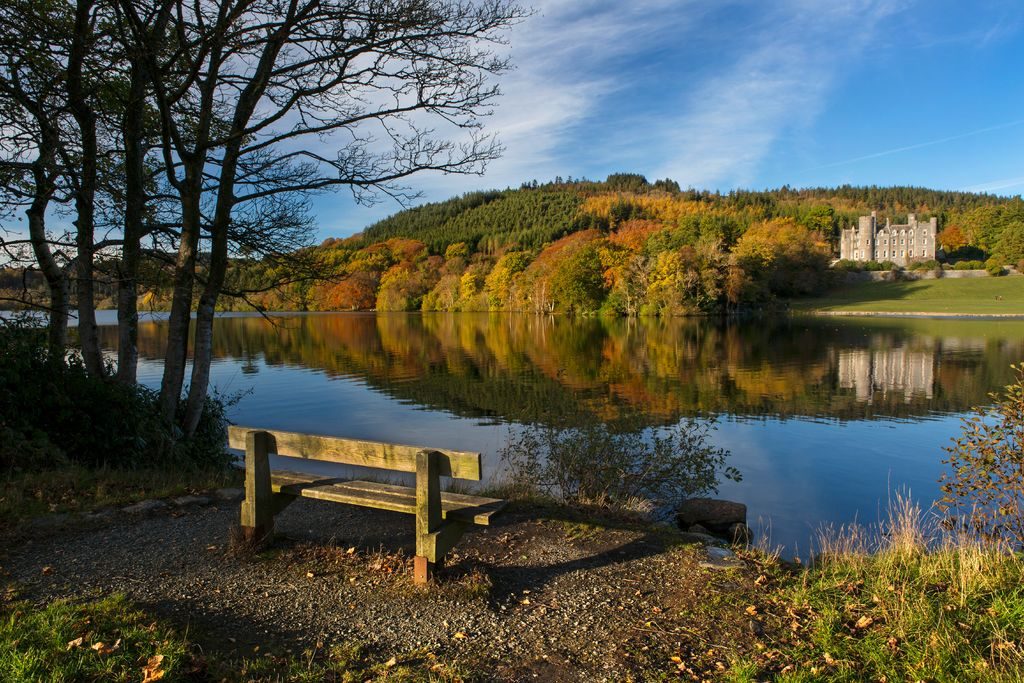 October can be quite a pleasant month in Ireland. Although increasing rainfall and dropping temperatures can make it a little less favourable for outdoor pursuits, dress in weather-appropriate attire and you're good to go! Temperatures in Ireland in October generally range from 8°C – 13°C and rainfall averages at about 80 mms.
This guide on Ireland's weather by month must mention that Daylight Savings ends in the final week of October. This means the clocks turn back by one hour, resulting in the sun rising and setting one hour earlier.
November (autumn)
As autumn comes to a close and daylight starts to fade, the temperatures in Ireland drop to an average of 5°C – 10°C in November (although 2019 has had record highs). The rainfall averages at 60 MMS.
READ ALSO: Ireland in November: weather, climate, and top tips
December (winter)
With Christmas looming, seasonal feels are only enhanced by the weather in Ireland. Temperatures in Ireland in December range between 5°C – 8°C while rainfall is at 80 mms. On occasion, it has snowed around the Yuletide, but often it is cold by day and is freezing by night.
There you have it! An overview of the weather in Ireland by month. What did you learn?
Your questions answered about the weather in Ireland
If you still have questions about the Irish weather throughout the year, we have you covered! In the below section, we've answered some of our readers' most frequently asked questions about Irish weather.
Which part of Ireland has the best weather?
Ireland's Sunny South-East has the best weather in the country. Counties like Carlow, Kilkenny, Tipperary, Waterford, and Wexford experience more hours of sunshine each day on average.
What is the coldest month in Ireland?
Generally, the coldest month in Ireland is January.
In what month is the weather best in Ireland?
The weather in Ireland tends to be best in June, July and August.
What is the best month to go to Ireland?
It is best to visit Ireland during the periods from March to May and September to November. These months offer a pleasant balance, avoiding the summer crowds while having warmer temperatures than in the winter seasons.