One of the most exciting parts of any trip is planning out your must-try foods – and there are plenty of delicious Irish foods to sample when you visit the Emerald Isle.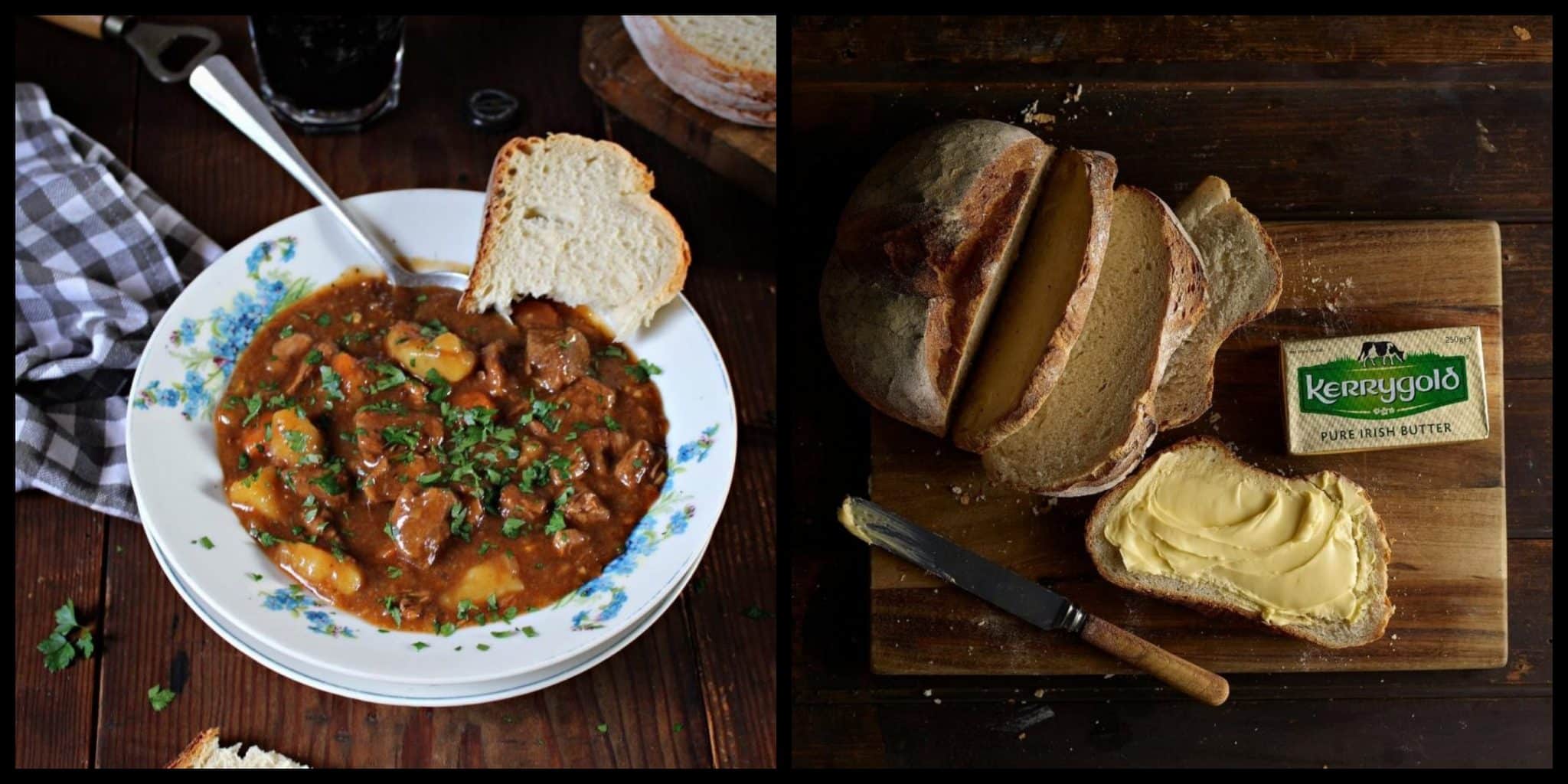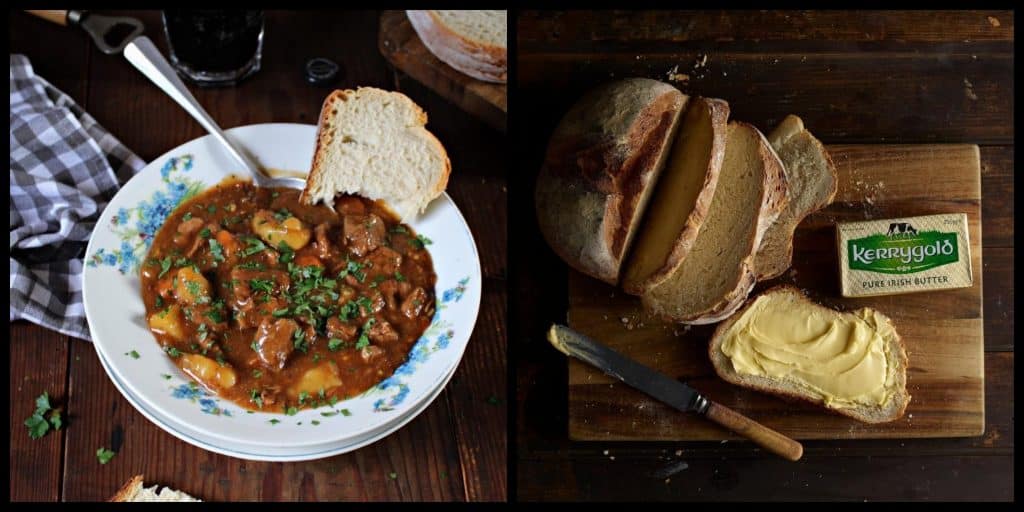 Join us for a whistle-stop tour of ten of our favourite examples of Irish cuisine – with some Irish dishes being traditional, and some…not so much. See if you can make it through the whole list of Irish foods without drooling!
IB4UD's top 5 fun facts about Irish cuisine
The potato, a staple of Irish cuisine, was introduced to Ireland in the late 16th century and quickly became a crucial part of the Irish diet.
Irish people love their seafood. Seafood is usually high quality and easily accessible in Ireland due to the close proximity to the Atlantic Ocean and the strong Irish fishing trade, resulting in a large number of seafood towns.
Guinness, the iconic Irish stout, is such a significant part of Irish culture that there are now many dishes and recipes that include Guinness as an ingredient.
Traditional Irish cooking methods often involve slow-cooking ingredients in pots, evident in dishes like Irish stew and coddle.
In recent years, there has been a resurgence of interest in traditional Irish cuisine and a focus on using locally sourced, seasonal ingredients.
10. Coddle – the best comfort meal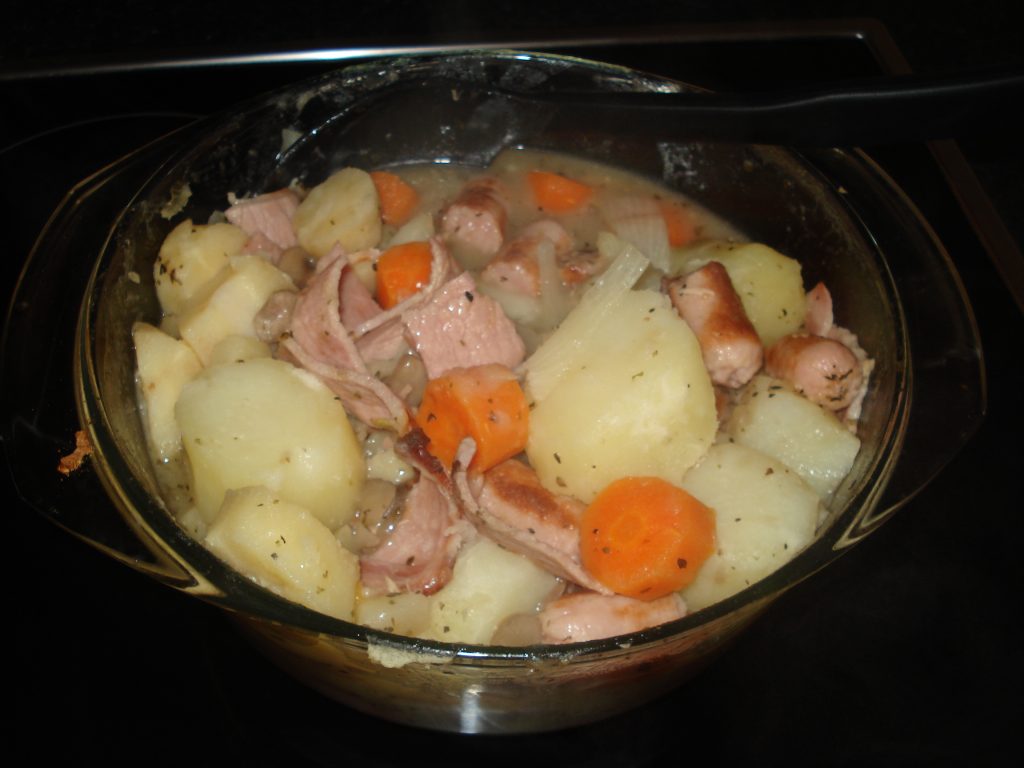 This is one of those Irish foods that you'll either adore or despise. Originating in Dublin, this dish involves slow-cooked sausages and bacon mixed in with scalloped potatoes, to form a kind of salty, meaty stew.
For many of the older generation, in particular, this is a comfort dish that reminds them of home – but it is losing popularity on modern Irish menus. Try it while you still can!
READ ALSO: Top 10 Irish foods the world might find disgusting
9. Colcannon – potatoey and rich
Colcannon is another potato-based comfort dish – can you tell that potato is a favourite ingredient in Irish foods? This recipe usually involves mixing cabbage or curly kale with creamy mashed potatoes – and sometimes topping with bacon bits.
It's a warming dish for a winter's night and is available as a side order on many pub grub menus.
8. Chicken fillet roll – a classic lunch meal
The Irish food of choice of many a hungover student is the humble chicken fillet roll. You can pick one of these up for a few euro at any convenience store deli, and you can choose the toppings of your preference.
The basic building blocks of the chicken fillet roll are as follows – crusty baguette, a sauce (mayonnaise and taco are both popular), breaded chicken (plain or spicy), and a salad of your choice.
There's considerable debate about whether cheese belongs on this particular delicacy or not – we'll let you be the judge of that.
READ ALSO: RANKED: Ireland's 10 Favourite Hangover Foods
7. Clonakilty black pudding – you need to try it
This world-famous pudding product originates from the town of Clonakilty, Co. Cork. It has been one of the country's most beloved Irish foods since the 1880s.
While traditional black pudding is made of pork and pig's blood, the Clonakilty variety is actually made from beef and cow's blood – which adds an extra richness to the taste. Fun fact – black pudding is considered a superfood by many nutritional experts.
6. Irish Stew – Irish cuisine at its finest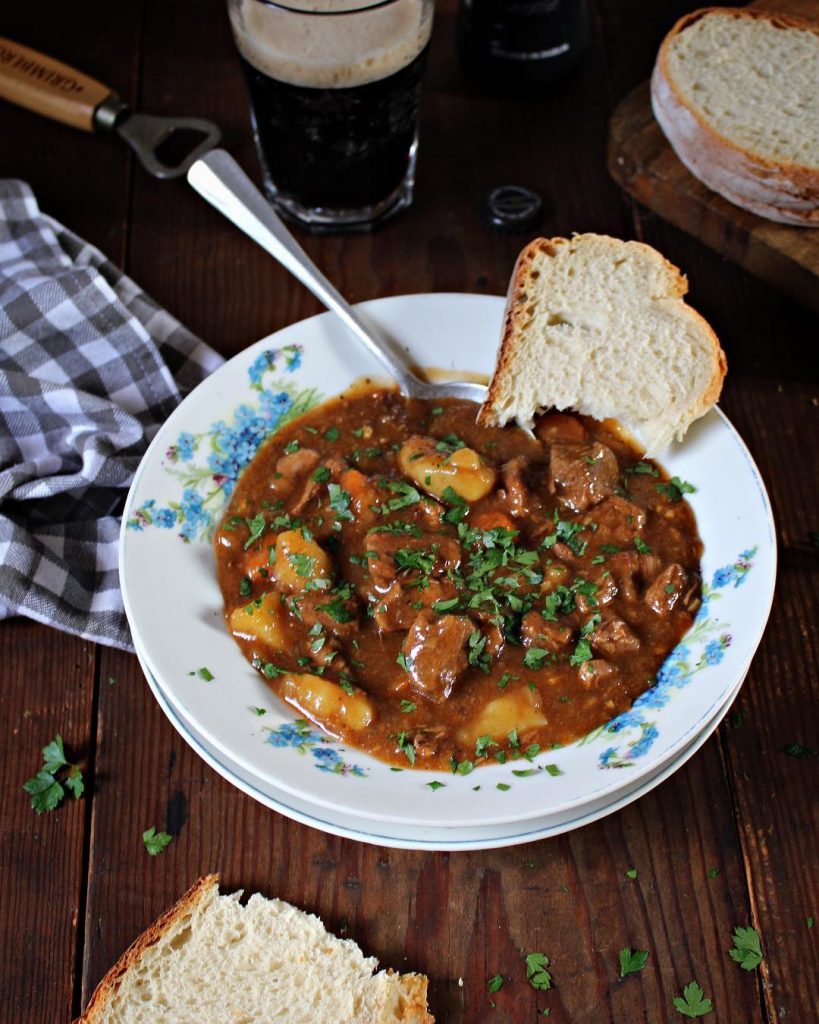 An Irish stew is typically made up of chunks of beef or mutton, cooked with onions and gravy. It's a hearty dish that tends to come with a side of creamy mashed potatoes (noticing a trend?).
This meal is enjoyed worldwide as one of the defining Irish dishes of Irish cuisine.
5. Soda bread – one of the most delicious Irish foods
Should it be white or brown? Made with oats or without? Every Irish family you ask will have a different answer for what constitutes the perfect soda bread. There's only one way to find out what your opinion is – try them all!
4. Barmbrack – fruity and sweet
This fruity delicacy is a cross between a bread and a loaf cake and is usually enjoyed at Halloween time. Traditionally, a ring is baked into the bread – and the person lucky enough to be served it will be married within the year! Be careful with this one, a true star of Irish dishes!
READ ALSO: IB4UD's 9 traditional Irish breads you need to taste!
3. Tayto crisps – can't beat it
Mr Tayto, the mascot of this potato-chip brand, is one of Ireland's biggest celebrities. He even has his own theme park!
Once you taste your first packet of cheese and onion Taytos, you'll understand why. For bonus points, squash a handful of them between two buttered slices of batch loaf for the most Irish of comfort foods – the Tayto sandwich. Game changer.
READ ALSO: A history of Tayto: a beloved Irish mascot
2. Kerrygold butter – creamy and smooth
Many Irish who have emigrated pay top dollar to get their hands on Kerrygold butter, because it's an Irish food that simply tastes like home.
Once you've tried this indescribably creamy spread, nothing else will suffice – just ask celebrity chef Chrissy Teigen, who has waxed lyrical about Kerrygold in her Instagram posts many times!
1. All the seafood – fresher than any you've ever had
Irish seafood is world-famous and with good reason. From Dublin Bay prawns to Galway oysters, to Irish chowder or smoked salmon – it's hard to imagine a more delicious meal than Irish seafood.
It's an absolute essential to treat yourself to a meal in a decent seafood restaurant at least one night of your Irish trip. The only bad thing? Once you've tasted how good it is, you'll never be able to enjoy seafood anywhere else in quite the same way.
We hope you give the Irish cuisine on this list a try, we guarantee you won't be disappointed by any of these Irish dishes!
Your questions answered about Irish foods and dishes
Have you got some more questions about amazing Irish foods and dishes? Worry not! In the section below, we've compiled some of our readers' most frequently asked questions about this topic from our readers.
What are traditional Irish foods?
Some traditional Irish foods are soda bread, Irish stew, coddle, boxty, champ and colcannon.
What is Ireland's most famous dish?
Ireland's most famous dish is arguably Bacon and cabbage. This dish is strongly associated with Ireland and Irish stereotypes.
What is Ireland's national dish?
To many across the island of Ireland, Irish stew is the national dish of the country.
What is a full Irish breakfast?
A full Irish breakfast traditionally includes sausage, bacon, eggs, beans, potatoes, soda bread or toast, mushrooms, tomatoes, and white or black pudding.