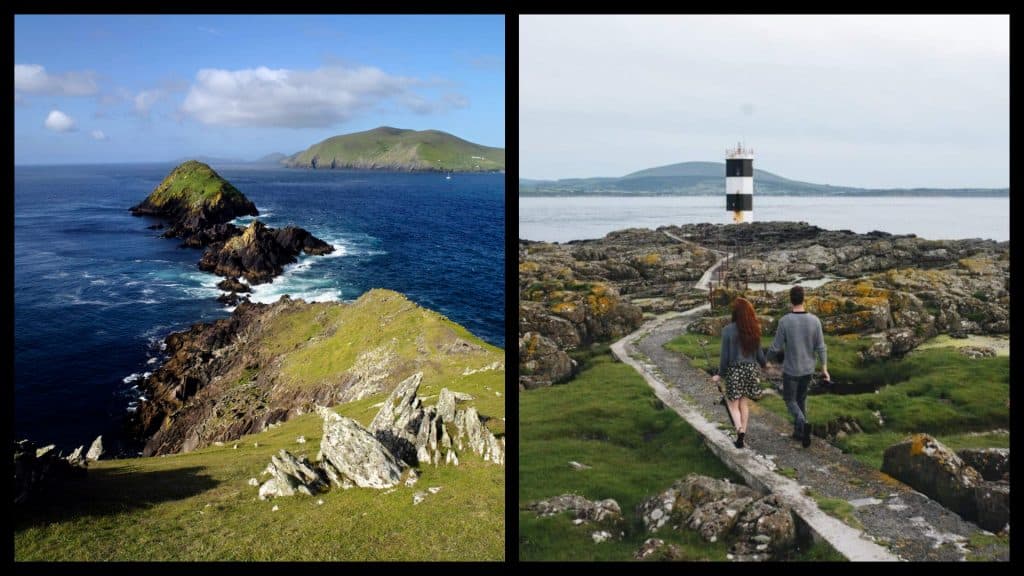 Ireland is, of course, an island in its own right. But did you know that it is home to many smaller islands dotted around the entire coast of the country?
Some are inhabited, some are not; some are wild and rugged, while others are well-trodden.
With 2021 being the year of the staycation, we are here to give you some island inspiration.
So, if you think you've seen everything Ireland has to offer, now there's even more reason to pack up the car or camper and take a trip to one of the top ten best islands in Ireland to discover this summer.
10. Inis Mor, Aran Islands, Co. Galway – the islands of saints and scholars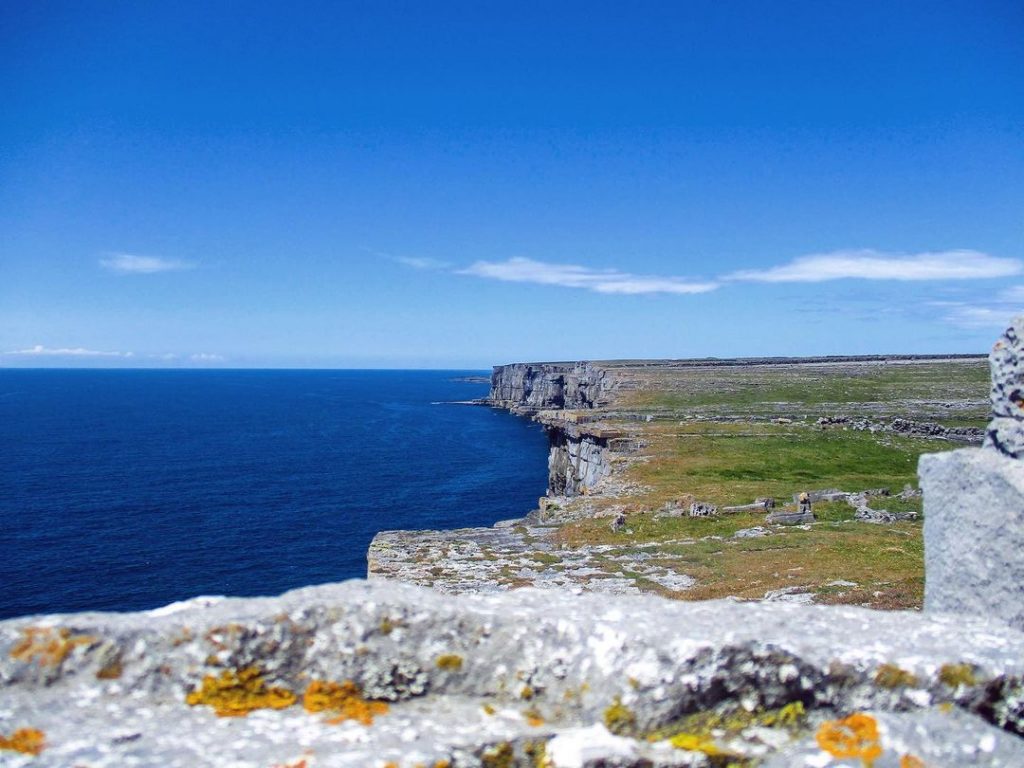 The largest of the Aran Islands, Inis Mor, is a beautiful traditional island with some amazing sights, including the impressive Dun Aonghasa Fort.
For the history buffs, this spot is ideal, with over 50 historical monuments situated all over the island. The ferry to Inis Mor leaves from Rossaveal all year.
Address: Co. Galway
9. Valentia Island, Co. Kerry – for one of Ireland's best-kept secrets
This island, connected by a land bridge from Portmagee, is easily accessible, and no ferry is needed. You can just show up and drive on as you like.
Located on the Skellig coast, it is a must-visit on the Ring of Kerry route and is one of the best things to do in Kerry. So, of course, it has to be included one of the best islands in Ireland to discover this summer.
Address: Co. Kerry
8. Rathlin Island, Co. Antrim – an island off the famous Causeway Coast
Rathlin Island is the most northerly island in Ireland, accessible by ferry from Ballycastle and is one of the best places to see puffins in Northern Ireland.
It is an island of volcanic origin and incredible natural history, frequented by many marine and archaeological enthusiasts. Think hiking, shipwrecks, and wildlife to boot.
Address: Co. Antrim
7. Sherkin Island, Co. Cork – for a quick and easy island escape
The most accessible island off Ireland is Sherkin Island, lying just ten minutes off the coast of County Cork.
For fine sandy beaches, fantastic landscapes, and unsurpassed views, this island is not to be missed when in Cork. To reach the island, take a ferry from Baltimore.
Address: Co. Cork
6. Achill Island, Co. Mayo – for an island steeped in tradition
A gem in the crown of County Mayo, Achill Island is famous for its tradition, culture, and beautiful landscapes.
Take the Michael Davitt Bridge straight to the island.
Address: Co. Mayo
5. Great Blasket Island, Co. Kerry – visit Europe's most westerly islands
As the biggest of the Blasket Islands, which are famous for their literature, Great Blasket Island is uninhabited and truly wild and otherworldly. Although the island is inhabited, it does have caretakers. In fact, a young couple landed their dream job as caretakers of Great Blasket Island!
Boat trips to the island leave from Dunquin Harbour in County Kerry.
Address: Co. Kerry
4. Cape Clear Island, Co. Cork – for a date with nature
With just a small population of 120, this southernmost Gaeltacht Island is where you will feel like you're in another world.
It's just 13 km (8 miles) from the mainland, yet the vibe here is relaxed. The inhabitants speak English and Irish and the surroundings are absolutely perfect for nature lovers and bird watching.
You can catch the ferry from Baltimore, which takes 40 minutes, or if you're leaving from Schull, there is a fast ferry that takes just 25 minutes.
Address: Co. Cork
3. Skellig Michael, Co. Kerry – a trip to the Star Wars island
Skellig Michael is probably the most famous island in the country, but for a good reason.
Star Wars was filmed here on more than one occasion, and there is an impressive sixth-century monastery at the top of the cliff, which is absolutely worth all the steps up. The Skellig Islands are also one of the best places to see puffins in Ireland.
Address: Co. Kerry
2. Spike Island, Co. Cork – the prison island
This island was used both for defence and as a prison due to its strategic location.
Today, many tourists visit 'Ireland's Alcatraz' every year, making this one of the best islands in Ireland to discover this summer.
Address: Co. Cork
1. Arranmore, Co. Donegal – for a real island experience
This is the perfect island getaway for a taste of real island life, with many marked trails to hike, wet and wild water activities, and plenty of heritage to discover.
This wild and untamed Irish-speaking island can be reached by ferry from Burtonport, either with or without your car.
Address: Co. Donegal
That said, pack your bags and grab a map. Then, choose one or maybe more of the top ten best islands in Ireland to discover this summer.