From ringing the Shandon Bells to visiting Mizen Head, Cork City to West Cork. Here are the top ten things to do in Cork, Ireland, both the city centre and Cork county, in your lifetime.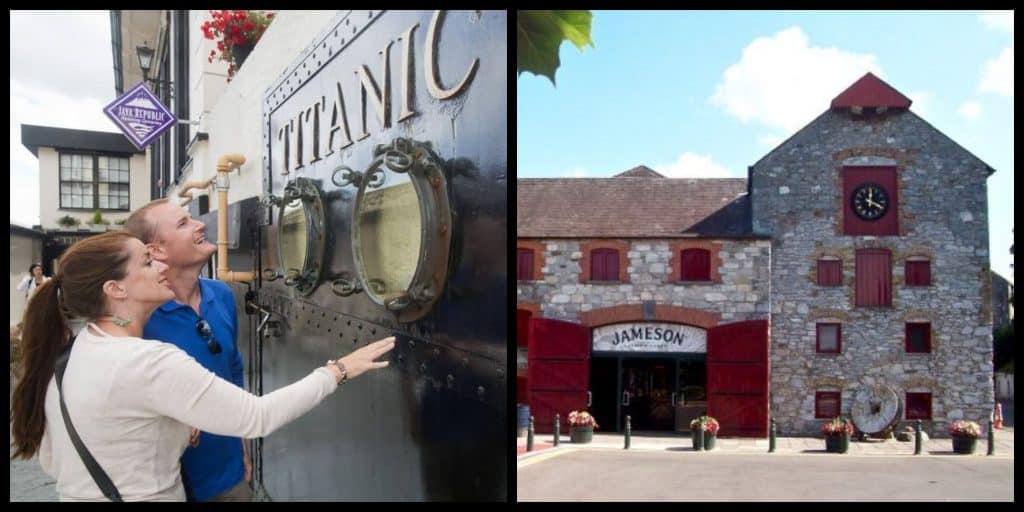 County Cork is a vibrant place in the southwest of Ireland. With a magical coastline, beautiful beaches, characterful countryside towns, tonnes of cultural sights, and things to do, it is plain to see why the county is such a popular destination.
Wondering what to do in Cork? Wonder no more. With all Cork County has to offer, it makes for a fantastic weekend away or summer vacation in its own right, while also acting as a tremendous staging ground for epic, coastal road trips.
If this sounds like your kind of place, we suggest you make the trip! When in the locale, here are the top things to do in Cork, Ireland. Be sure to brush up on your Cork slang first!
Ireland Before You Die's top tips before visiting Cork:
The best way to explore outside the city is by car. For tips on renting a car, head to our handy guide.
The Irish weather can be unpredictable. Always consult the forecast and pack a raincoat anyway, just in case!
You can get the bus from Cork Airport into the city. Look out for either the Bus Éireann 225 or 226.
Cork is a popular Irish destination for locals and internationals. As such, hotel rooms sell out quickly. Always book in advance to avoid disappointment.
Don't rely on having phone signal. If you need a map, we advise buying a hard copy or downloading one in advance.
10. Have a picnic in Fitzgerald Park – for a peaceful afternoon
If you're looking to kick back with the locals on a sunny day in Cork City, you should check out Fitzgerald Park. It's one of the top things to do in the city centre. Better yet, it's one of the best free things to do in Cork.
This popular park is home to lakes and manicured lawns, lots of sculptures, and wandering paths, as well as the Cork Public Museum, which makes for a great place to duck inside if the weather turns grey.
Address: Mardyke, Cork
9. Stargaze at the Blackrock Castle Observatory – see the stars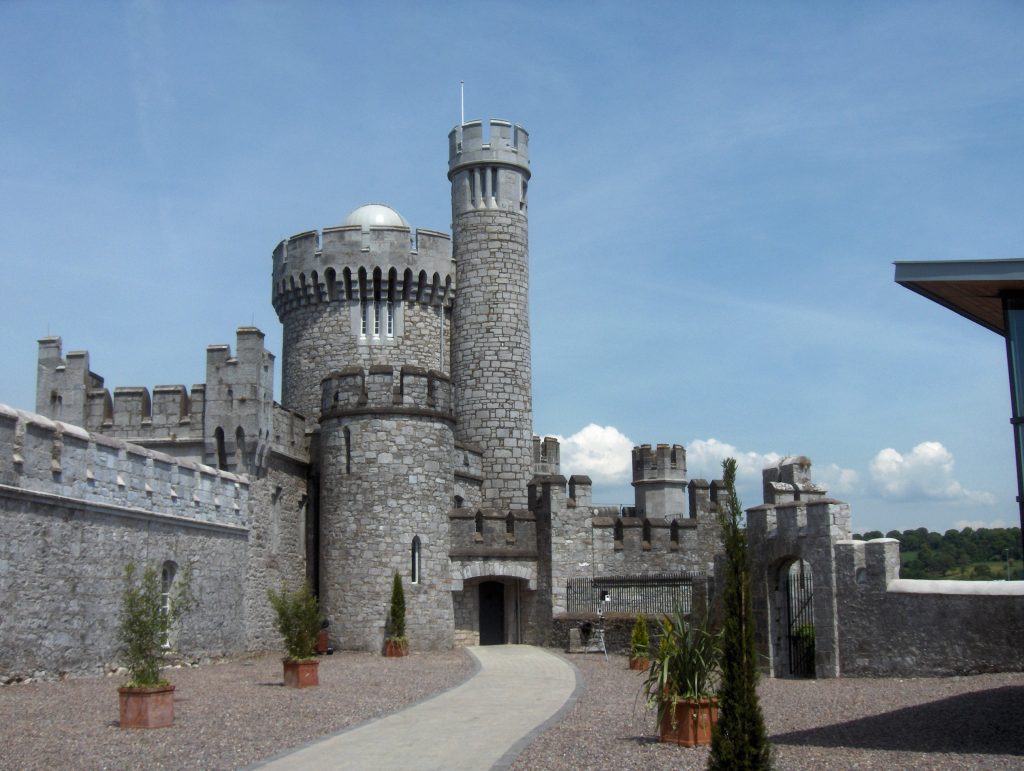 If you're someone who feels inextricably interconnected with the universe, want to learn a little bit more about the cosmos, or are aiming for a date where stars collide, Blackrock Observatory is your spot!
Blackrock Castle Observatory is an interactive museum and exhibition space in a castle fort along the water's edge in Cork City. It has tonnes of outstanding exhibits and workshops on offer, making it the perfect spot for a fun family day.
Address: Castle Rd, Blackrock, Cork
8. Ring the Shandon Bells – make sure your laces are tied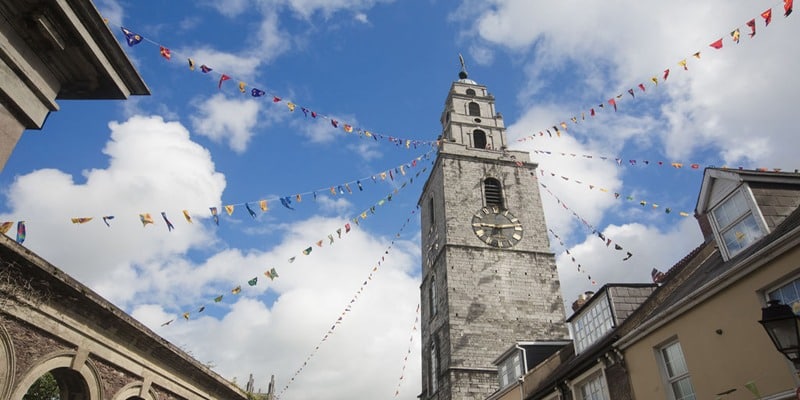 For those of you looking for a unique experience in Cork, make sure to climb to the top of St. Anne's Church in Cork City and ring the 18th century Shandon Bells!
This is certainly not your standard attraction and will be as memorable as it will be breathtaking — and we mean quite literally!
To enjoy the stunning views, visitors must climb 132 steep steps to the top. Once there, panoramic views over the city will make the climb worth the while.
If you have time: swing by the nearby Mother Jones Cork Flea Market in the city centre!
Address: Church St, Shandon, Cork
7. Visit the historic Cork City Gaol – a must-visit historical sight
Those who are keen to learn a little more about Irish history, and more specifically, Cork history, should undoubtedly check out Cork City Gaol on a Cork bus tour.
This popular tourist attraction is undoubtedly one of the top ten things to do in Cork! The former prison present-day museum is bursting with facts worthy of a visit, and its setting also creates quite the atmosphere.
Address: Convent Ave, Sunday's Well, Cork
6. Relive history with the Titanic Experience – truly one of the top things to do in Cork, Ireland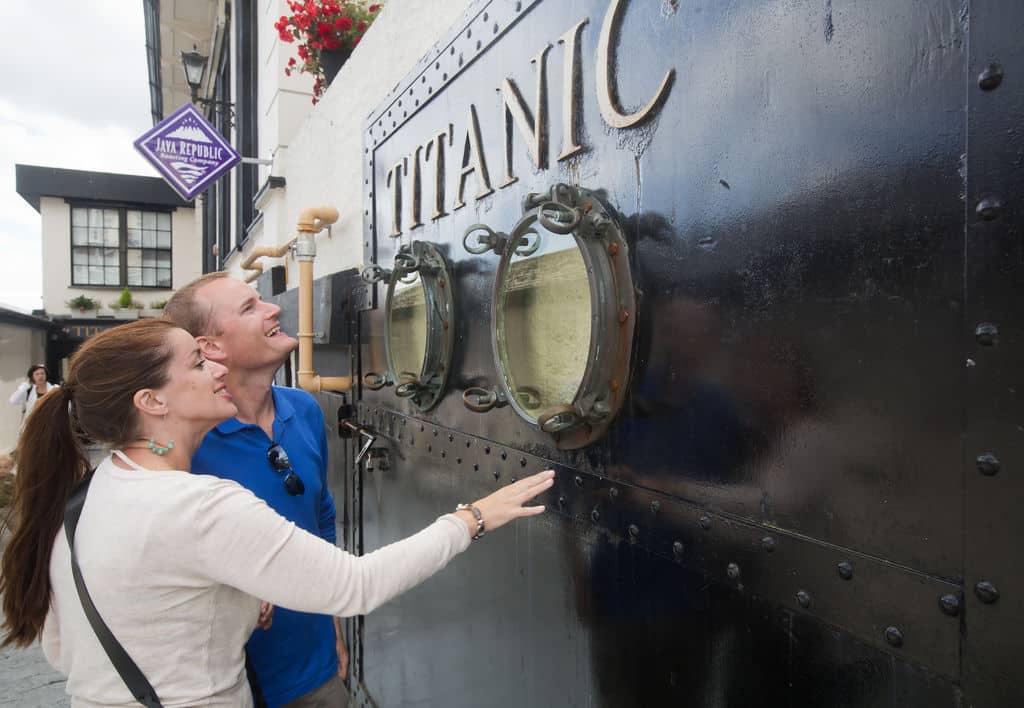 Another key attraction worth checking out in Cork is the Titanic Experience. Learn the rich history of one of Ireland's most famous ships at this popular spot.
This experience offers visitors a unique experience as they approach the recreated Titanic ticket desk that once stood in its place, receive a ticket, and board the Titanic (which is, of course, a museum experience, not a recreated ship!).
This harrowing and memorable experience is sure to be one of the best on offer in Cork.
Address: 1 Olympic Way, Queen's Road BT3 9EP, United Kingdom
5. Take a trip to Spike Island – an island full of history
Spike Island is a significant sight worth visiting when in the locale. This island is located in Cork Harbour and has an intriguing and diverse history.
In the space of 1300 years, the island mass has transformed from a 6th-century monastery to a grand fortress, then to a prison before becoming an island community.
Now, in the present day, it is a public museum that you need to include on your Cork itinerary.
Location: Cork Harbour
RELATED READ: The Ireland Before You Die guide to Spike Island.
4. Learn all about whiskey at the Jameson Experience – perfect for whiskey lovers
The Jameson Experience is an Irish whiskey museum and visitor experience located in Midleton in County Cork.
Those with love for local casks favour this popular attraction. The centre—which welcomes approximately 100,000 guests per year—is an ideal place for those who want to learn more about Irish whiskey.
Address: Distillery Walk, Midleton, Co. Cork
3. See the wildlife at Fota Wildlife – one of the top things to do in Cork, Ireland
This sprawling wildlife and nature reserve is located in Cork on over 100 acres of land.
Carefully created habitats are home to some of the world's most endangered species, and this not-for-profit charity, independently-funded reserve places conservation at the forefront of its mission.
Fota Island Resort is also worth visiting for those looking for a unique place to stay.
Address: Fota, Carrigtohill, Co. Cork
2. Soak up the romantic atmosphere at Gougane Barra Forest Park – an idyllic and tranquil spot in West Cork
This enchanting island settlement is located in West Cork. An ancient church that stands on the small island landmass can be enjoyed as a day out or place for a picnic.
Great for a family day out, there is plenty to explore in this beautiful area. Gougane Barra will also be quite the scenic setting to pop the question if you're looking for one!
READ MORE: IB4UD's ultimate guide to Gougane Barra.
1. Witness the scenery at Mizen Head – reach the very bottom tip of the island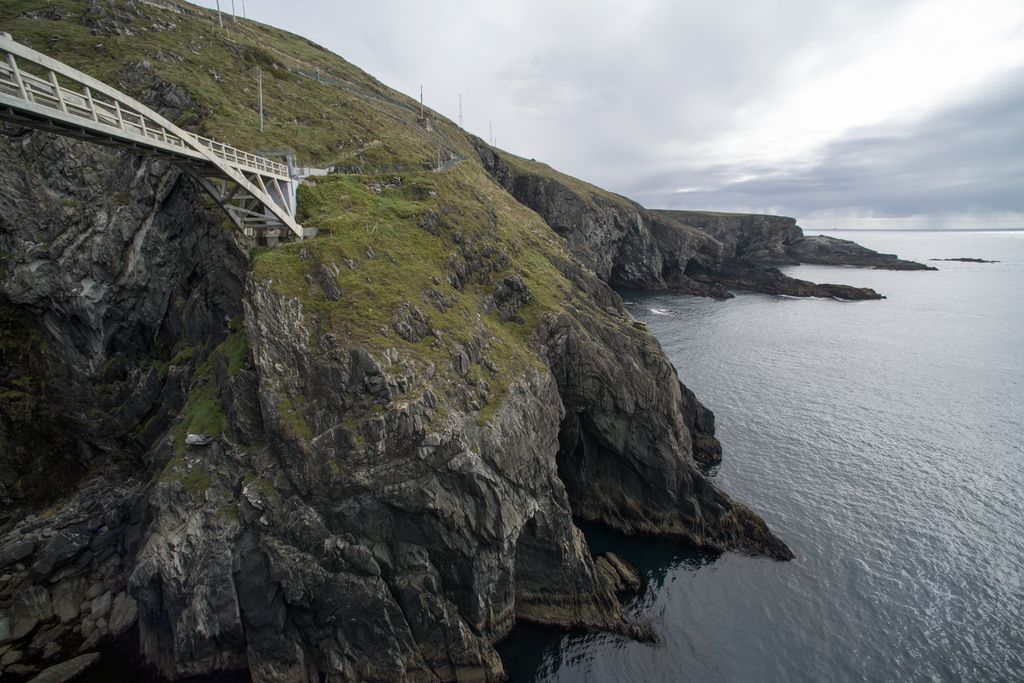 Mizen Head is truly one of the top places to see in Cork. It's got to be the top thing to do in County Cork before you die!
This stunning scenic location is, in fact, the most southwesterly point on all of Ireland and is surrounded by dramatic weather-worn cliffs and the crashing ocean below.
A visitor centre and a locally-run coffee shop also exist at Mizen Head, making for a fantastic family day trip when in West Cork.
Address: Cloghane Mizen Head, Goleen, Co. Cork
LEARN MORE: Our guide to everything you need to know about the Mizen Head peninsula.
There you have it, our top things to do in Cork, Ireland. Which have you done already?
Other notable mentions
County Cork is a fantastic location, perfect for family holidays or trips with friends. From West to East Cork, there is so much to discover that it's impossible to list just the top ten.
If you're looking for some more inspiration, here are some other great attractions to check out while in the area.
No trip to Cork is complete without visiting the famous Blarney Castle and Stone. Built in the 13th century, Blarney Castle is a historic structure that has come to be known as the home of the famous Blarney Stone, which, when kissed, grants the gift of the gab.
The islands, such as Dursey Island, Garnish Island, and Bere Island, are also must-visits. If you fancy dipping your toes in the sand, check out Inchydoney Beach and some great spots around Bantry Bay.
Bantry Bay is not only home to the fantastic Garnish Island; it is also home to Mizen Head and the Sheep's Head Way, making it the perfect location for family holidays.
Villages such as Ballycotton Village and Cobh in Cork are also worth exploring. Aside from the magnificent cathedral in Cobh, you can also take some time to enjoy authentic Irish food. Or, if you're in Clonakilty, you can check out the brilliant West Cork Model Railway Village.
The stunning Beara Peninsula is Cork's answer to the Ring of Kerry. Along the Beara Peninsula drive, you'll pass through towns such as Kenmare, Glengarriff, Allihies, and the fishing village of Castletownbere. You can even take a boat trip to Bere Island and a cable car ride to Dursey Island from here.
Cork City is the second-largest city in the Republic of Ireland. So, it will come as no surprise that there is lots to discover in the city itself. From the incredible food to camping in Cork, Saint Fin Barre's beautiful cathedral to University College Cork, home to the Lewis Glucksman Gallery, you'll be spoilt for choice.
Before we go, some last-minute recommendations (if you have some time to spare) are the Cork Butter Museum, the Blarney Woollen Mills, and the historic Charles Fort.
Your questions answered about things to do in Cork
If you've still got a few questions in mind, you're in luck! In this section we answer some of our readers' most frequently asked questions.
What is Cork Ireland known for?
Cork is known as Ireland's "Rebel County". This nickname derives from its long history of independence stretching from Viking invaders to the Irish War of Independence.
Cork is also home to the Blarney Stone – a local legend which is said to give you the gift of the gab (a colloquial term for eloquence) in exchange for a kiss. Cobh in Cork was also the last port of call for the Titanic before it embarked on its ill-fated journey across the Atlantic Ocean.
What river runs through Cork, Ireland?
The River Lee runs through County Cork in Ireland, and it is 90 kilometres (56 miles) in length.
What time is sunrise in Cork?
The sunrise in Cork can be as early as 5.13am in June and as late as 8.41am in December.
When did Cork win the All-Ireland football?
Cork first won the All-Ireland football in 1890. They won again in 1911, 1945, 1973, 1989, 1990 and 2010.
What to do in Cork, Ireland?
There are many epic ways to spend your time in Cork, from restaurants and walks to beer gardens and beaches. Keen to learn more? Read on for our top Cork travel tips!
What can you do in Cork for one day?
If you're limited to just one day in Cork, you can check out our handy guide to 24 hours in Cork here.
What is there to do in Cork for families?
If you're travelling with your little ones, check out our article on ten fun things to do with kids in Cork here.
What can you do indoors in Cork?
Cork is home to lots of great museums, such as the Cork Butter Museum and the Cork Public Museum, which provide a great way to spend a rainy day. Alternatively, Cork is known as Ireland's culinary capital, so you can occupy yourself by exploring the city's Irish food scene.
If you are visiting Cork, you will find these articles really helpful:
Where to stay in Cork
The 10 BEST Hotels in Cork, according to reviews
5 unique Airbnbs in County Cork
Pubs in Cork
Top 10 Old and Famous Pubs in County Cork
Five Pubs & Bars in West Cork You Need To Visit Before You Die
The 10 Best Pubs & Bars Cork City Has To Offer
10 Pubs Kinsale You Need To Visit Before You Die
The 10 Best Beer Gardens Cork City Has To Offer
Eating in Cork
Top 5 Restaurants in Cork that Foodies LOVE
5 incredible spots for bottomless brunch in Cork, RANKED
Top 5 Vegetarian and Vegan-Friendly Restaurants in Cork
The Five Best Asian Restaurants in Cork
Top 5 Cheap N' Tasty Restaurants & Cafes in Cork
The Five Most Delicious Ways to Gain a Stone In Cork
The 5 Best Restaurants for Foodies in and around Skibbereen
Cork Itineraries
How to Spend 24 Hours in Cork: The Perfect Itinerary
48 hours in Cork: the perfect two-day itinerary
5 Day trip ideas in Cork that locals swear by
Understanding Cork & its Attractions
5 reasons why Cork is the best county in Ireland
5 Reasons Why Cork Could Be Better Than Dublin
10 BAFFLING Cork Slang Phrases Explained To English Speakers
Irish whiskey distilled in Cork named best in the world
Cultural & Historical Cork Attractions
5 things the locals love to do in Cork City
The 10 best walks in and around Cork
Top 5 most haunted places in Cork
Top 5 Historical Sites in County Cork
More Cork Sightseeing
Top 5 cool and unusual things to do in Cork, Ireland
The top 5 best waterfalls in Cork and Kerry, RANKED
The 10 best things to do in West Cork, Ireland
The 10 best things to do in Kinsale, County Cork
10 brilliant fun things to do in Cork with kids and family
5 Amazing & Non-Touristy Places in Cork You NEED to See
Five Beaches In Cork You Need To Visit Before You Die