Is the Emerald Isle next on your bucket list? Are you on the lookout for an Irish trip planner? This nine-step guide will help you with all you need to know to plan a trip to Ireland.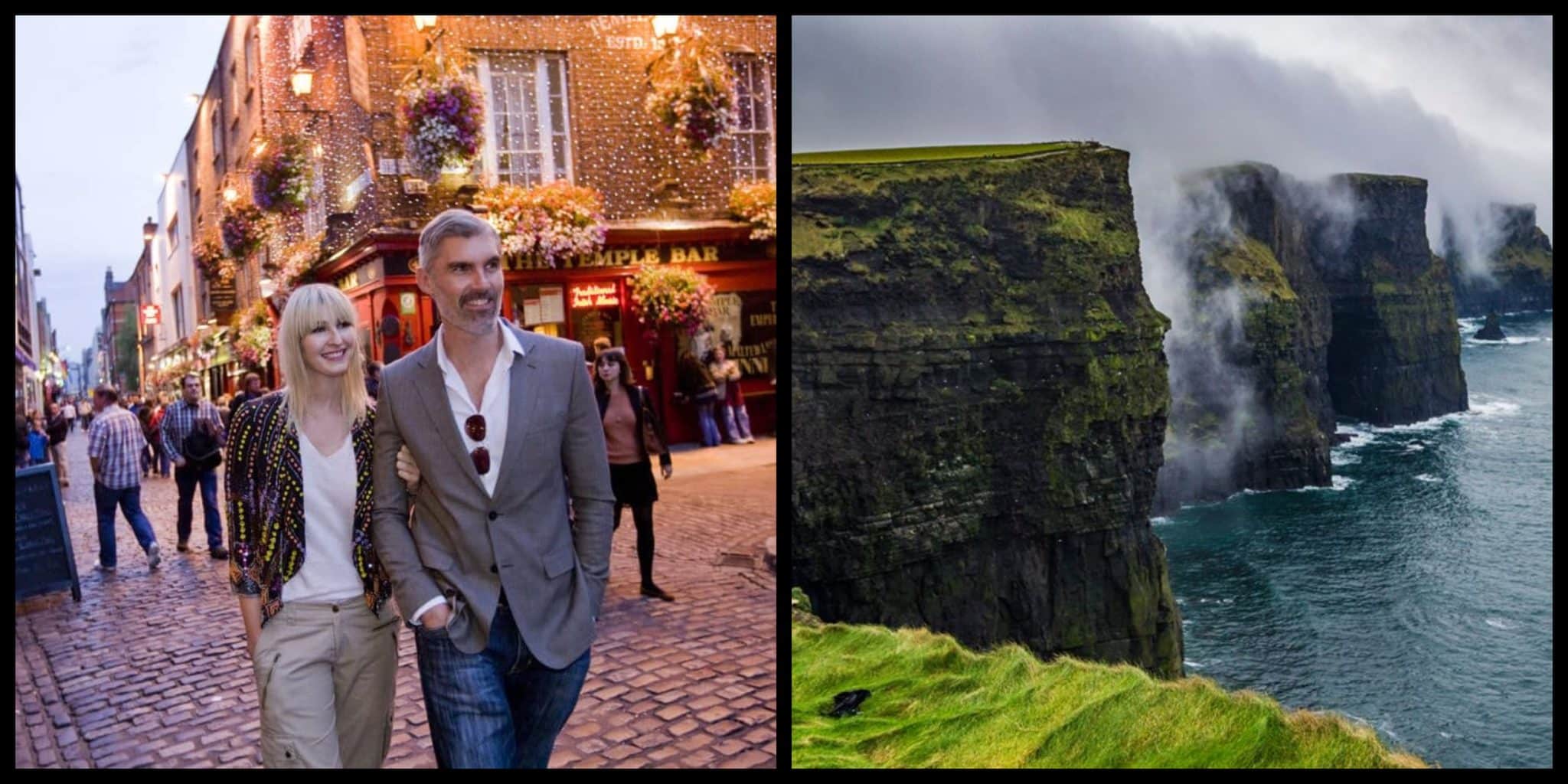 Ever wondered how to prepare for a trip to Ireland? As someone who is native to Ireland, it can be easy to become accustomed to and take advantage of the stunning natural landscape that our beautiful island possesses.
A quick test of the mind and the best of what our country has to offer comes to the fore. From the famous Cliffs of Moher to the stretches of Slieve League, the sweeping landscapes of Connemara to the top of Errigal, Carountoohil or Croagh Patrick, not to mention the golden coasts of Donegal, Sligo, Antrim, and Kerry. Yes, Ireland has a lot to offer.
Care to explore the charming towns of Killarney, Cobh, Carlingford, or Dun Laoghaire? Or are you dying to delve into Ireland's dynamic culture in cities such as Belfast, Galway, Cork, or Dublin?
The first step on any adventure around the Emerald Isle is to consult an Irish trip planner to ensure you have all your ducks in line before you embark on the journey of a lifetime. That is where we come in.
A potentially tricky process is made easy and straightforward with this go-to guide. Here is how to plan a trip to Ireland in nine simple steps.
Ireland Before You Die's tips for planning your trip to Ireland
First, consider the best time to visit based on the weather and tourist season.
Be sure to book flights and accommodations in advance to secure the best deals.
Research popular destinations, attractions, and activities you would love to do to create a rough itinerary.
Pack layers, waterproof clothing, and comfortable shoes for Ireland's unpredictable weather.
Try traditional Irish cuisine and drinks like Irish stew, Guinness, and Irish whiskey.
Step 1 – Have your passport ready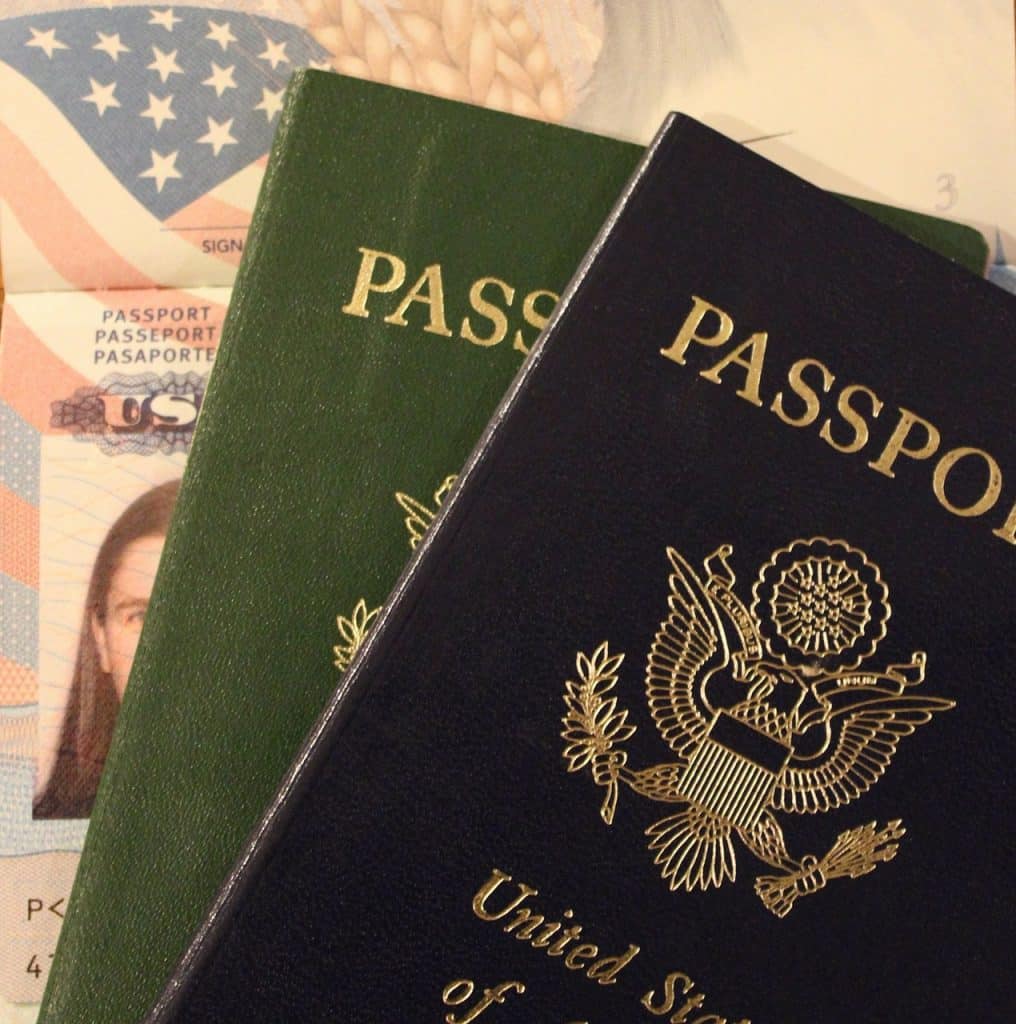 First: make sure you have your passport ready! This will apply to the majority of nations around the world when travelling to Ireland.
However, if you are from the UK or an EU country, you're in luck. For the former, any official photo documentation will secure your entry. For the latter, you can use a national identity card.
Step 2 – Obtain your visa (if required)
After you have your passport or identification secured, you may need a visa to make your trip a reality. The Irish Government has an official list of nations whose citizens do not require visas.
This list applies to the 27 countries of the EU (such as France, Germany, and Italy), and Iceland, Norway, and Liechtenstein (as they are part of the European Economic Area). Other countries included are the USA, Canada, Australia, and South Africa.
If you are thinking of planning a trip to Ireland and your country isn't on the list, don't fret! Contact your local Irish embassy or consulate to determine the entry requirements. Your local government's website may also provide details.
Step 3 – Create your Irish Trip Planner itinerary
Now for the most exciting part of how to plan a trip to Ireland: your itinerary. Ireland is a small country, so you will get a lot done with the right time and preparation.
There are many ways you can get around Ireland, and your starting point can vary. However, the most accessible and internationally-connected airport in the country is Dublin. With this in mind, Dublin is our recommended start and endpoint.
If it is city breaks you are after, you will only need a few days in each location. Make sure to check out Belfast, Derry, Galway, Cork, Limerick, and Dublin. Read our advice on Dublin here if a capital stay is on your bucket list.
If you crave a mix of cities and towns, Kilkenny, Westport, Dun Laoghaire, Bray, Cobh, Kinsale, and Athlone are all top contenders.
For those who want to dig a little deeper, we recommend two to three weeks to get a full sweep of the country. If you're keen to cram it all in, then make sure you have each day planned out – at least in a general sense.
This forward planning will help you tick off the top attractions and scoop up a few hidden gems along the way.
Check out: Our list of helpful apps for travelling around Ireland.
The island is peppered with stunning natural sights. If time allows, places like Errigal Mountain, the Burren, Giant's Causeway, Skellig Islands, Dingle Peninsula, Glenveagh, and Powerscourt Gardens should not be missed.
If you choose to take on the island by car, our Irish trip planner should be just as handy. We suggest the Wild Atlantic Way (WAW). It is Ireland's most scenic coastal drive and the world's longest defined coastal route.
Starting in Donegal and finishing in Kerry and Cork, you will be shoulder-to-shoulder with the vast Atlantic Ocean along the way. Not to mention seeing some of the Emerald Isle's best beauty spots. Have a look at our article above which details the ten most stunning sights to see along the WAW.
If you need any further help to make your Irish trip planner foolproof, have a look at these articles below citing the best things to do around the country:
Finally, if you'd like to read our done-for-you itineraries, please see our itineraries page which shares short trip ideas to longer multi-day adventures.
Step 4 – Make sure you have travel insurance!
When you considering how to plan a trip to Ireland, one of the more picky and annoying aspects of travelling is travel insurance. Still, you must be covered in case anything unexpected goes wrong.
For those coming from the UK, Multitrip might be your best and cheapest option. For a more global aspect, Allianz provides good deals for travel insurance and has a presence in around 66 different countries worldwide.
GoCompare – as the title suggests – does the comparing for you. Choose single trip or multi-trip options, and ensure your flights, baggage, and other essential items are covered with this provider, too.
Remember, you may need a European Health Insurance Card when travelling to Ireland to ensure that any costs are covered should you fall into medical difficulty or, in the worst-case scenario, an emergency.
Step 5 – Buy your plane tickets
Next up in our guide on how to plan a trip to Ireland is transport. Skyscanner is perhaps the best avenue for booking a flight to Ireland, so start there. Begin by entering your starting location and the dates you'd like to visit.
As we said before, flying into Dublin is probably the easiest option. The airport offers the most global connections. And with easy access to the city centre, it truly is a great place to begin your journey around the Emerald Isle.
However, with five international airports around the county (Dublin, Cork, Shannon, Knock and Belfast), it's truly down to personal preference as to where you begin and end.
Bus from Dublin Airport to city centre: HERE
Bus from Belfast International Airport to the city centre: HERE
Step 6 – Plan your transport around Ireland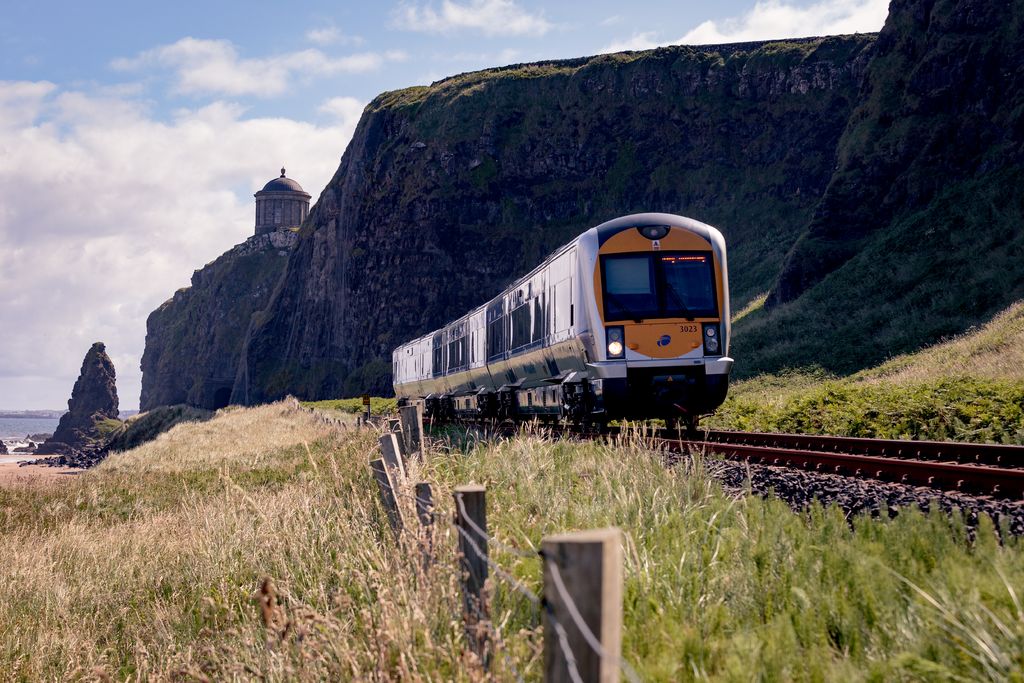 Now that you have all your documentation sorted, your itinerary gauged, and flights booked, it's time to think about your mode of travel around the country.
Public transport can be the best choice if it is a city break you are after. Dublin offers taxis, buses, the Luas line (tram), and the DART (train).
Ireland is also well connected by cross-country trains and buses, so you can get around Ireland quite quickly.
If you want to travel at your own pace, we recommend hiring a car, motorbike, or motorhome. Both Enterprise and Hertz are the best options for this. There are great affordable prices on offer, and rentals can be as brief as one day.
Remember: we drive on the left side of the road in Ireland. Keep this in mind to avoid any angry drivers or accidents!
Read more: Our guide on how to make the most of travelling around Ireland.
Step 7 – Book your hotels or campsites
Depending on the time you visit Ireland, the prices may vary (summer is the most expensive!).
Make sure to check out the best prices possible for your hotels or campsites. We have an extensive list of articles covering Ireland's best hotels which you can see here.
Be sure to keep in mind that some hotels will charge high prices, so shop around to find the best option for your budget. Booking.com is an excellent avenue for assessing your options.
Another popular preference in Ireland is campsite holidays. Again, we have a wealth of articles detailing the best camping experiences all around the Emerald Isle, which you can see here.
'Glamping' – essentially glamorous camping – has become popular in recent years. If you have yet to try it out, it is well worth a shot.
Step 8 – Plan and refine your travel tours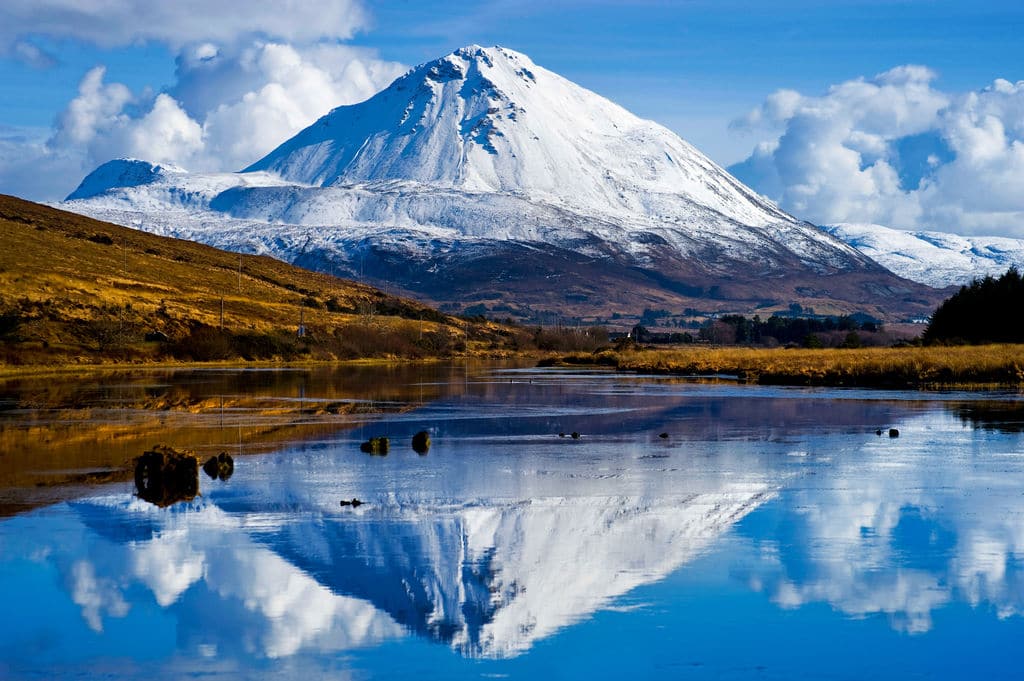 Now that everything is ready to go and your Irish Trip Planner is complete, let's look at refining your travel itinerary to maximise your experience on the Emerald Isle.
Keep in mind that Irish weather is often unpredictable, and rain is often a given. Don't let that deter you, though.
We in Ireland say, "there is no bad weather, only bad clothes", so always pack for wet days. Should the rain drive you indoors, there'll be tonnes to keep the whole family occupied. Here you can check out our articles on things to do in Ireland when it rains.
Naturally, the driest and warmest season to visit Ireland is summer. Autumn in Ireland, however, is a beautiful spectacle, and the Christmas Markets in Belfast and Galway also make it a worthwhile winter trip. Spring, too, is stunning, as all the flowers come into bloom. 
Essentially, Ireland is a great destination to visit 365 days a year. See our articles HERE and HERE to establish your most suited time to visit the Emerald Isle.
Read also: Travelling alone: How to make the most out of your solo trip to Ireland.
Step 9 – Enjoy your trip!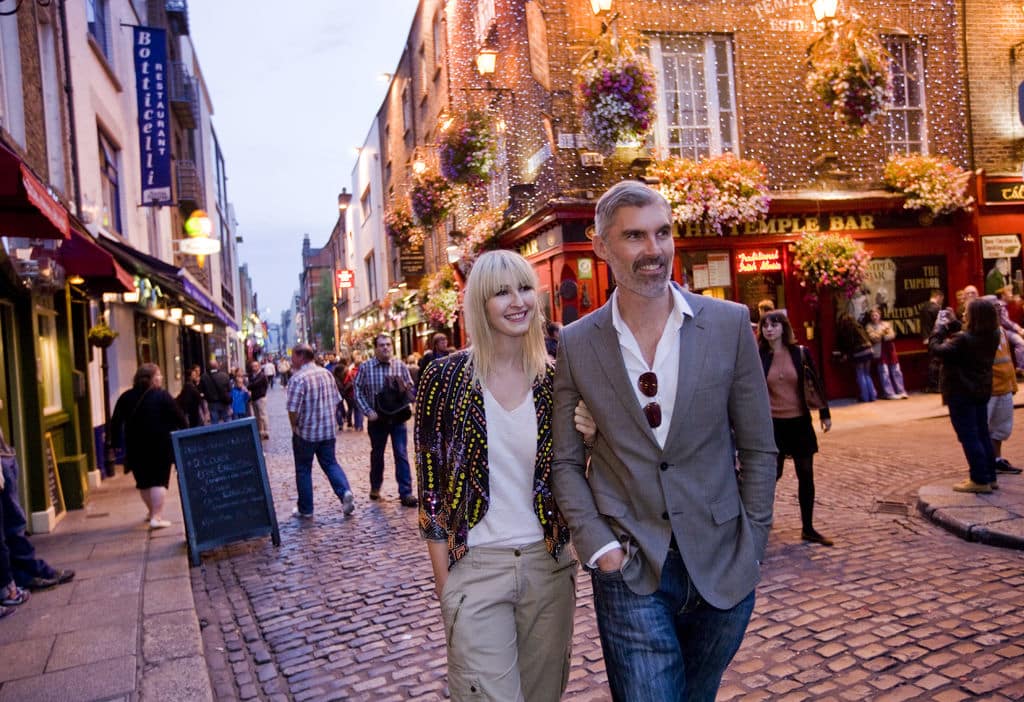 In all of the planning, scheduling, and thinking ahead, don't forget to enjoy your trip to Ireland and have fun.
Our website may be biased in Ireland's favour, but that is only because we love every aspect of the country and honestly believe it is one of the world's best and most memorable travel destinations.
From its peaking mountains to crystal coastlines, concealed coves to rugged parklands; from its metropolitan cities to charming towns and villages, its cascading waterfalls to Atlantic islands, the Emerald Isle is a treasure trove of experiences.
We thank you for visiting our website to plan your trip of a lifetime, and we hope that our Irish Travel Planner has set you on the right path for a memorable journey. 
Your questions answered about planning your trip to Ireland
What is the best time to visit Ireland?
The best time to visit Ireland is during the months of April to May and September to October, when the weather is generally mild, and there are fewer crowds compared to the peak summer season.
How many days do you need to see all of Ireland?
There is truly a lot to see and do in Ireland, we would recommend a one-week in Ireland itinerary minimum, however, people often visit for as little as 5 days. 2 weeks in Ireland is better, and 3 weeks will allow you to see most of the country at an enjoyable pace.
What is the cheapest month to go to Ireland?
High season is considered to be July and August. The cheapest month to fly to Ireland is February.