Samuel Beckett is one of the most respected Irish writers, with worldwide fame. Read on for ten Samuel Beckett facts that you probably didn't know.
Samuel Beckett is as famous as Oscar Wilde or W.B Yeats. Yet, in Irish schools, his writing isn't taught so often.
Perhaps this is because of the darker tones of his work; Beckett offers a bleak, tragic outlook on life, mixing this with equal measure dark comedy and nonsense.
This unusual and original Irish writer led a very interesting and international life. Read on to learn ten facts about Samuel Beckett.
10. He was raised as an Anglican – yet later in life he lost his faith
Samuel Barclay Beckett was born in the Foxrock suburb of Dublin on 13 April 1906. His father worked as a quantity surveyor and his mother as a nurse. He was baptised into the Church of Ireland.
However, Beckett's relationship with faith changed a great deal in adulthood. Sometimes cited as being agnostic, and sometimes atheist, nonetheless religion was a huge influence in his work. For example, his most famous play, Waiting for Godot.
9. He attended school in Co. Fermanagh – same school as Oscar Wilde
Another Samuel Beckett fact is that he received his secondary education at Portora Royal School, Enniskillen, in County Fermanagh. The school – now closed and merged with another since 2016 – was opened in 1608 by King James I.
For most of its history the school was private. It later became a a grammar school that now bases its admissions on exams called the '11 Plus'. It has a reputation as an elite school.
Another of our interesting facts about Samuel Beckett is that both he and Oscar Wilde attended, with both going onto Trinity College Dublin after.
8. A first-class cricket player – a natural athlete
Perhaps one of the most surprising of our list of facts about Samuel Beckett! He was exceptionally skilled at sport, as well as literature.
The positions he played in cricket were left-handed batsman and a left-arm medium-pace bowler. When playing for Dublin University, he played two first-class games against Northamptonshire County Cricket Club.
7. He worked as a teacher – a brief period teaching in Belfast
At Trinity, Beckett studied French, Italian, and English. Afterwards, he took up a teaching job at Campbell College, Belfast (a private school).
He didn't stay long, and it doesn't seem that he enjoyed being a school teacher much. It has often been quoted that he described his pupils as 'the cream of Ulster…rich and thick'!
6. A globe-trotter – spent most of his life living outside Ireland
For most of his life, Samuel Beckett lived abroad. After leaving his job at Campbell College, in 1928 he took up a position as a lecturer in English at the École Normale Supérieure in Paris – an elite university with highly competitive entry requirements.
There, he met another influential Irish writer, James Joyce. The two became close friends.
Although Samuel Beckett returned to Ireland to teach at Trinity, this was only for a year. His returns to live in Ireland were always brief.
He travelled and lived across Europe, with a significant period spent in London. Beckett spent most of his life living in France, where he is buried.
5. A member of the French Resistance – opposed the Nazis in World War Two
Ireland was neutral during the Second World War, and Beckett could have lived in safety at this time. He chose instead to join the French Resistance in 1940.
Working as a courier, there were several incidents when the Nazi secret police almost caught him in the next two years. In 1942, his unit was betrayed.
This saw him flee on foot, with pianist Suzanne Deschevaux-Dumesnil, to a small village in the south of France. For the next two years, they held arms for the resistance.
He was decorated twice by the French government with military medals honouring bravery in World War Two.
4. He almost bled to death – stabbed in Paris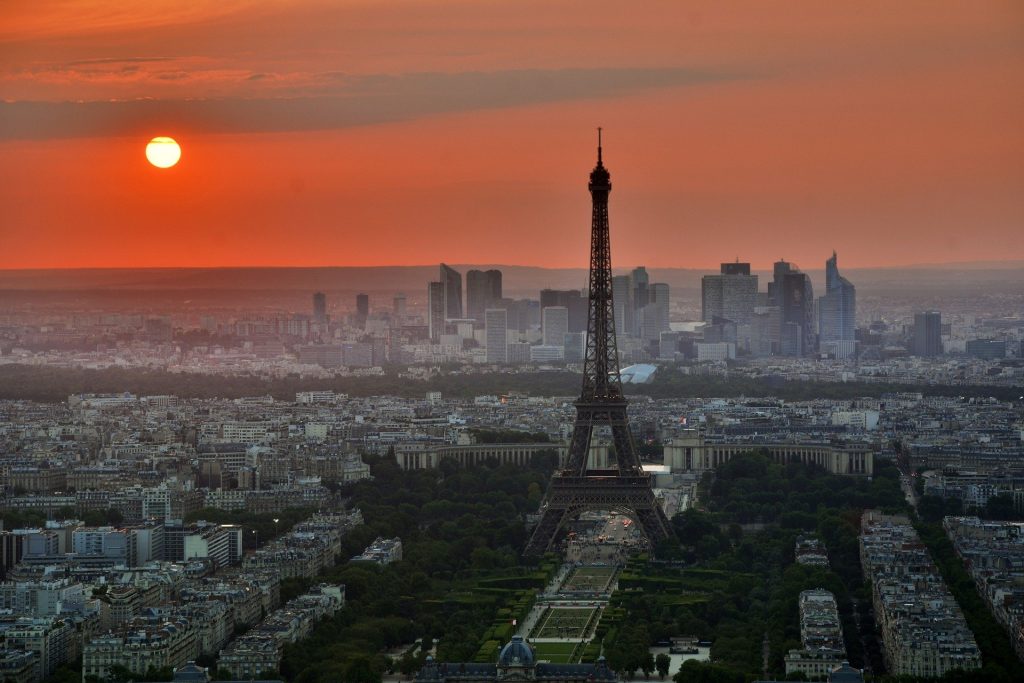 Next on our list of top ten facts about Samuel Beckett, it's probably the most shocking of all! After years of coming close to being uncovered by the Nazis, Beckett returned to Paris to more danger.
He was stabbed by a pimp in a random act of violence. Suzanne Deschevaux-Dumesnil, who worked alongside him in the French Resistance, visited him in hospital.
From this point, their friendship developed into a partnership. They lived together for the next 50 years.
3. He dropped the charges against his attacker – lets man who almost killed him go free
Although the stabbing could have been fatal for Samuel Beckett – his lung was damaged – he chose to drop the charges.
This was in part because he liked his attacker's response to why he had stabbed him! The man, when asked, responded, "I do not know, sir. I am sorry."
The random and meaningless nature of this violent decision fascinated Beckett. The purpose of life and existential crisis are core themes in the writer's work.
2. An Irish arts festival honours him – Happy Days Beckett Festival
Since 2011, Samuel Beckett has been celebrated by a festival in Enniskillen, where he attended Portora school. Happy Days International Beckett Festival takes place in the summer.
The festival brings together Irish and international writers, actors, and artists, focused on discussing and carrying on from Beckett's legacy.
Beckett was a modernist – rejecting traditional and literal art in favour of a style that distorts reality, time, and place.
1. He suffered from depression – age 30 he struggled with grief
If you're familiar with Beckett's work – which is often dark – this fact may not be too surprising. Yet, in the 1930s, mental illness was much less spoken about.
In London, he underwent psychotherapy, following the death of both his cousin Peggy Sinclair – (whom he was having an affair with) and his father.
During this time, he struggled with grief and guilt.
That's the end of our list of ten top facts about Samuel Beckett. Are you a fan of Samuel Beckett? What is your favourite work by the Irish writer?