Among everything else, agreeing on a baby name can be overwhelming. Here are the 20 cutest Irish baby boy names to inspire your big decision!
Finding the perfect name for a baby can be stressful. You might be getting options fired at you from the internet, curious friends, or well-meaning family. Where do you start to find the perfect name?
Well, if you have Irish roots or enjoy the traditional Irish culture, you may be delighted to hear that Ireland boasts many popular Irish baby names and some very cute baby boy names.
From Irish folklore to ancient Irish Kings, here are the 20 cutest Irish baby boy names, ranked.
20. Dillon – meaning faithful and loyal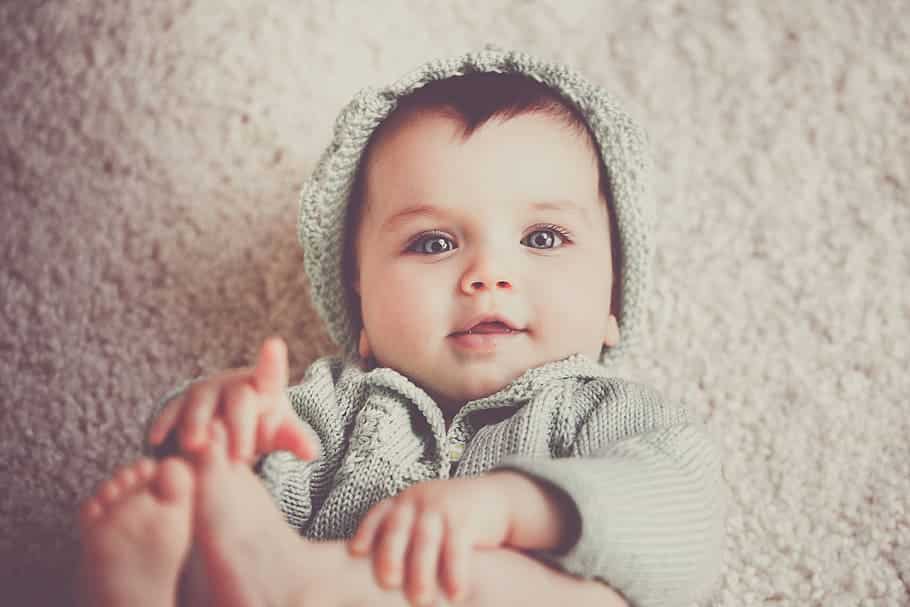 This sweet name comes from the Irish word for 'faithful' or 'loyal'.
The English spelling of Dillon is 'Dylan', which was actually the tenth most popular baby boy's name in Ireland in 2003.
19. Shay – meaning gift, noble, or hawk
Shay, or Shea, is a unisex name, making it a perfect name for any beautiful baby. However, it is known to be more popular amongst boys.
The name Shay has variations in its meaning. However, it is known to mean 'a gift', 'noble', or 'hawk'.
Footballer Shay McCartan is one of the most well-known people with this name.
18. Lonan – meaning little blackbird
This adorable name can be spelt Lonan or Lonán. Lonan's unique meaning makes it one of the cutest Irish baby boy names. The name means 'little blackbird'.
17. Colm – meaning dove
Colm, or Colum, is the Gaelic variation of the word 'columba' in Latin, which means 'dove'. This sweet meaning makes it a perfect choice as one of the cutest Irish baby boy names.
16. Ronan – meaning little seal
The name Ronan bears much significance in Irish history. There were 12 saints named Ronan, and an ancient King of Leinster also bore the name.
This name adorably translates to 'little seal' in Irish.
15. Brynn – meaning strong or hill
Brynn is another Irish name that you can use for a baby boy or girl. It also has Welsh origins.
Its meaning is up for debate but is known to mean 'strong' or 'hill'.
14. Lorcan – meaning silent or fierce
Lorcan is a strong Irish name to put on your son's shoulder, as it was actually the name of two Kings of Leinster.
The name can mean either 'silent' or 'fierce'. Irish actor Lorcan Cranitch is one of the most well-known people with this name.
13. Fionn – meaning fair-headed, blonde soldier, or handsome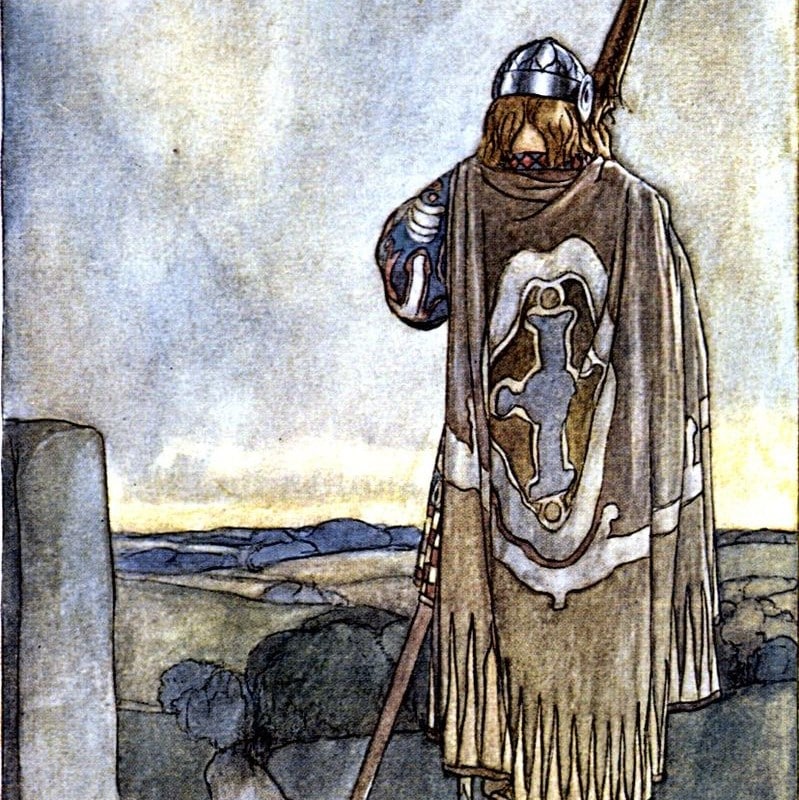 With a name like Fionn, a baby boy would have anyone wrapped around their finger.
The name means 'fair-headed', 'blonde soldier', and 'handsome', making it one of the cutest Irish baby boy names.
Related to the name Finn, it centres around the warrior Finn MacCool (or Fionn mac Cumhaill in Irish) from Irish folklore.
12. Odhran – meaning little green one
Odhran is pronounced 'o-rawn'. It is a sure contender as one of the cutest Irish baby boy names.
In Gaelic, the name means 'little green one'.
11. Tadhg – meaning poet or bard
You pronounce Tadhg as 'tige', like 'tiger' but without the 'r'.
The name has royal connections, being the name of an 11th-century King of Connacht.
This name means 'poet' or 'bard'. This endearing name is perfect for a baby who comes from a family of budding musicians.
Irish hurler Tadhg Haran is one of the most well-known people with this name.
10. Daithi – meaning nimbleness or swiftness
This is another Irish name that a few may struggle to pronounce. However, you simply pronounce it like 'da-hee'.
This is an old Irish name that means 'nimbleness' or 'swiftness'. The most famous Daithi is perhaps the last Pagan King of Ireland.
9. Conall – meaning strong wolf or high and mighty
This charming name has two interpretations.
Conall, or Connall, means 'strong wolf'. Many argue that it may also come from the Gaelic phrase meaning 'high and mighty'.
The name gained international popularity following the release of Sally Rooney's novel, Normal People.
8. Brogan – meaning shoe
This name is perfect for any angelic baby boy, making it one of the cutest Irish names for baby boys.
It comes from the adorable translation of bróg, the Gaelic word for 'shoe'.
7. Donal – meaning proud chief
This Irish name is not only unique but also offers great impact for your baby boy. Donal means 'proud chief'.
When broken down, it essentially comes from 'domhan' (meaning world) and 'all' (being mighty). Therefore, it roughly translates to 'ruler of the world'.
Irish film director Donal Foreman is one of the most famous people with this name.
6. Oisin – meaning little deer
You pronounce the Irish name Oisin as 'uh-sheen'.
There are few Irish names as delightful as Oisin when translated. The name means 'little deer', being referenced often in Irish mythology.
5. Cian – meaning ancient and enduring
You pronounce Cian as 'key-an'. This is another very popular Irish boy name.
This name endearingly means 'ancient' or 'enduring'.
4. Blaine – meaning slender or angular
Blaine is another great pick on our list for the cutest Irish baby boy names.
The name means 'slender' and 'angular' in Irish.
3. Cillian – meaning church
The Irish name Cillian offers religious meaning, as it is Gaelic for 'church'.
Known for Peaky Blinders, Irish actor Cillian Murphy brought the name back into popularity in recent years.
2. Senan – meaning little wise person
Pronounced 'sennin', Senan is a beautiful name for a baby boy, meaning 'little wise person'.
1. Ardan – meaning high aspiration
You pronounce this unique Irish name like 'are-dawn'. It means 'high aspiration'.
Ardan can also be spelt Ardán.