Ireland attracts many tourists thanks to not only its beauty but its wide variety of attractions. If you are thinking of coming to the Emerald Isle why not try any one of these 25 unique things to do in Ireland?
There are many unique things to do in Ireland which will entertain, inspire, amaze and make your trip to the Emerald Isle a memorable one.
While no easy task to rank not only a country's most known attractions but also its most quirky and authentic that may not be widely known, we have put together a list of the top 25 unique things to do in Ireland.
IB4UD's top 8 things that make a trip to Ireland unique and unforgettable
The country's stunning natural beauty, with landscapes ranging from rugged coastlines to rolling green hills.
Ireland's rich history and culture, with many ancient sites, castles, and museums to explore.
The warm hospitality and friendliness of the Irish people who are always happy to share their culture and traditions with visitors.
The vibrant music scene where traditional Irish music and Irish dance performances can regularly be seen in pubs and venues all over the country.
The unique culinary scene that bolsters traditional Irish food as well as some of the freshest seafood in Europe.
The opportunity to explore charming small towns and villages, each with its own unique character and attractions.
The chance to experience traditional Irish sports like Gaelic football and hurling, and even try them out for yourself.
The sense of history and mythology that permeates the country, with stories and legends dating back thousands of years.
25. Attend the Puck Fair – Ireland's oldest festival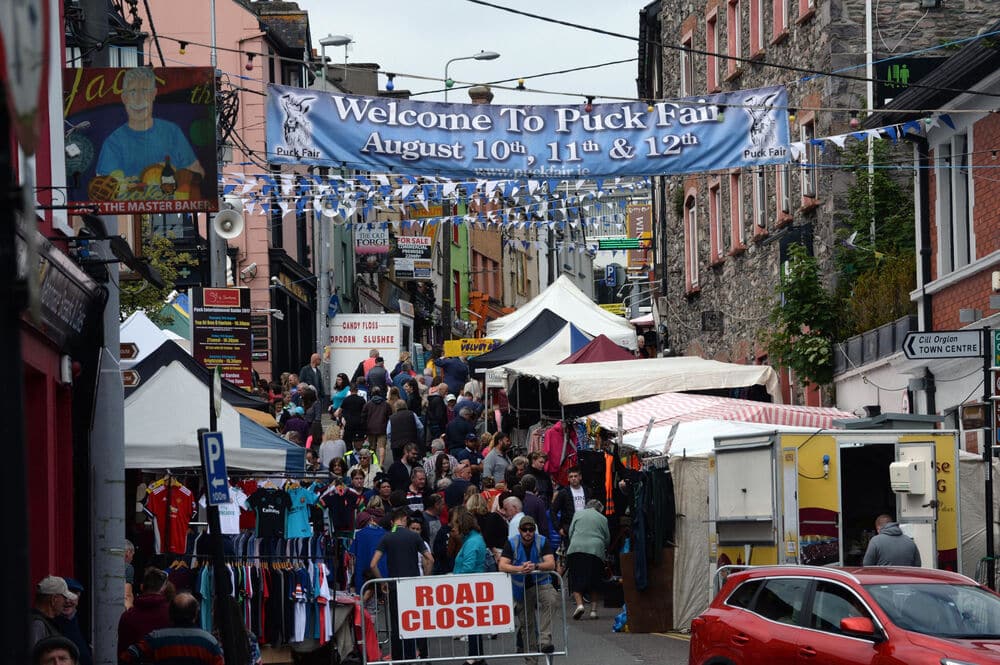 The Puck Fair in Killorglin County Kerry is Ireland's oldest and most unusual festival. For years it was only popular with locals, but now visitors come from far and wide to enjoy this weird tourist attraction.
READ ALSO: IB4UD's Top 10 FAIRS and FESTIVALS in Ireland
24. Whale watching in West Cork – Ireland's amazing sea life
West Cork is a breathtaking location for those who wish to go whale watching, a rare phenomenon here in Ireland.
23. Experience an Irish trad music session – authentic Irish culture
In almost any pub in Ireland you will be able to experience the famous Irish trad session which display the very best of local Irish vocals and traditional instruments.
READ ALSO: Top 10 best traditional Irish music festivals in Ireland, ranked
22. Find love in Lisdoonvarna – Ireland's oldest traditional festival
The Lisdoonvarna Matchmaking Festival is one of the top things to do in Clare and famous for those looking to find a future husband or wife.
Address: Main St, Rathbaun, Lisdoonvarna, Co. Clare, V95 RY61, Ireland
21. Go to Coppers Face Jacks – Ireland's most famous nightclub
A trip to the country is nothing without visiting a bar, and what better way to experience the Irish nightlife than visiting its most famous nightclub, which can be found in the heart of Dublin city centre?
Address: 29-30 Harcourt St, Saint Peter's, Dublin 2, D02 XV58, Ireland
READ ALSO: The top 15 towns that have the best nightlife in Ireland
20. Explore the Dunmore Caves – the darkest place in Ireland
The Dunmore Caves are famous for being referred to as 'the darkest place in Ireland' and are truly one of the top things to do in Kilkenny.
Address: Castlecomer Rd, Inchabride, Kilkenny, Ireland
READ ALSO: IB4UD's top picks for the 10 best caves in Ireland
19. Have a pint in Sean's Bar – the oldest pub in Ireland
Sean's Bar dates back to 900AD which makes it the oldest pub in Ireland and possibly all of Europe, and they also serve a great pint too well worth the trip!
Address: 13 Main St, Athlone, Co. Westmeath, N37 DW76, Ireland
18. Mountain biking in the Ballyhoura Mountains – pedal to the metal
The bike trails are 92km long in total and contains trails to suit all skill and experience levels.
17. Stay in Ashford Castle – live like Irish royalty
Spend a night in Ashford Castle in County Mayo which was once voted 'Best Hotel in the World' and for good reason.
Address: Ashford Castle Estate, Cong, Co. Mayo, F31 CA48, Ireland
16. Night kayaking on Lough Hyne – one of the most unique things to do in Ireland
During the summer, there are kayaking sessions to be enjoyed and experienced almost every night in this serene location in County Cork.
Address: Lough Hyne, Co. Cork, Ireland
READ ALSO: Top 10 best spots for kayaking in Ireland
15. Watch a Hurling match – Ireland's ancient sport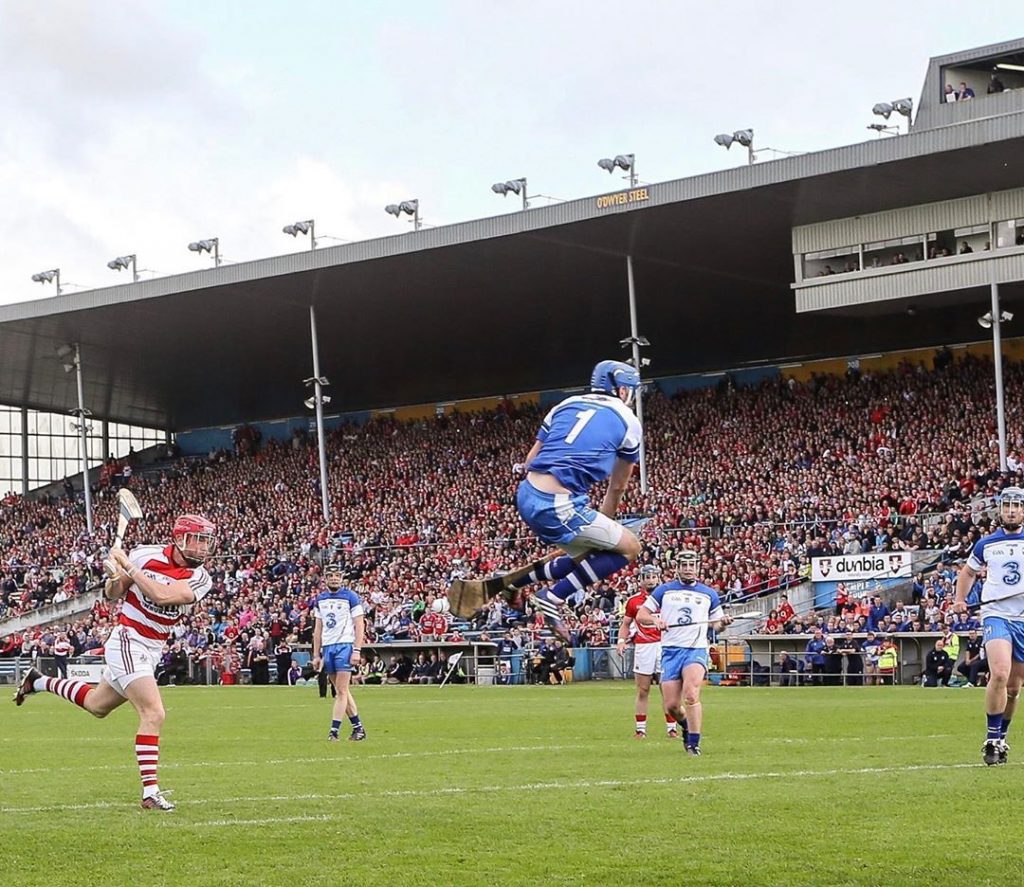 Hurling is the fastest ball sport in the world and is truly unique to Ireland; try to catch a game in Croke Park for the full experience.
Address: Jones' Rd, Drumcondra, Dublin 3, Ireland (Croke Park)
READ ALSO: IB4UD's battle of the sports: Soccer Vs. Hurling
14. Explore Connemara – surround yourself in unrestricted nature
Connemara is one of the most beautiful regions in Ireland with its unspoiled beauty which stretch for acres upon acres in the stunning Galway countryside.
Address: Letterfrack, Co. Galway, Ireland
READ ALSO: Top 5 best things to do in Connemara National Park
13. Visit Phoenix Park – the biggest city park in Europe
The Phoenix Park is not only home to Dublin Zoo, a café, the house of the President but also to 100's of wild deer which roam throughout it.
Address: Northside, Dublin 8, Ireland
12. Visit the Kerry International Dark-Sky Reserve – witness the stars above
On a clear night you will be able to witness many amazing things with just the naked eye as the stars twinkle above you and the darkness of the sky wraps around you.
11. Visit Fota Wildlife Park – Ireland's only wildlife park
Visiting Fota Wildlife Park in Cork is one of the most unique things to do in Ireland as it is a place where many wild animals roam freely around you.
Address: Fota Wildlife Park, Fota, Carrigtohill, Co. Cork, Ireland
10. Go cliff diving in Kilkee – jump into the Atlantic
If you are an adrenaline junkie then diving of a cliff into the Icy Atlantic Ocean may just be the activity for you.
9. Climb Carrauntoohil – reach the rooftop of Ireland
Carrauntoohil in County Kerry is the highest mountain in Ireland and its summit is referred to as the rooftop of Ireland.
Address: Coomcallee, Co. Kerry, Ireland
8. Ride a jaunting car through Killarney National Park – take in the sights
A unique way to take in the sights of Killarney is by jaunting car with a local who will entertain you with stories and folklore.
Address: Co. Kerry, Ireland
7. Experience Waterford's Magic Road – where strange things happen
Strange things are said to happen here, such as your car rolling up instead of down. Why not visit and find out if magic is real?
Address: Coummahon, Co. Waterford, Ireland
6. Go on a tour with Vikings – a unique trip through time
The King of the Vikings in Waterford city is a 30-minute virtual reality tour which will show you the history of Vikings in Waterford.
Address: 10 Bailey's New St, Waterford, X91 A0PF, Ireland
5. Visit the Aran Islands – experience the Ireland of old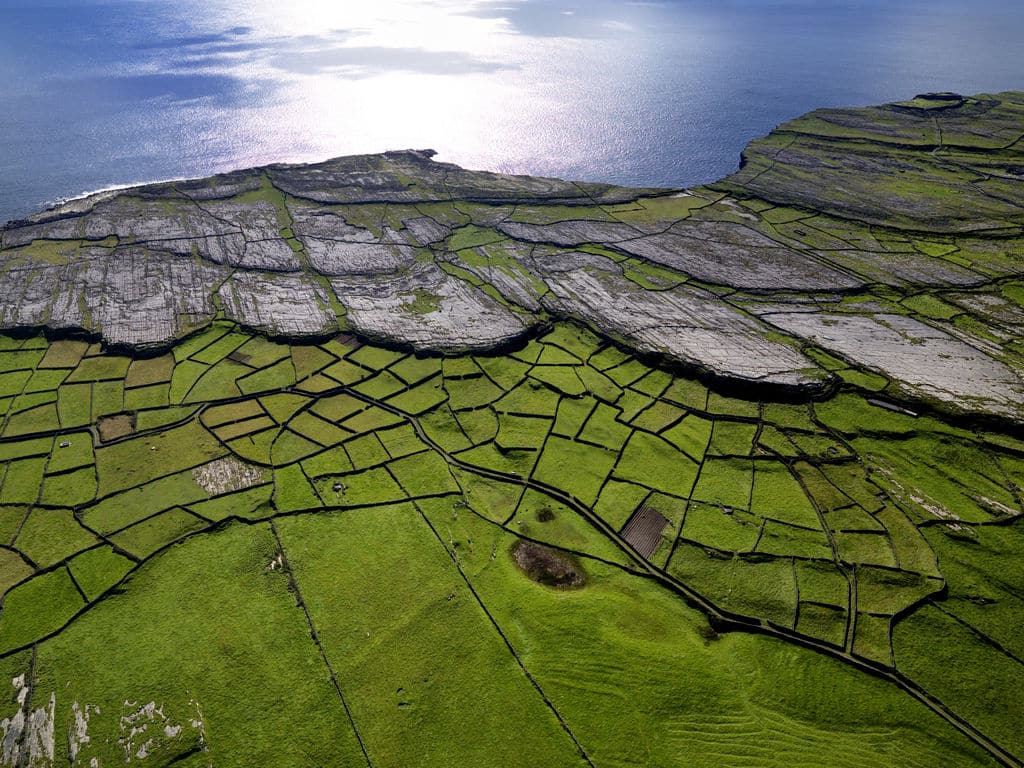 Visiting the Aran Islands is like taking a trip back in time as it has largely remained unchanged over the past decades. 
4. Swim with Dolphins – A memorable must
You won't want to miss out on this experience, and there are many great places to see dolphins in Ireland. Dingle is a primary spot for this activity and was home to Ireland's most famous dolphin called Fungi.
3. Watch the sunset at the Cliffs of Moher – Ireland's beauty in all its glory
The Cliffs of Moher is a place of picture-postcard perfection, and what better way to soak it in than by witnessing the sunset there?
Address: Lislorkan North, Co. Clare, Ireland
2. Visit Spike Island – Ireland's Alcatraz
Spike Island is an island off the coast of Cork Harbor and was once famously used as a prison. 
READ ALSO: Top 10 best islands in Ireland to discover this summer
1. Drive the Wild Atlantic Way – Ireland's most scenic driving route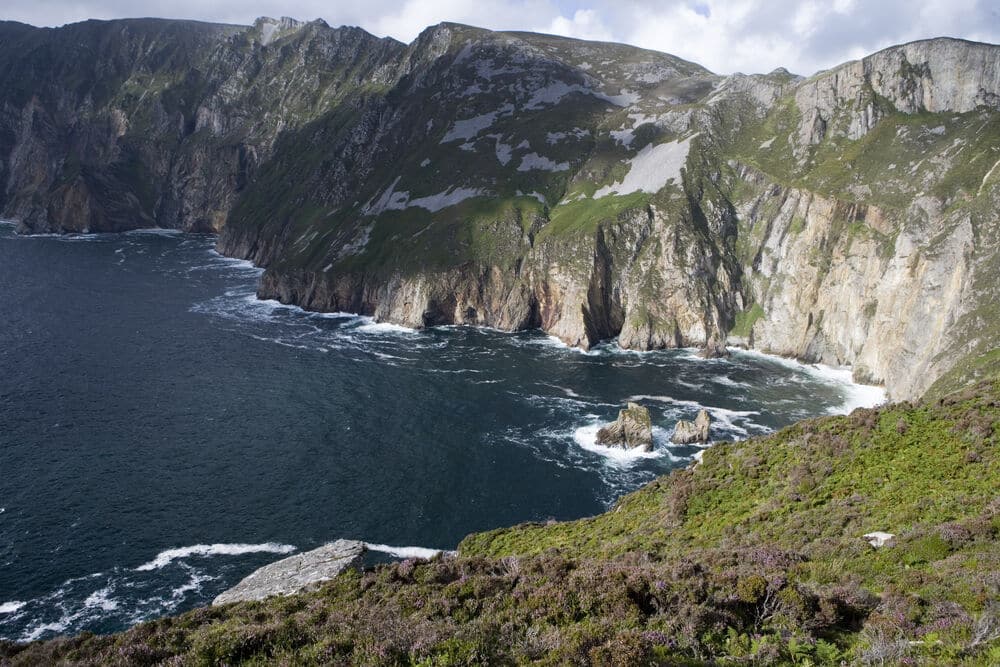 The Wild Atlantic Way is Ireland's most spectacularly beautiful driving route, taking in the west of the country and showcasing the very best of counties Donegal, Sligo, Mayo, Galway, Clare, Cork and Kerry.

That concludes our definitive list of the 25 most unique things to do In Ireland. How many of them have you experienced?
Your questions answered about unique things to do in Ireland
If you still like to find out more about unique things to do in Ireland, we have you covered! In this section, we've compiled some of our readers' most popular questions that have been asked about this topic online.
How do you find unique things to do in Ireland?
Aside from reading our articles, you can follow our Instagram account and relevant hashtags to discover hidden gems and off-the-beaten-path spots.
What things are unique to Ireland?
There are many things which are unique to Ireland however, the country's stunning natural beauty and the friendliness and humour of the Irish people are some of the most important.
What is the #1 thing to see in Ireland?
Different people have different favourites however, the most popular and iconic attraction in Ireland is the Cliffs of Moher.
Where is the most beautiful in Ireland?
There are many amazing and beautiful counties in Ireland. Some of the most beautiful are County Donegal, County Antrim and County Kerry.