How much do you know about the man himself? Here are ten facts about James Joyce that you probably didn't know.
Undoubtedly one of the most influential figures of the twentieth century, this Dublin-born writer's moniker is familiar to many.
However, aside from his famous works, how much do you know about him? One of Ireland's most celebrated writers, Joyce was also a recognised figure of the avant-garde movement. But was his life as impressive and 'epic' as his works?
Read on to learn ten facts about James Joyce that you might not have known.
10. His work was initially banned in many countries – not cool, China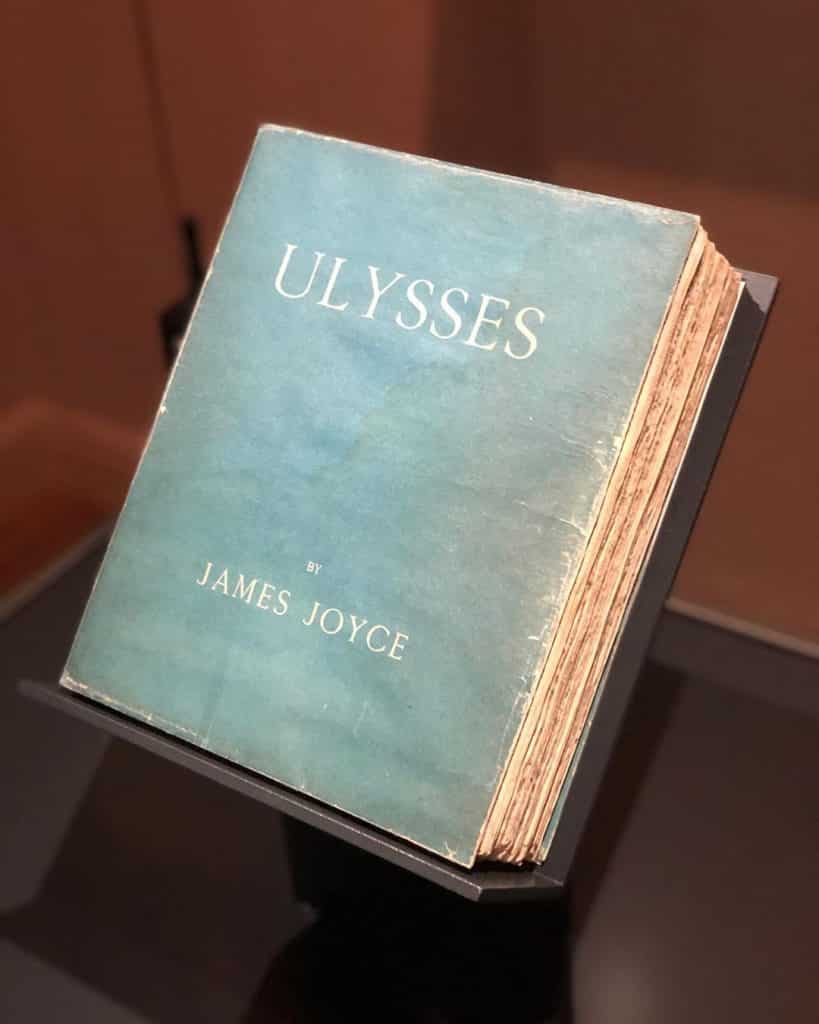 One fact about James Joyce you probably didn't know is that his work was initially forbidden in China under Mao, due to Joyce's stance as a member of the bourgeoisie (a product of his middle-class upbringing), and their aversion towards his supposedly 'self-indulgent' nature.
However, in the years since, both Ulysses and Finnegans Wake have gained popularity and success in the very countries they were once banned (including USA and UK).
9. Joyce had many health hindrances – how many surgeries?!
Having endured constant eye trouble, Joyce reportedly underwent a whopping twenty-five ocular surgeries throughout his lifetime.
In 1941, he had surgery for a perforated duodenal ulcer and, despite early signs of recovery, fell into a severe coma and passed soon after. There were also reports that he suffered from Schizophrenia.
8. His masterpiece was published later on in life – Ulysses has an interesting publication history
One lesser-known fact about James Joyce is that the publication of Ulysses by Sylvia Beach (owner of the famous Shakespeare and Company in Paris), was purposely orchestrated to coincide with the date of his fortieth birthday.
Another fun fact: there were only two copies printed that day – Beach kept one, and Joyce the other.
7. He was a former record holder – a difficult record to beat
Molly Bloom's 4,391-word long monologue in Ulysses was once dubbed the 'longest sentence in the English language.'
However, that record has since been beaten by Jonathan Coe whose work, The Rotters' Club, has claimed this title with a shocking length of just under 14,000 words!
6. He was a talented linguist – how many of these languages can you speak?
Joyce studied Dano-Norwegian at University College Dublin with the view of reading Henrik Ibsen's works in their original language.
However, his linguistic talent doesn't end there as alongside this. He was also familiar with French, Italian, Irish, Russian, Finnish, German, Polish, Hebrew, and Greek!
5. Joyce the Neologist – move over, Shakespeare
One fact about James Joyce you might not know – mainly because it is not commonly used in everyday language – is that he is actually credited with the creation of the word 'quark' (first included in Finnegans Wake).
It didn't receive much recognition however until used by Physicist Murray Gell-Mann. He was so taken with the word that he sought to use it as the namesake of a particle discovered in 1963.
4. Joyce the muse – Joyce was an inspiration to many
Though it would not be deemed strange for writers and poets to cite Joyce as an inspiration for a piece of work, one might not have expected this to also extend to music.
Alas, it has been reported that Ulysses provided inspiration for English singer-songwriter Kate Bush's 'Flower of the Mountain' and The Sensual World, as well as home-grown superstars U2's hit, 'Breathe'.
3. He was known to have some irrational fears – one of the top facts about James Joyce
One lesser-known fact about James Joyce is that, after being attacked by a dog in his youth, he developed 'cynophobia' (the fear of dogs), which plagued him his entire life.
And the strange fears don't end there. Joyce was also said to have suffered from 'astraphobia' or 'keraunophobia' (the fear of thunder and lightning)!
2. James Joyce: the man, the myth, the enigma – a secret code or not?
Though some may view Joyce as a rather eccentric man, it would seem that a certain few might have been more intrigued by him than others.
In particular, a group of British war censors who, upon reading Ulysses pre-publication, were so perplexed by the style and context, they believed it to have been spy code!
1. Famous last words – his last, great mystery
Upon his deathbed in Switzerland in 1941, Joyce was rumoured to have uttered the words, 'Does nobody understand?' The irony of nobody fully understanding what this was said about, means that, as far as final words go, these certainly are some interesting ones.
And that concludes our list of ten facts about James Joyce that you probably didn't know. Comment below which one interested you the most!