Ireland is an exciting place to visit because of the foods that it has to offer for both locals and tourists. Giving you the freshest fish from summer, lamb in spring, soups and stews during winter, you will simply love being in this place and would even want to stay longer if you happen to visit Ireland for the first time.
Most importantly, you will love the potatoes all year long. In general, Irish delicacies are simple but they are ultimately one of the best tasting foods in the world. Here are the best selections of food that you would want to taste once you go there.
10. Shellfish
When you visit Ireland out of summer days, you'll have higher chance of indulging to fresh native oysters from the West Coast of the place. The best time to go to Ireland is September because that is exactly the month that the Galway Oyster Festival is being held.
You would notice that during this time, shellfish really abound in most Irish cuisines like the mussels and cackles from Molly Malone's, clams from Connemara, and prawns in Dublin Bay. It would be an exciting moment to experience this time of the year.
9. Colcannon and champ
By the time that Ireland was introduced to the new world during the 16th century, Irish has changed its diet to potatoes. Suddenly, there were plenty of cheap food sources in the country but later on, the situation has also decimated as quick as it boomed when potato harvest was not enough for the entire population.
Today, potato remains the staple food for every Irish family. Colcannon is a classic recipe made from mashed potato, cream or butter, kale or cabbage, spring onions and other secret ingredients that creates the soothing taste. Champ is also a traditional delicacy produced from ingredients similar to Colcannon.
8. Black and White Pudding
Ireland is known for its delightful pudding made from blood and fat mixed with barley, pork meat, oatmeal, and suet in one flavoured sausage.
On the other hand, white pudding is a less common delicacy that only turned by Irish people into something special. It is less put with blood unlike the black pudding, which you will find in most restaurants in Ireland, served with salad, scallops, eggs, and soups.
7. Soda Bread
Every Irish family creates its own recipe of soda bread having them hand-written on a notepaper or wedged in several cookery books. Some of the recipes would have a sweet taste of honey and sugar while the others have some bits of dried fruits topped on the bread.
In some cases, others prefer to add oats, seeds, or bran for a complete healthy boost. The only ingredients that don't change are buttermilk to give a raised effect along with the bread soda or bicarbonate soda. In whatever way it is prepared, soda bread from Ireland will always be unique of its own.
6. Barmbrack
Those who love the taste of fruity tea will find Barmbrack worth the try. Most commonly, it is served in butter, which is best to indulge in the afternoon when the sun is setting. Some recipes would have raisins on it with a whiskey or black tea in the table.
5. Smoked salmon and Irish salmon
Salmon is a rare treat for Irish people but once they have an abundant catch, you can have them fresh from the menu. Usually, salmon are best from April to June.
They are served in plenty of options such as in white sauce and potatoes. Smoked salmon is definitely a must-try at the Barren Smokehouse or Connemara Smokehouse.
4. Boxty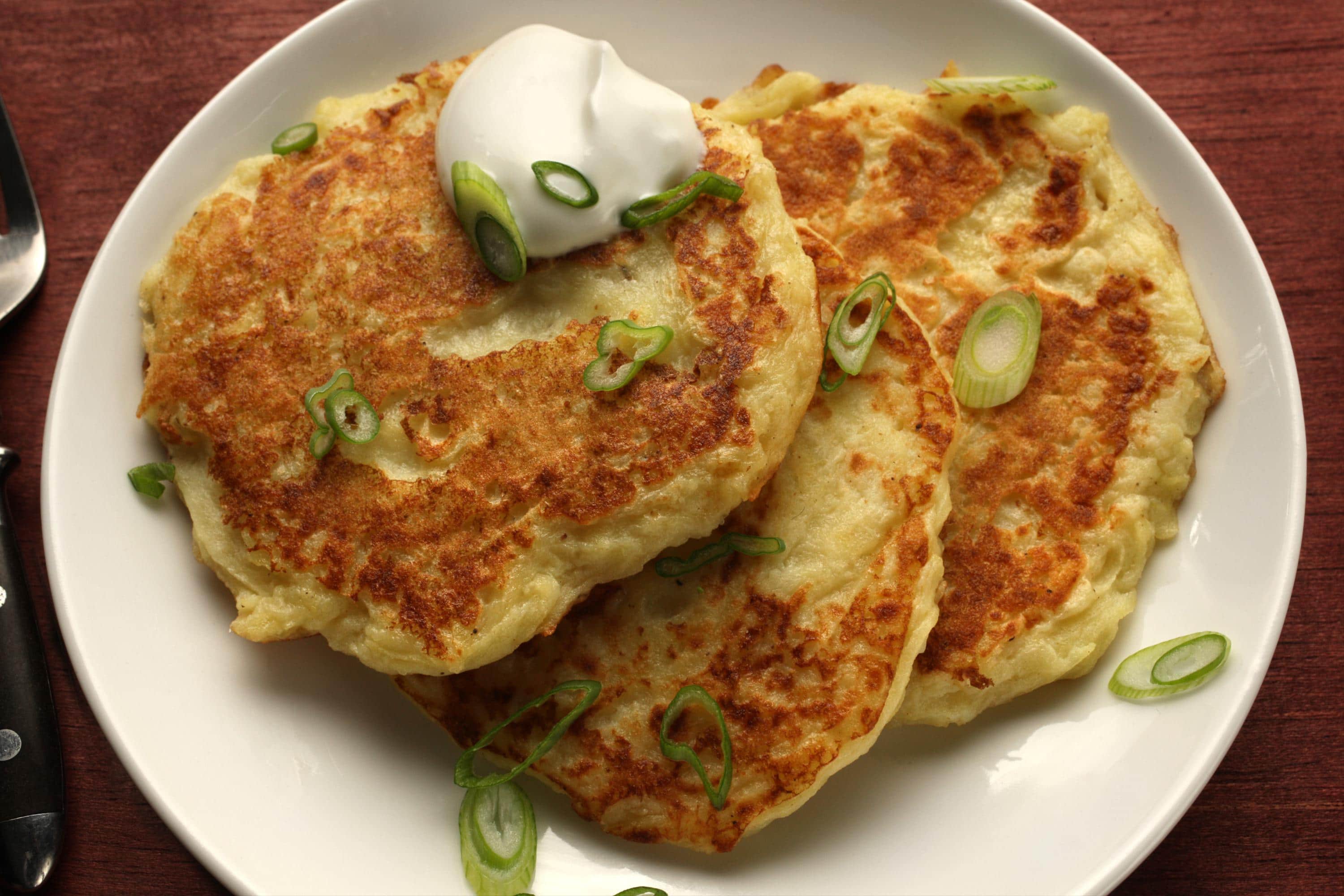 Are you familiar with potato pancake, potato bread and potato dumpling? Well, these are perfect pictures to describe boxty. Most people would say that the term boxty originated from an Irish phrase "ara´n bocht ti´" which means "poor-house bread". The recipe for boxty includes grated raw potato, mashed potato, salt, flour, butter and many more.
The mashed and grated potato is mixed with the salt and flour to form round dumplings. Afterwards, they are boiled then fried in the butter. You can also have it sliced in thin pieces and then baked in the oven. Overall, you will get the result of your effort by having a creamy and buttery taste of boxty dumplings.
3. Coddle
The name Coddle was originated from coddling or the slow cooking of ingredients. The slices of sausage are stewed in slow fire for hours along with other ingredients such as bacon, sliced onions and potatoes.
For the best taste, use a high-quality pork sausage and bacon, then serve Coddle with some soda bread.
2. The Ulster Fry
This is a typical Irish breakfast, but most common around Ulster. However, others would have the Ulster fry not for breakfast alone but all throughout the day. Usually, it is served with slices of soda or potato bread.
On other parts of Ireland particularly in the South, it is like a breakfast roll while in the north, Ulster fry consists of soda farl, bacon, eggs, and fried sausages. Mushrooms and fried onions are the common toppings upon request.
The Ulster Fry is arguably the best variation of the Irish breakfast and is definitely a popular choice for both locals and visitors in Ireland. Once you visit Ireland, you must not leave the place without even trying one of their delicacies. They are all worth the try because of their taste, oozing with Irish flavours that you will find only in Ireland.
1. Irish stew
This is probably Ireland's most famous dish. Traditionally, Irish stew is cooked in pots where all the ingredients such as meat, potatoes, onions, and other important elements are put and mixed aall together For the best taste, you have to cook the stew in low fire to give the tenderest taste of each of the ingredients.
As much as possible, you have to prevent the stew from getting too watery. You can add other ingredients, such as pearly barley, carrots and knob of roux. Nowadays, you are most likely to encounter Irish stew from lamb with herbs and added spices to get a richer taste of the flavour.