Looking to try traditional Irish foods? There's no better day than St Patrick's Day to try some of the best.
St Patrick's Day, also known around the world as St Paddy's Day, or even St Patty's Day in some places, believe it or not, is one of the most famous holidays in the world. No matter where you find yourself around the globe, you will always find an Irish pub, and that's no joke.
Irish culture has made a huge impact on the world and every year people gather to celebrate St Patrick and the banishing of the snakes, or maybe it's just an excuse to drink one or two 'Uisce Beatha' (Irish for 'whiskey') or a good ole pint of the 'black stuff' (Guinness).
You've more than likely tried many an Irish drink on St Patrick's Day, but can you say you've had a typically Irish dish to go with it? If not, then we have come up with some St Patrick's Day food options you need to try on the big day! Some of these may sound strange, but tradition doesn't lie, these are foods the locals salivate over.
10. Beef and Guinness pie – a hug in a pie
Irish food is comforting food and this is no exception. The beef and Guinness pie can be found in almost every pub and restaurant in Ireland because it is genuinely the nation's favourite, for good reason too!
9. Irish boxty – pancakes the Irish way
Boxty, which sounds like a made-up word, is nothing to joke about. Legend has it that its name comes from the Irish 'arán bocht tí' which means 'poor-house bread'.
8. Black pudding – looks can be deceiving
Also known as 'blood sausage', this meal can be compared to Haggis originating in Scotland. If you are turned off by the ingredients, you may consider trying white pudding, or even the widely available vegetarian version, which tastes uncannily similar.
7. Irish cream bundt cake – perfect with an Irish cuppa
For a cheeky bonus, why not add some Baileys into the mix to give it a more 'authentic' Irish flavour. You could even add in some chocolate if you prefer, but whatever you decide to do, this will be a winner on the big day, a perfect St Patrick's Day food.
6. Colcannon with kale – a nation's favourite
The Irish love their curly kale, that's for sure, whether it's with gravy or mixed with potato and ham in colcannon, you can't beat this wholesome, creamy side dish. It is perfect with any accompaniment, whether it be baked veggies, steak, or even some pork chops. Sure, if you like it that much, have it alone as a meal, we wouldn't blame you!
5. Corned beef – slowly does it
This way of cooking beef is very slow and enhances all the flavours. It involves salting the brisket part of the meat and slow cooking it to make it super tender and delectable.
4. Bacon and cabbage – a typical Irish dish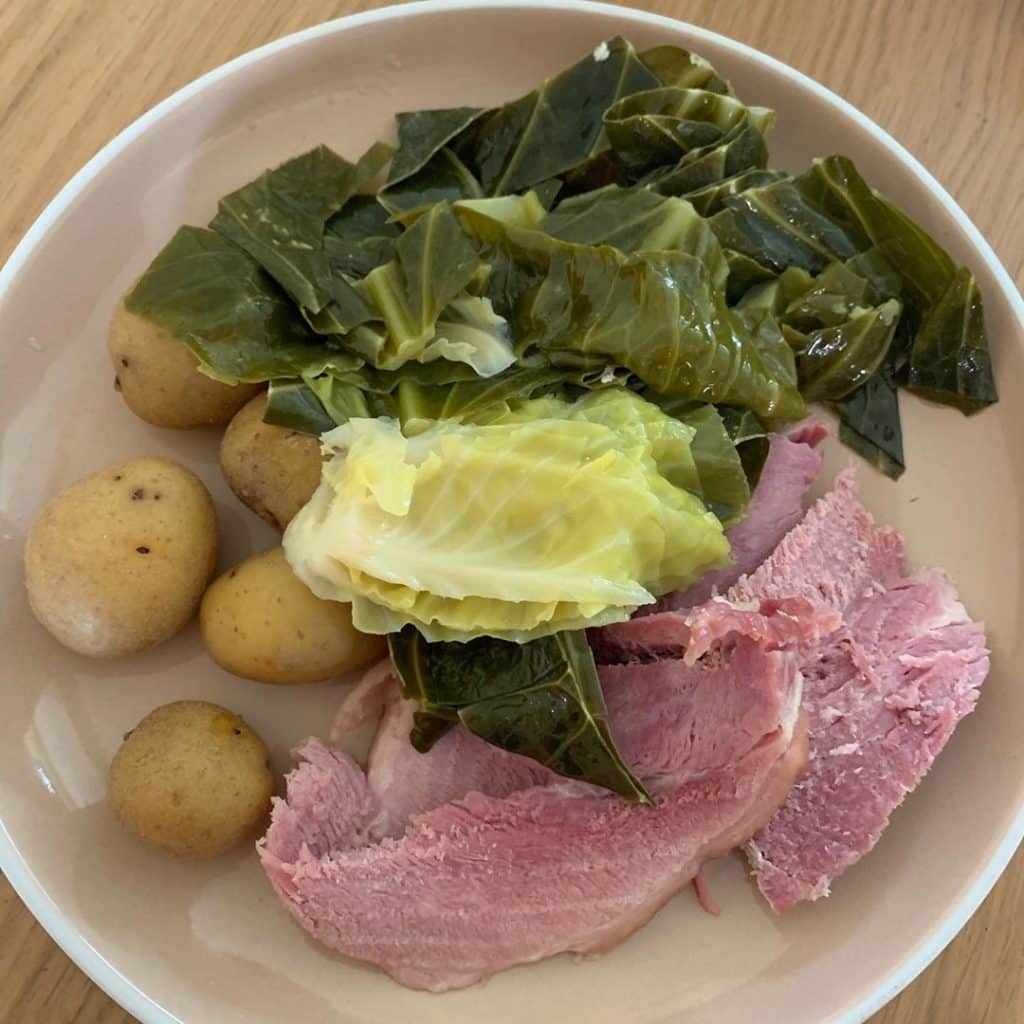 Bacon, also known around the world simply as ham, has been forever paired with its companion, cabbage, since forever. The two are a match made in heaven. Add some gravy to make it even more mouthwatering.
3. Dublin coddle – a Dubliner's favourite
Coddle may sound like a made-up word, much like boxty, but it's serious business in Ireland, especially in Dublin where it hails from. It's similar to stew but with a creamy broth, and with sausages rather than beef or lamb.
2. Irish shepherd's pie – the best shepherd's pie around
You've guessed it, the main ingredient here is lamb, an Irish favourite, used for its delicious flavour and succulent texture which makes it an excellent St Patrick's Day food. It can't be beaten!
1. Irish stew with lamb and Guinness – the heartiest of them all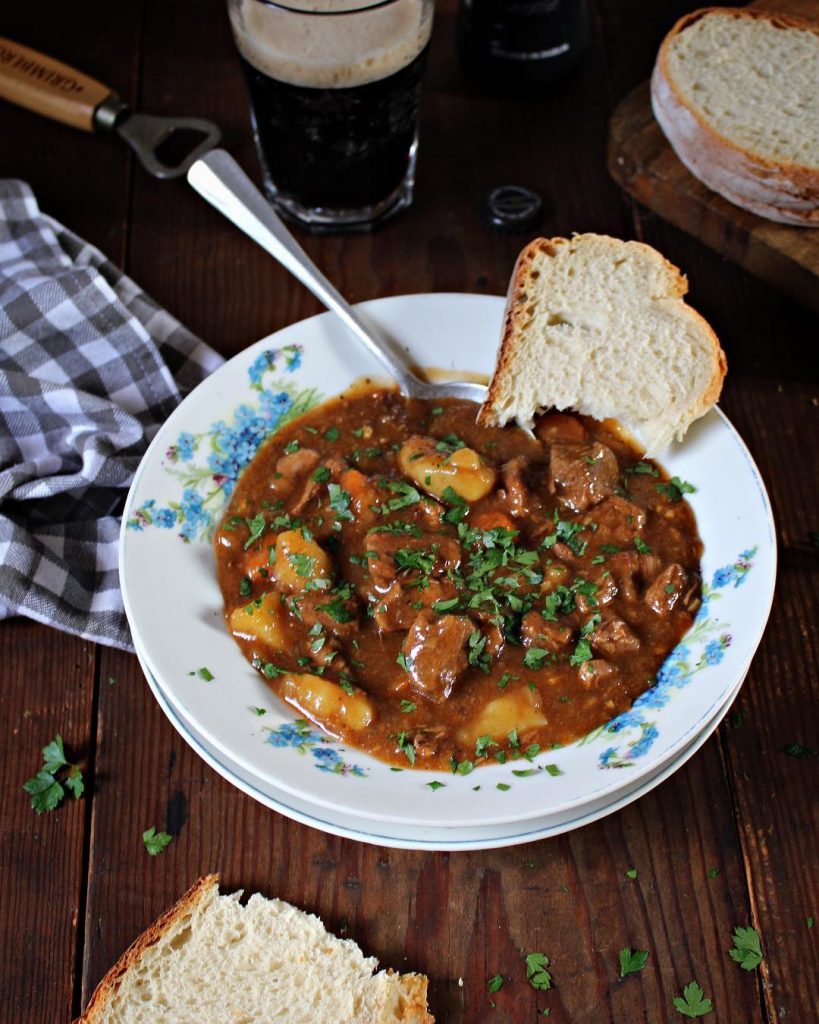 This is the one Irish meal you can probably say you've heard of, or maybe even tried. That's because it is such a popular dish and has been from day one for a reason. Truly delicious!
Now that we've left your mouth watering with the many options for St Patrick's Day food, why not get a head start for the big day and try out some of these recipes.
If you're lucky enough to be celebrating the big day in Ireland, you will be inundated with restaurant and pub options to have that hearty Irish meal you've patiently waited all year for, and believe us, you won't be disappointed! There's a reason these meals have been around for so long and are ingrained in every Irish person from the get-go.