Clonakilty—or "Clon," as locals fondly call it—is a charming seaside town in beautiful West Cork. Crowned "Best Town in Europe" in 2017, this historic Irish town unsurprisingly offers loads to see and do.
A lucky visitor to West Cork could easily spend a few days exploring Clonakilty and its surroundings, but if you're tight for time, worry not! Here's our guide on how to best spend 24 hours in Clonakilty.
Morning
Breakfast at the Fig & Olive Cafe
Start your day off in the best way with a hearty breakfast at the Fig & Olive in the centre of town. Whether you're just in the mood for coffee and homemade cake, or ready to take on a full Irish breakfast, Fig & Olive has something for every appetite.
What's more, they accommodate a variety of dietary requirements, so if you're vegan or gluten-free, just ask. There will definitely be tasty options available to suit your needs!
Address: Scartagh, Clonakilty, Co. Cork
A tour of West Cork Model Railway Village
Have you ever wondered what it would feel like to be a giant? Well, in Clonakilty you can find out, with a trip to West Cork Model Railway Village.
A fantastic morning out for all the family, this tour allows visitors to take a step back in time to see what West Cork was like in the 1940s when the old railway line passed through Clonakilty on its route from Cork City.
Stroll through the model village, which has tiny replicas of streets and buildings exactly as they were in the last century. And if you're starting to feel dizzy from towering over the town, finish up with a trip on a full-size road train through the actual, modern-day streets of Clon.
Address: Inchydoney Road, Youghals, Clonakilty, Co. Cork
Afternoon
Lunch at Scannells Bar
All that travelling down memory lane is sure to have built up an appetite, so head over to Scannells Bar for a spot of lunch.
This gastropub specialises in lunchtime fare and has a spacious beer garden for al fresco dining on a sunny summer's day. The menu is tweaked daily, but you can be sure to expect mouth-wateringly fresh food. Oh, and don't forget to treat yourself to a homemade dessert. Yum!
Address: 5 Connolly Street, Maulnaskehy, Clonakilty, Co. Cork
A spot of history at the Michael Collins House
History buffs will know that Michael Collins was a significant figure in the early 20th-century struggle for Irish independence. The "Big Fella," as he was called, was born in a small cottage near Clonakilty in 1890, and his legacy lives on through the Michael Collins House in the town.
Visitors to the museum can learn all about Collins' fascinating life as well as the broader story of Irish independence. Guided tours, interactive exhibitions, and audiovisual displays bring history to life and ensure a fun and educational afternoon out for all the family.
Address: 7 Emmet Square, Maulnaskehy, Clonakilty, Co. Cork
A paddle at Inchydoney Strand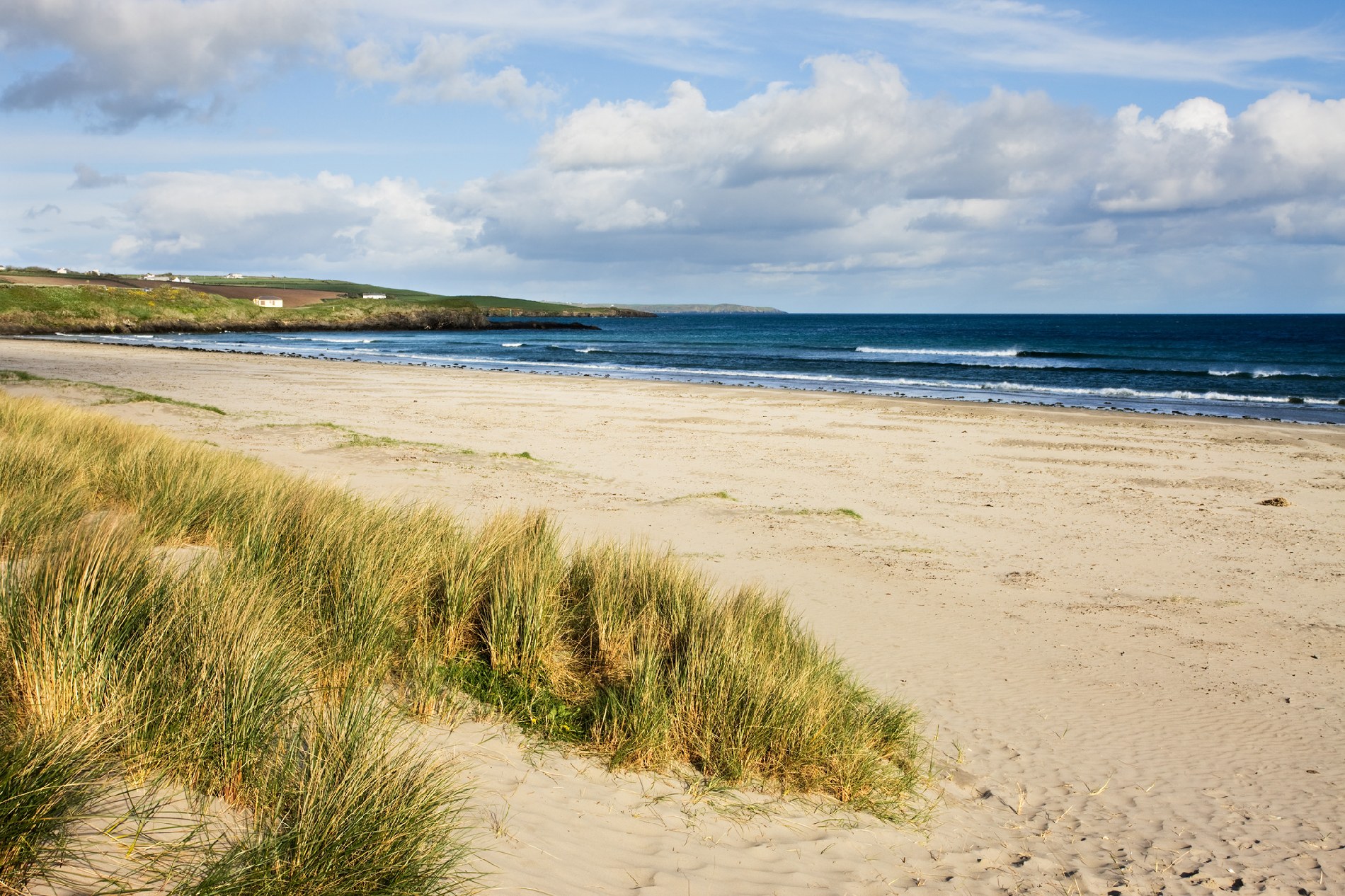 If you're in town on a beautiful summer day, taking the short drive down the coast to Inchydoney Strand is an absolute must when you have 24 hours in Clonakilty. One of Cork's—and indeed Ireland's—most spectacular beaches, Inchydoney is the perfect place for a family trip to the seaside.
Bring your bucket and spade to build castles on the dunes, and if you're more adventurous, it's an excellent surfing spot for chasing gnarly Atlantic waves.
Address: Inchydoney Beach, Inchydoney, Co. Cork
Evening
Dinner at An Súgán
Clonakilty is awash with high-quality restaurants selling delicious local produce, but you can't go wrong with a visit to An Súgán for dinner.
This cosy bar and restaurant has a varied menu full of local ingredients like the world-famous Clonakilty Black Pudding and tasty semi-soft Gubbeen cheese (try it deep-fried with a port and Cumberland sauce—you can thank us later!)
And seeing as you've just spent an afternoon by the sea, it would be remiss not to sample some of West Cork's finest seafood. We highly recommend the locally-sourced lobster!
Address: 41 Wolfe Tone Street, Scartagh, Clonakilty, Co. Cork
Drinks and entertainment at De Barra's Folk Club
De Barra's is famous in Clon and beyond for its nightly live traditional Irish and folk music. An institution in West Cork for over 30 years, the club is popular with locals and visitors alike.
Drop in to admire the eclectic décor, with musical memorabilia adorning the walls; enjoy whatever live entertainment the evening has to offer; and of course, treat yourself to a pint of Guinness to top off an action-packed and memorable 24 hours in Clonakilty—the jewel of West Cork!
Address: 55 Pearse Street, Scartagh, Clonakilty, Co. Cork