Ireland's adventure capital has something for everyone, and here are our top picks for the ten best things to do in Killarney.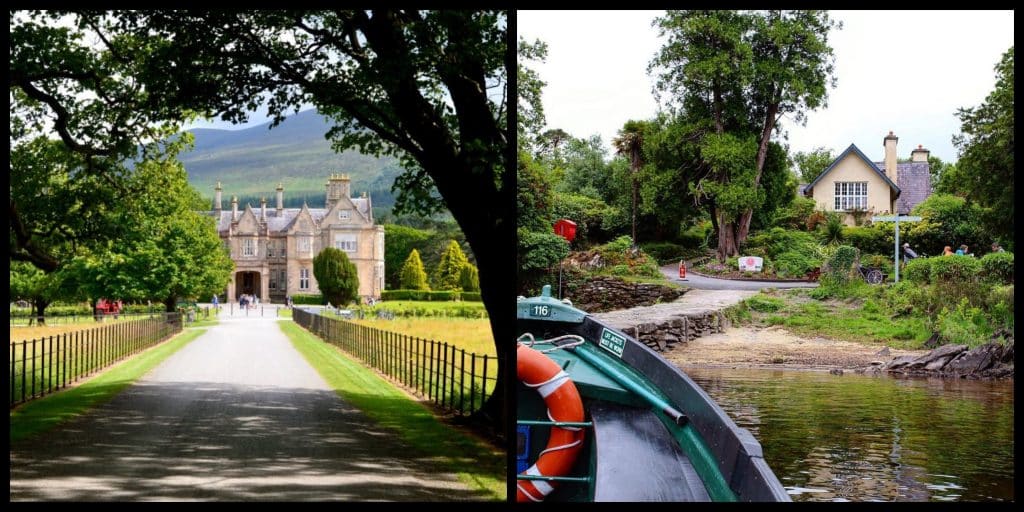 Anyone who has visited Ireland has most likely visited Killarney, and anyone planning to visit Ireland most definitely has Killarney on their list. Why you ask? Well, this award-winning town has so much to offer, from adventure activities to incredible natural beauty, to culinary experiences and beyond.
Wondering what to do in Killarney? We recommend you don't rush your trip here. We took on the challenge to narrow down everything Killarney has to offer, so here are the ten best things to do in Killarney.
10. The Shire Bar and Café – dine or drink, hobbit-style
Fans of The Lord of the Rings will enjoy this quirky establishment, designed like the Shire itself. Try a 'Shire shot', eat some tasty grub, or enjoy some live music in the evening. If you don't want to leave, they even offer accommodation here, so you never have to.
Address: Michael Collins Place, Killarney, Co. Kerry
9. Killarney Brewing Co. – stop for a pint and a bite
The Killarney Brewing Co. is another of the best things to do around Killarney. You've got to stop at this spot for a pint of their locally brewed craft beer (or two), and their delicious wood-fired pizza. It's the only one of its kind in the area, and you find many locals and visitors there, creating a lovely casual and cosy vibe.
Address: Muckross Rd, Dromhale, Killarney, Co. Kerry, V93 RC95
8. Ross Castle – on the shores of Lough Leane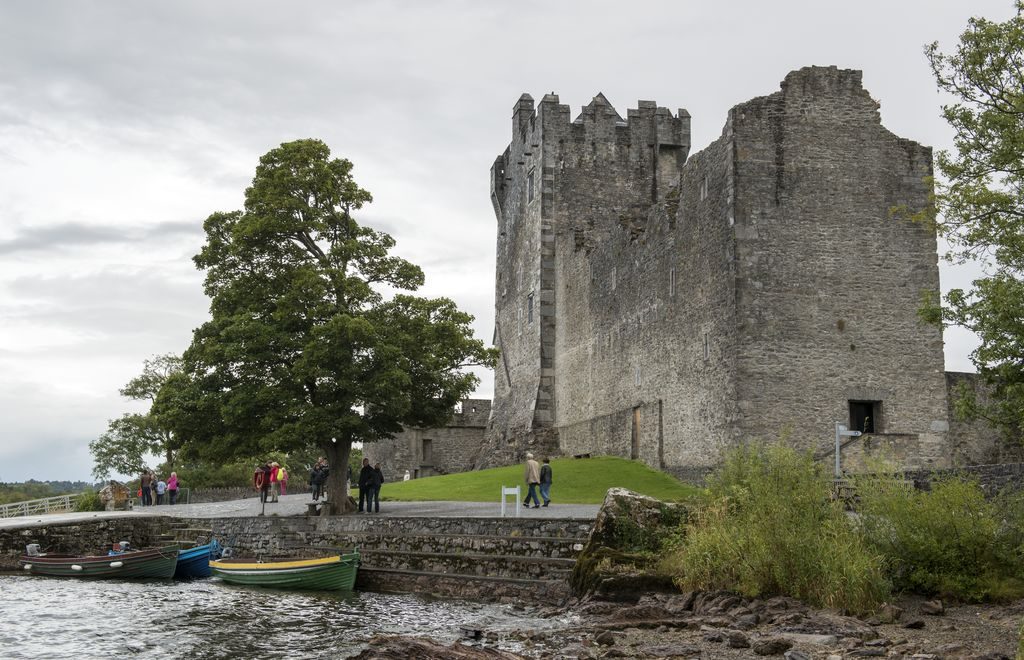 This 15th-century castle experiences a high volume of visitors in the summer months. It's set right on the shores of the lake, so after you've taken a tour of the castle, head down to explore the grounds.
7. Experience Moll's Gap – Instagram-worthy
It's one of the most beautiful drives in Ireland, so it's worth a visit for sure. Many opt to cycle or walk the route, but you can take a car too, the choice is yours. Truly one of the top things to do around Killarney!
6. Dinis Cottage – overlooking Middle Lake
This old woodcutter lodge and hunter's lodge dates back to the 17th century and was built by the Herbert's, who once owned the land before it became Killarney National Park. It overlooks the Middle Lake of the park and has superb views. We recommend walking or cycling around the area to take it all in.
5. Visit Killarney National Park – a world-famous park
It's hard to believe over a million people visit this national park each year, but it's true. The park offers many walking and hiking trails as well as bikes for hire in Killarney town and the option of boat trips, to gain another perspective of the park. It's a magical place with a lot to see.
4. Gap of Dunloe – brace yourself for one of the top things to do around Killarney
This narrow mountain pass has stunning views and was actually carved by glacial ice. If you plan to drive here, brace yourself indeed. The road is a stereotypical windy, Irish country road, being steep and twisty in many parts so you may prefer to take a jaunting car, or walk to the top.
3. Courtney's Bar – craic agus ceoil
Drop into this very traditional Irish pub in Killarney for some very traditional Irish music, or trad sessions, as locals know them, and order yourself a pint of the 'black stuff'. This is a real Irish experience, and a must-do in Killarney.
Address: 24 Plunkett St, Killarney, Co. Kerry, V93 RR04
2. Muckross House and traditional farms – a special day out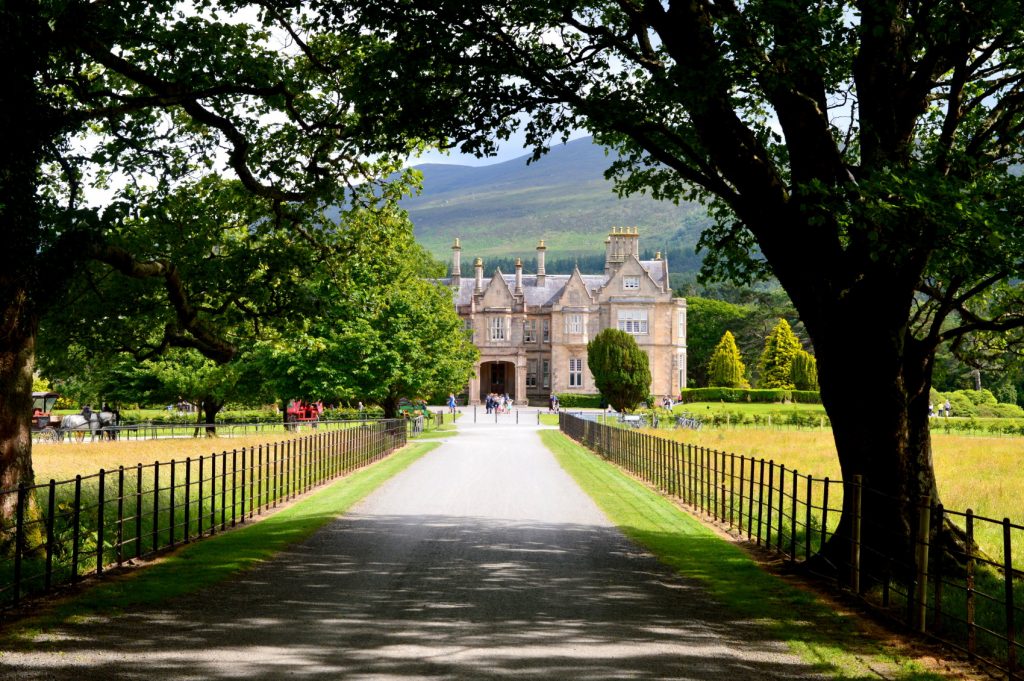 Wondering what to do in Killarney? The tour here is brilliant and will give you a real insight into the history of the house. Afterwards, you can explore the lake and the many walking paths around the area. It's a perfect day out for families, and the traditional farms are a must-see making it one of the best things to do in Killarney.
1. Drive the Ring of Kerry – one of the best things to do in Killarney
Driving is the best way to experience this oh-so-famous part of the region, one of the main reasons for the herds of visitors every year. And it's no surprise why! Stop off at your own leisure to discover the rugged coastline, spot some wildlife, have a picnic, or photograph the many mountains and valleys in the area. It's an absolute must-do for any trip to Killarney.
Not only does Killarney have numerous things to do in the town itself, from shopping for handcrafted knitwear, to trying out locally made beers, it is also the ideal gateway to many other activities, including one of our favourites – climbing Mount Carantoohill a.k.a. Ireland's highest mountain. Wherever your interests lie, we can guarantee that Killarney has it all.
If you're looking for something a little different, why not explore Killarney on horse and carriage?