The little Cork town is iconic with its colourful shop fronts, local culture, and rich heritage. If you happen to be planning a trip, here are the best things to do in Kinsale, County Cork.
Located in County Cork, Kinsale is a humble and homely fishing village and historic town. With a military-base-background, its history highlights a tapestry of events which span generations.
Today, it remains vibrant and popular with locals as well as vacationers, who pour into the region in the warmer months.
If you've been looking for the best things to do in Kinsale, your search is over. These top places to see and town highlights are sure to make your trip one to remember!
IB4UD's top tips for visiting Kinsale:
The beautiful town of Kinsale is a popular destination in Ireland. Make sure to book accommodation in advance.
Always be prepared for the unpredictable and changeable Irish weather.
Renting a car will allow you to get the most out of your stay in Kinsale.
Ensure that you have a hard copy of any maps or that you download them to your phone. Phone signal can be weak, especially in rural areas.
10. Kinsale Pottery and Arts Centre – for a rainy day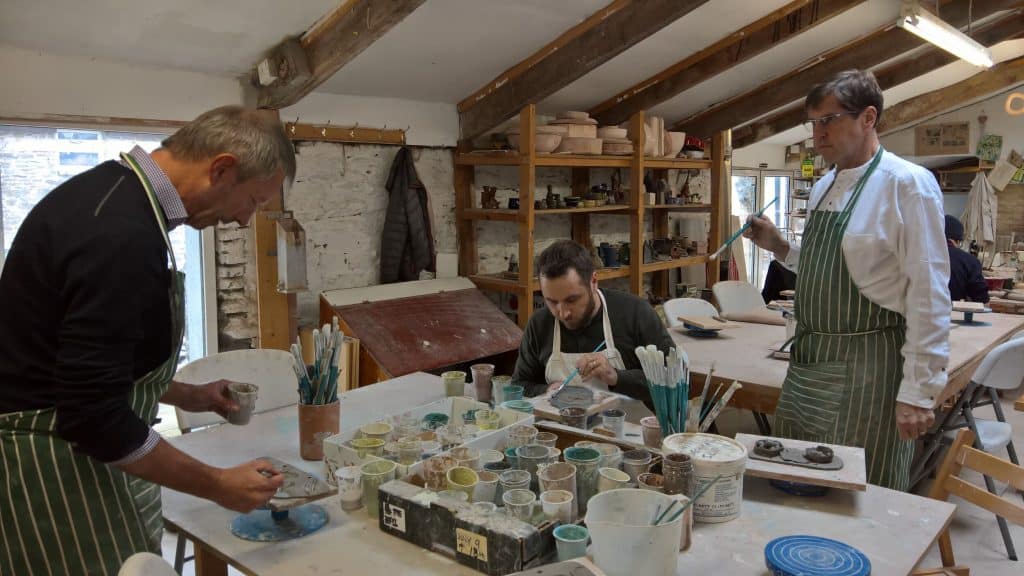 The Kinsale Pottery and Arts Centre makes for a great place to spend the day – especially when the rain starts to fall.
Catering to both adults and children, the centre offers classes in pottery, ceramics, and stained glass.
Address: Olcote, Ballinacurra, Kinsale, Co. Cork, Ireland
9. Don & Barry's Historic Stroll – for some local insight
If you're looking for some authentic local insight and highlights, Don & Barry's Historic Stroll is just the ticket – and it is one of the best things to do in Kinsale.
Don and Barry are not only two local lads with the gift of the gab, but also historians who can shed some light on local history and heritage.
Address: Tourist Office, Pier Rd., Kinsale, Co. Cork, Ireland
8. Bastion – for a Michelin-dining experience
Bastion is the longstanding Michelin-starred and highly-esteemed Kinsale dining experience.
Fine dining with no expense spared, this establishment has been accredited by everyone from the New York Times to The Irish Times.
RELATED READ: Our list of Ireland's Michelin star restaurants.
Address: Junction of Market St & Main St, Kinsale, Cork, Ireland
7. Charles Fort – for history and heritage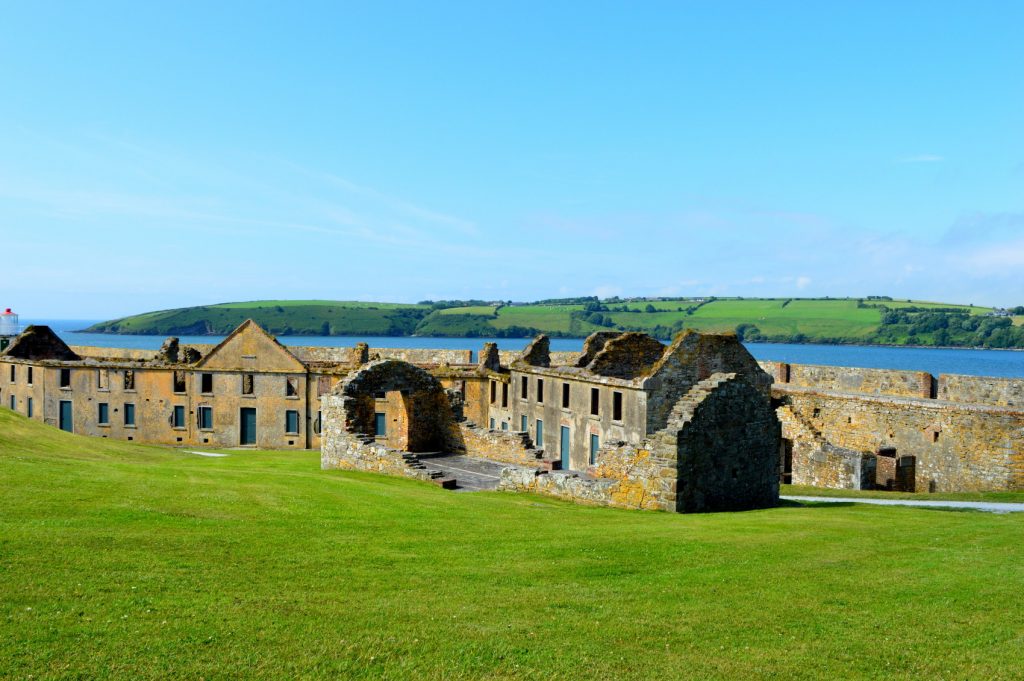 No trip would be complete without visiting Charles Fort. This top-historical attraction is undoubtedly a highlight of Kinsale, with such a dynamic past.
On conception, the site was a primitive stronghold, before being transformed into a modern military base. The site has played a crucial role in many Irish wars and times of unrest.
Address: Summercove, Kinsale, Co. Cork, Ireland
6. Fishy Fishy – for the finest catch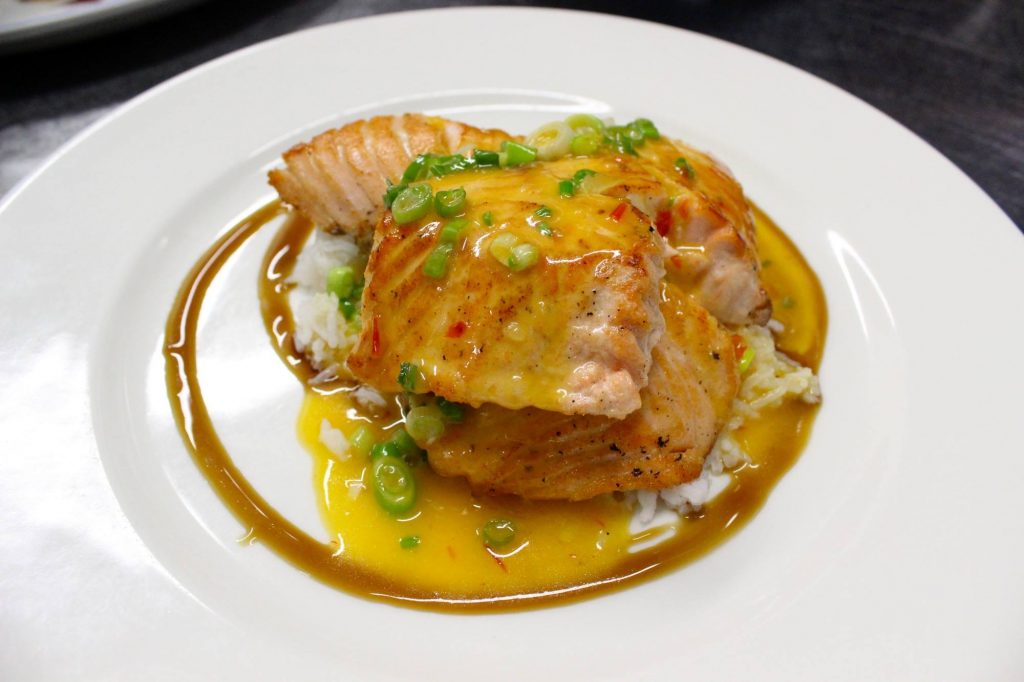 This upscale fish shop is simple and to the point. Serving up only the highest-quality catch in an unpretentious eatery is what this family-friendly restaurant is all about.
Having made a name for itself as one of the best seafood restaurants on the Emerald Isle, no trip would be complete without it.
Address: Crowleys Quay, Kinsale Co, Co. IE, Ireland
5. Old Head of Kinsale Loop – for a scenic walk
If you're looking to stretch your legs and wondering what to do in Kinsale, we've got just the thing!
The Old Head of Kinsale Loop walk is a circular track tracing the peninsula which juts out into the wild Atlantic Ocean. Six kilometres (3.7 miles) in total, this easy grade track is suitable for most. 
Location: County Cork, Ireland
4. Kinsale Beach – for a seaside splash
If the sun is high and the temperature balmy, no better place to spend the day than Kinsale Beach.
Perfect for a summer splash, seaside stroll, or some watersports, Kinsale Beach is the ideal place to spend the day when the weather decides to play ball.
READ MORE: The IB4UD guide to the beaches in Kinsale.
Province: Munster
3. Explore the town – for a bit of everything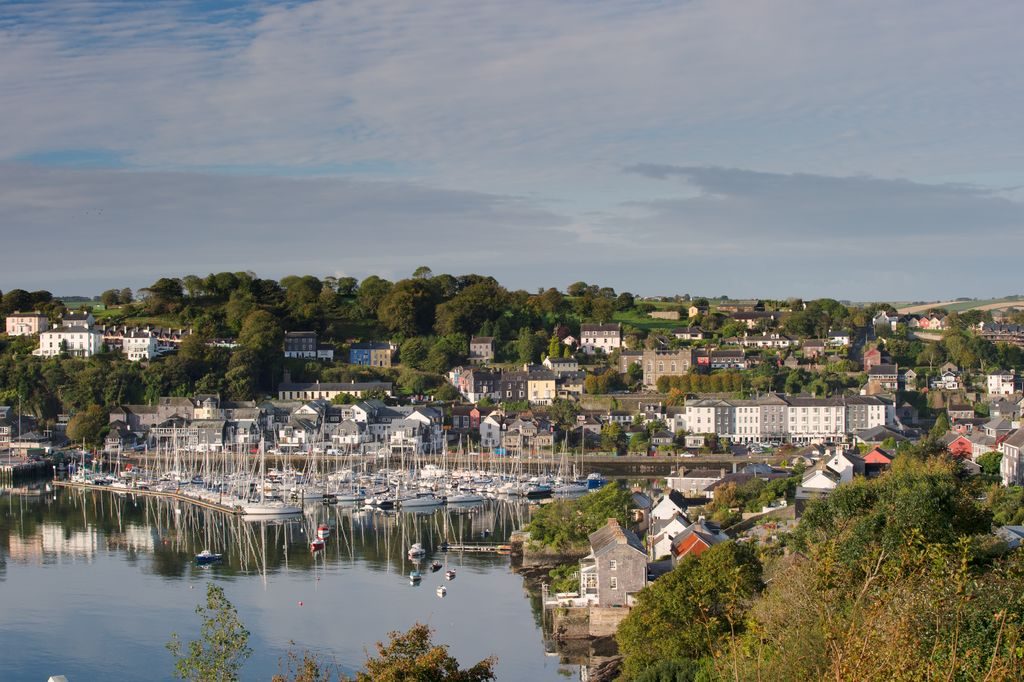 One of the top highlights is taking to the town by foot.
With endless shops that pepper the promenades and winding streets, you're bound to fall in love with the town's humble energy and the vibrant local community.
MUST READ: Our in-depth guide to the town of Kinsale.
Province: Munster
2. Kinsale Food Tours – for food fanatics
Recommended by all of the most respected travel websites across the globe – including Ireland Before You Die – no trip to the locale would be complete without experiencing the Kinsale Food Tours.
There are a variety of tours, including the classic food tour, foraging tour, and combined food and drink tours. They generally last between two to three hours.
Address: Tourist Office, Pier Rd, Kinsale, Co. Cork, P17 C973, Ireland
1. Pub Crawl – to laugh with the locals
A pub crawl is a great way to explore the land and laugh alongside the locals. It's a great way to visit the traditional pubs – some which are the top places to see and things to do in Cork.
There are many top-class pubs and bars, but some of the places to see include The Armada Bar and Kitty Ó Sé's Bar and Restaurant.
Address: 1 Pearse St, Sleveen, Kinsale, Co. Cork, Ireland
Your questions answered about the best things to do in Kinsale
If you still have questions, then read on! We've answered some of our readers' most frequently asked questions, as well as those that often appear in online searches about Kinsale.
Why is Kinsale famous?
In recent years, Kinsale has garnered a reputation as the gourmet capital of Ireland thanks to its high number of fantastic restaurants. It is also famous for its quaint, colourful buildings that make it one of the most picturesque villages in Ireland.
How long is it from Cork to Kinsale?
There is about 25 km (15.5 mi) between Cork and Kinsale. The drive will take about 25 minutes.
What is the closest airport to Kinsale?
Cork Airport is just 20 km (12.4 mi) from Kinsale.