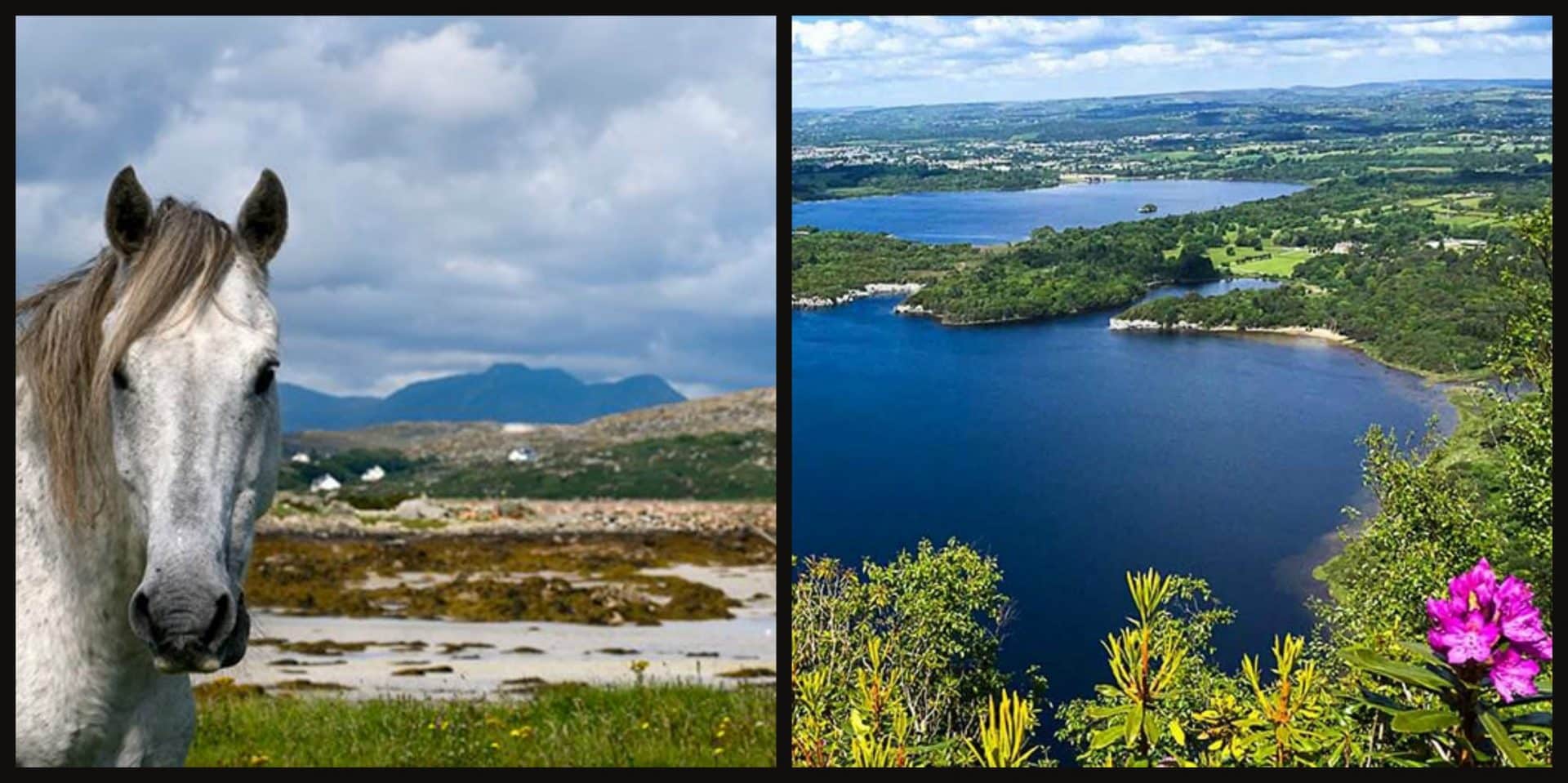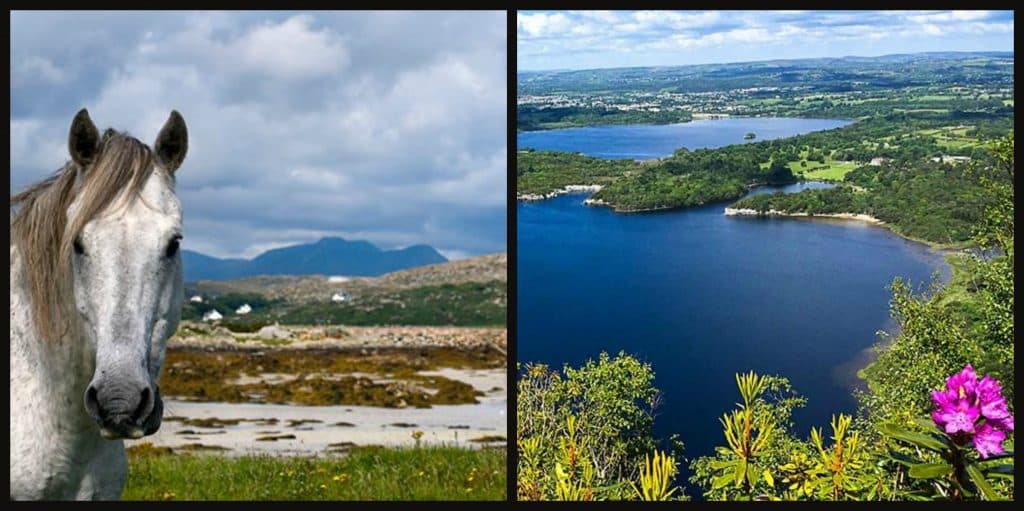 Wildlife is treasured all over Ireland, with six national parks designated as areas of protection. We are a country of immense beauty and natural landscapes, while the somewhat unpredictable climate lends itself well to many unique plants and flowers.
Our national parks are places of unspoiled ecosystems protected by law and open to the public for educational, cultural, and controlled recreational use only. They are designated areas of safety for flora and fauna, making them very special places of interest to anyone visiting the Emerald Isle.
Here are some of the best features of the six national parks of Ireland.
6. The Wicklow Mountains – Glendalough Valley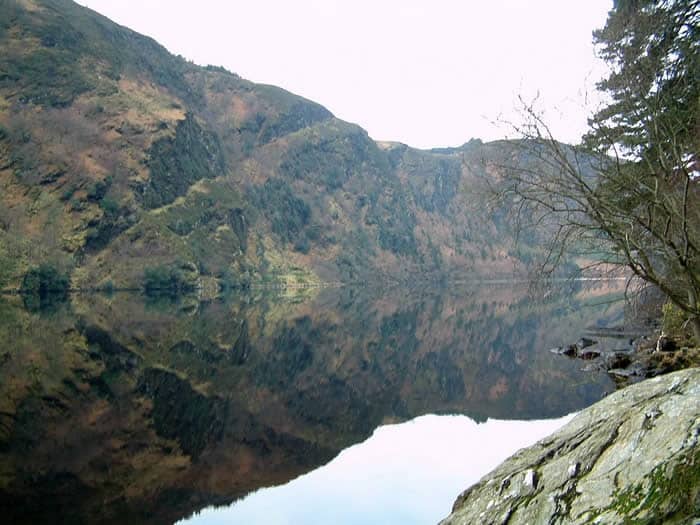 The Wicklow mountains national park is probably most famous for the monastic ruins at Glendalough. The remains of a round tower and several churches are evidence of an early Christian settlement in the valley and are free to explore.
The surrounding woodland offers a range of walking trails for both novice and advanced hikers. For the ultimate pilgrimage, the Wicklow Way is a 5-10 day stretch that crosses the valley to St. Kevin's Way and finishes at Glendalough via the Wicklow Gap.
Address: Wicklow Mountains National Park, Kilafin, Laragh, Co. Wicklow A98 K286
5. Glenveagh – home to the golden eagle
One of Ireland's national parks in the heart of the Derryveagh Mountains in Co. Donegal, Glenveagh is a magical place. A 19th-century castle sits in the middle of the park and is surrounded by plush green woodland and crystal clear lake.
The park is a recognised Special Protection Area for the golden eagle as well as home to a range of intriguing wildlife and plants. Tours of the castle should be booked in advance and it is advisable to bring cash as payment for your visit.
Address: Glenveagh National Park, Church Hill, Letterkenny, Co. Donegal
4. The Burren – Ireland's smallest national park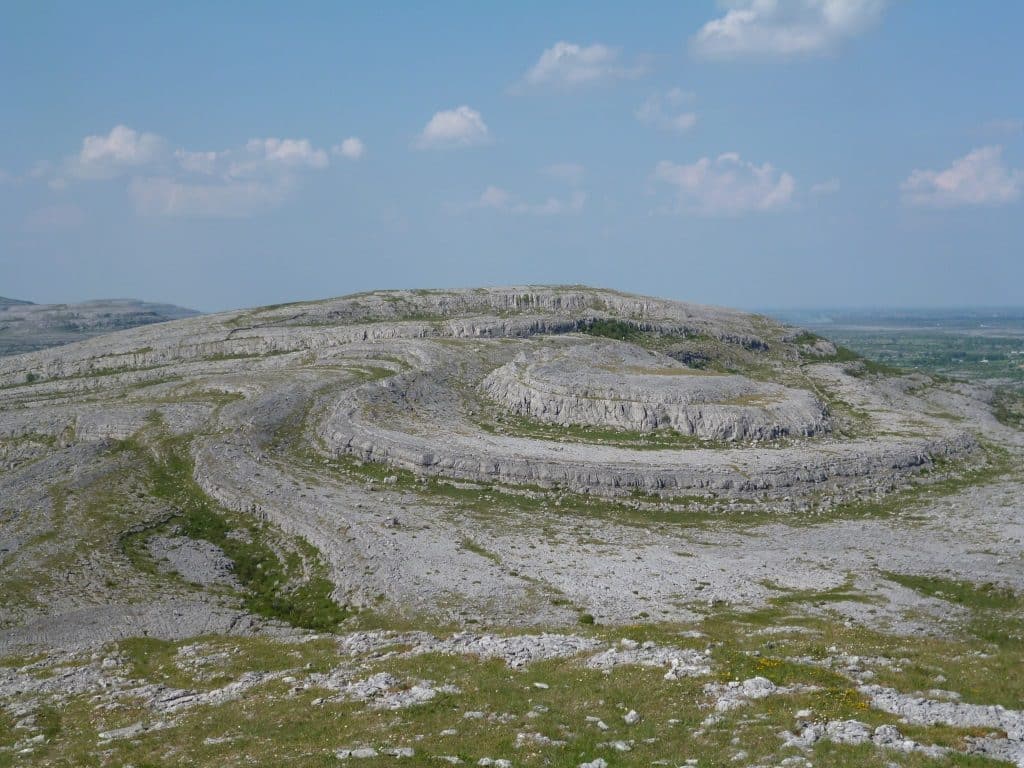 The smallest of Ireland's national parks is around 1500 hectares and sits in the southeast corner of The Burren in Co. Clare. The lunar-like limestone landscape is so uniquely vast and appears, at first glance, to be home to neither plant nor animal.
A (free) guided tour of its national park, however, will reveal otherwise. The Burren is home to a plethora of flora and fauna. Flower species rarely found elsewhere appear to thrive in the landscape while more than ninety different species of bird have been recorded to spend their summer there.
Address: Clare Heritage Centre, Corofin, Co. Clare
3. Wild Nephin Ballycroy – Ireland's newest national park
Ballycroy in County Mayo is home to the largest stretch of bogland in Europe. It was established as Ireland's sixth 'National Park' in 1998 and is home to many unique plants and heath.
Wild geese, otters and red grouse are protected within the park grounds and there are stunning wilderness walks to enjoy with family and friends. The Nephin Beg mountain range makes a stunning backdrop to the park while the Owenduff bog is among the few remaining peatland systems in Ireland.
Address: Ballycroy, Co. Mayo
2. Connemara – the perfect pony terrain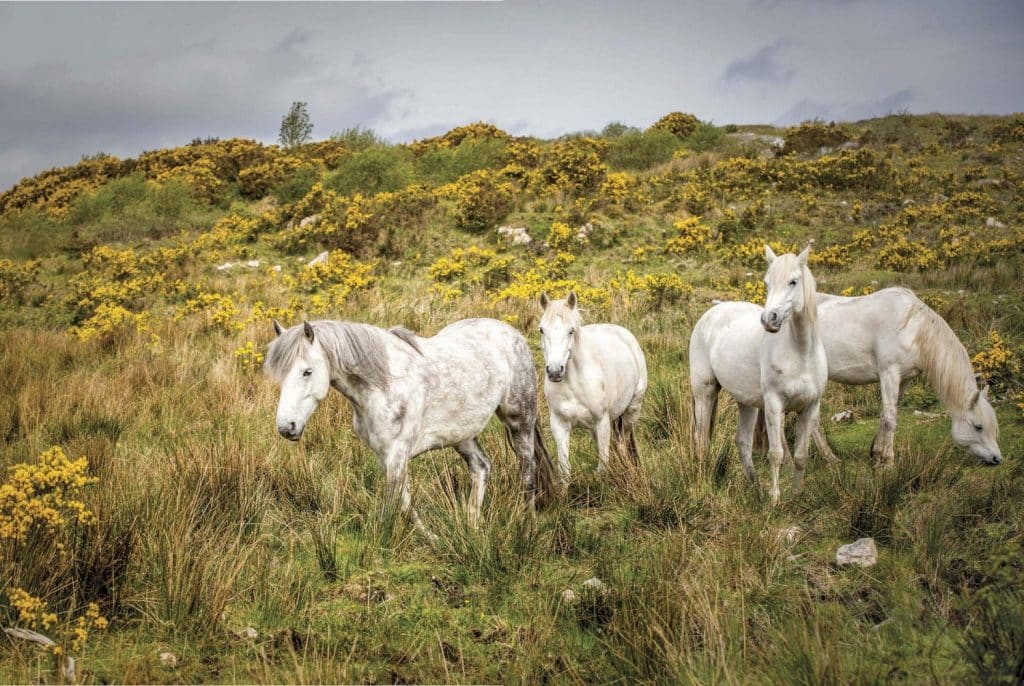 If 7000 acres of unspoiled green fields, forest, bogs and mountains is your idea of heaven then the Connemara National Park is where you need to be. And to only add to the beauty of this very special part of the west of Ireland you might spot a Connemara pony on your travels.
Connemara is a region of Galway that lives and breaths Irish culture. It has the largest Gaeltacht (Irish speaking) area in Connacht and some of the most breath-taking scenery in the country.
A herd of Connemara ponies reside in the national park and are very special. They are truly unique ponies that mirror the tough rugged landscape along with the soft gentle nature of the breed.
Address: Connemara National Park, Letterfrack, Co. Galway
1. Killarney National Park – Ireland's original national park
When Muckross Estate was donated to the Irish Free State in 1932, Killarney National Park was born. It was the first of its kind in Ireland and has been treasured ever since.
Located just outside Killarney town and possibly one of the most popular national parks of Ireland, it is awash with activities, stunning landscapes, wildlife, famous lakes and historical buildings. It is worth taking at least one full day to appreciate everything. Bikes can be hired as well as kayaks to discover the lakes.
Hiking or walking is also super ways to explore Killarney National Park with the McGillycuddy Reeks, Ireland's highest mountain range, as a backdrop. Simply pack a picnic and hope the rain stays off.
Address: Killarney National Park, Muckross, Killarney