The Ring of Kerry is a 111-mile stretch of stunning coastal views and pockets of mystical land around the Inveragh Peninsula. Check out our highlights.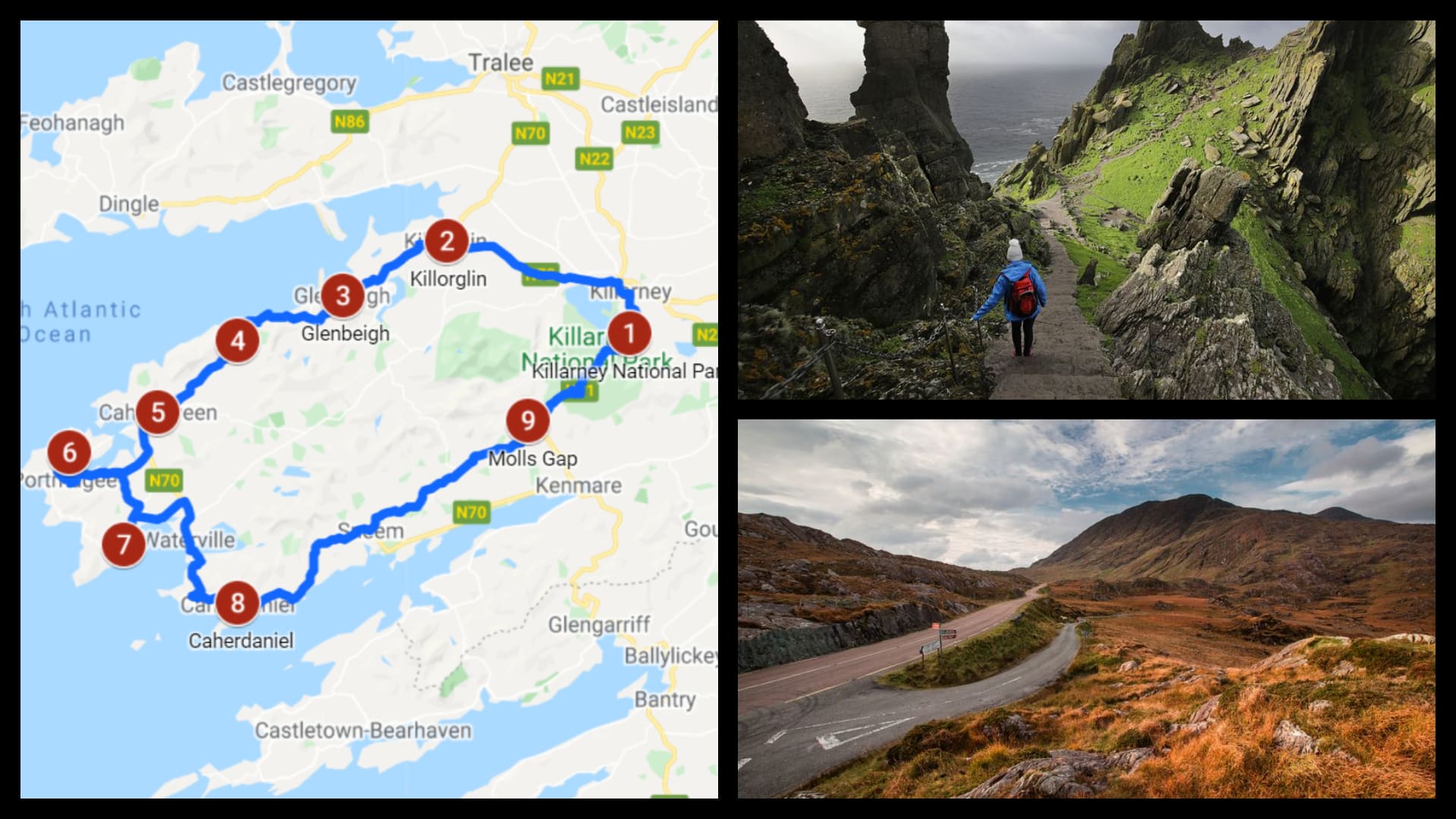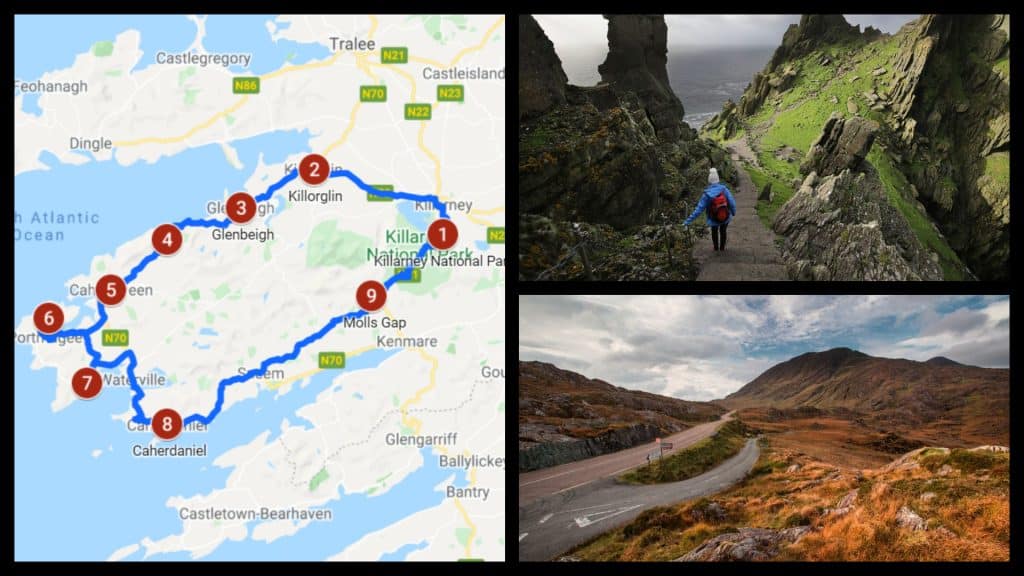 Nothing beats a good road trip and the Ring of Kerry is up there with the best of them!
A boot full of snacks, your best buddy beside you, and an excellent soundtrack is all you need for your next adventure. And where best to explore than the wonderful, Kingdom of Kerry? A county so beautiful, even the cows are rare.
For a road trip with a difference, the Ring of Kerry is a stretch of stunning coastal views and pockets of mystical land.
It is a 111-mile drive around the Inveragh Peninsula. Although it can be done in a few hours, it is advisable to take your time and stop along the way to make the most of this beautiful part of the world. Why not do some of it by bike, as it is one of the most scenic cycle routes in Kerry.
From gorgeous parks to pretty towns, there are lots of places to visit on the Ring of Kerry. Here are 12 things we think you should definitely take time to see when on the Ring of Kerry, Ireland
Just be sure to drive it clockwise to avoid getting stuck behind the tour buses taking the opposite route along the Ring of Kerry drive.
IB4UD's top facts about the Ring of Kerry
The Ring of Kerry is renowned for its breathtaking natural beauty, featuring stunning landscapes, rugged coastlines, mountains, and picturesque villages like Kenmare.
The region has a rich history dating back thousands of years, with evidence of ancient settlements and archaeological sites built in the Bronze Age found along the route.
The Ring of Kerry is close to one of the most famous filming locations in Ireland, the Skellig Islands. The Skelligs are a UNESCO World Heritage Site and served as the filming location for scenes in the Star Wars movies.
Every year, thousands of cyclists participate in the Ring of Kerry Charity Cycle, raising funds for various charitable organizations.
The Ring of Kerry is home to diverse wildlife, including the red deer, which is the only deer species native to Ireland.
12. Killarney National Park – look out for wild deer
Talk about starting on a high! One of the Ring of Kerry highlights begins in Killarney National Park and what a way to start. It takes you through some of the most breath-taking scenery in the country and will leave you with no doubt you have the chosen the best road for your trip.
There are lots of ways to explore the park in all its glory. From fantastic walks, most of which are nice and flat, to kayaking, or canoeing against an incredible backdrop.
It is a haven to flora and fauna and home to the famous Lakes of Killarney, so bring a camera and make some memories to treasure along this section of the Ring of Kerry drive.
11. Muckross Estate – pay a visit to this majestic manor
Killarney National Park was created in Ireland after Muckross Estate was donated to the Irish Free State in 1932. It was the first national park on the Emerald Isle and Muckross House, built in 1843, was eventually opened to the public in the early 1960s.
Sitting on 1,300 acres of splendid land, it is a building steeped in history and natural beauty and well worth a visit. Access to the house is by guided tour only, and the walled gardens and traditional farms are like stepping back in time.
READ ALSO: The 10 best things to do in Killarney, Ireland
10. Ladies View – an incredible feast for the senses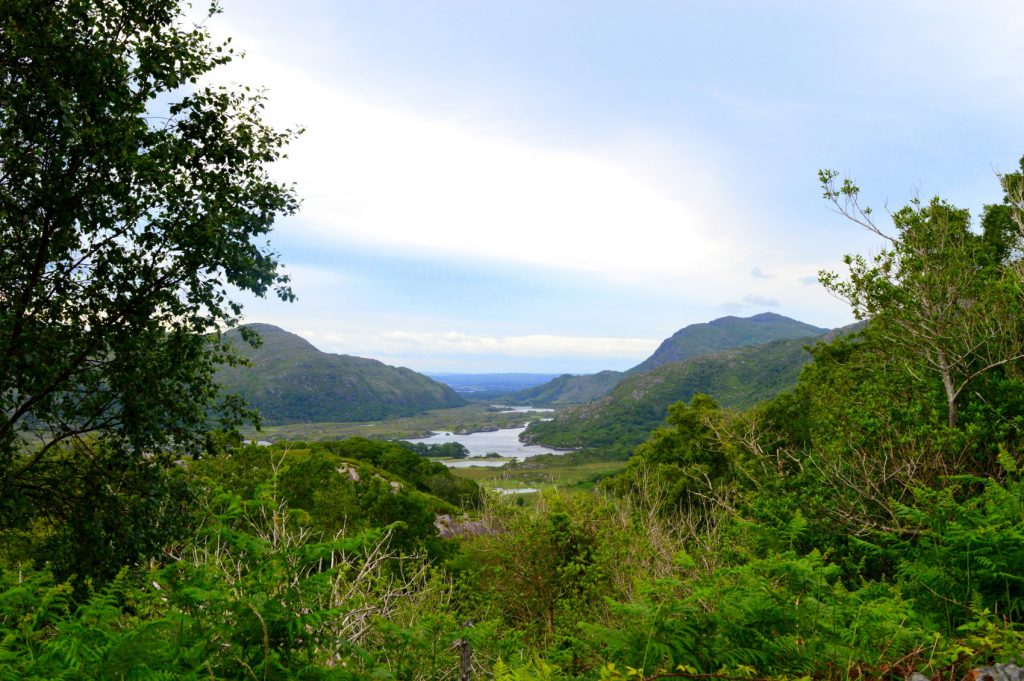 Ladies View is another jewel in the crown that is Killarney National Park. During Queen Victoria's royal visit here in 1861, it is said her ladies-in-waiting favoured the spot so much it was named in their honour.
It is one of the most photographed spots in Ireland and appears on thousands of Instagram pages every year. If a magical view is your thing, then you have to stop at one of the viewing points along the Ring of Kerry drive en route to Kenmare.
For those less taken with scenic valleys or moments for contemplation, there is a gift shop and café to kill some time while you wait for your (perhaps more sensitive) pal.
9. Torc Waterfall – well worth a visit
When escaping to the southwest coast, Torc Waterfall is definitely one of the best Ring of Kerry highlights.
If waterfalls are more your thing, make time to visit Torc Waterfall before leaving Killarney National Park. It is only 2.5 km from Muckross House and well signposted so it would be a shame to miss it.
A relatively steep climb up a set of steps gives the best view, and the 20-metre cascade will be strongest after rain. Torc Waterfall comes from the overflow of the Owengarriff River that drains from the Devil's Punchbowl corrie lake at Mangerton Mountain.
RELATED: Top 10 beautiful waterfalls in Ireland you can swim in, ranked
8. Moll's Gap – one of the top Ring of Kerry highlights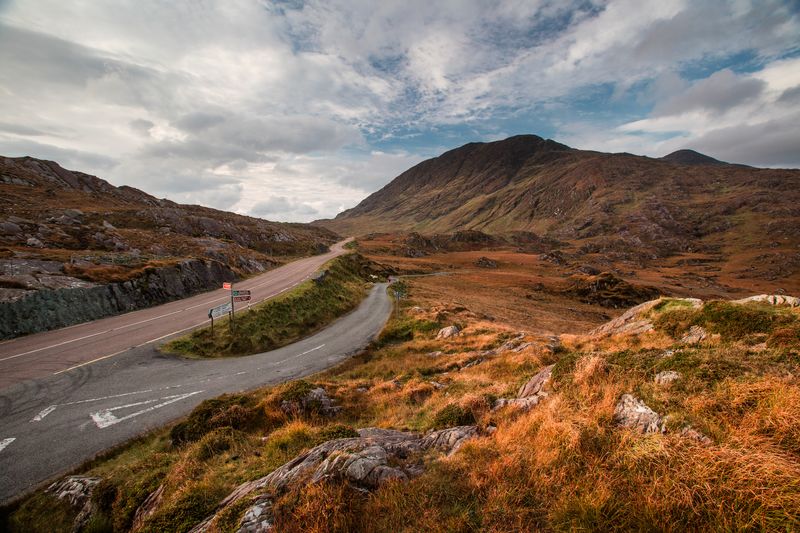 Why not take the mountain road around the Ring of Kerry? If you were educated in Ireland, it is likely you will have heard of MacGillycuddy's Reeks and will know it as the country's highest mountain range (if you were listening!) Well now is your chance to see them for yourself.
Moll's Gap, on the way to Kenmare via the Ring of Kerry, is a great place to catch a splendid glimpse of the famous 'Black Stacks'. The spot is called after the owner of a small pub in the 1820s, Moll Kissane.
The original road was under construction at the time and she became well known for her homemade poitin … a tipple likely to only enhance the view!
READ ALSO: 5 hikes around KILLARNEY that you NEED to experience
7. Kenmare – has everything from horse riding to golfing
Back on the road from Moll's Gap will take you to the pretty town of Kenmare. Translated from Gaelic as 'Head of the Sea', Kenmare is bursting with activities for all ages.
From horse riding to golfing, there really is something for everyone with at least one overnight stay recommended, especially if you want to enjoy a couple of pints with your dinner.
There are lots of fantastic places to eat and indeed sleep, so it is worth planning ahead in high season.
6. Sneem – lookout for fairies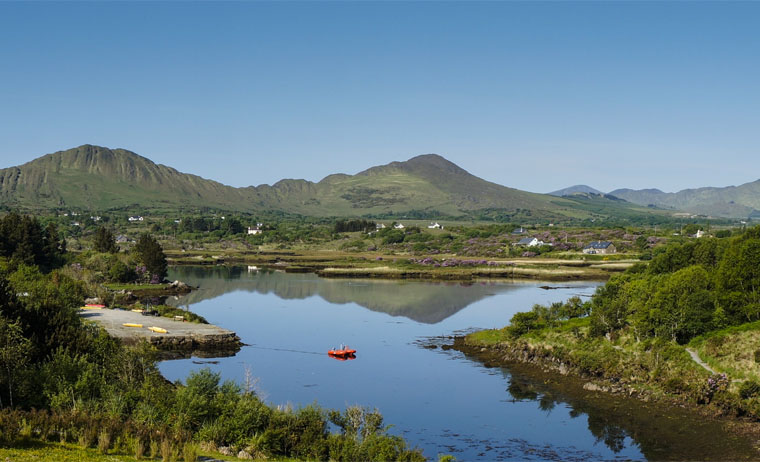 For one of the Ring of Kerry highlights, you need to visit Sneem. A trip to Ireland wouldn't be complete without catching a glimpse of at least one fairy, and Sneem is the place to find them.
Home of 'The Way the Fairies Went' (also known as 'The Pyramids'), it is a super stop-off point to take a break from reality and embrace the magic of Ireland.
Known as 'The Knot' in The Ring of Kerry, this quaint village is full of places to eat, rest, and discover. Rated as one of Ireland's top ten tourism towns, Sneem is where mountains meet water in the Kingdom.
READ ALSO: 5 places where you're most LIKELY to spot FAIRIES in Ireland
5. Skellig Islands – spectacular and full of Hollywood glamour
Calling all Star Wars fans! Included in a Ring of Kerry Tour must be a trip to the Skellig Islands is no doubt top of your bucket list. The location for Star Wars: The Force Awakens and The Last Jedi, you can walk in the very same footsteps as Luke Skywalker.
And for nature lovers, Skellig Michael, and its close neighbour Little Skellig, are a haven for flora and fauna.
Home to a colony of Atlantic puffins during the warmer months, it is a place of natural beauty, historical interest, and Hollywood glamour.
Those who'd love to see these islands from the ease of the mainland should head to the scenic Skellig Ring drive, just a short detour off the ring of Kerry.
READ ALSO: The 5 best Skellig Islands tours, according to reviews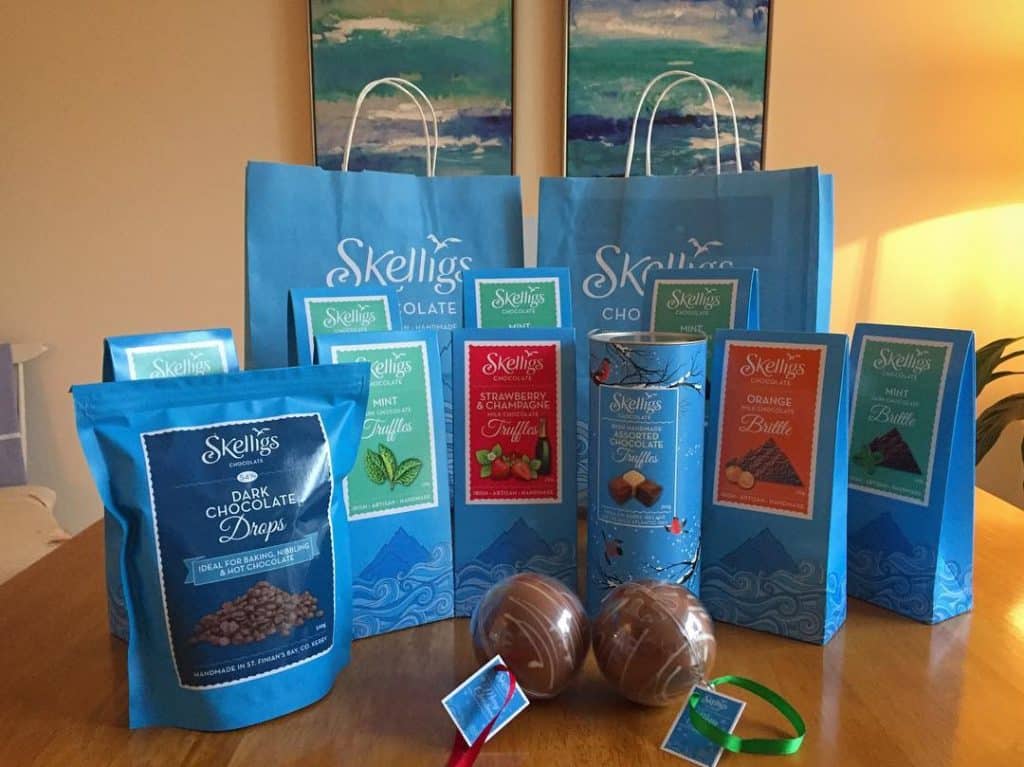 There are many spots in Ireland (a lot of them are in Kerry) that resemble a little piece of heaven. And if you're anything like us, only one thing can make that spot even more perfect, and that's chocolate!
About 15 minutes off the Ring of Kerry, Skelligs Chocolate Factory is the perfect place to take a break from the world.
It has free tasting sessions every day, a great little café for a well-deserved treat, and a playground to keep the children amused.
It is situated in a very remote location so is only open from Easter to September. Still, the views of the Skelligs Rock are excellent and the chocolate is delectable.
3. Rossbeigh Beach – a splendid stretch of sand!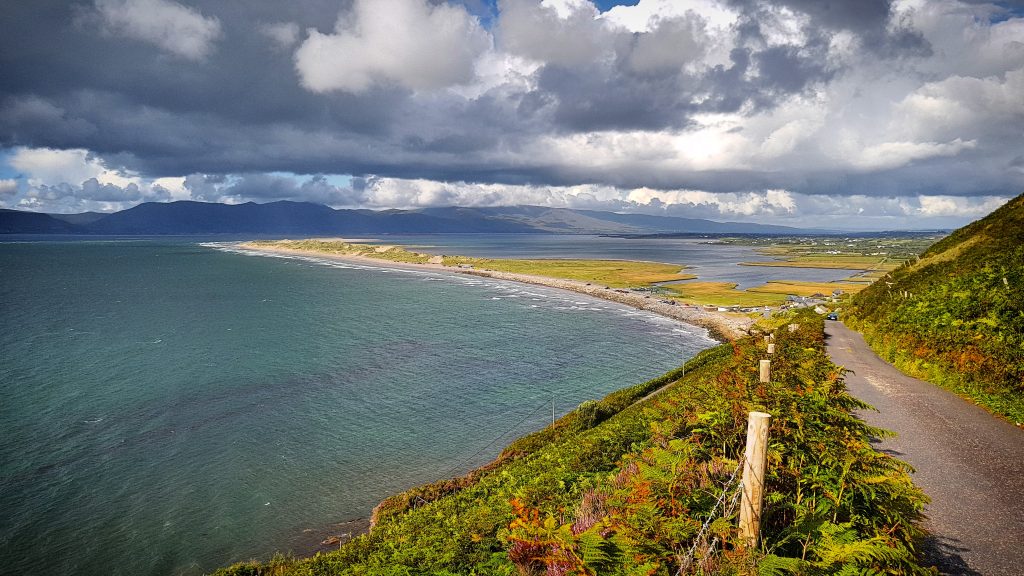 Kerry is along the Wild Atlantic Way and home to some of the most beautiful stretches of sand in Ireland, and Rossbeigh Beach is no exception. The sense of space on this Blue-Flag beach is perfect for the ultimate 'get-away' experience.
There is pony trekking, a children's playground, and water sports for the warmer months.
The closest village of Glenbeigh is lovely for some lunch and sits on the Ring of Kerry.
It is full of mystical charm and believed to be where Fianna legends, Oisin and Niamh, left the island on their white horse to live a life of eternal youth in the land of Tír na nÓg under the sea.
2. Ross Castle – an historical site on a beautiful lake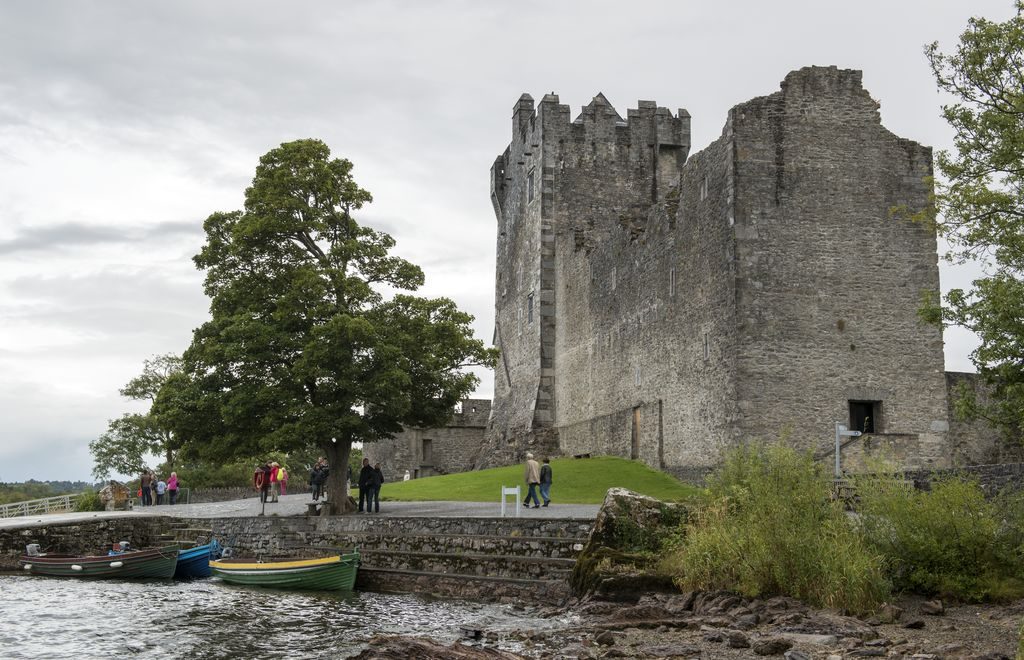 Many people travel to Ireland for the castles, so it is only right to mention the wonderful Ross Castle on the bank of Lough Leane. It is definitely one of the Ring of Kerry highlights to add to your Kerry bucket list.
It was first built by the O'Donoghue family in the 15th century but became occupied by the Brownes, the Earls of Kenmare, during the Second Desmond Rebellion in 1580.
O'Donoghue Mór [the chieftain who built the castle] is remembered for his wisdom and wealth. Irish folklore suggests he lies sleeping under the lake to this day but appears every seven years to grace his land with good fortune.
Anyone who sees him, the first morning of May, will live a prosperous life. And if you think you've already spotted him … he's the gallant spirit appearing from beneath the water before circling the lake on a giant white horse.
RELATED: IB4UD's Top 20 best castles in Ireland, ranked
1. Killorglin – Puck Fair and their king goat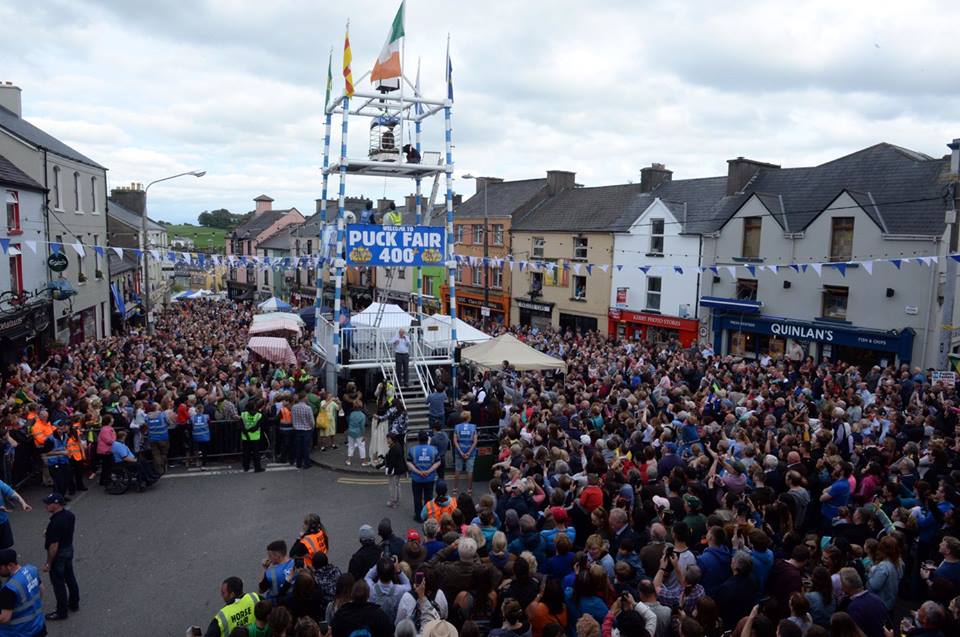 If you are taking your Kerry road trip in August, why not plan the entire holiday around a mountain goat?
The town of Killorglin will be your final destination if you drive the ring road clockwise and during one weekend in August (10 – 12 this year) the locals gather for an exceptional occasion.
After carefully selecting a mountain goat, they take him into the town, crown him King of Ireland and spend the next three days worshipping him with a weekend of song, dance, and drink.
Believed to be the oldest festival in Ireland and dating back to Pagan times, Puck Fair is the perfect way to end your time on the Ring of Kerry drive.
Your questions answered about the Ring of Kerry
If you still want to know more about the Ring of Kerry, we have you covered! In the section below, we've compiled some of our readers' most frequently asked questions about the Ring of Kerry.
How long does it take to do the Ring of Kerry?
The Ring of Kerry circuit spans 179km (111 miles) and typically takes approximately 3.5 hours to complete without making any stops, however, we recommend stopping at the places mentioned above for the best experience.
Is Ring of Kerry an easy drive?
The Ring of Kerry is one of the best scenic drives in Ireland. The route predominantly stays along a main loop road which is easier to drive on compared to the many narrow rural roads found in the Irish countryside.
How far is the Ring of Kerry from Dublin?
The Ring of Kerry is 191 miles (308 km) southwest of Dublin. If you are planning to travel from Dublin to the Ring of Kerry, it is best to travel by car as this method of transport will get you there the fastest.