Renting a car in Ireland should be a delightful experience to make your travels through our beautiful country even more enjoyable. Here is everything to know before you go.
Many people who come to Ireland tend to rent a car to get around, and although this is a great way to see our diverse country and get off the beaten track, there are certainly a few things you should know beforehand to make your trip much easier.
In Ireland, we drive on the left-hand side, and that is a major thing to note, especially if you are coming from North America or Europe.
However, if you are coming from New Zealand, Australia or anywhere else that also follows the left side rule, then this will be a piece of cake.
Many people who travel to Ireland plan to see the whole island, including the Republic of Ireland and Northern Ireland. However, they may not be entirely sure if taking a car over the border is possible.
So, we are here to give you a look at all you need to know about renting a car in Ireland to make your trip hassle-free.
Renting a car in Ireland – why this is a great option
Ireland may have a great transport network, with trains, buses, and taxis running all over the country. Still, nothing compares to getting off the tourist trail, driving those narrow scenic roads, and experiencing a taste of freedom while visiting the country.
So, this is where a car rental becomes the best option. By renting a car in Ireland, you will not only follow your own schedule, but you will have many opportunities to stop anywhere you want along your route.
Believe us, when you are driving in Ireland, you will have plenty of photo stops along the way!
So now we have established that renting a car in Ireland is the absolute best option for seeing the country at your own pace. Still, there are a few details you should know to ensure you get the most out of your journey.
Booking car rental in Ireland ‒ before you even begin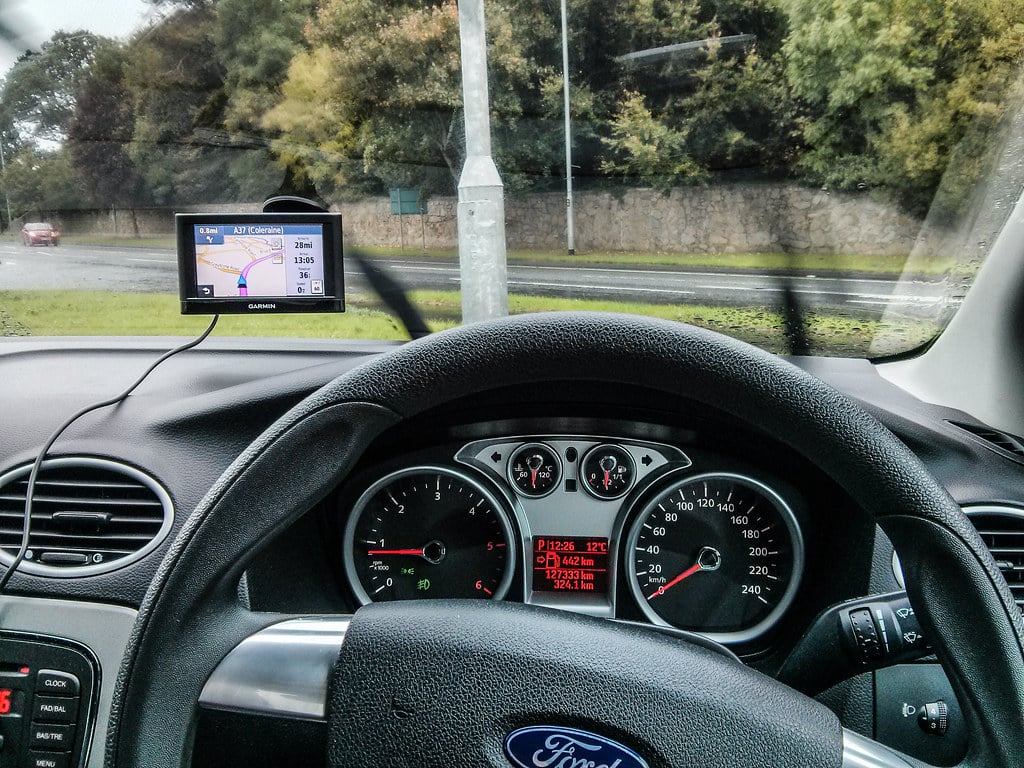 Firstly, you might be wondering where to book your car rental service, and there are many hire companies to choose from in Ireland. However, the best way to get a good deal is to book in advance and use a comparison website to save you time and money.
The best comparison websites to use in Ireland for car rental are Comparetravel.ie and Carhire.ie, which will ensure you get the best deal for your trip. Nothing hurts more than knowing you could have saved a few quid.
Secondly, it is worth knowing that you will need a credit card to book online, and you must present that same card when you pick the car up.
Many rental agencies have age restrictions. They may ask that you are at least 25 years old and have a valid driver's license for at least a year. However, if you don't fit these criteria, there may be alternatives.
You also must make sure that you have the correct rental insurance coverage before driving in Ireland.
Additional charges ‒ ways to save money
Additional charges apply if you are planning to add an additional driver, need extra equipment like child car seats or navigation systems, or if you are planning to drop the car off at a different location.
One of the best ways to save money is to try to pick up and drop off your car at the same location. One great place is at the airport (Dublin Airport, Cork Airport, Shannon Airport, Kerry Airport, or the City Airport or International Airport for Northern Ireland) you arrive at.
Alternatively, most car rental companies have locations in major city centres. Here, you can pick up and drop off the car at the beginning and end of your trip.
Abiding by road laws in Ireland ‒ one of the most important things about renting a car in Ireland
When it comes to crossing the border, you should let your agency know you plan to do this, so they can assure that you are covered. Most Irish car rental companies will be happy to cover you, but it is best to check with the company in advance.
It is important to know that in Northern Ireland, which is part of the UK, the speed limits will be marked in miles per hour as opposed to kilometres per hour in the Republic of Ireland. So, take note when the change happens, so you can avoid any speeding fines.
There are options to take either toll roads (M or A roads) or non-toll roads (N or R roads), so it is best to specify this in your GPS before the trip begins and reset it back to normal when you are planning to take a toll road and arrive to a place faster.
So, there you have it. It is as easy as ever to rent a car in Ireland, so make sure you do the research, get a good deal and have an adventure of a lifetime.
Notable mentions
Narrow roads in Ireland: Maybe you're planning on exploring Ireland by taking a journey along the Wild Atlantic Way. In that case, it is important to be aware of narrow country roads. Pay attention to road signs and drive slow if you need to.
Driving in the city: Cities and built-up areas in Ireland can see huge amounts of traffic, particularly during the weekdays. So, if you're planning to tackle the busy city roads, make sure you are a confident driver and are aware of lane restrictions in certain areas.
Vehicles in Ireland: Most vehicles in Ireland operate manual transmissions. So, if you're used to driving an automatic transmission, this is something to be aware of when hiring a car.
Diesel vs Petrol: When filling up your rental car at the petrol station, make sure to check whether it has a petrol or diesel engine. Putting diesel fuel into a petrol car and vice versa can do irreparable damage to the vehicle.
Fuel costs: The cost of petrol and diesel fluctuates in Ireland regularly. So, it is important to factor this extra cost into your budget when planning a trip around Ireland.
FAQs about renting a car in Ireland
How much would it cost to rent a car in Ireland?
That depends on the kind of car you want to rent and how long you will be renting for. Check price comparison websites to find out the cost of renting a car for your trip.
Can I rent a car in Ireland with a US driver's license?
Yes, you do not need an international driver's license to drive in Ireland. Just bring your passport, credit card, and your driver's license from your home country.
Just make sure you have the correct insurance and meet the other restrictions, such as the minimum age limit.
Does my car insurance cover rental cars in Ireland?
No, you will need to purchase separate car insurance through the rental agency you are hiring the car from.