If you're looking for somewhere to get your Middle-earth fix on the Emerald Isle, here are five must-visit places in Ireland Lord of the Rings fans will love.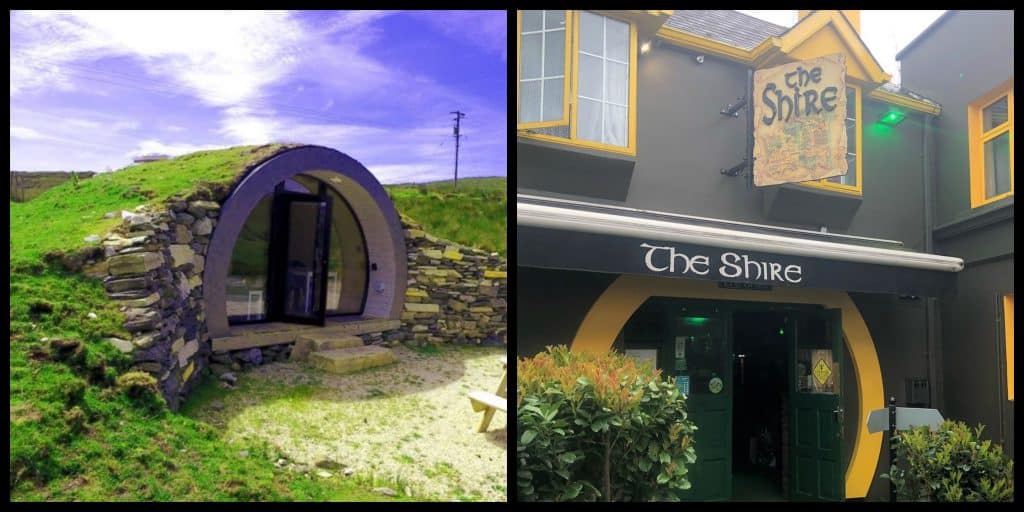 Whether you're an avid Ringer or are just fascinated by Middle Earth, there are so many places in Ireland to make your Tolkien heart sing! If you have ever fantasised about becoming a hobbit and haven't had the chance to head to Hobbiton in New Zealand just yet, then Ireland has the Middle-earth fix for you.
Here are five places in Ireland Lord of the Rings fans will love.
5. Hobbit Hill pod in Donegal – a modern take on hobbit-holes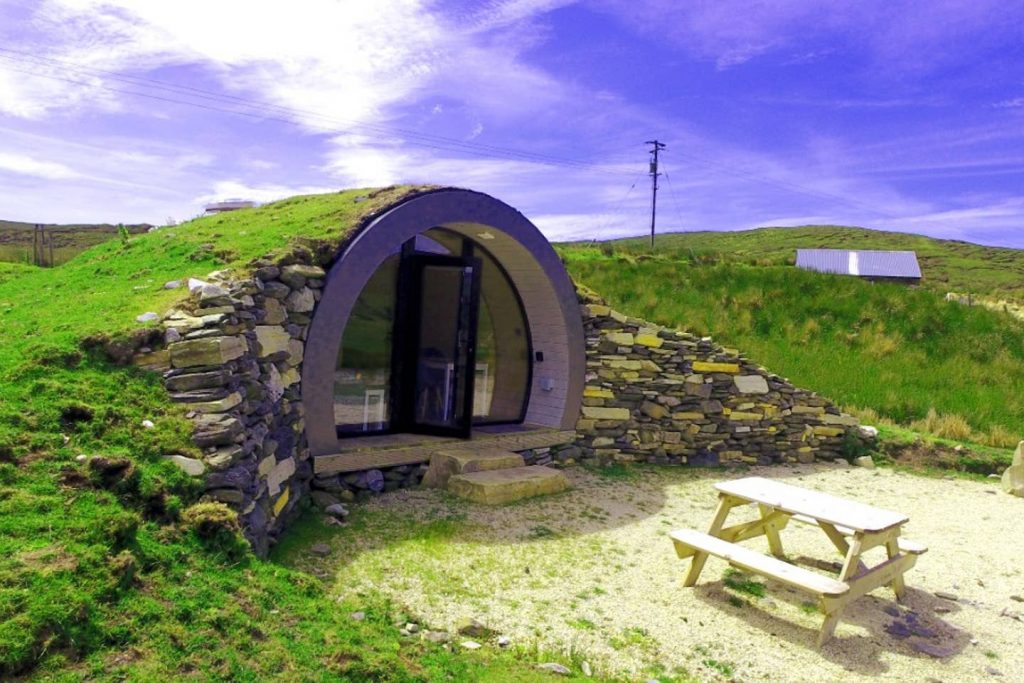 Nestled in the beautiful Donegal mountains, this hobbit-esque Airbnb is the perfect secluded place to relax and reread the Lord of the Rings trilogy. Inspired by Irish archaeology, this unique underground shelter provides you with the opportunity to live your Tolkien dream!
This oak-lined shelter built into the hillside offers spectacular views over Glencolmcille, and of the Wild Atlantic Way. Due to this Airbnb's unique location, you will be able to see the whole night sky, unobstructed, while overlooking a coastal mountain lake. With a sandy secluded beach within walking distance, and with numerous tracks and trails across the open moor and up mountains, you will have ample opportunities to live out an epic adventure.
Having been recognised by The Irish Times as the best place to stay by the sea in April 2019, and by the Irish Independent as the best place to stay in 2018, this bespoke Airbnb is undoubtedly a must-stay place in Ireland Lord of the Ring fans will love.
For booking information, click here.
Location: Glencolumbkille, County Donegal
4. The Rock of Cashel – akin to Minas Tirith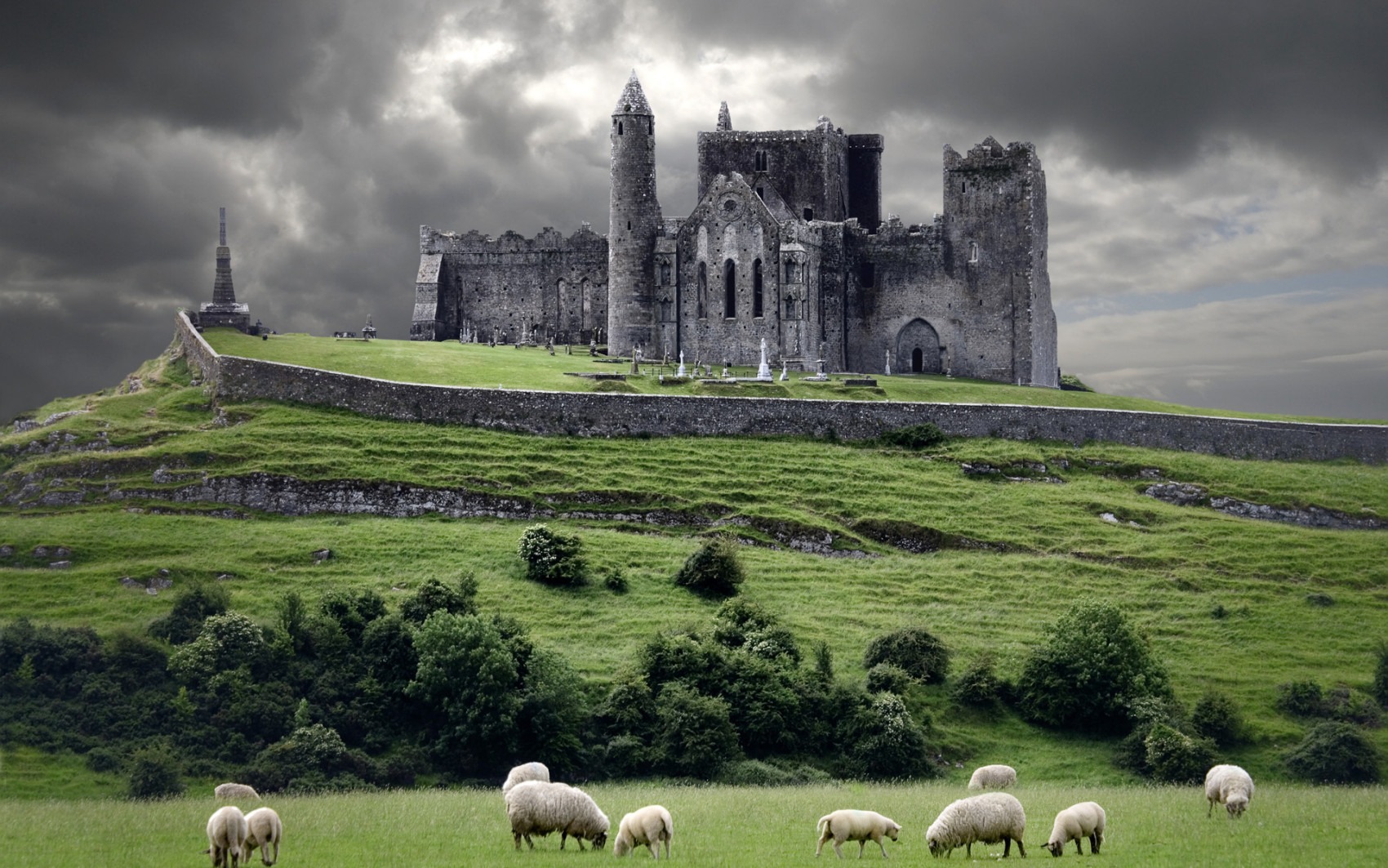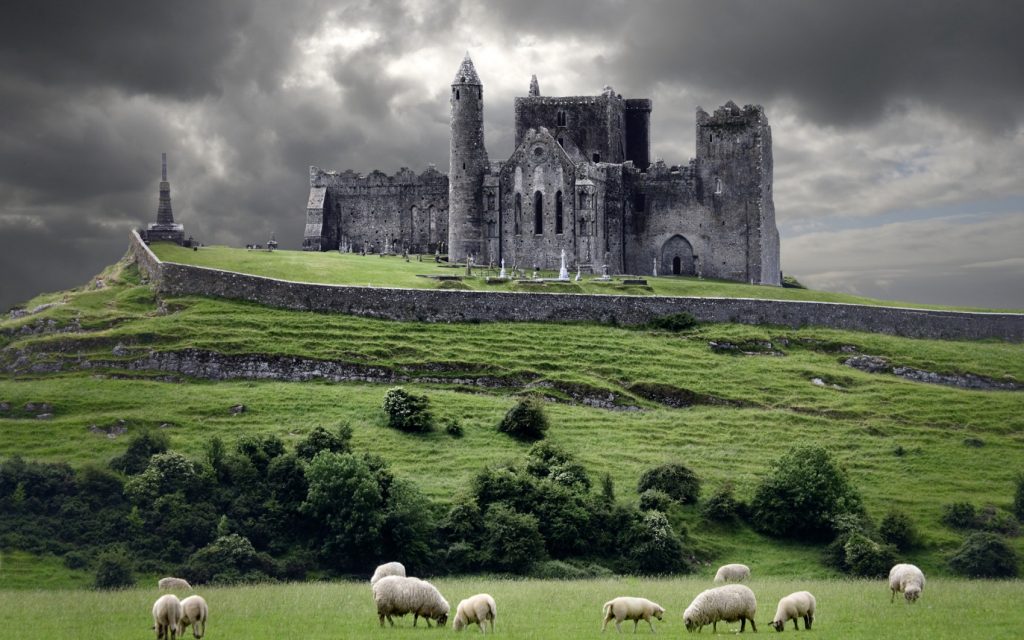 The Rock of Cashel situated in County Tipperary is an iconic castle that is unlike any castle elsewhere in the world. Known locally as the Cashel of Kings due to it being the stronghold of the town for over 1,000 years, this collection of buildings sits on top of an outstanding limestone rock formation overlooking the green fields of Tipperary.
Having first attained its importance as a fortress in the 4th and 5th centuries, this phenomenal sight is often thought to be akin to Minas Tirith, a fictional city in Tolkien's Middle-earth. With its high walls and ruins of towers, it is easy to see the resemblance to the city of Minas Tirith.
Arches are heavily featured in the city, and they are equally represented in the Hiberno-Romanesque and Germanic architectural influences of the Rock of Cashel.
This castle certainly would not look out of place in Middle-earth!
Address: Moor, Cashel, Co. Tipperary
3. The Shire – a quirky Lord of the Rings–inspired bar and café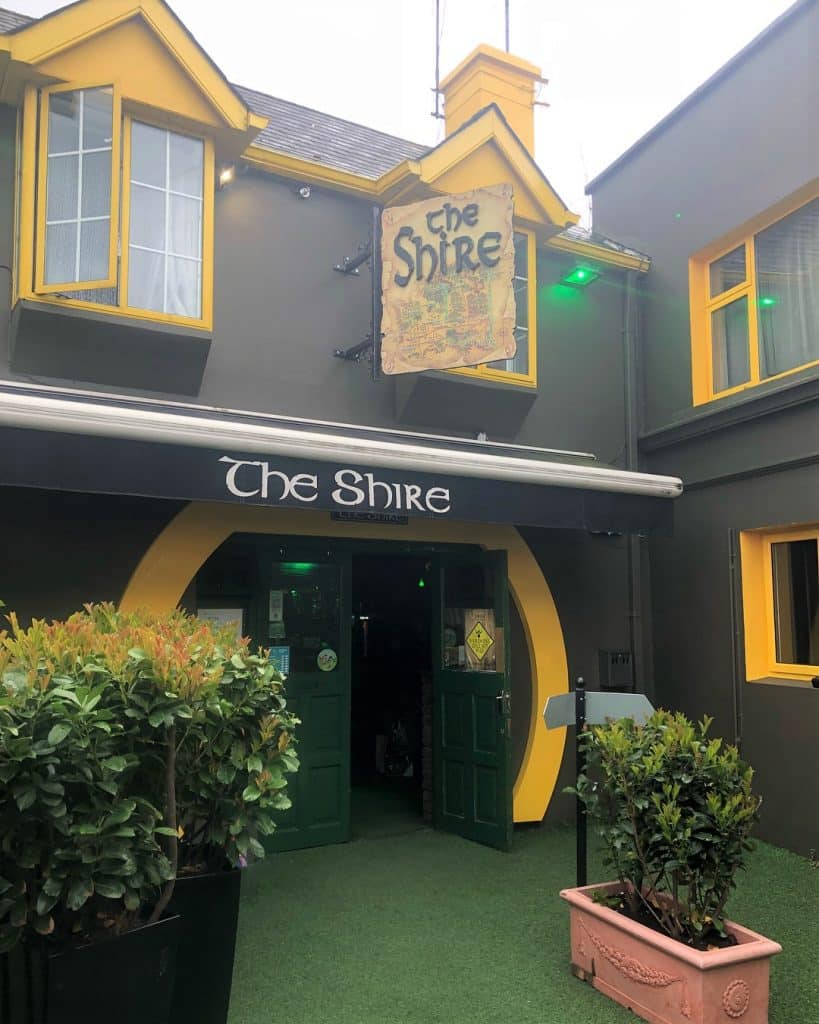 This hidden gem is situated within Killarney in the Kingdom of Kerry. This is definitely a place in Ireland Lord of the Rings fans will love! The café has an impressive menu, which offers a whole range of breakfasts, lunches, and dinners—all of which have vegan and gluten-free options.
The bar is home to a range of locally brewed ales that come in half pints and tankards, or, if you find that you can't decide which to try, you can always grab a tasting tray! There are also "the shire shots," so, if you are in the mood to get Legolas, then this is the place for you!
Should you wish to stay in the kingdom of Kerry, the Shire offers accommodation as well. With dorms and twin and double rooms, whether you're a hobbit wrecked from an adventure or one looking for people to go on your next adventure with, there's something for you!
Address: Michael Collins Place, Killarney, Co. Kerr
2. The Burren – possible inspiration behind Middle-earth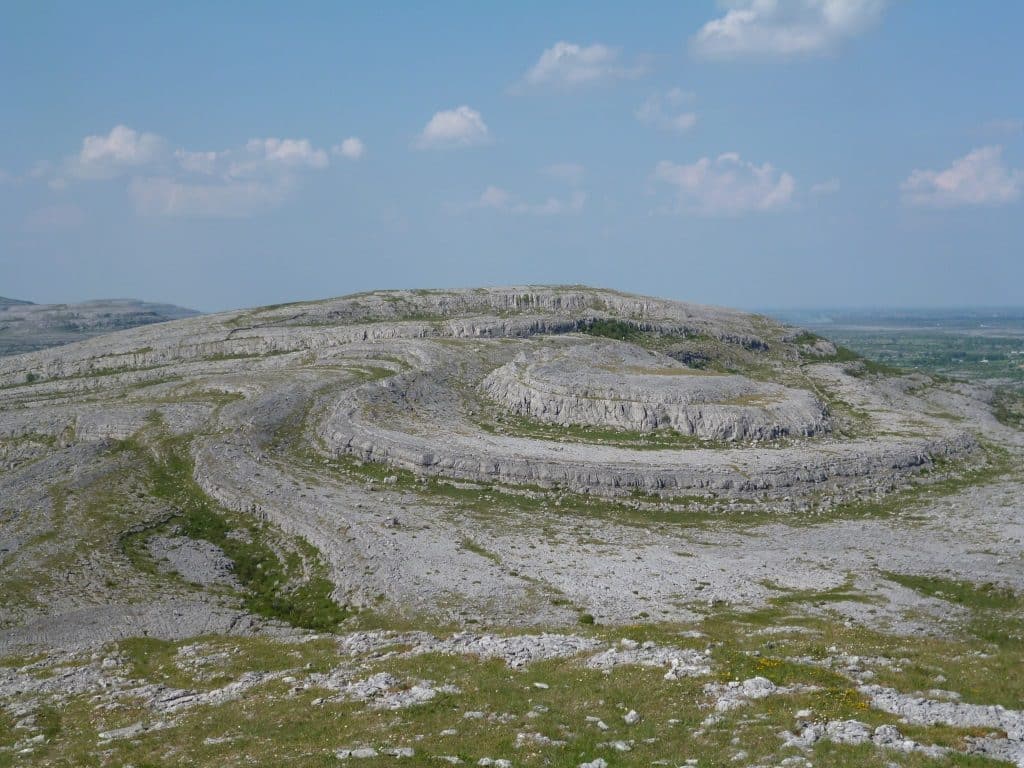 The Burren, in County Clare, is renowned for its karst, lunar landscape, but did you know that some believe it to be the inspiration behind the creation of Middle-earth? The author of the Lord of the Rings, J.R.R. Tolkien, worked as an external examiner at National University of Ireland, Galway (NUIG), and this led him to spend his summers of 1949 and 1950 in the west of Ireland.
Tolkien was good friends with C.S. Lewis, the Belfast-born author of The Chronicles of Narnia, and it was Lewis who introduced him to Ireland. Tolkien became fascinated by the topography of the Burren; the Misty Mountains of Middle-earth bear an uncanny resemblance to that of the Burren.
A place that captivated Tolkien in County Clare is the cave of Pollnagollum. Locals claim that it was this cave, the longest cave system on the island of Ireland, that gave rise to the name of Gollum, a much-loved character in the trilogy. The cave is a natural habitat of the rock dove, which makes a guttural sound that is quite similar to that of Gollum, so perhaps this was the inspiration!
Address: 2 Church St, Knockaunroe, Corofin, Co. Clare, V95 T9V6, Ireland
1. Hobbit Huts in Mayo – the ultimate experience in Ireland for Lord of the Rings fans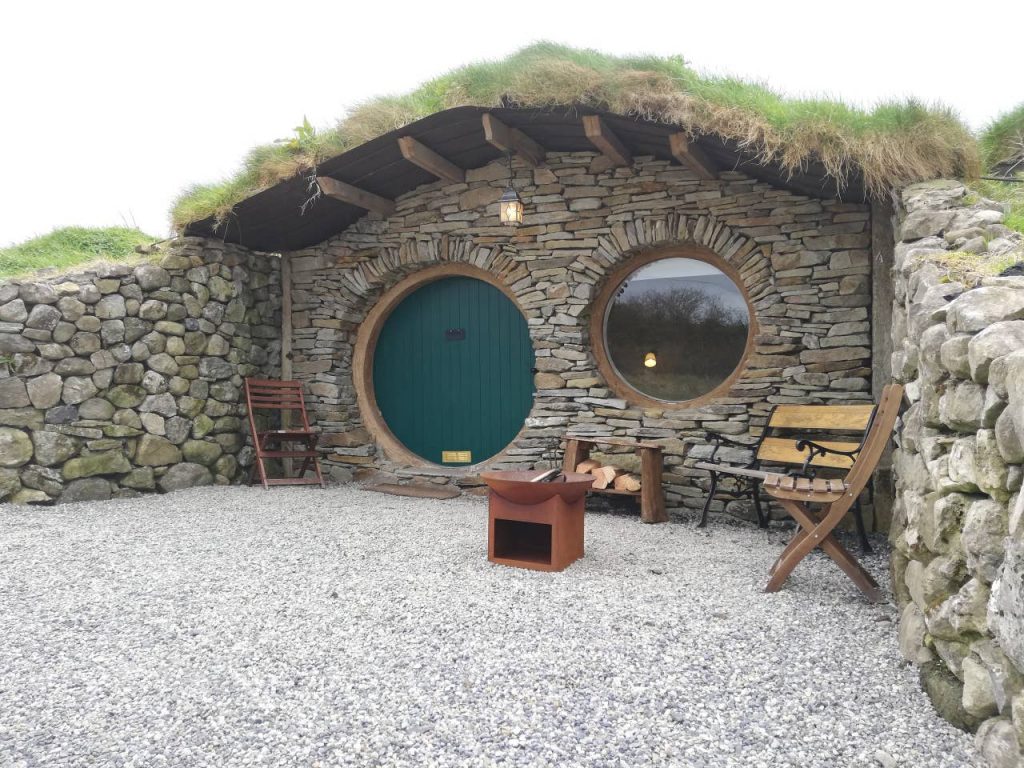 Our top place in Ireland Lord of the Rings fans will love is undoubtedly the site of the Hobbit Huts in County Mayo. Nestled in the shire of Castlebar, these hobbit huts offer the ultimate Tolkien glamping experience, with the rolling hills of Mayo as a beautiful backdrop!
This collection of small, earth-covered houses can sleep up to four hobbits! Round windows and half-moon doors transport you right into the heart of Middle-earth. Beautiful stone facades and a fairy-tale courtyard transport mean that you will be living the ultimate Lord of the Rings fan's dream!
There is also a woodfired sauna and hot tub, which cater to all your relaxation needs! With an outdoor pizza oven and a fire pit, you will have ample opportunity to stargaze while toasting marshmallows, eating pizza, or enjoying some drinks with friends. A communal-kitchen and an onsite games room will leave you never wanting to leave. This glamping experience is one of the most unique places to stay in Ireland. You're sure to leave wishing you had stayed longer!
For booking information, click here.
Location: Keelogues Old, Ballyvary, Castlebar, Co. Mayo