From historical ruins on windswept hills to restored masterpieces, Ireland's castles can be looked at, walked through, clambered over, dined in – even slept in! Some are spooky whilst others are beautiful spectacles. We have narrowed the list down to the 12 best.
1. Cahir Castle, Co. Tipperary
Feudal fantasy abounds at this river-island site with moat, turrets, towers, defenses and dungeons. This castle is one of Ireland's largest.
2. Kilkenny Castle, Co. Kilkenny
This cracker rises above the River Nore, this is one of Ireland's most visited heritage sites.
3. Dublin Castle, Dublin City
Center of British power in Ireland for over 700 years and home to the world-famous Chester Beatty Library. Check out the beautiful State Apartments.
4. Dunguaire Castle, Co. Galway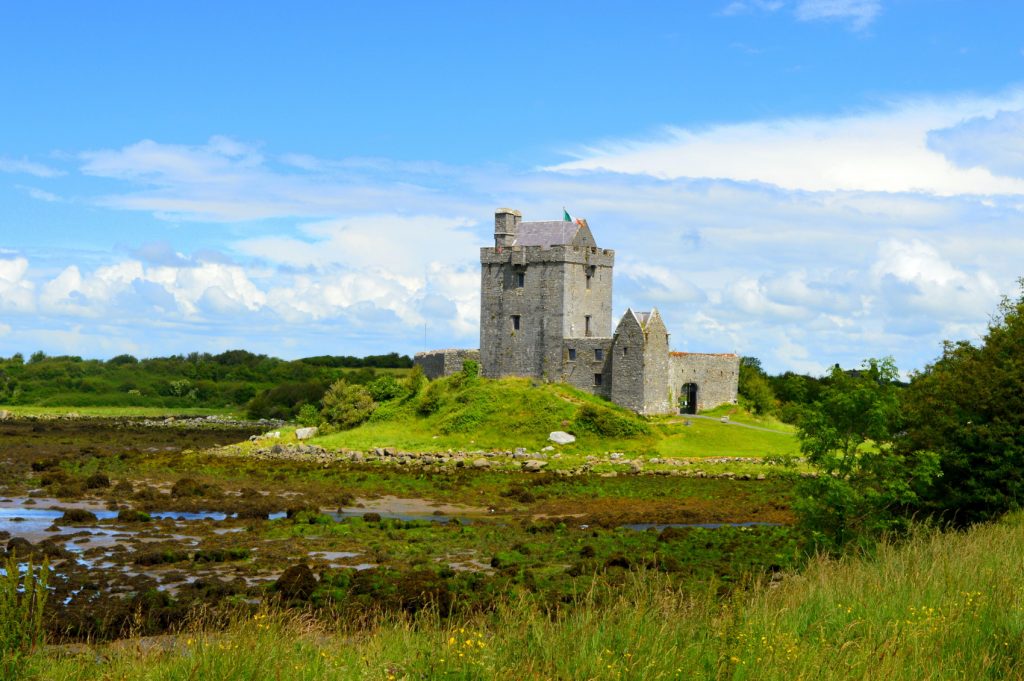 Chess-piece style castle erected around 1520 by the O'Hynes clan. Plow through a big group meal at a medieval banquet held here.
5. Rock of Cashel, Co. Tipperary
This ancient fortified home of kings is just the tip of the iceberg for moody and forlorn ruins hidden away in the surrounding green expanse.
6. King John's Castle, Co. Limerick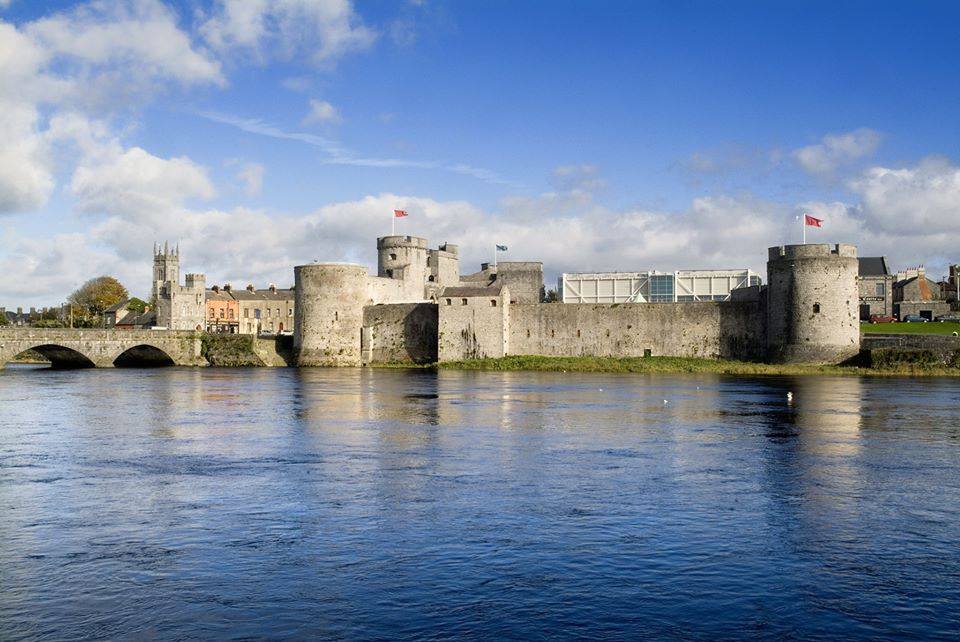 Limerick's showcase castle is best viewed from the west bank of the River Shannon. Seek out medieval weapons, like the trebuchet, and walk the magnificent castle walls.
7. Blarney Castle, Co. Cork
Crowds flock to this 15th-century castle to kiss the Blarney Stone. Bend over backwards on the battlements, give it a kiss and don't forget to take in the views.
8. Ross Castle, Co. Kerry
See the cunning spiral staircase at this County Kerry gem. Every step is a different height to break an attacker's stride.
9. Trim Castle, Co. Meath
Truly impressive castle that briefly returned to its former glory in 1996 as a location for Mel Gibson's Braveheart.
10. Ashford Castle, Co. Mayo
Once owned by the Guinness family of stout fame. Peek into its immaculately restored interior by sleeping or dining here.
11. Donegal Castle, Co. Donegal
Guarding a picturesque bend of the River Esque, this castle remains an imperious monument to Irish and English might. Much of the castle is gutted but well worth a look.
12. Dunluce Castle, Co. Antrim
Although a castle that has lost a lot of its original character, this castle is still one of the best in Ireland, not only for the castle itself but the beaty surrounding the castle.