Kerry is a mystical county in Ireland. Its lush landscape is rich in its bounty, offering endless opportunities for adventure and enchantment. Here are the ten best things to do in County Kerry, Ireland.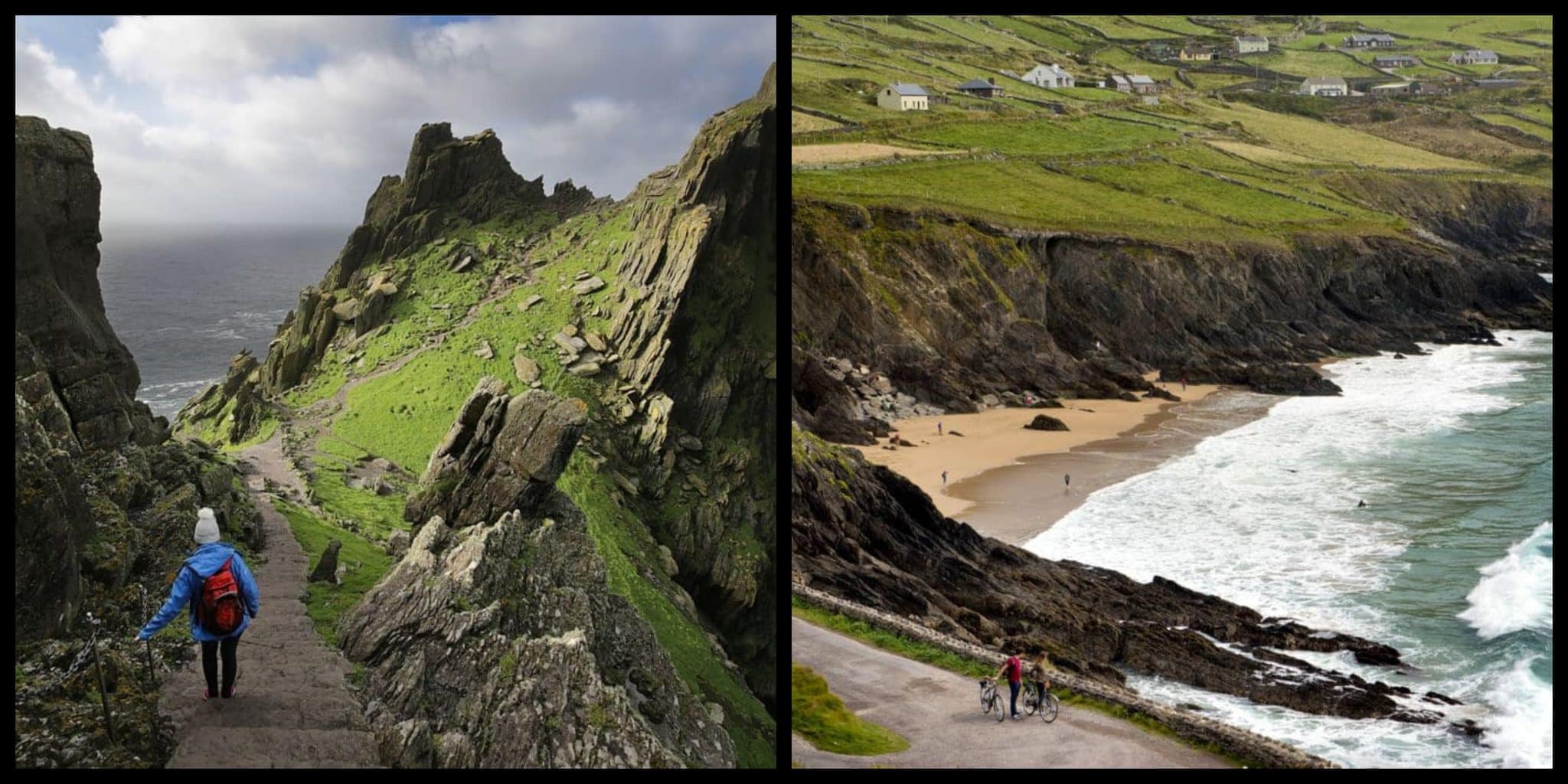 Located on the west coast of Ireland is County Kerry. Renowned for its vibrant landscape of emerald green and its untouched beauty, Kerry is colloquially known as 'the Kingdom' of Ireland.
Drawing visitors from across the globe, who travel to experience its unequivocal charm, Kerry is a sure sight for sore eyes.
Beauty aside, it boasts some of the best cultural experiences, as well as outdoor adventures you're likely to have on the Emerald Isle. Here are the top things to do in County Kerry.
Ireland Before You Die's top tips for visiting County Kerry:
The weather in Ireland can be unpredictable. Pack warm clothes and an umbrella!
Consider renting a car when you visit County Kerry. That way, you can explore the city, Dingle, Killarney and more with ease.
Download offline maps for navigation. Signal can be pretty bad in more rural areas.
Be sure to book your hotels in Kerry well in advance, especially during peak season. This will ensure an affordable, stress-free trip.
10. Take a splash at the Aquadome – for a top waterpark experience
Kerry's Aquadome is located in Tralee. As one of Ireland's largest and most celebrated waterparks, crowds arrive en masse daily throughout the seasons.
There is fun for all ages, with impressive slides for the big kids and adults, as well as splash zones for the little ones!
Address: Aqua Dome, Tralee, Co. Kerry, V92 T6TW, Ireland
9. Travel the Slea Head Drive – for a scenic drive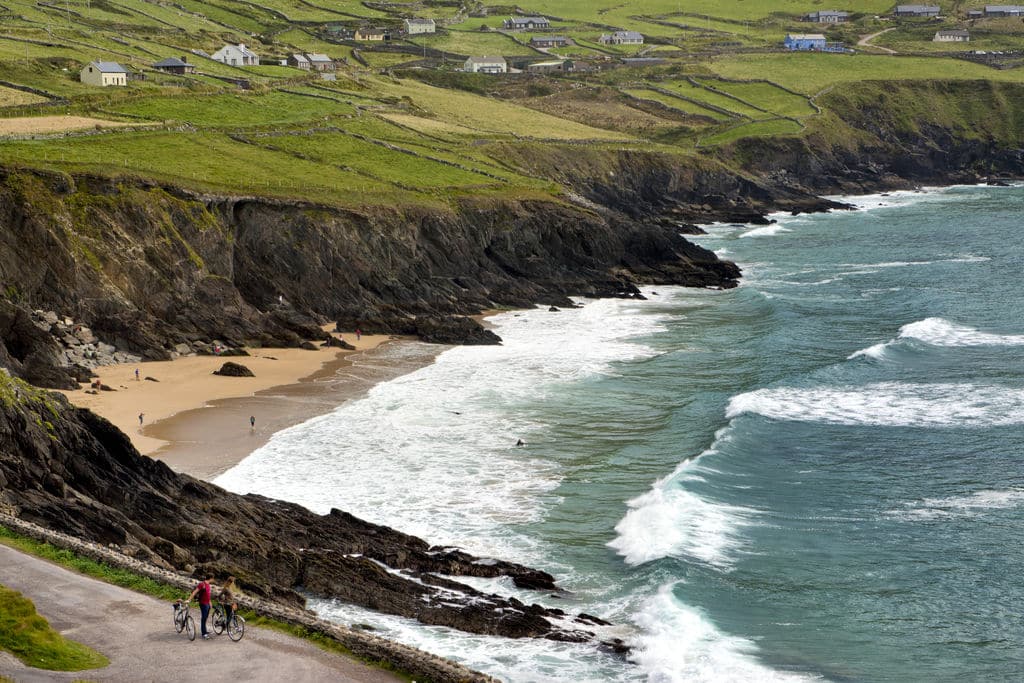 The Slea Head Drive is a loop circuit starting and ending in Dingle. It is the perfect way to lap up some sights and scenery when visiting the Dingle Penninsula.
Expect to travel narrow mountain roads, trace towering cliffs which overlook the wild Atlantic Ocean, and pass rugged and remote beaches along the way – without a doubt one of the most majestic things to do in Dingle.
Province: Munster
8. Escape to Ballybunion – for seaside bliss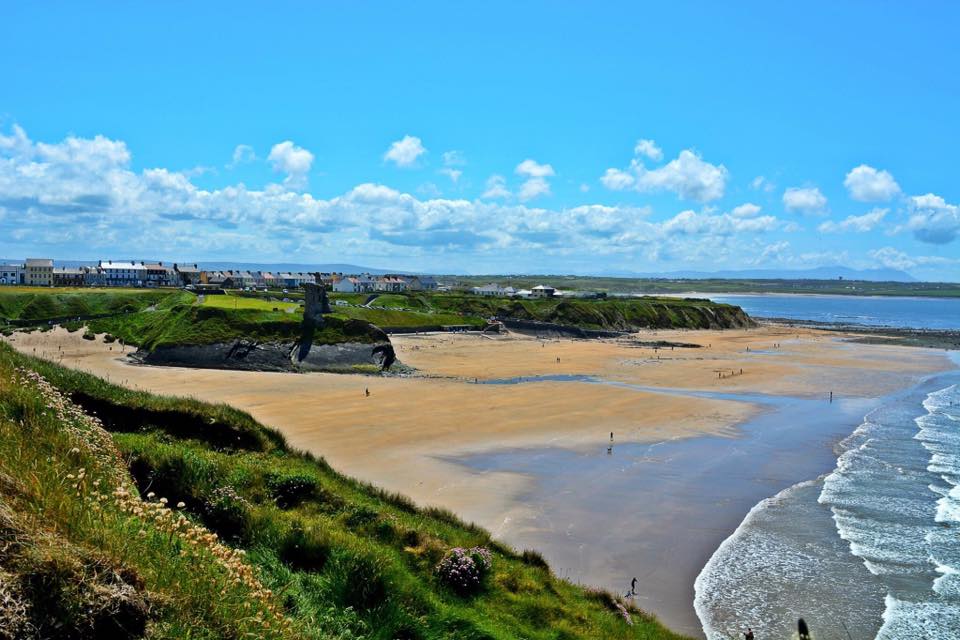 One of the top things to do in Kerry during your visit has got to be a visit to Ballybunion. This seaside resort is bound to make you weak at the knees with its relentless beauty, however it is one of the places to watch out for jellyfish in Ireland.
Crystal blue waters hug white sands as ancient Irish cliffs tower above, making it one of the most dramatic beach scenes you're likely to see!
Address: Ballybunnion, Co. Kerry, Ireland
7. Take a boat ride to Valentia Island – for an island escape
Located off the coast of Kerry is Valentia Island, a remote island escape inhabited by only a few.
Offering one of Ireland's most westerly viewpoints, visitors can enjoy being some of the last people to see the sunset on the Emerald Isle each day.
There is a heritage centre, stunning natural sights, as well as a faux-pub named O'Shea's, made lovably famous by an old Guinness advertisement.
Location: Atlantic Ocean
READ MORE: IB4UD's guide to visiting Valentia Island
6. Tour Great Skellig – for one of the top things to do in Kerry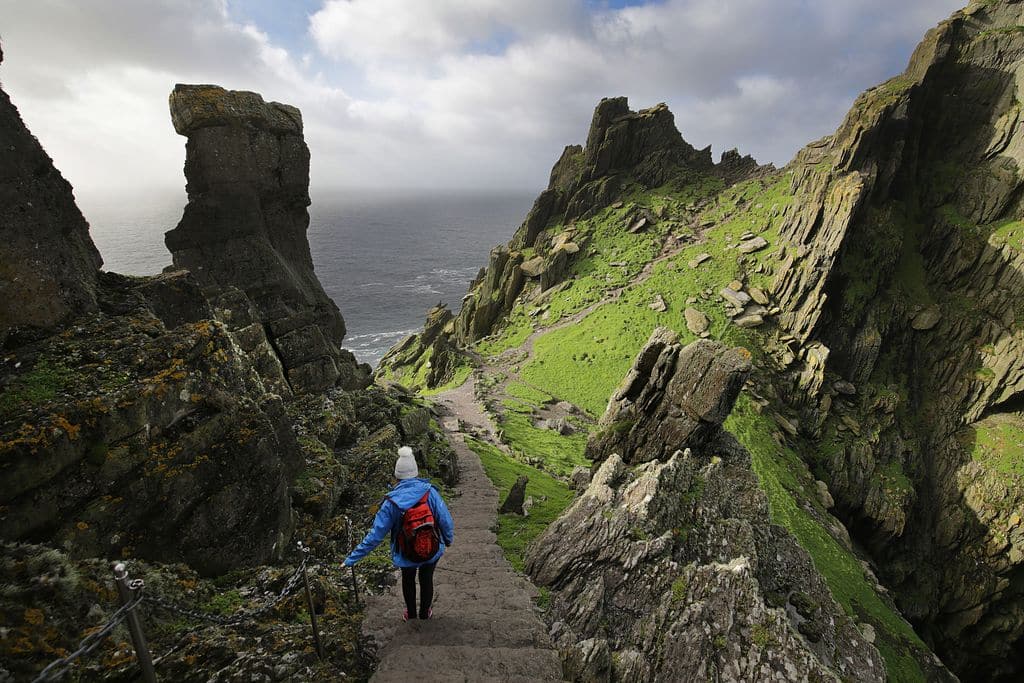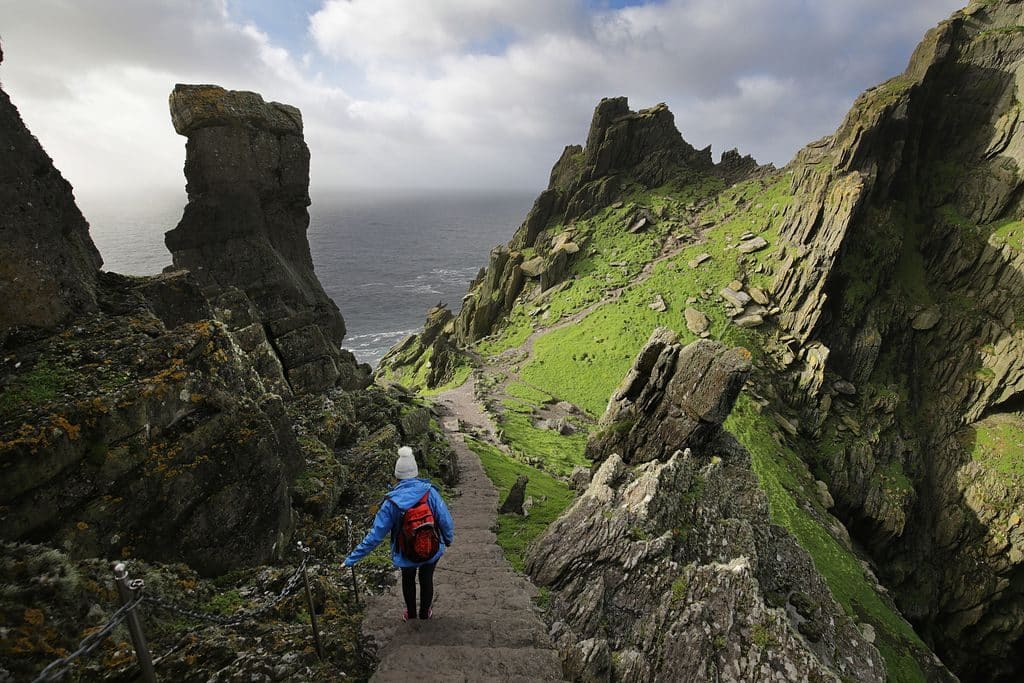 Great Skelling (also known as Skellig Michael) is the more substantial and more significant of the two Skellig Islands.
These large and rugged rock masses are located off the Kerry coastline and were once the site of early monastic settlements. Perfectly preserved, Great Skellig – which is now a UNESCO World Heritage Site – can be visited by guided tour.
Location: Atlantic Ocean
RELATED: our guide to the best Skellig islands tours
5. Visit Dingle – for a love of the locals
Dingle is one of the most charming communities you're likely to stumble across on the Emerald Isle.
Nestled away from the hustle and bustle of life, in a little remote corner of Kerry, this seaside fishing village boasts some of the best pubs you're likely to find in Ireland.
Province: Munster
MORE: the 10 best things to do in Dingle
4. MacGillycuddy's Reeks – for a challenging hike
As Ireland's highest mountain range, the Macgillycuddy's Reeks is undoubtedly one of the top challenges to undertake and things to do in Kerry!
Offering routes and trails to suit everyone, no trip to Kerry would be complete without making some tracks across these majestic mountains.
Location: County Kerry
READ: Explore Macgillicuddy's Reeks from the best caravan and camping spots in Kerry.
3. Drive the Ring of Kerry – for a taste of it all
This 179km-long (111 miles) circular route in County Kerry, Ireland, is the perfect thing to do if you want a little taste of it all, covering many sights along its path.
The Ring of Kerry takes about 3.5 hours to complete, but can take much longer if you are stopping to explore along the way!
Province: Munster
READ: 12 unmissable stops on the Ring of Kerry
2. Walk the Gap of Dunloe – for a walk to remember
The Gap of Dunloe is a narrow mountain pass in Kerry that is flanked by the MacGillycuddy's Reeks and the Purple Mountain range.
Visitors can travel it in several ways, but we suggest you don those walking shoes for this track. Expect to see horses and bikes, as well as the odd car or carriage.
Location: County Kerry, Ireland
MORE INFO: our guide to the Gap of Dunloe walk
1. Adventure Killarney Lakes and National Park – for the ultimate adventure
Killarney Lakes and National Park is one of the top things to do in County Kerry, Ireland, and no trip to the county would be complete without it!
Killarney National Park is home to some of the most stunning sights in all of Kerry, including Torc Waterfall, the Killarney Lakes, Muckross House, and Ross Castle, amongst others.
Address: Co. Kerry, Ireland
Your questions answered about visiting Kerry
If you still have questions, we have you covered! In this section, we've compiled some of our readers' most frequently asked questions and popular questions that have been asked online about this topic.
What is County Kerry known for?
Kerry is famous for a number of things, including the Ring of Kerry, the Dingle Peninsula, and the Skellig Islands, to name a few.
What is the famous pier in Kerry?
One of the most well-known piers in Kerry is Dunquin Pier, located on the Dingle Peninsula. Gleesk Pier is another famous pier located on the Ring of Kerry.
What is the Ring of Kerry?
The Ring of Kerry is a 179 km-long (111 miles) scenic circular route of the Iveragh Peninsula in County Kerry. It comprises Skellig Michael, Killarney, Beaufort, Bray Head, and so much more.