Not only is Ireland an island all by itself, we have our own set of smaller Irish Islands too. Here are the ten best and most secret islands off Ireland.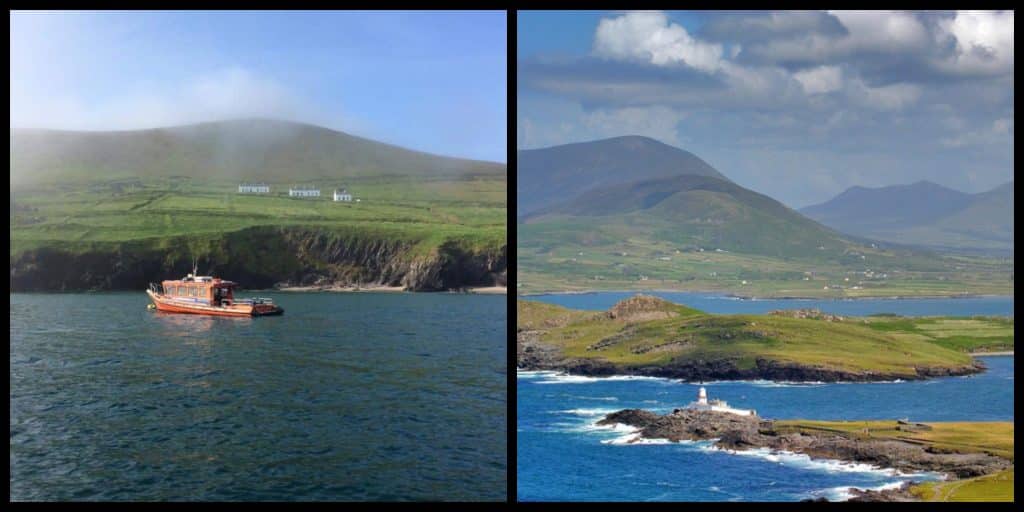 Did you know that Ireland is, in fact, the third-largest island in all of Europe, and did you know that we too have our own list of Irish islands off our coast? 80 in total actually! Whether you are heading east, west, north, or south, we can guarantee there will be a secret island off the coast for you to explore.
Only 20 out of the 80 Irish islands are inhabited, so you will more than likely find peace, tranquillity, serene nature, and wildlife at your disposal. We are lucky to have so many islands still so close to nature and not yet overdeveloped like many islands around the world, as well as having access to many of them.
We are here to spill the beans on the top ten best and most sacred islands off Ireland, so you can always find somewhere genuinely magical.
10. Clare Island, County Mayo – hikers love this Irish island
Hikers and cliff-walkers will love this place, but let's face it, there's something for everyone here. Climb to the top of Knockmore Mountain, visit Grace O' Malley's grave, or explore the medieval wall paintings at the abbey.
9. Great Blasket Island, County Kerry – can you spot the seals?
Lying just off the Dingle Peninsula in beautiful County Kerry, this island not only has incredible nature, but the history is phenomenal. It was abandoned in 1953 when the last people were forced to move to the mainland due to famine and emigration. Here you can arrive by ferry, take stunning hill walks, spot the seal colonies, and truly disconnect… No, really, there's no internet connection on the island! Although the island is inhabited, it does have caretakers. In fact, a young couple landed their dream job as caretakers of Great Blasket Island!
8. Valentia Island, County Kerry – pay a visit to the lighthouse
Cross the bridge and climb to the top of Valentia Lighthouse for unforgettable views of neighbouring islands and the famous Wild Atlantic Way. Valentia Island is home to 665 people and is a must-visit on the Ring of Kerry route and is one of the best things to do in Kerry, could you be the next inhabitant, because we know we would love this in our back garden?
7. Skellig Michael, County Kerry – the world-famous film site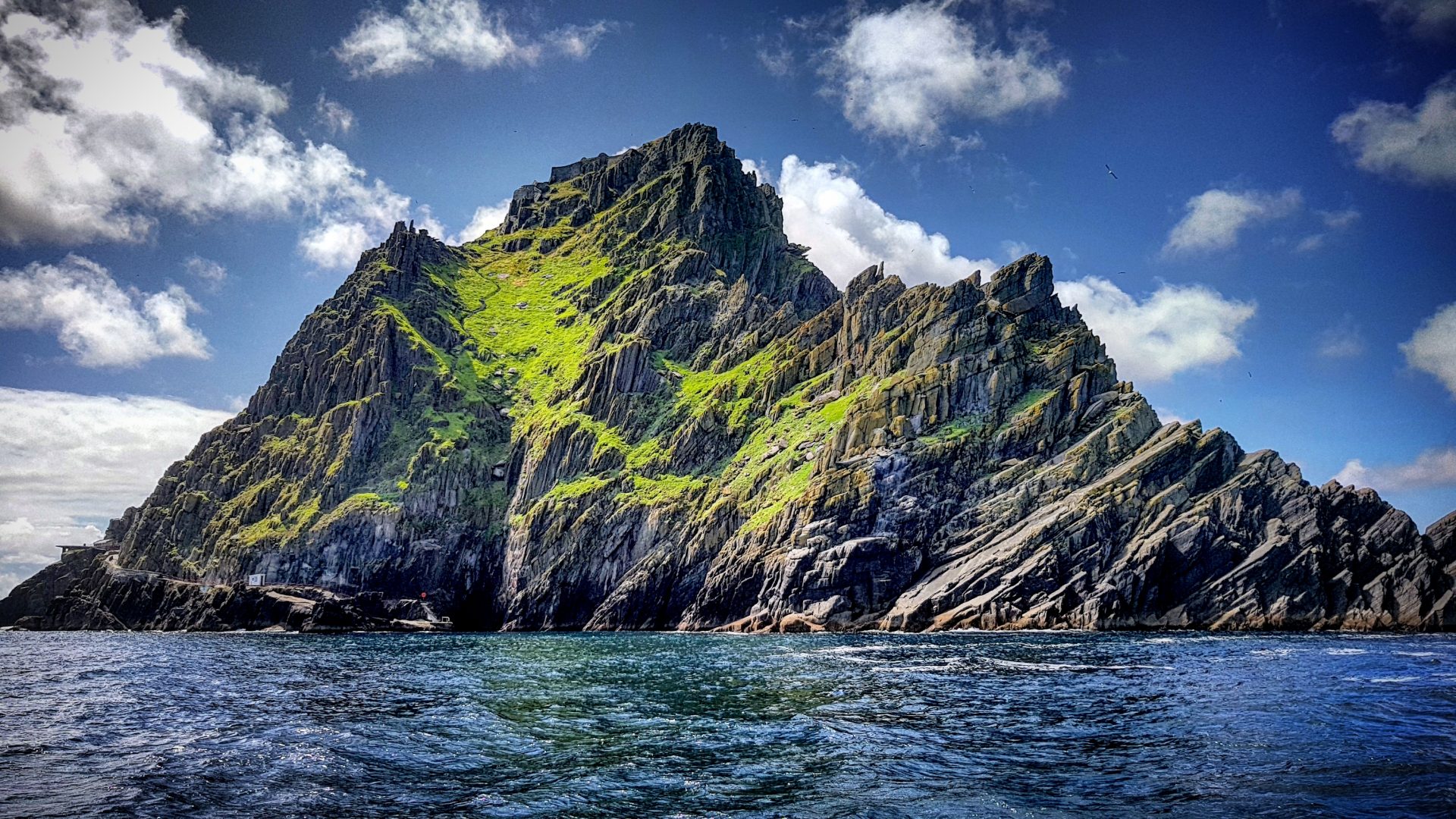 Fans of Star Wars will definitely be familiar with this scenic Irish Island, with scenes being filmed at the famous cliffs. The 6th-century monastic site is a UNESCO heritage site and can be reached by climbing over five hundred steps of the old stone stairway. Are you brave enough?
6. Tory Island, County Donegal – the king of all Irish islands
So, we've mentioned a few inhabited Irish islands, but here we have Ireland's most-remote inhabited island. Imagine living here? This place isn't only remote, but it has its very own king, who greets each person as they arrive on the island. Plan your arrival because the island is accessible all year round but limited outside April to October.
5. Innismurray Island, County Sligo – perfect to get away from it all
Want to get away from it all? Innismurray, one of Ireland's uninhabited islands, is where you'll find real peace and solitude, perfect for writers, poets, artists, or anyone wanting to be more mindful. The harbour is closed for the foreseeable future, but we really hope it reopens soon because this is a gem you don't want to miss.
4. Inis Meain, County Galway – one of the best Irish islands
Inis Meain Or 'Middle Island', is the smallest of the Aran Islands and is most popular for its Aran sweaters. Being an extension of the Burren, you can imagine how rugged and beautiful this island is.
3. Rathlin Island, County Antrim – home to a multitude of birds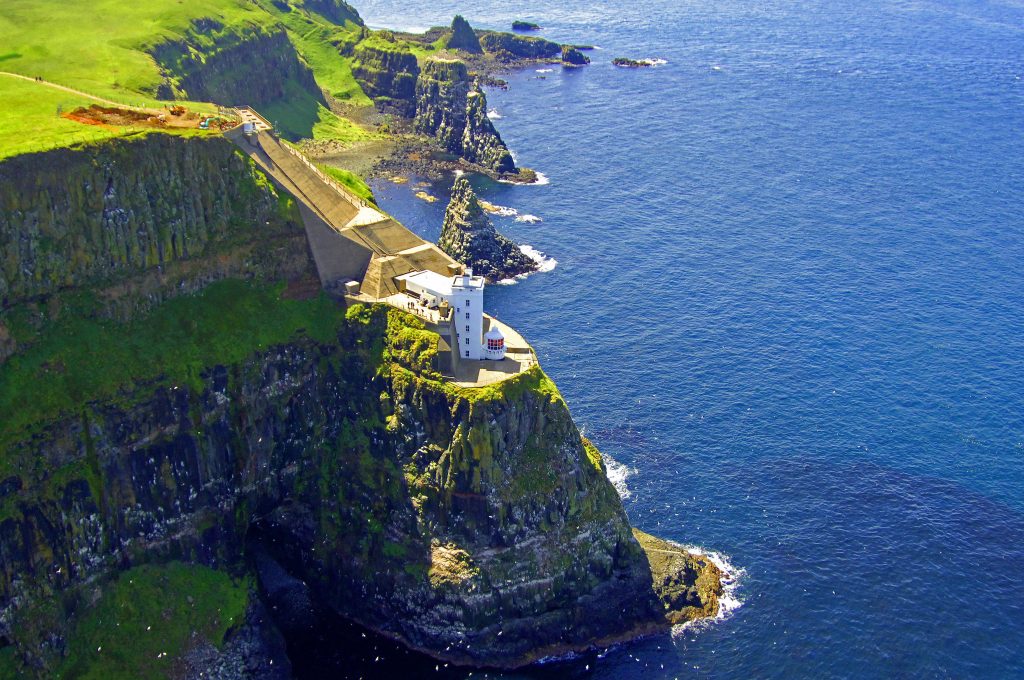 Take the ferry from Ballycastle, located at Northern Ireland's Causeway Coast, and you will arrive at a destination like no other, which is one of the best places to see puffins in Northern Ireland. Bird lovers will be in their element, with this island being the largest seabird colony in Northern Ireland. We only wish there were penguins too.
2. Cape Clear, County Cork – the place to practice your Irish
With a population of over 100 people, this Gaeltacht-speaking area is home to many species of bird, so much so that they even have a bird observatory here.
1. Garnish Island, County Cork – like a trip to the Mediterranean
In at number one we have Garnish Island, which is one of the highlights of the Ring of Beara and a hidden gem in County Cork. Just Wow! Arrive here, and you'll think you have arrived at a Mediterranean villa. There are so many manicured gardens and walls, 15 acres to be exact. The island is easy to reach, and this paradise is home to many seals, and we can understand why.
Alas, we have finished our top 10, however, with 80 islands to explore, we could have gone further with our list. It's not until you look at serene places such as our own islands that you realize how lucky we are to have everything on our doorstep. We encourage you to get out there and explore these hidden treasures.