For such a small town, Dingle packs quite a punch. Set in County Kerry – which was once described by National Geographic Traveler as "the most beautiful place on earth", this sleepy seaside town is famous all over the world.
Visitors from near and far seek out Dingle throughout the year, with peak tourist times running from April all the way into December, meaning this small community (of only 2,000 people), are always welcoming new faces to town.
With natural beauty in abundance, sights to see, things to do, some of the finest seafood in Ireland and over 35 pubs to keep locals and visitors happy, we can see why it's such a popular holiday destination.
For all you out there planning a trip to Dingle, check out our ultimate 48-hour guide.
DAY 1: Morning
My Boy Blue
Start your morning off right with a visit to My Boy Blue. Not only is this one of the coolest places to hang out at in Dingle, but it also has some of the finest food and coffee (3fe coffee), you're going to find in Kerry.
In fact, it could rival any brunch offering in a major city, with its menu of creative brunch dishes and vegan surprises.
Where: My Boy Blue, Holyground, Dingle, Co. Kerry, Ireland
Slea Head Drive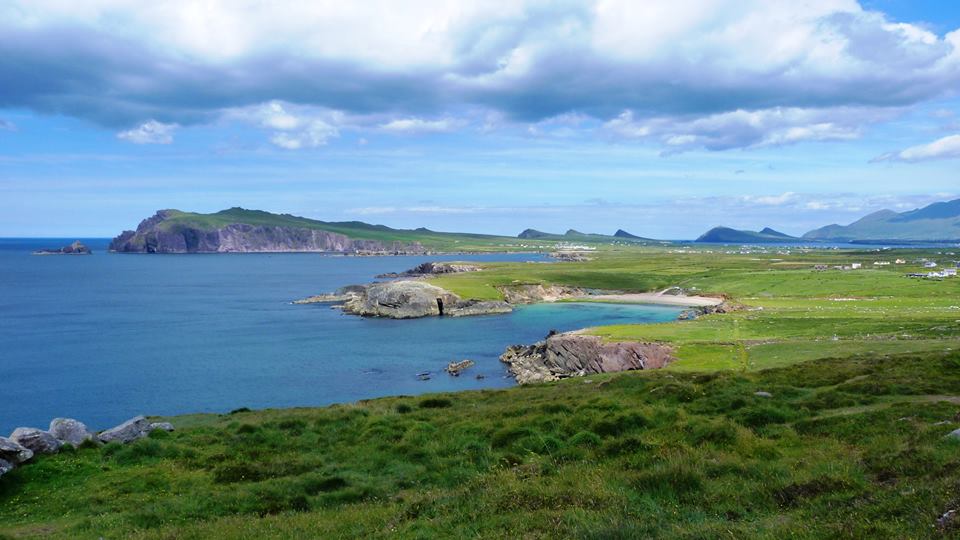 In the afternoon, trace the ancient roads along the Slea Head drive. This majestic route will wind around wind-torn cliff-faces which hug the wild Atlantic Ocean. Opportunities to cut off to remote beaches are aplenty, just be careful of dangerous currents, should you wish to brave the cold and get wet.
The Slea Head drive loops back to Dingle and shouldn't take more than 90 minutes. Top tip: keep an eye out for signs to hold a baby lamb along the route, this will make your day. Fact!
Afternoon
Strand House Cafe
Once back in Dingle, head on over to Strand Café. This café sleeps above a local clothing and souvenir store, where an extremely friendly cat is always waiting to greet you on arrival.
This spot nails quintessential café food with a selection of fresh sandwiches, salads and cakes. If you want your mind blown, order the ham, cheese, tomato and onion toastie (veggie options also available), which has to be the largest, tastiest toasted sandwich in the entire county.
Where: Strand Café, Strand Street, Dingle, Co. Kerry, Ireland
Dingle Dolphin Tours
No visit to Dingle would be complete without a boat ride to meet the town's most famous resident: Funghi the dolphin. Although the age of this popular, wild bottlenose dolphin remains unknown, he has been spotted in the town's waters for over 32 years.
Daily boat tours (weather dependent) offer dolphin and/or whale-watching, and the ultimate company to ride with has got to be Dingle Dolphin Tours.
Evening
Out of the Blue
Later in the evening head on over to Out of the Blue, Dingle's finest seafood restaurant for the catch of a lifetime. This simple seaside shack offers flawless seafood through-and-through.
Note: The menu is exclusive to seafood. Alternatively, Doyle's Seafood has a more extensive offering, for those with different diets.
Where: Out of The Blue, Waterside, Dingle, Co. Kerry, Ireland
Doyle's Seafood, 4 John St, Dingle, Co. Kerry, Ireland
Dick Macks
End your evening with a drink (or few) in the most vibrant bar in all of Dingle town: Dick Macks. This pub is popular with all ages and is always buzzing with a great social atmosphere.
In the summertime the vibe is electric and the outdoor seating area, with its street food vendors and picnic tables, give this classic Irish pub, a cool and contemporary twist. Equally, a solid spot inside listening to live local music on a cold winter's night wouldn't go amiss.
Where: Dick Macks Pub, 47 Green St, Dingle, Co. Kerry, Ireland
DAY 2: Morning
Bean in Dingle
There's no better way to start your day than a visit to Bean in Dingle, the town's first and only coffee roasters. This unique little coffee shop has cool-city vibes painted all over it and offers an "order at the counter" and "share communal tables" set up.
A small menu of gourmet, hand-made sandwiches, vegan soups and a freshly baked selection of artisanal sweet treats are on offer – the perfect power food to kick-start the day.
Where: Bean in Dingle, Green St, Dingle, Co. Kerry, Ireland
Inch Beach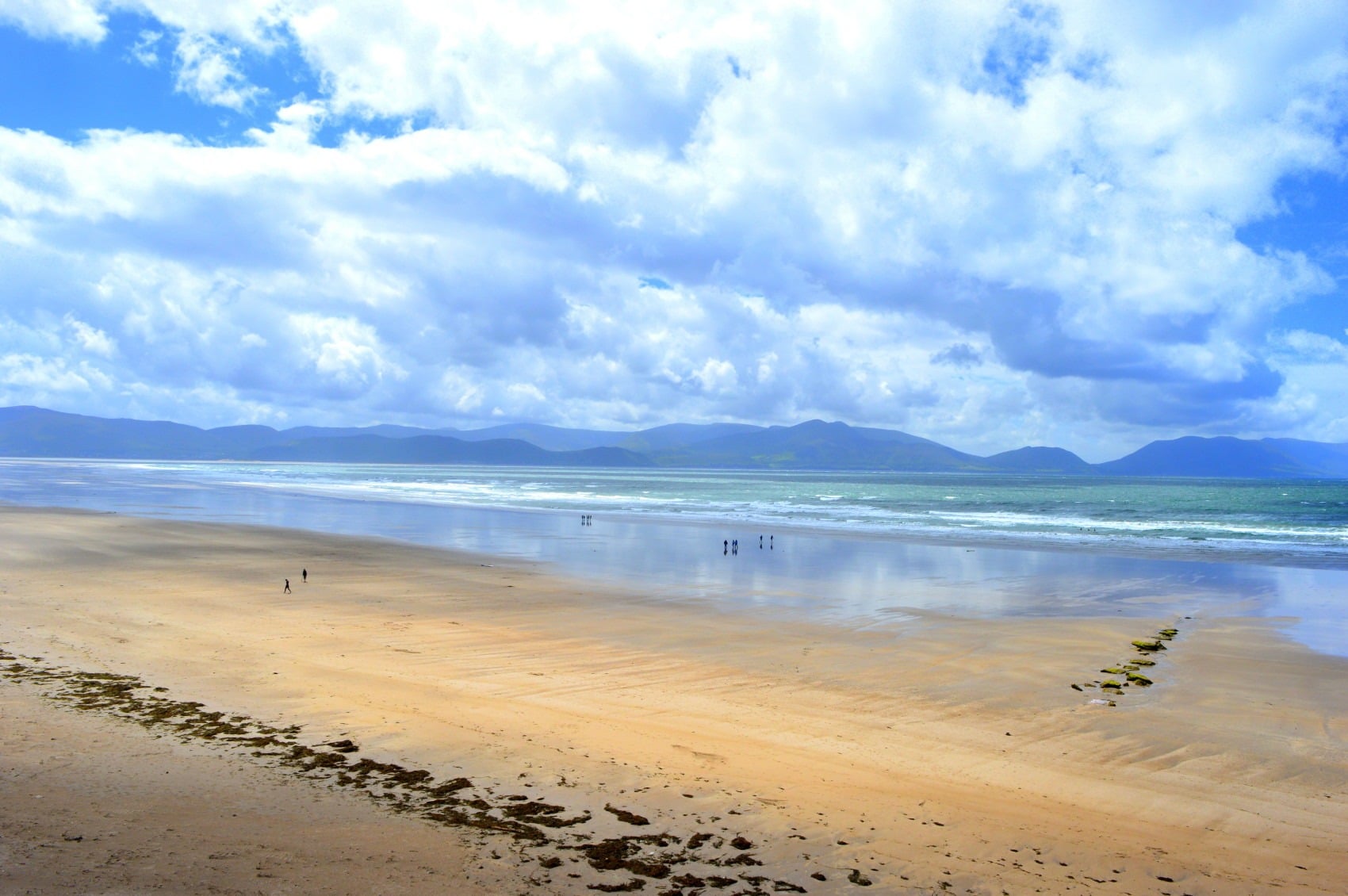 After breakfast, hop in the car and drive 30-minutes from town to Inch Beach. This is one of the most stunning sights in all of County Kerry and certainly not worth a miss.
Stretching 5 kilometres along the water's edge, this beach is popular for all types of water sports including surfing, kayaking, windsurfing and so on. There is also a surf school and equipment hire available for those keen to take to the waves.
Word of advice: there are strong currents at Inch Beach, so proceed with caution and remember to take special note of any warning signs that may be present.
Afternoon
Pizzeria Novecento
After you've got your fix of the sea, head on back to town for some lunch. We vote you try out Pizzeria Novecento in the heart of town. Some say this is the best pizza you'll find outside of Italy, and we agree!
Perfectly thin, freshly-made by the Italian, family owners, this pizza is simply 5/5. This is a take-out joint only so if it is sunny we suggest you eat al fresco on the pier or take it back to your accommodation to devour. Note: Pizzeria Novecento is cash-only.
Where: Pizzeria Novecento, Main St, Dingle, Co. Kerry, Ireland
Dingle Oceanworld Aquarium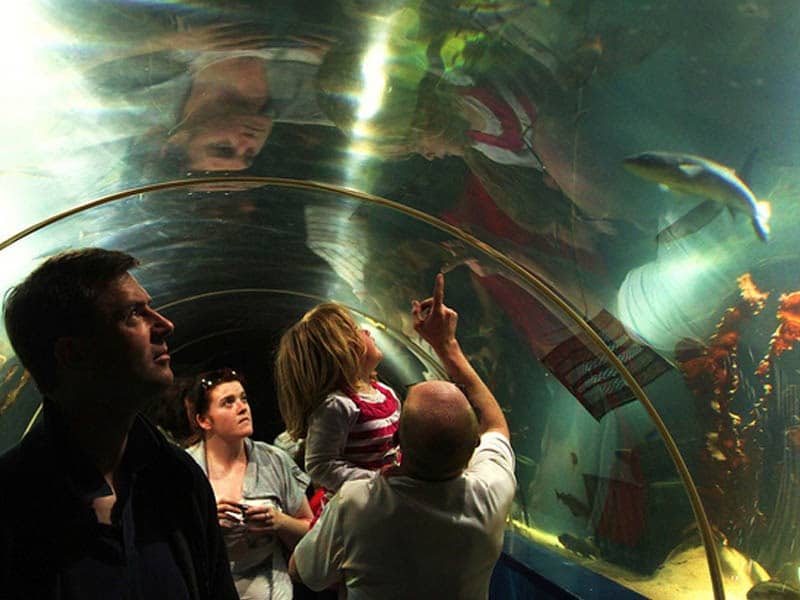 Prepare to be amazed at Ireland's largest aquarium. With conservation, rehabilitation, research and education all at the heart of this aquarium visitors are in for some treat.
Although it doesn't look like much from the outside, this experience in Dingle is bound to be one of the most immersive. Home to penguins, sharks, crocodile and turtles, Dingle's Oceanworld have rescued most of their residents and encourage conservation and education across the board.
Where: Dingle Oceanworld Aquarium, The Wood, Farrannakilla, Dingle, Co. Kerry, Ireland
Evening
Solas Tapas
As the evening draws to a close, a world-class dinner is in tow, and there's nowhere better to dine on your last night in Dingle than in Solas. This tapas restaurant may be something a little different than what the locals are used to, but as far as quality food goes, this restaurant is flawless.
The concept was delivered by head chef Nicky Foley and the menu incorporates its native setting and local fishing community whilst also offering contemporary vegetarian and vegan dishes to its guests.
Where: Solas Tapas & Wine, Unit 1, Strand St, Dingle, Co. Kerry, Ireland
Pub Crawl
What better way to end your stay in Dingle than with a pub crawl? Start out in Kennedy's for a quiet drink before making your way down to Foxy John's – a Dingle pub which is also a hardware store and has an awesome beer garden.
After, cross the street and head over to Paul Gaeney's Bar which is a cool spot for live music on the weekends.
Next up is The Mighty Session which has a pool table and live music worth listening to also, before going to An Droichead Beag – the only spot in town to stay open until 2.30am every night. Beware though: post-midnight, drinks get more expensive by the hour and they're known to charge 5 euros in for those not from around town.
If you're still standing and looking to do some dancing, check out Hillgrove Nightclub just around the corner. This is Dingle's only nightclub, consisting of two venues (as well as a hotel), and has been entertaining the community for over three decades. Follow the Hillgrove online to see what's happening on weekends to come and don't miss out – this is the biggest party in town.
Suggested Bars (and their addresses):
Kennedy's Bar, Upper Main Street, Dingle, Co. Kerry, Ireland
Foxy John's, Main Street, Grove, Dingle, Co. Kerry, Ireland
Paul Geaney's Bar & Restaurant, Main St, Grove, Dingle, Co. Kerry, Ireland
The Mighty Session, Lower Main Street, Dingle, Co. Kerry, Ireland
An Droichead Beag, Corner of Spa Road, Dingle, Co. Kerry, Ireland
The Hillgrove Nightclub, Spa Road, Grove, Dingle, Co. Kerry, Ireland
Where to Stay
B&Bs (bed and breakfasts) are all the rage in Dingle. Seeing as it is such a community-based town, it gives travellers a unique opportunity to get to know the locals, as well as getting all the best tips on how to experience the town.
These small hotel-like settings exist in abundance, our top two have got to be, however, the Quayside and The Waterfront.
The Waterfront is a classic B&B set in a large terraced house, overlooking Dingle harbour. A homely-setting offers guests a sitting room and a separate breakfast room, whilst the spacious en-suite bedrooms with tonnes of natural light and gorgeous views get serious bonus points. Set in the heart of town, this affordable B&B is maintained to the highest standard and is warm and comfy in equal measure.
Alternatively, the Quayside B&B is a fantastic and also affordable stay. Set on the site of a former stable, overlooking the placid waters of Dingle Harbour, this characterful B&B is more hotel-esque compared to The Waterfront. With large, airy rooms (all spotlessly clean, we must add), sprawling beds and a delicious breakfast served each morning, this is an ideal spot for those looking for the warmth of a B&B with a more hotel-style set-up.
If you're looking for an affordable and central hotel, however, check out the Hillgrove (also the location of Dingle's only nightclub, as aforementioned). Having had recent renovations throughout, this property retains its old-school charm with all the modern luxuries you could ask for. New waterfall-head showers, freshly tiled bathrooms, spacious bedrooms and luxurious linens prove why more traditional hotels like this will never go out of fashion.
A few suggestions:
The Waterfront, Strand St, Woodville, Dingle, Co. Kerry
Quayside B&B, The Tracks Dingle Co, Co. Kerry
The Hillgrove Nightclub, Spa Road, Grove, Dingle, Co. Kerry, Ireland
Get featured on Ireland Before You Die
Do you want to get your Irish business more online exposure? Especially to those interested in travelling the best places in Ireland? Then why not get a dedicated feature on Ireland Before You Die. Find out more 
here.