These are the 10 Best Bars & Pubs in Dingle.
Set on the stunning Dingle Peninsula is the sleepy seaside town of Dingle in County Kerry, one of the towns that have the best pubs in Ireland. Jutting out into the Atlantic Ocean, this quaint fishing village is as popular with locals as it is with tourists, who flood in each Spring season right up until the end of the year.
With a population of just over 2,000 residents and everything within a five-minute walk about town, it may seem a little excessive that there are a whopping 35 pubs to choose from, but it makes the town unique.
Struggling to figure out your top picks? Here are the 10 best pubs in all of Dingle town!
10. The Hillgrove
For all you party animals who can't say no to the standard midnight close-time, this one is for you. The Hillgrove is Dingle's only nightclub and draws movers and shakers on a weekly basis with top line-ups of entertainers and DJs from the district.
It is also a traditional hotel which has been recently renovated with modern comforts, whilst maintaining its old-school charm.
Where: The Hillgrove Nightclub & Accommodation, Spa Road, Dingle, Co. Kerry, Ireland
9. The Mighty Session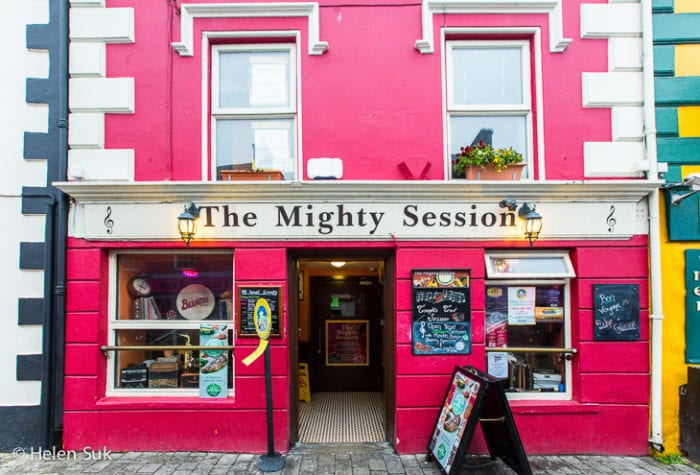 Looking for some live music or a date-night over a couple of games of pool? The Mighty Session is your place. Set in the heart of Dingle, on the main street alongside a horde of other pub options, The Mighty Session makes for the perfect stop-off on a pub crawl or place to hang out for the entire night.
Where: The Mighty Session, Lower Main Street, Dingle, Co. Kerry, Ireland
8. Kennedy's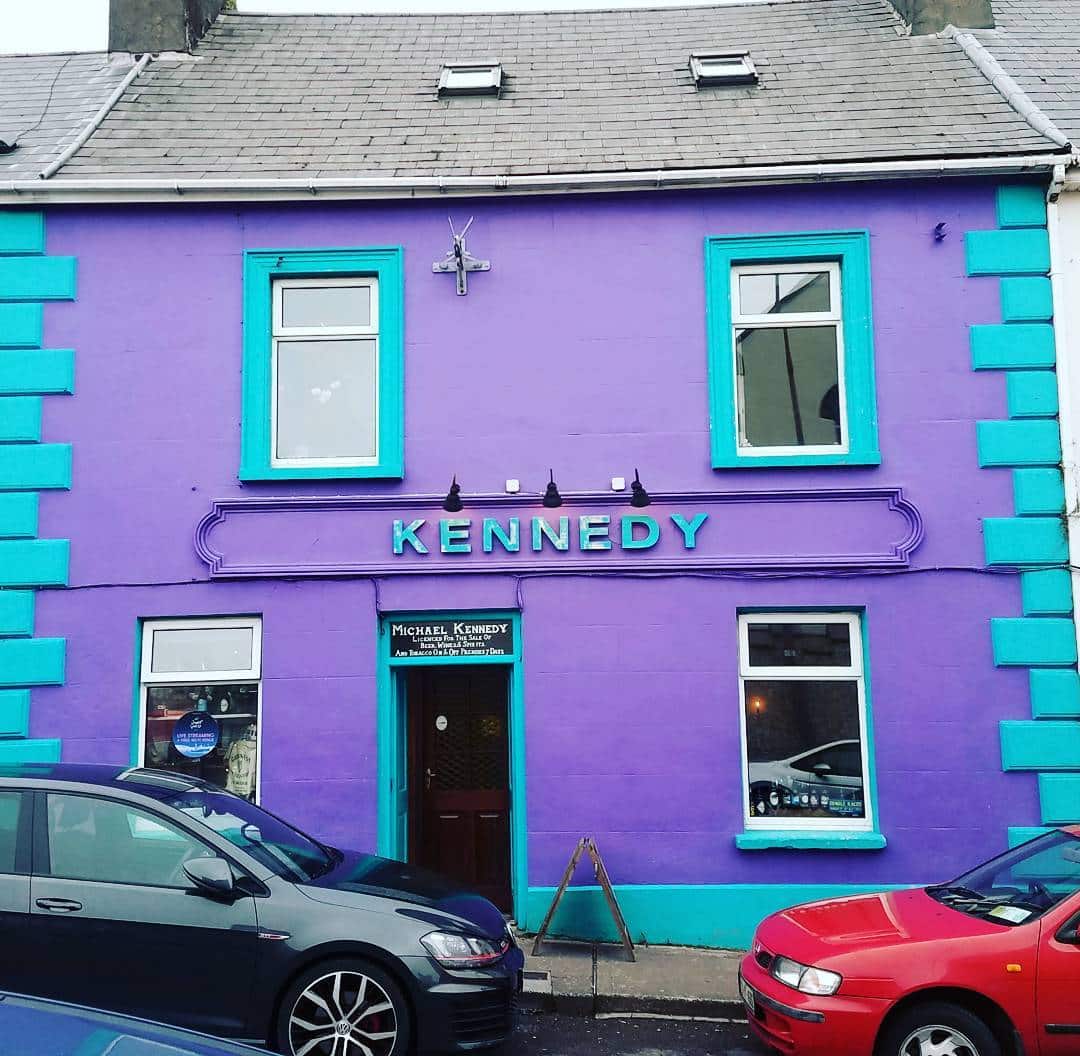 This is the perfect pub in Dingle if you're in search of something a little more laid back. Chilled and low-key, Kennedy's is ideal for date nights or quiet catch ups. Classic pub décor is punctuated by low light, hidden nooks and original features.
C: thewanderingwhitakersWhere: Kennedy's, Upper Main Street, Dingle, Co. Kerry, Ireland
7. Paudie's
Paudie's is the pub of the popular Dingle Bay Hotel. With traditional pub style and locals by the dozen, this quintessential "local" is not one to be missed when in Dingle. It is family-owned, giving it that extra little oomph – a feature only amplified through the home-style cooking that comes fresh from the kitchen.
Where: Paudie's Bar, Dingle, Co. Kerry, Ireland
6. O'Flaherty's Pub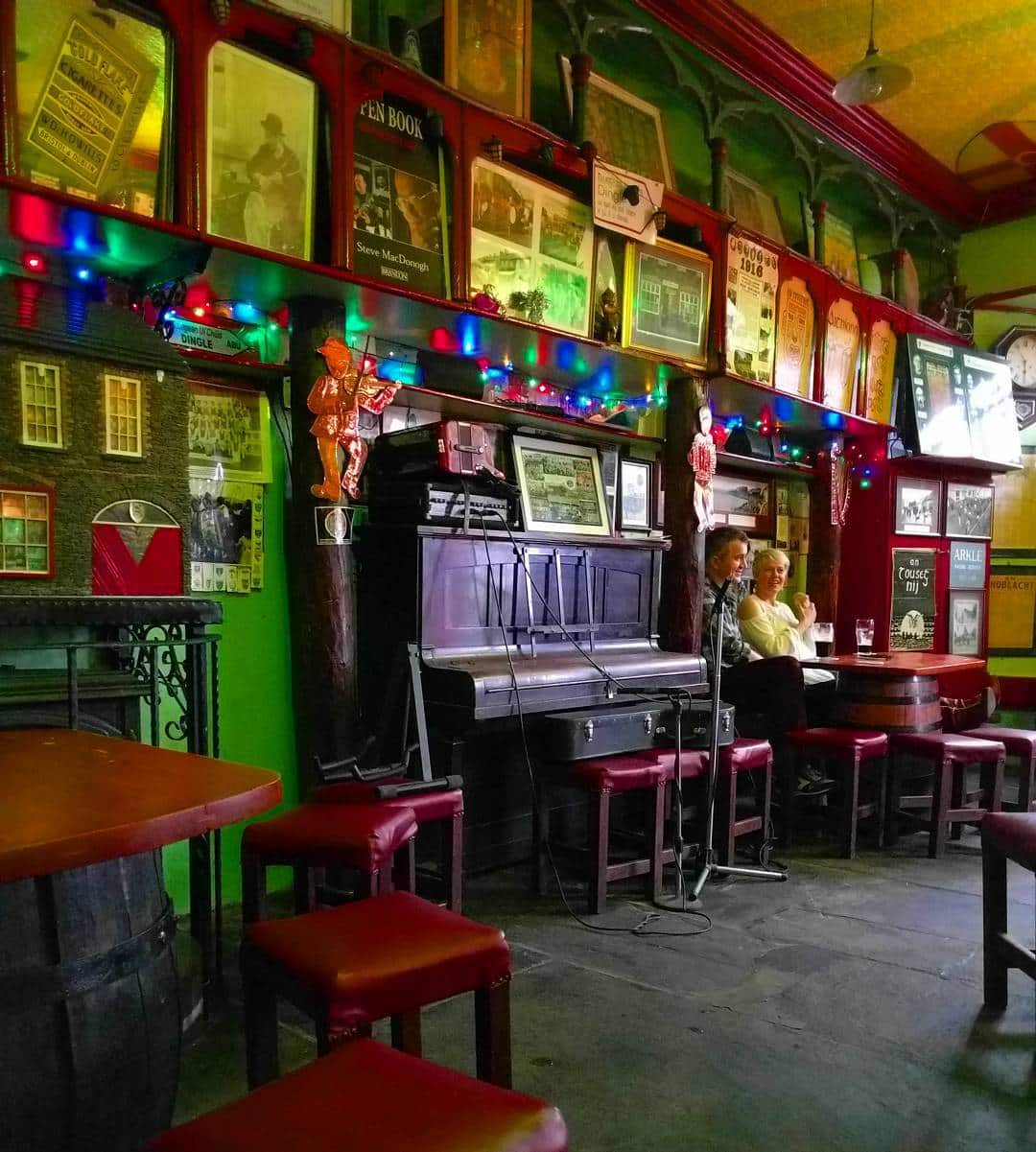 O'Flaherty's Pub in Dingle is your typical Irish pub. It is considered the leading live music pub in the town and is often referred to as the "trad mecca" of Dingle.
Local groups, as well as visiting musicians, are welcome to get involved. Let's just say, a night at O'Flaherty's is never anything but entertaining.Where: O'Flaherty's Pub, Bridge Street, Dingle, Co. Kerry, Ireland
5. Murphy's
This family-owned public house and bed and breakfast is run by local couple, John and Eileen and offers a genuine community experience.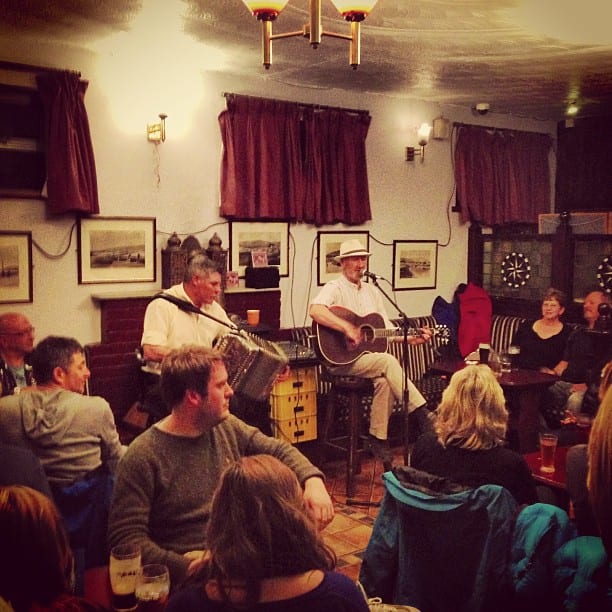 Sitting opposite the fishing pier in the heart of Dingle town, this traditional pub offers laid-back vibes, local and international patrons and some of the finest pub food on offer. Classic pub dishes rule the roost, but international and veggie options are always available, too.
Where: Murphy's Pub, Bed & Breakfast, Strand Street, Co. Kerry, Ireland
4. The Dingle Pub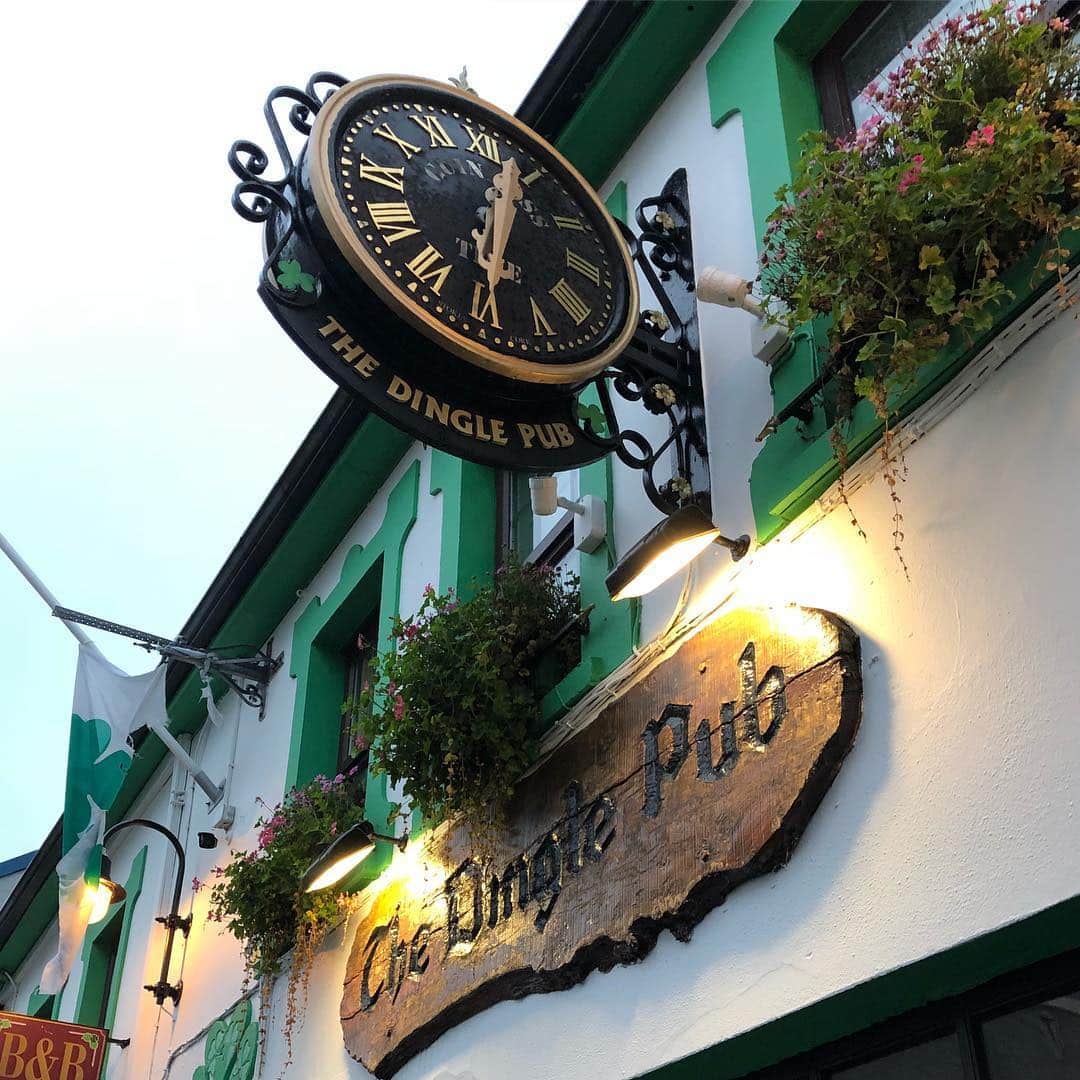 The Dingle Pub has got to be one of the most electric environments for a classic pub night out in town. There is not a chance you'll miss it (amidst the throng of other pub faces) with its white and shamrock green façade, but that's where the twee stylings end: The Dingle Pub is traditional Irish through-and-through.
Live music and classic grub will keep you keen all night, over some of the best Guinness in town.
Where: The Dingle Pub, Main Street, Grove, Dingle, Co. Kerry, Ireland
3. An Droichead Beag
This pub has got to be one of the most popular destinations in all of Dingle town. It stays open seven nights a week until 2.30am (whereas all other pubs, bar the Hillgrove Nightclub) close at midnight.
With live music, DJs and bands to keep you moving, this is an ultimate stop on any night out in Dingle. Visitors be warned though, they often charge €5 entry for out-of-towners past a certain time and drinks get more expensive by the hour past midnight.
Where: An Droichead Beag, Spa Rd, Dingle, Co. Kerry, Ireland
2. Foxy John's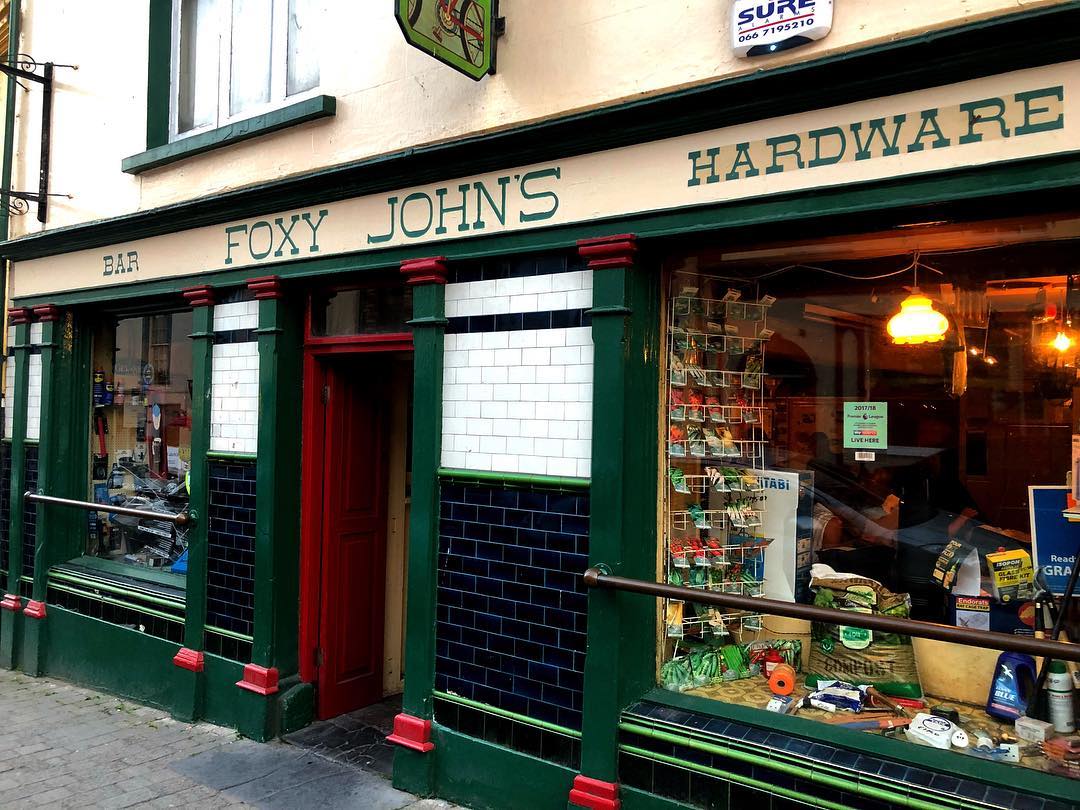 No trip to Dingle would be complete without a visit to Foxy John's. This hardware store / traditional Irish pub may be an interesting marriage, but it seems to work.
Sure, who doesn't want to stock up on DIY essentials over a couple of pints? With a roaring beer garden and a lively local crowd, this is a must-visit in Dingle.
Where: Foxy John's, Main Streer, Grove, Dingle, Co. Kerry, Ireland
1. Dick Macks
The ultimate not-to-be-missed pub when in Dingle is Dick Macks, no doubt. With the best beer garden in all of the town, live music, food trucks and its very own brewhouse, this is the leading venue for good times is Dick Macks.
Where: Dick Macks Pub, 47 Green Street, Dingle, Co. Kerry, Ireland
Get featured on Ireland Before You Die
Do you want to get your Irish business more online exposure? Especially to those interested in travelling the best places in Ireland? Then why not get a dedicated feature on Ireland Before You Die. Find out more 
here.