When trying to decide what the best things to do in Antrim are, you certainly won't be short for choices. The county of Antrim contains a wide variety of things to do and see that will keep all visitors happy.
County Antrim in Northern Ireland is, without a doubt, one of the most beautiful and interesting counties in Ireland.
Antrim offers its visitors a wide variety of things to do, from sampling fine whiskey and walking on majestic landscapes to crossing rope bridges and admiring the breathtaking scenery it has to offer. For a county so small, there is a lot to do in it!
In this article, as part of our county guide, we will list what is, in our opinion, the ten best things to do in Antrim.
Ireland Before You Die's tips for visiting County Antrim:
Pack appropriately for the unpredictable Irish weather!
Antrim has many attractions, be sure to research the area and plan your itinerary in advance.
Bring comfortable walking shoes for many outdoor activities!
Rent a car so you can explore the more rural areas.
Check out the North Coast with beautiful destinations, such as the Giant's Causeway and Carrick-a-Rede rope bridge!
10. Whitehead Railway Museum – learn the history of the steam train in Ireland
The Whitehead Railway Museum contains traditional displays and exhibits with new multimedia and interactive displays. They allow visitors to experience steam trains in action and learn about the history of the steam train in Ireland.
9. Ulster Aviation Society – admire the diverse range of aircraft
If you are an aviation enthusiast, you will enjoy visiting the Ulster Aviation Society, which includes a great collection of 41+ aircraft which range from vintage WWII fighters from the Cold War era to fast jets, military helicopters, and many more.
8. Rathlin Island – a beautiful isolated island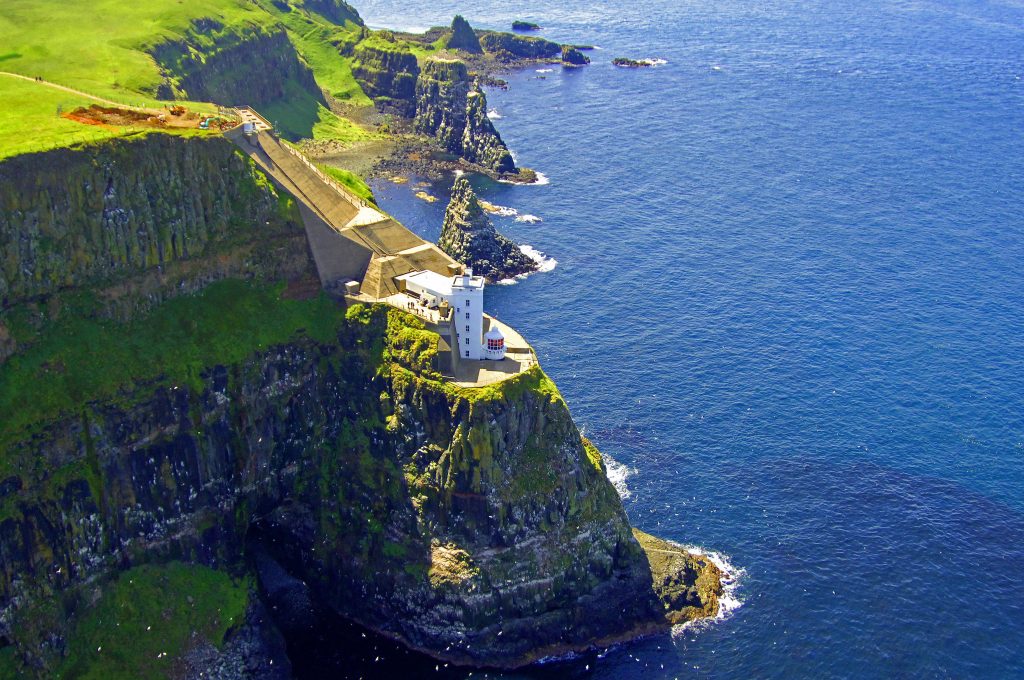 Rathlin Island is a beautiful isolated island that lies a few miles off the coast of Antrim.
The island is ideal for many activities such as walking, cycling, fishing, and birdwatching. If you are lucky, you might even spot the majestic puffin bird.
READ MORE: 5 reasons to visit beautiful Rathlin Island
7. Dunluce Castle – amazing cliffside views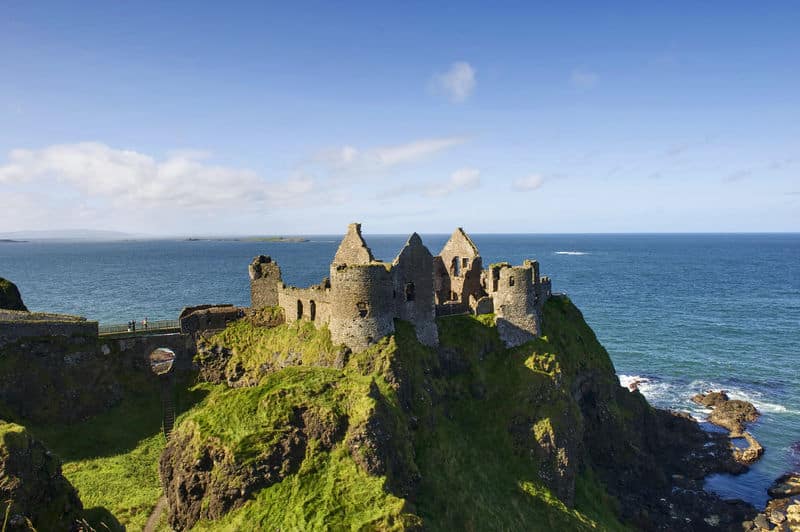 Dunluce Castle is a castle that sits on the edge of a cliff and offers truly breathtakingly amazing panoramic views of the Irish coastline.
RELATED: The 5 best castles in Northern Ireland.
6. Bushmills Distillery – the oldest licensed distillery in the world
Bushmills Distillery was first opened in 1608, which technically makes it the oldest, licensed distillery in the world. Today it stands as one of the most famous Irish whiskey exporters.
The distillery offers visitors the 'Bushmills Brand Experience', a guided tour around the distillery that involves tasting some of the famous brews.
READ MORE: 6 Things We Learned At The World's Oldest Whiskey Distillery (Bushmills)
5. Glenoe Waterfall – a stunning and majestic waterfall
Glenoe Waterfall is a stunning and majestic waterfall that is located within the equally stunning Glens of Antrim. The waterfall is one of the best in Ireland and is certainly worth checking out.
4. Carrickfergus Castle – an important castle steeped in history
If you are a history buff, you will be in for a treat with Carrickfergus Castle as it is steeped in history.
The castle has played host to many battles and sieges from the Scots, French, English, and the Irish. It remains one of the best-preserved medieval structures in Ireland and one of the best castles in Northern Ireland.
3. Carrick-A-Rede Rope Bridge – the most famous bridge in Ireland
The Carrick-a-Rede Rope Bridge is arguably the most famous bridge in Ireland, as many tourists flock there every year to get that perfect insta-worthy picture. The bridge links Ballintoy to the small island of Carrickarede and offers excellent views.
2. The Dark Hedges – one of the top best things to do in Antrim
If you are a fan of Game of Thrones, you will be familiar with the location known as the Dark Hedges, as it was used in the show as the Kingsroad.
Besides being great for fans of Game of Thrones to visit, the Dark Hedges has lots to offer to everyone as it is also a beautiful location.
1. Giant's Causeway – Northern Ireland's most popular tourist attraction
In first place on our list of the best things to do in Antrim is Giant's Causeway, Northern Ireland's most popular tourist destination.
The landscape of the Giant's Causeway is unique as it contains a large stretch of staircase-shaped rocks which were formed by volcanic eruptions that occurred over 65 million years ago.
It is a true natural wonder to behold!
That concludes our list of the ten best things to do in Antrim. How many of them have you been to?
Your questions answered about the best things to do in Antrim
Do you have more questions? We have you covered! In this section, we've compiled some of our readers' most frequently asked questions and popular questions that have been asked online about this topic.
What is Antrim famous for?
Antrim is famous for its stunning coastline, natural landscapes, and historic landmarks such as the Giant's Causeway.
Is County Antrim expensive?
It's important to do your research and plan your budget in advance to ensure you can enjoy your visit without overspending, as Antrim can be relatively expensive, particularly during peak tourist season. However, there are also many affordable accommodations, restaurants, and activities available.
What is a cool fact about Antrim?
A cool fact about Antrim is that it is home to the Dark Hedges, an avenue of beech trees that was used as a filming location for Game of Thrones and has become a popular tourist attraction.