From seabird colonies to stunning landscapes, there are many reasons to visit Rathlin Island. Here are our top 5.
Fancy a getaway from the mainland? Experience the breath-taking sights and sounds and the fascinating history of Rathlin Island, just a short ferry-ride away from Ballycastle on the Antrim Coast in Northern Ireland.
The island may only have approximately 150 inhabitants, but thousands of seabirds (and a whole array of other incredible wildlife) also consider it their home. We've rounded up five exciting reasons why Rathlin Island is the perfect destination for a retreat.
5. The fantastic seabird colonies at West Light Seabird Centre
If you are visiting during the spring or summer months, get ready to witness Northern Ireland's largest seabird colony, as it is one of the best places to see puffins in Northern Ireland! You will see everything from fulmars and razorbills to guillemots and kittiwakes, but most importantly, puffins! (Who doesn't love puffins?)
These incredible birds can be found at the West Light Seabird Centre, so if you are a keen birdwatcher, this is an absolute must-see. You may even see some birds raising their chicks on the cliff edges!
Do bear in mind, however, that this is an uphill journey that may take a couple of hours to walk, so consider taking the private bus from the Harbour to the Seabird Centre if you prefer.
Address: West Light Seabird Centre, Rathlin Island – Ballycastle, Ballycastle BT54 6RT
4. The 'upside-down' lighthouse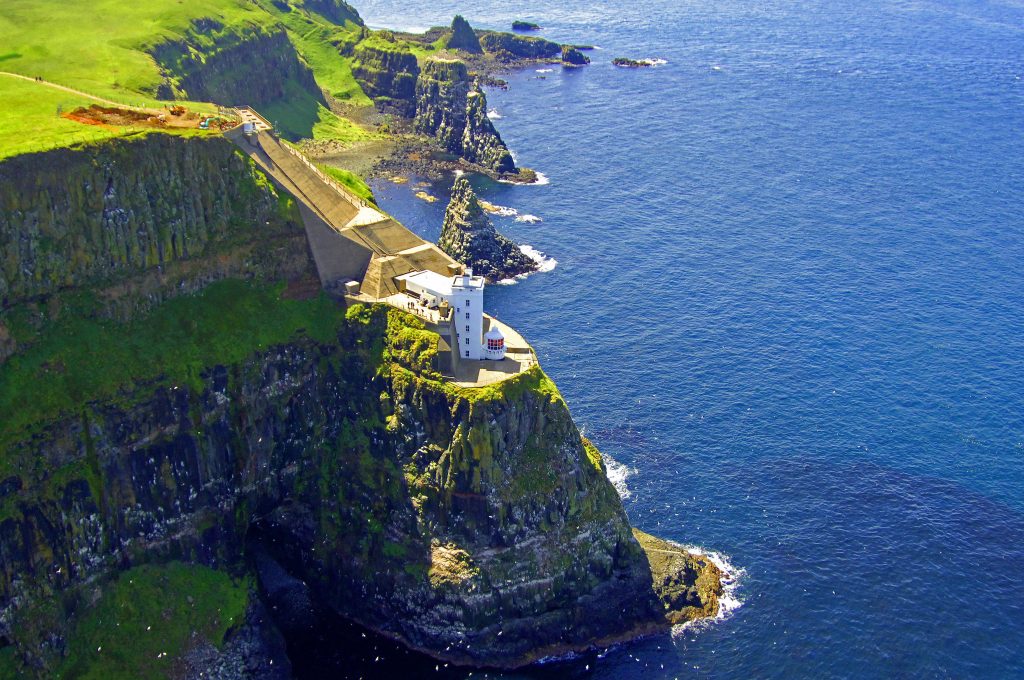 A short stroll away from the Seabird Centre is the 'upside-down' lighthouse. It is part of the Great Lighthouses of Ireland trail, but is the only one of its kind in Ireland. Walk down 98 steps to the viewing platform, where you will find telescopes and binoculars that enable you to zoom into the wildlife and scenery up-close!
Why not also take the opportunity to learn about the history of the lighthouse and what life was like for those who worked and lived there? There are even a further 64 steps down to the bottom of the lighthouse tower. What a great way to get those steps in, eh?
Address: Rathlin West Lighthouse, Rathlin Island, Ballycastle BT54 6SB
3. Cycle hire, bus tours, and walking tours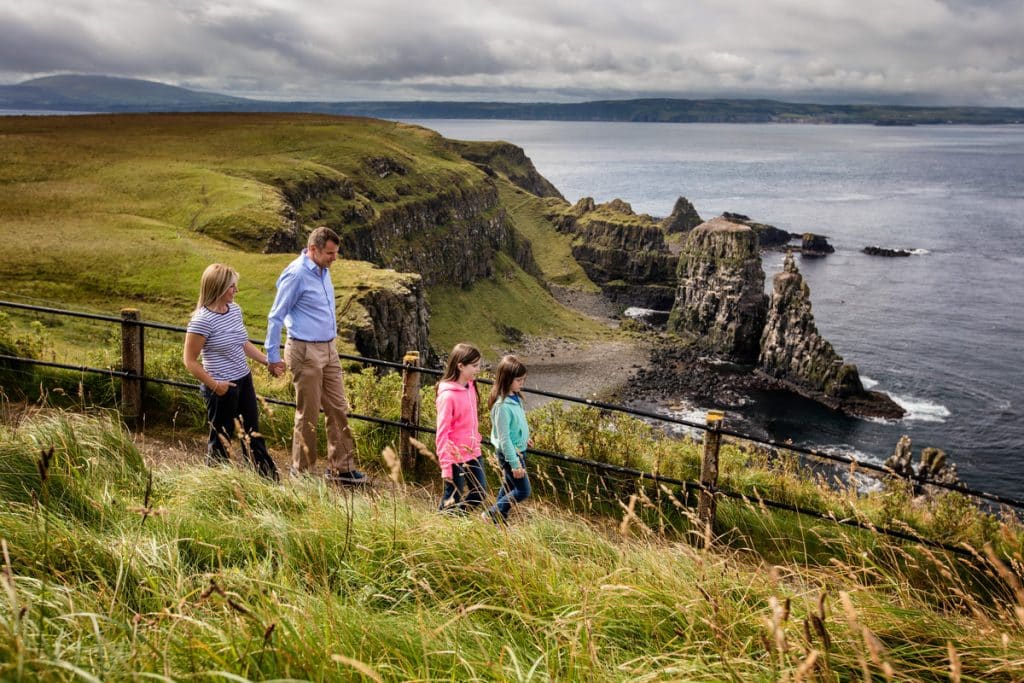 One of the best ways to see Rathlin Island's stunning views and wildlife is to hire a bicycle from Soerneog View Hostel. There is very little traffic on the island, so the most congestion that you may come across may be a herd of cows!
Please be aware that cycle hire is seasonal, so we would advise that you check availability in advance, and book ahead to avoid disappointment. If you wish to bring your own bicycle, these can be brought over by ferry on both the MV Spirit of Rathlin and the MV Rathlin Express, but again, booking is advisable.
Rathlin Island also has a rich cultural heritage, so if you enjoy myths, legends, and history, there are several walking and bus tours to choose from. Listen to the guides describe the Viking Raid on the island, the shipwrecks, and other dramatic history that may surprise you. Don't forget to visit the Boathouse Visitor Centre to see some fascinating artefacts!
Address: Soerneog View Hostel, Unnamed Road, Ballycastle BT54 6RS
2. Unforgettable wildlife
If cute seals (like the one in the picture) are your thing, then the Roonivoolin trail is essential! The trail begins at Church Bay, leading you to the southern end of the island, and all the way back. If you didn't already see them at the harbour when you arrived on the ferry, you may spot some seals in Mill Bay, lazing around the stony beaches.
These adorable creatures are not the only animals to be on the lookout for on this three-mile walk, because a few buzzards or peregrines may also make an appearance once you reach Roonivoolin (which means 'point of the gulls').
You may even catch sight of an Irish hare roaming in a field. There are some truly picturesque views to take in at Roonivoolin, so make sure you have a camera ready.
1. Stunning coastal landscapes
Perhaps we don't need to remind you that Rathlin Island has some breath-taking scenery again, but we will anyway: Everywhere you turn, there is probably some spectacular, dramatic view of the land and/or the sea.
Appreciate the beautiful wildflowers if you are visiting in the warmer months, or capture the magnificent big waves that the stormy weather may bring in the colder months.
The cliffs stand at an impressive height of 70 metres, and combined with the old dry-stone walls and ruined cottages, the island has a somewhat rugged feel. At the same time, however, people often remark of how peaceful and tranquil the island is. Clearly this place has something for everyone, so it's definitely worth paying a visit.