Thanks to TV shows like Game of Thrones and Derry Girls, Northern Ireland has become a tourist hotspot in recent years.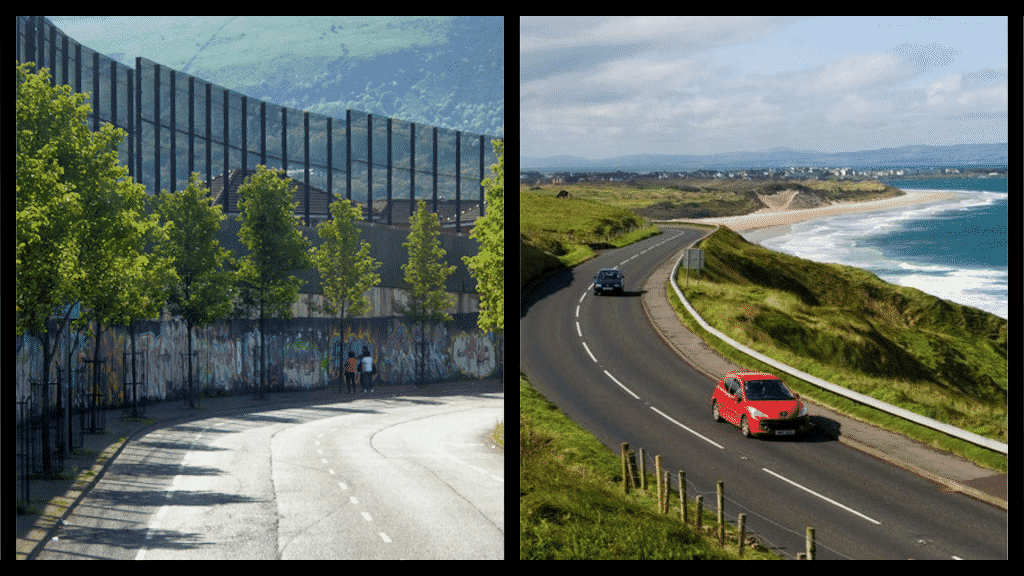 Renowned for its scenic natural beauty, friendly locals, and historical culture, there is so much to explore and enjoy here.
Travelling to Northern Ireland doesn't have to cost a fortune. Here are the ten best free things to do in Northern Ireland.
For those travelling on a budget, Northern Ireland is home to an abundance of free attractions that can be enjoyed by all. Curious to learn more? Read on.
Our top tips for visiting Northern Ireland on a budget
While these activities and attractions are free, you may need to travel to reach them. We advise consulting public transport timetables and prices in advance.
Should you need to rent a car, visit our handy guide for tips on how to get the best deals.
Regarding public transport, concessions are available. Those over 66 years of age from anywhere in the island of Ireland can avail of free public transport in Northern Ireland.
The Irish weather is unpredictable. Make sure to pack waterproof clothing, especially as a lot activities on this list are outdoors.
Northern Ireland – particularly Belfast – has a very vibrant street art culture that goes beyond the ubiquitous political murals. A wander about Kent Street and surrounding streets is a must.
10. Lough Navar Forest, Co. Fermanagh – immerse yourself in nature
First up on our list of the best free things to do in Northern Ireland is the incredible Lough Navar Forest in County Fermanagh.
Comprising over 2,600 hectares of forest, this incredible park is one of the gems of the Marble Arch Caves Global Geopark, which is one of the best caves in Ireland and a unique Valentine's date idea in Ireland. A walk or drive around here will offer up views out over Lower Lough Erne, the Sperrin Mountains, and the west coast of Donegal.
Address: Lough Navar Forest Dr, Enniskillen BT93
9. The Dark Hedges, Co. Antrim – for Game of Thrones fans
This beech tree-lined avenue has risen to prominence in recent years thanks to the HBO fantasy drama Game of Thrones.
What may come as a surprise, due to its prominence as a tourist attraction, is that it is actually completely free to visit.
READ MORE: Our guide to the best Game of Thrones tours in Ireland.
Address: Bregagh Rd, Stranocum, Ballymoney BT53 8PX
8. Cave Hill Country Park, Co. Antrim – for views over Belfast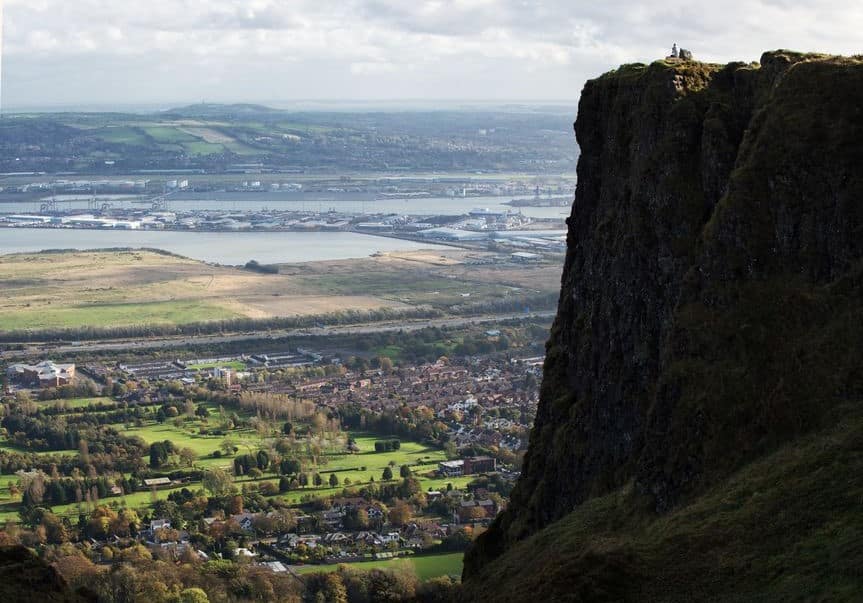 If the weather is good, then taking a walk up Cave Hill is one of the most rewarding experiences in Belfast.
Set atop the Cave Hill Country Park close to Belfast Castle, walkers can enjoy incredible, panoramic views of Belfast Lough and beyond from the top. On a clear day, you can even see as far as the Mourne Mountains.
LEARN MORE: The IB4UD guide to walking Cave Hill.
Address: Antrim Rd, Belfast BT5 5GR
7. St Patrick's Cathedral, Co. Armagh – delve deep into Irish history
For those who want to take a deep dive into Irish culture and history, a trip to St Patrick's Cathedral in Armagh is essential.
Admission is free, and you can soak up all the history and majesty of this 19th-century cathedral.
Address: 41 Cathedral Rd, Armagh BT61 7QX
6. Derry City Walls, Co. Derry – the only remaining completely walled city in Ireland
No visit to Derry is complete without taking a walk around the incredible 17th-century City Walls.
A walk around the City Walls will not only allow you to discover the Renaissance style layout of the city, but you will also get the chance to see Europe's largest collection of cannons.
Address: The Diamond, Londonderry BT48 6HW
5. The Peace Walls, Co. Antrim – a physical reminder of Belfast's troubled past
The Peace Walls across East and West Belfast are definitely one of the best free things to do in Northern Ireland.
Giving an insight into the city's troubled past, these walls divide loyalist and nationalist communities in an attempt to quell conflict.
Today the walls are covered in graffiti with sayings such as "love, not hate". They stand as a poignant reminder of Belfast's history.
Address: 15 Cupar Way, Belfast BT13 2RX
4. Ulster Museum, Co. Antrim – discover history, science, art, and more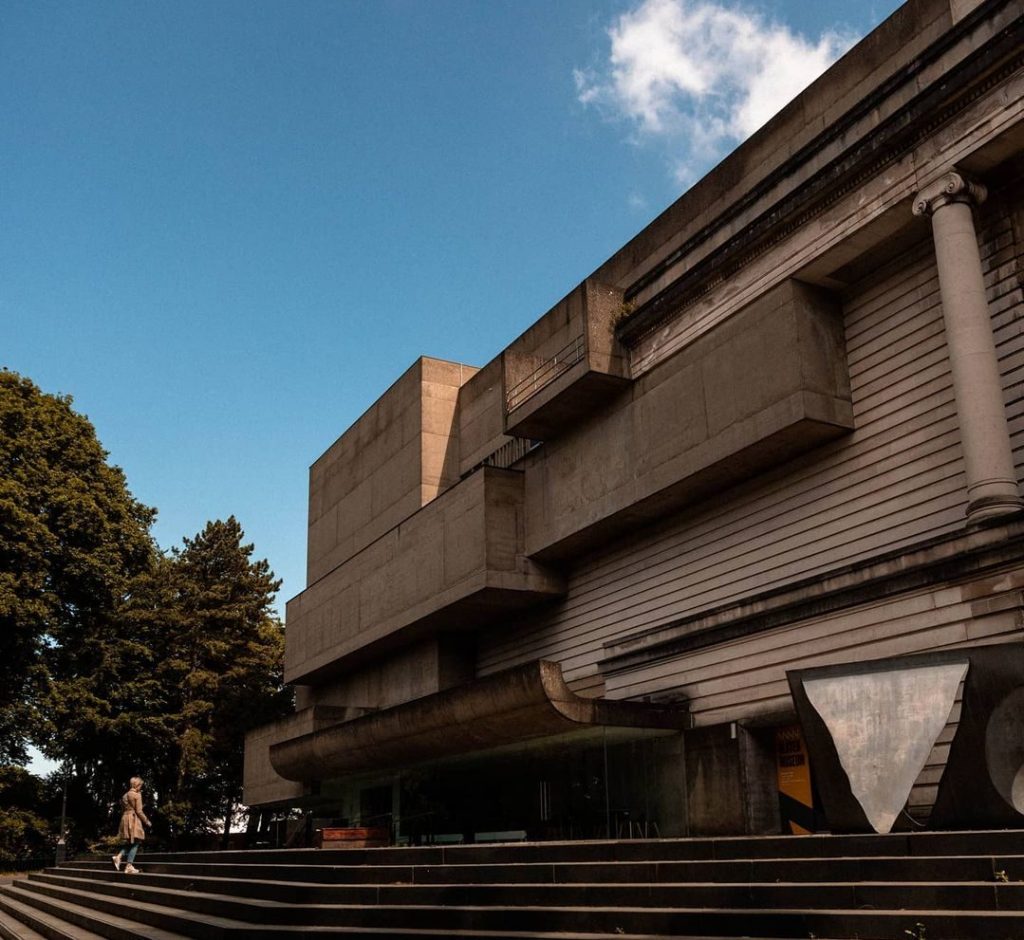 Believe it or not, entrance to Belfast's Ulster Museum is completely free!
Home to a collection of historical artefacts, art exhibitions, and more, a visit to Ulster Museum is the perfect day out for the whole family.
Did you know you can see an Egyptian mummy here?
MUST READ: Ireland Before You Die's guide to the best free museums in Ireland.
Address: Botanic Gardens, Belfast BT9 5AB
3. Kinbane Castle, Co. Antrim – a free alternative to Dunluce Castle
If one of the reasons you're visiting Ireland is to check out its historic castles, then Kinbane Castle is a must-visit and it is on your journey from Belfast to the Giant's Causeway.
Just half an hour's drive from the famous Dunluce Castle, this impressive 16th-century castle sits atop Kinbane Head, juts out into the Atlantic Ocean.
Address: 81 Whitepark Rd, Ballycastle BT54 6LP
2. Mourne Mountains, Co. Down – for some of the most incredible scenery you'll ever see
To experience some of the most remarkable natural beauty that Northern Ireland has to offer, you have to visit the magical Mourne Mountains in County Down.
Whether you're a seasoned hiker or just want a peaceful stroll, this is the perfect place to be at one with nature alongside spectacular views.
Address: Newry BT34 5XL
1. Causeway Coastal Route, Co. Antrim – traverse the tourist trail
Topping our list of the best free things to do in Northern Ireland is a scenic drive along the Causeway Coastal Route, where you can visit Ballycastle which is a Northern Irish town you must visit before you die.
You'll get to enjoy the beautiful coastal scenery and pass some of Northern Ireland's most iconic attractions. These include the Giant's Causeway, Dunluce Castle, and Mussenden Temple, one of the most fun things for couples to do in Northern Ireland.
Address: Ballintoy, Ballycastle BT54 6NE
Other notable mentions
Belfast City Hall: If you find yourself in Belfast, Northern Ireland, you must check out Belfast City Hall. Public tours of Belfast City Hall in the City Centre are free!
Titanic Belfast: Although the museum itself is not free, head down to Titanic Belfast and check out the beautiful surroundings of the museum. Here, you can see where the ship was built at the former Harland and Wolff shipyard.
Also, check out the outside of HMS Caroline and the SS Nomadic while you're at it.
Divis Mountain and Black Mountain: At Divis and Black Mountain, you can enjoy the panoramic city and mountain views through nature trails and rich landscape, beautiful even on a rainy day.
Slieve Gullion Forest Park: In this beautiful forest park and mountain in County Armagh, you can explore endless trails with stunning views out to the Mourne Mountains and Cooley Peninsula.
Royal Botanic Gardens: At Royal Botanic Gardens, Belfast, you can enjoy tropical plants at the Palm House and Tropical Ravine free of charge.
CS Lewis Square: CS Lewis Square in East Belfast is an exciting public space named after the writer from Belfast. Here, you can discover free events and maps to help your adventure around the city.
Glenariff Forest Park: In Northern Ireland, there is an abundance of forest parks. Glenariff Forest Park, County Antrim, is set on a stunning landscape and is a fairly easy-going walk. Best of all, there is no entry fee.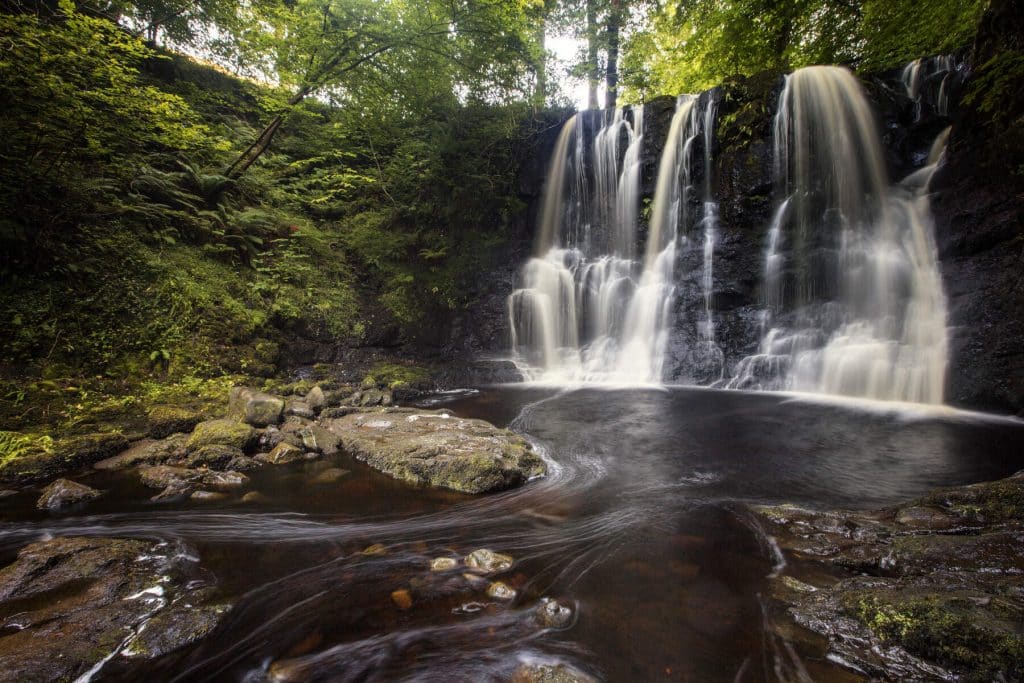 Your questions answered about free activities in Northern Ireland
If you still have questions about free activities, don't worry! In this section we address some of our readers' most frequently asked questions as well as some popular questions that have been asked online about this topic.
Is Titanic Belfast free?
No, Titanic Belfast is not free. However, if you're on a budget, it is well worth taking a trip down to see the Titanic Museum building and the exciting surroundings at the Belfast docks.
What is the best month to visit Northern Ireland?
To make the most of the beautiful natural scenery and outdoor attractions, we recommend visiting in the spring, summer, or early autumn, as days will be longer and conditions milder.
What is the most visited attraction in Northern Ireland?
The Giant's Causeway on the Antrim Coast is the most visited attraction in Northern Ireland, welcoming hundreds of thousands of visitors every year.