Located in the Southern Midlands of Ireland, this landlocked county is large in size and offers an utter escape from the hustle and bustle of city life.
Tipperary is praised for its low-key way of life, with rural, rolling pastures, heritage sites, and adventure centres. There are tonnes of things to keep you busy when in the locale, so here are the best things to do in Tipperary.
10. Cashel Folk Village – for a quirky experience
This unique museum experience is located in Cashel in County Tipperary.
Offering a broad insight into different areas of Irish history, this has been listed as the preeminent leading and award-winning museum in the area for years.
Cashel Folk Museum is open from late March to mid-October and off-season by appointment only.
Address: Dominic St, Cashel, Co. Tipperary
9. Nenagh Heritage Centre – the all-rounder
This heritage centre is one of the best things to do in Tipperary for the entire family, with things to do and see for all ages.
The centre is located in what was once a 19th-century prison, and fantastic tour guides with tonnes of knowledge and expertise are certain to alight this experience in Tipperary.
Address: Nenagh North, Nenagh, Co. Tipperary
8. Galtymore – for adventurers
This is the highest mountain in Tipperary and also leads into County Limerick too. It is a challenging range with steep drops and sheer facades, challenging ascents, and cloud-ridden summits.
If you're a keen adventurer and visiting the country shortly, this is a must.
Address: Knocknagalty, Co. Limerick, Ireland
7. Bike Park Ireland – for thrill-seekers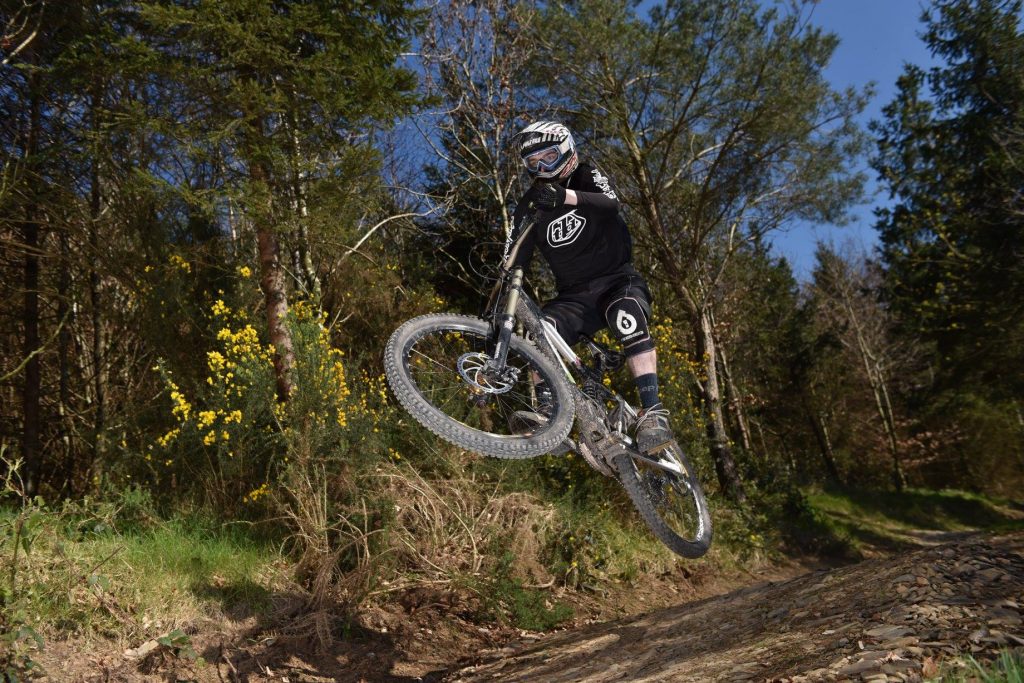 Bike Park Ireland is the leading mountain biking facility in Ireland. Offering tracks for beginners with training right up to pro-status, this centre excels at providing something for all.
On-site army trucks deliver bikers to the tops of the downhill mountain tracks, so all you have to do is choose your trail, buckle up, and have the time of your life!
Address: Knockshigowna, Roscrea, Co. Tipperary
6. Chez Hans – for the finer things
If you so happen to be hanging out in Tipperary and want to enjoy the finer things in life, check out Chez Hans. This upscale restaurant is housed in a renovated Victorian-Gothic church.
Expect every attention to detail paid, luxury finishes, sophisticated presentation, and some of the most elegant dining to be had, all of which make this one of the best things to do in Tipperary.
Address: Moor Ln, Moor, Cashel, Co. Tipperary
5. Brú Ború Heritage Centre – the cultural centre
Located near the Rock of Cashel, this makes for a great additional stop when exploring the history-rich area.
With art, music, and entertainment, Brú Ború acts as a centre for visitors and locals. It celebrates local art and performance as well as offering an education centre.
Address: Moor, Cashel, Co. Tipperary</p>
4. McCarthy's Pub, Restaurant and Undertaker – the local pub
McCarthy's is a local country pub with a twist. Like most of its neighbouring pubs, McCarthy's offers a watering hole-come-restaurant, but it also markets itself as an undertaker. In fact, its motto is "we'll wine you, dine you, and bury you".
The business was established by Richard McCarthy in the 1850s and remains today as one of the best local gems in all of Tipperary county.
Address: Main St, Spitalfield, Fethard, Co. Tipperary
3. Mitchelstown Cave – for curiosity
Located in Ireland's Ancient East, Mitchelstown Cave is a natural wonder and one of the most unique and best things to do in Tipperary.
Discovered by accident in May 1833 by Michael Condon, these caves have been a consistent and popular tourist attraction for nearly two centuries.
Lighting, footpaths, and tour guides ensure safety is paramount as guests get an insight into this natural wonder that hides in plain sight under the ground we walk.
Address: Mitchelstown Cave Burncourt, Cahir, Co. Tipperary, E21 H920
2. Swiss Cottage – for charm
This Swiss Cottage is a million miles away from any of its neighbouring buildings. Built in the early 1800s, the Swiss Cottage evokes notions of the Alps and ski-villages in mainland Europe – a far cry from its rural, Irish country surroundings.
Built by Richard Butler, 1st Earl of Glengall, this unique addition to Tipperary's landscape is a top tourist attraction.
Address: Farrannagark, Cahir, Co. Tipperary
1. Rock of Cashel – for history
If you keen to experience a location of history and heritage, no trip to Tipperary would be complete without visiting the Rock of Cashel.
Standing proud on a hill overlooking the lands, the Rock of Cashel is a group of medieval buildings, including a high cross, a round tower, and a chapel. The site is open year-round, and tours are available.
Address: Moor, Cashel, Co. Tipperary