From castles to parks, here are our top ten things to do and see in County Meath in Ireland.
County Meath is located just north of Dublin. Rich in heritage sites and places of cultural significance, Meath can make for a great day trip or weekend adventure.
Often passed through en route across the country, Meath's rolling green hills suggest a sense of simple serenity, but don't let that fool you. There are tonnes of things to keep you busy in this Dublin border county.
Here are the top ten things to do in County Meath.
Ireland Before You Die's tips for visiting Meath:
Bring comfortable shoes for hikes in the scenic Boyne Valley.
Pack for all weather conditions, as the climate can be unpredictable.
Try traditional Irish dishes like colcannon or coddle.
Visit the Hill of Tara, an important site in Irish mythology.
If you don't like physical activities, there are plenty of Irish pubs to enjoy a pint in!
10. Slane Castle and Distillery – for stately grounds and whiskey
When taking a trip to Meath, one place you should definitely check out is Slane Castle, which not only offers a majestic and Instagram-worthy estate and grounds, but also houses the Slane Distillery within its stables.
Slane Castle is an 18th-century private residence best known for its outdoor concerts featuring rock superstars, such as past performers Bon Jovi, U2, and Madonna. Guided castle tours include the neo-Gothic ballroom and the King's Room.
Head over to the castle's stables to visit the Slane Distillery, where a range of Irish whiskeys are made and guided tours are offered hourly.
While in the area, why not visit the Hill of Slane too? About a half-hour walk from the castle, the hill boasts historical monuments and excellent views of County Meath.
Address: Slanecastle Demesne, Slane, Co. Meath
RELATED: The 10 best castles near Dublin, you need to visit.
9. Swan's Bar – for a cosy pint
If you're keen for a cosy pint while in County Meath, make sure to check out Swan's Bar. This is a local spot that favours cold Guinness and snug interiors of authentic Irish pub décor.
Always brimming with banter, this is the type of spot you're likely to end up chatting away to some new friends. Bonus points go to its heated beer garden.
Address: Knavinstown, Ashbourne, Co. Meath, A84 RR52
8. Trim Castle – for an impressive castle
This Norman castle is located riverside in Trim, County Meath. In fact, it is the largest Norman castle on all of the Emerald Isle.
Construction on this castle began around 1176, and today the site remains one of the most popular destinations for tourists and sightseers in the locale.
Tours of the grounds are available; see Heritage Ireland for more details.
Address: Trim, Co. Meath
7. Irish Military War Museum – for history buffs
The Irish Military War Museum in County Meath is a playground for those with an interest in military vessels and history buffs. It is the largest private military collection, and the museum offers over 5,000 square feet of wonderment.
It's also super interactive and fit for visitors of all ages! To top it off, there's even a playground and petting zoo for the little ones.
Address: Starinagh, Co. Meath
6. Hill of Tara – for budding archaeologists
This is perhaps one of Meath's best-known sites. The Hill of Tara bears great archaeological importance and offers a doorway to Ireland's ancient past, teaching us a lot about our primitive predecessors.
In tradition, it is said that the Hill of Tara was the seat of the High King of Ireland. Admission to the Hill of Tara is free.
Address: Castleboy, Co. Meath
5. Red Mountain Open Farm – for the little ones
Red Mountain Open Farm is a farm and activity centre located in County Meath.
Perfect for the little ones, this attraction offers carriage rides and farm adventures, animal interaction and play areas, making it one of the top things to do in County Meath.
More so, Red Mountain is open year-round and has the largest indoor activity area of any open farm on the Emerald Isle—perfect for a rainy day!
Address: Corballis, Co. Meath
4. Loughcrew Estate & Gardens – for a leisurely lunch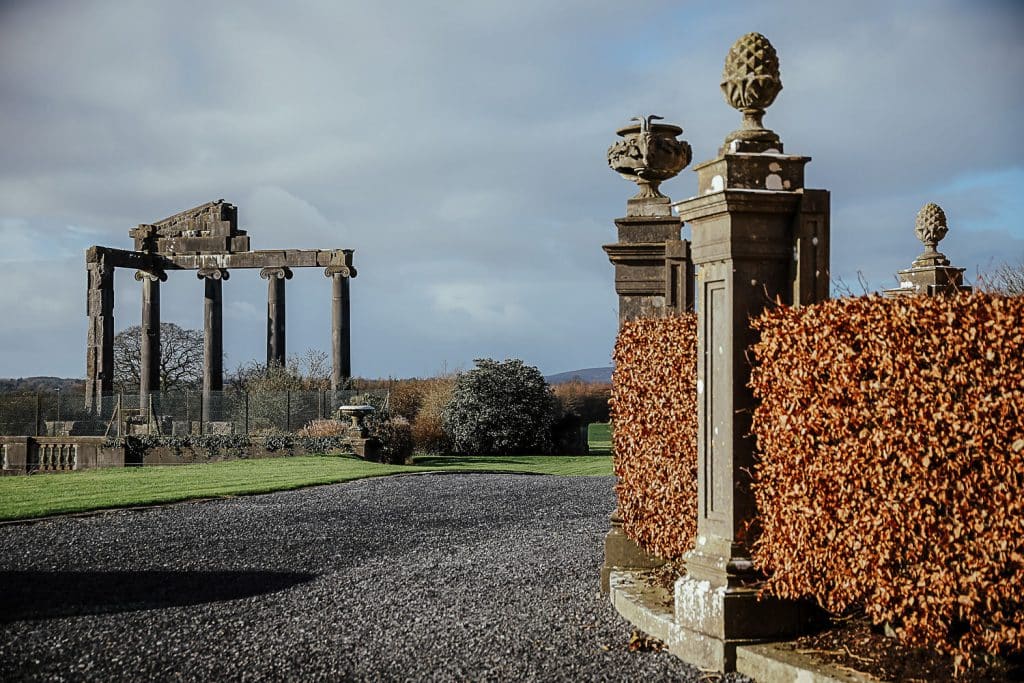 This charming estate is the ideal place to spend an afternoon getting lost at your leisure. The 19th-century stately home stands on six acres and makes for a great leg-stretch.
To top it all off, if you happen to have the kids with you, they'll be delighted with its adventure centre featuring zip lining and archery; the little ones will love the forest fairy trail; and the coffee shop is perfect for an afternoon lunch.
Address: Loughcrew, Oldcastle, Co. Meath
3. Emerald Park (formerly Tayto Park) – the ultimate adventure
If you are looking for special and quirky things to do in County Meath, do not miss a chance to experience Emerald Park.
This leading theme park is brought to us by our beloved Irish crisp mascot Mr Tayto, and between its kitsch concept and impressive wooden roller coaster, it is fair to say this will be a day to remember.
Address: Emerald Park, Kilbrew, Ashbourne, Co. Meath, A84 EA02
READ MORE: Our review: 5 things we experienced at Emerald Park
2. Newgrange – the key heritage site
No trip to Meath would be complete without checking out Newgrange. This is a site of major heritage status. The burial tomb was built in 3,200 BC and stands in almost perfect condition from the Neolithic period, thus proving its exquisite craftsmanship.
Address: Newgrange, Donore, Co. Meath
CHECK OUT: Winter solstice sunrise fills Newgrange tomb with spectacular flood of light (WATCH)
1. Boyne Valley Activities – for thrill-seekers
The River Boyne is a beacon of activity, and for all you thrill-seekers out there, look no further than Boyne Valley Activities.
This adventure company is second to none in the locale and offers everything from calming kayaking to hair-raising white water rafting making it one of the top things to do in County Meath.
Address: Watergate St, Townparks North, Trim, Co. Meath
Your questions answered about the best things to do in County Meath
If you still have questions, we have you covered! In this section, we've compiled some of our readers' most frequently asked questions and popular questions that have been asked online about this topic.
What is Meath famous for?
Meath is famous for its ancient historical sites, including the passage tombs of Newgrange and Knowth.
What is a fun fact about Meath?
A fun fact about Meath is that the Hill of Tara was the traditional seat of the High Kings of Ireland.
What is the main town in Meath?
The main town in Meath is Navan, a place of great historical and cultural significance.