Wondering what to do in Limerick? We've got you sorted. Here are the ten best things to do in Limerick, Ireland. Check them out!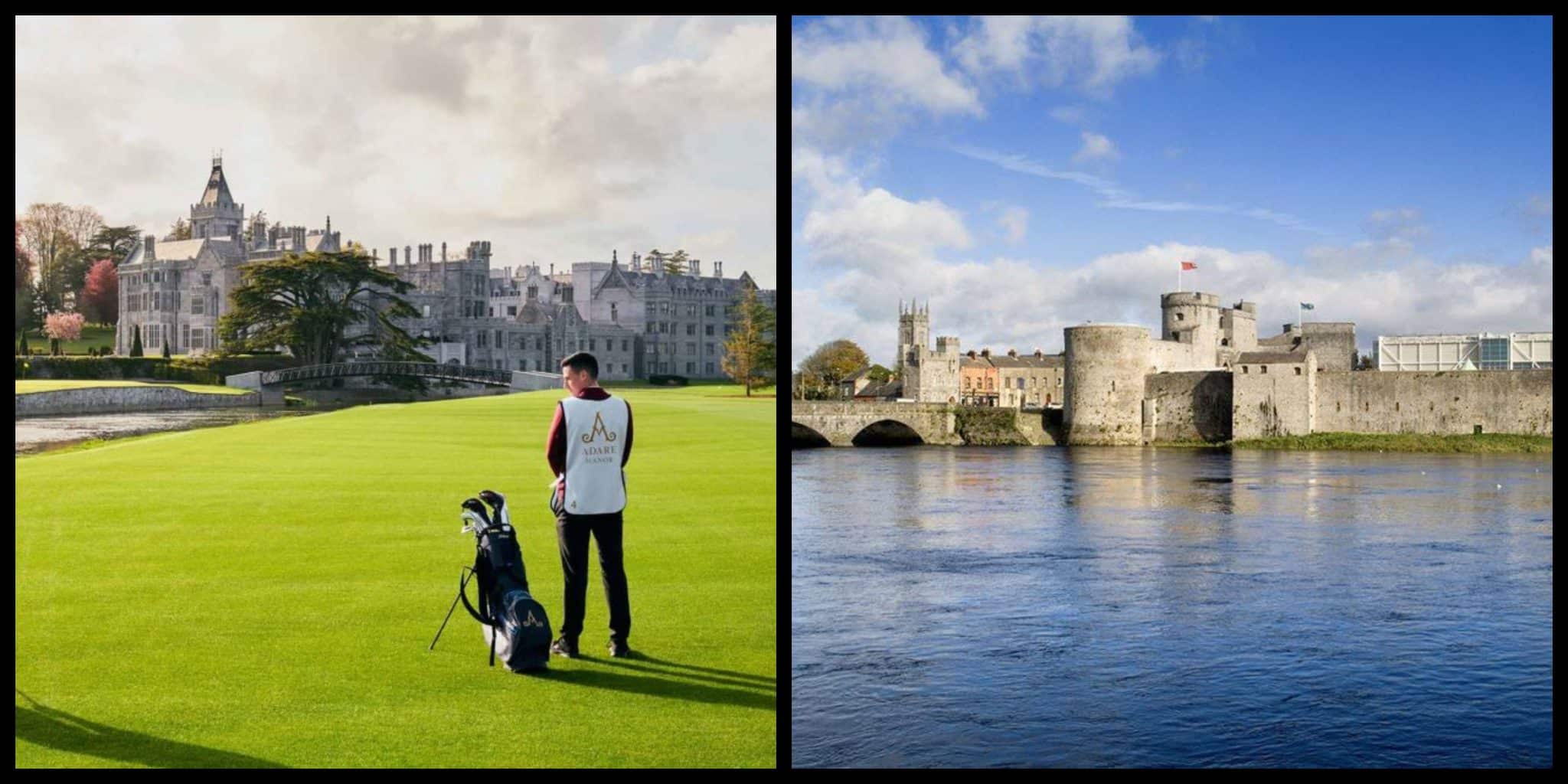 The Cranberries, Angela's Ashes, and Rugby-pro Ronan O' Gara, all have something in common; they all have a connection to Limerick. Limerick is the third-largest economy after Dublin and Cork, which gives it a small-town feel with everything you could possibly need.
Set on the River Shannon, the city has some iconic views, with the backdrop of some ancient, historical monuments, and a lot of activities and sights to take advantage of. We are here to give you that insight, so here are the ten best things to do in Limerick.
Our top tips for visiting Limerick:
Rent a car to get the most out of your visit.
Prepare for the unpredictable Irish weather. Pack a raincoat even if rain isn't forecast!
Download or bring a hard copy of maps as phone signal might be intermittent in rural areas.
Book accommodation in advance to avoid disappointment. Check out Perry Square Limerick for an honest review.
10. Kayak on the River Shannon – get a different perspective
The River Shannon runs right through Limerick City. Although many people admire the views from the many bridges, we think to see the city from the water is almost better.
The city offers kayak tours, so you can be in safe hands, have an adventure, and learn some facts about the sights as you paddle by.
READ MORE: Our guide to the bets things to experience along the River Shannon.
9. Galtymore Mountain – not for the faint-hearted
The Galtymore hike sits on the border of Tipperary and Limerick, the largest mountain of the Galtee Mountain range is 919 metres high and is one of Ireland's thirteen Munros. It is classed as a hard/strenuous hike, so should only be taken on by experienced hikers. It provides incredible views along the way.
Address: Knocknagalty, Co. Limerick
8. Ballyhoura Mountains, Galtymore – a bikers' haven
Known as one of the best places to go mountain biking in Ireland, with it being hilly and isolated, this mountainous region has many trails to choose from.
Address: Glenanair West, Co. Limerick
7. Thomond Park – for the rugby fans
Home turf for Munster Rugby, a sport which thrives in Limerick, just as their rival team, Leinster, thrives in Dublin. Grab some tickets and you're in for a treat, with the passion for the sport taking over the venue.
LEARN MORE: Ireland Before You Die's guide to the best sports venues in Ireland.
Address: Cratloe Rd, Limerick
6. The Milk Market – for all things fresh and eco
Head to this quirky marketplace, a far cry from your regular shopping areas, and you'll be greeted by an array of traditional, local stalls. You'll find everything from handcrafts, to sustainable, fresh produce. The best time to see it come alive is the weekend.
Address: The Milk Market, Limerick
5. Limerick City Museum – with a collection of 62,000 objects
Featuring exhibitions of the largest meteorite to ever fall in Ireland and Britain, Stone Age and Iron Age archaeological artefacts, and the largest collection of Limerick lace, this museum has enough to keep you interested all day.
Address: Henry St, Limerick
4. Adare Manor – so much to offer
With a history dating back as far as the 12th century, this impressive 5-star hotel in Ireland is ideally located along the River Maigue, features a Michelin-star restaurant, a top-class spa, and a golf resort.
Set on 840 acres of land, this five-star resort has previously been voted Ireland's leading hotel and is definitely worth a visit.
Address: Adare, Co. Limerick, V94 W8WR
3. Lough Gur – an iconic archaeological site
Just 20 kilometres south of Limerick you'll find Lough Gur, doused in 6,000 years of history. It's the only area in the entire country that you can see evidence of every era since Neolithic times, so history buffs won't want to miss this.
Address: Lough Gur, Bruff, County Limerick
2. Frank McCourt Museum – from poverty to fame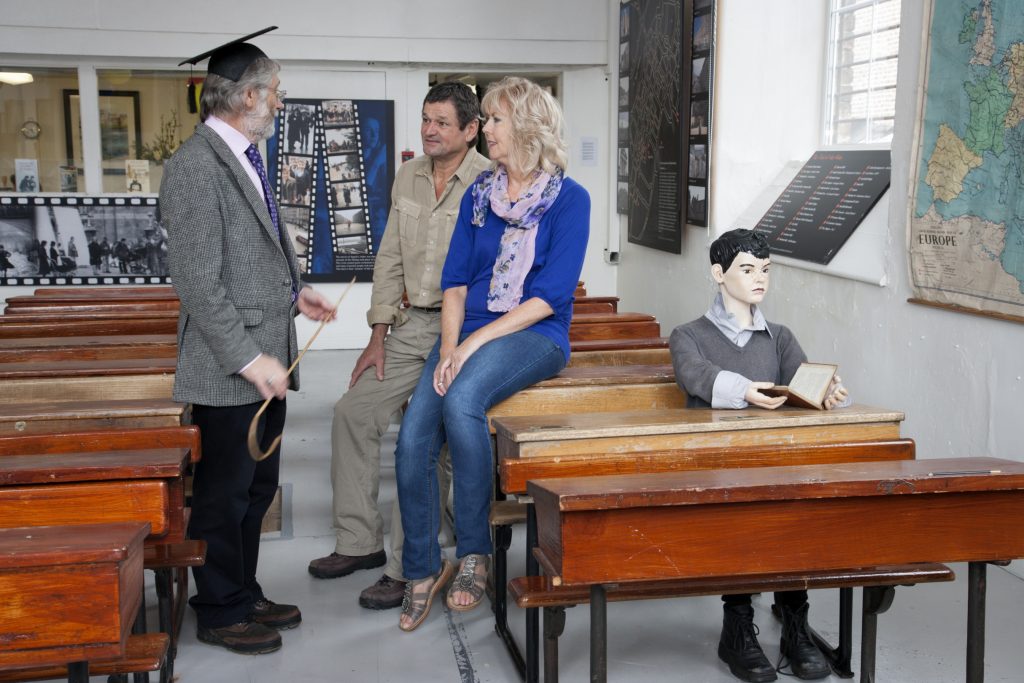 Irish-American Pulitzer-Prize-winner Frank McCourt, famed for his memoir Angela's Ashes, grew up in Limerick. Having grown up in poverty, he rose to fame as a great writer and public speaker. The memoir was later made into a hit movie, depicting the harsh conditions of this childhood in Limerick.
RELATED READ: The Ireland Before You Die guide to the best museums in Ireland.
Address: Lower Hartstonge St, Limerick
1. King John's Castle – a waterfront marvel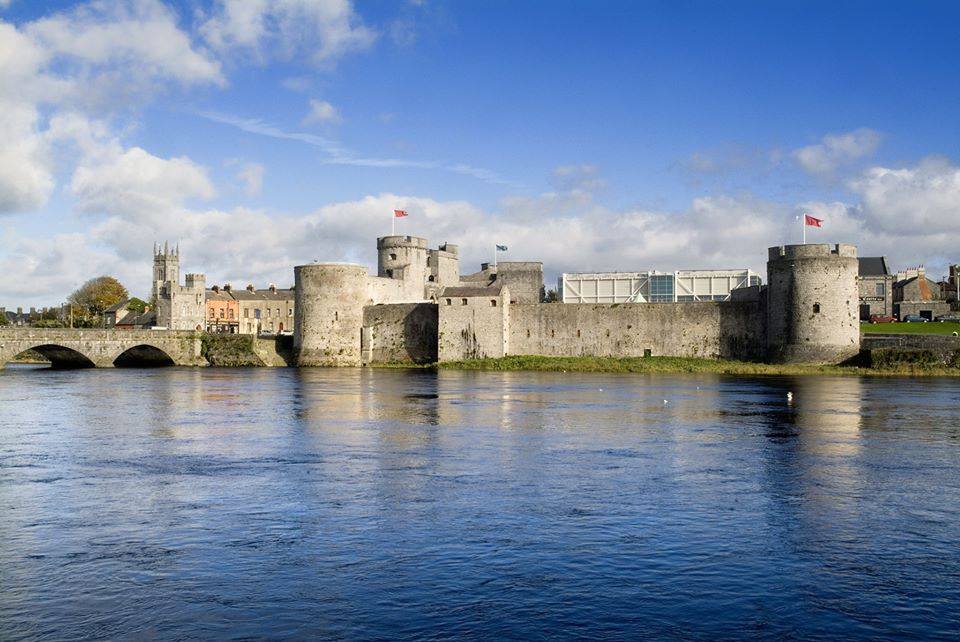 Perched on the River Shannon, this 12th-century Norman castle is a must-see for anyone visiting Limerick City. It has a visitor centre and interactive exhibitions that will give you an understanding of the extensive history of this ancient wonder.
Address: Nicholas St, Limerick
Limerick is often a place that is overlooked by travellers keen to get to the Wild Atlantic Way, the Cliffs of Moher, or the Ring of Kerry, as soon as the plane hits the tarmac. Still, it's a county with a lot to offer.
Limerick needs to be added to any Ireland itinerary because there are a lot of hidden gems just waiting to be discovered.
Your questions answered about the best things to do in Limerick
If you still have a few questions in mind, read on. In this section we answer some of our readers' most frequently asked questions and those that appear in online searches about Limerick.
Is Limerick a walkable city?
Limerick is very manageable on foot, with many of its top attractions within walking distance of each other.
What is the main shopping street in Limerick?
Limerick's main shopping street is O'Connell Street.
How many pubs are there in Limerick?
Limerick is home to 82 pubs. Check out our guide to the best of the bunch!