When you think of the most beautiful counties in Ireland you automatically think of the counties on the coast along the Wild Atlantic Way. When you discover more of Ireland, you will find that there are many hidden gems away from the coast of Ireland, and Tipperary is no exception to this. Emily Culhane outlines five incredible spots to see in 'The Garden of Ireland'.
1. Lough Derg – Ireland's third-biggest lake
Lough Derg is Ireland's third-biggest lake. This Tipperary lake shares a border with both Galway and Clare as a basin of the River Shannon. Stunning views of this lake can be admired by the Millenium Cross viewpoint and if you really want to get in on the action, there are several places where you can rent a boat or even take a swim if you are willing to brave the cold!
Lake Muskry is a beautiful gem hidden among the Galtee Mountains. Surrounded by glorious mountains, getting to Lake Muskry and back takes just over 3 hours on foot. The walk to this lake is the perfect way to spend a sunny Sunday when you are down by the Glen of Aherlow.
3. Rock of Cashel – an iconic historical site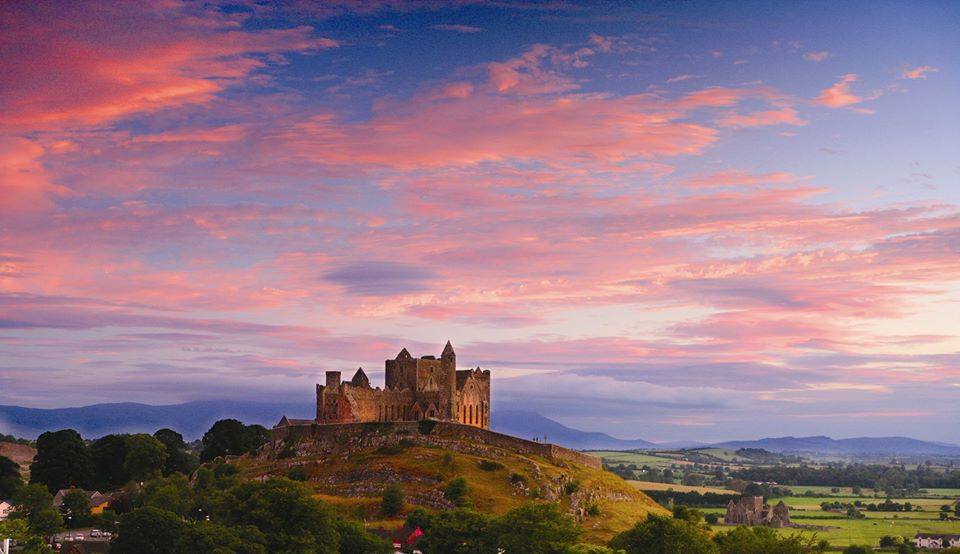 The Rock of Cashel is arguably one of Tipperary's most iconic historical sites. The Rock, also known as St.Patrick's Rock, is only a short walk from the town of Cashel itself. Not only is this a stunning site to go and look at, it also boasts gorgeous views of the Tipperary countryside.
4. Portroe Quarry – for crystal blue moments
The Portoe Quarry is a destination for diving enthusiasts. Claimed to be one of the best inland destinations for diving in Ireland with depths of almost 40 metres. Although this site is private you can pay a visitor fee on arrival. The unusual blue colour of the water pulls you in making you want to swim but due to the extreme depths and uncleanliness of the water, this is not advised. Interestingly, the quarry became a new tourist attraction after the picture above went viral on social media prompting thousands of people to plan a visit here.
5. Christ The King – for stunning views
If you are looking for stunning views and cannot make the trip to Rio in Brazil then Christ the King in Tipperary is the perfect place for you! This area which has picnic areas, forest walks as well as the majestic Christ the King statue overlooking the valley in the Glen of Aherlow.