The infamous Instagram pictures of the blue lagoon of Portroe Quarry are recognised across the Emerald Isle. Here is everything you need to know about Portroe Quarry!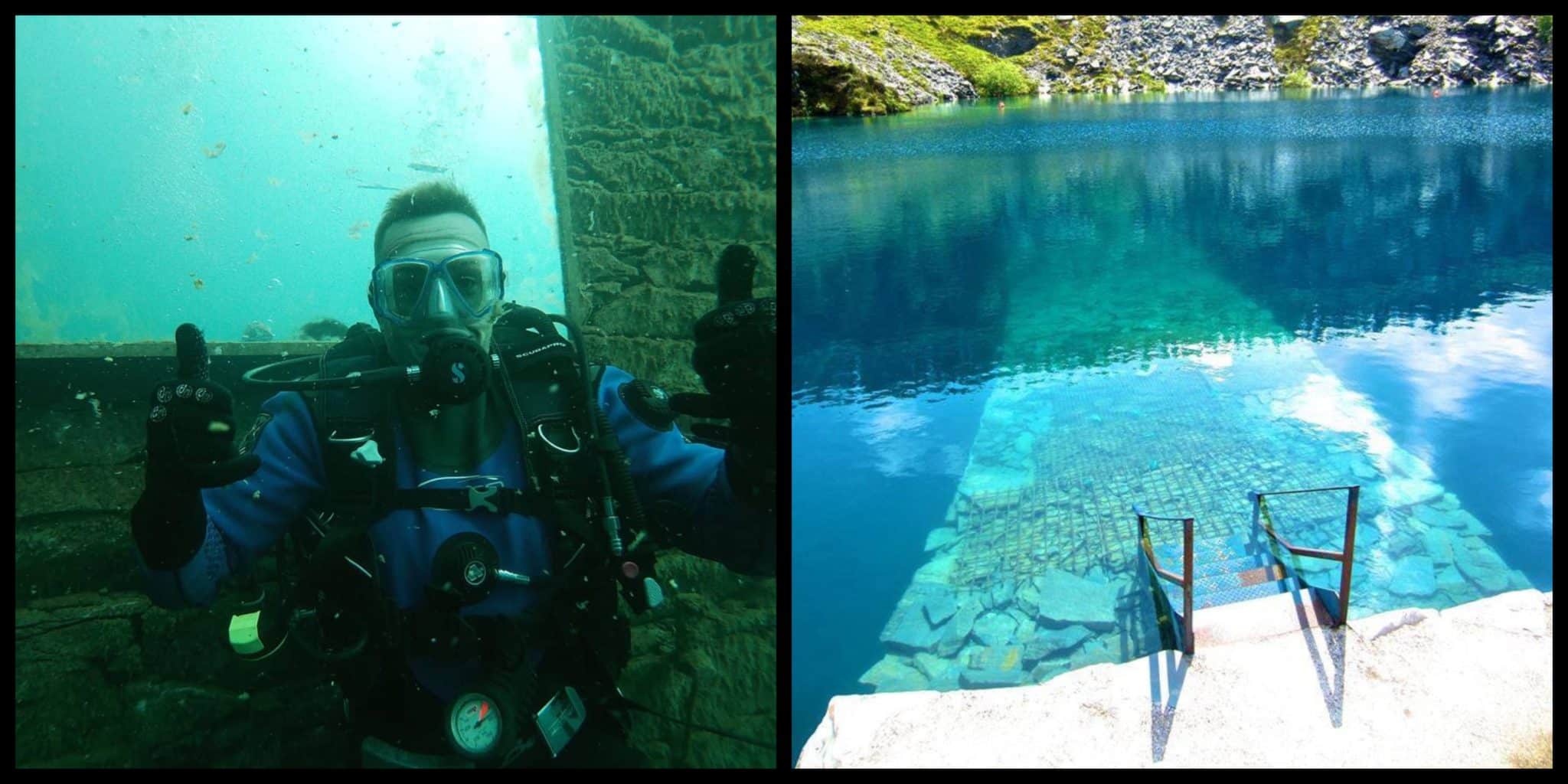 Off the beaten track and unbeknownst to many, County Tipperary is home to one of the most beautiful places in the country. Portroe Quarry is situated overlooking the village of Portroe in north County Tipperary.
Frequented by locals and dive enthusiasts, Portroe Quarry is a disused slate quarry which has been flooded by a freshwater spring. It was Ireland's first inland dive centre, which boasts incredible diving conditions no matter the weather.
Before opening as a dive centre in 2010, the quarry was frequented by divers who had to trespass to gain access. Since 2010, divers and photo-enthusiasts alike have continued to flock to Portroe Quarry to get a glimpse of the magical blue waters.
When to visit – Portroe Quarry is a sight to behold
As Portroe Quarry is now used a commercial dive centre, entry into the blue lagoon is subject to opening hours. It is open every Saturday and Sunday between the hours of 9 am and 5 pm. Keep an eye on their Facebook page for any changes.
If you are just planning on going to get a few photos and enjoy the beauty of Portroe Quarry, we suggest heading there in the morning. In the afternoon, especially in good weather during the summer months, it tends to get quite busy, so it is best to be avoided if at all possible.
As the quarry is filled with fresh water, the water has a tendency to be very cold, especially deep down. During the winter months (December through February) the water can drop to as low as 4°C (39°F), so be sure to have the right equipment if diving during these months.
The earlier in the day you go, the better chance you will have visibility for your dive. As the bottom of the quarry is mainly silt, divers have a tendency to kick it while along the bottom.
What to see – you'll find many strange sights below
The depth at Portroe Quarry ranges from seven metres all to way to 40 metres, which is perfect if you are training for deeper dives or partaking in a recreational dive course. Visibility is usually excellent, sometimes you have visibility up to 15 metres, which is perfect for seeing what is hidden below the surface!
Two car wrecks sit about 12 metres down. Keep your eyes peeled for an underwater pub which was placed here by the dive centre. There is also the wreck of a recently sunken boat a little bit further down which is occasionally frequented by large eels.
As the site used to be a working quarry, there are still items that have remained here since its working days. There is an old mining shaft along with an old iron ladder. The remains of a crane are visible about 27 metres down.
For those of us who prefer to remain above the surface of the water, be sure to head over to the stairs which lead out onto the quarry's original entry ramp. This is where many an Instagram photo has been taken, as the slipway disappears into the depths of the blue lagoon. It is truly picturesque!
Things to know – beauty has a price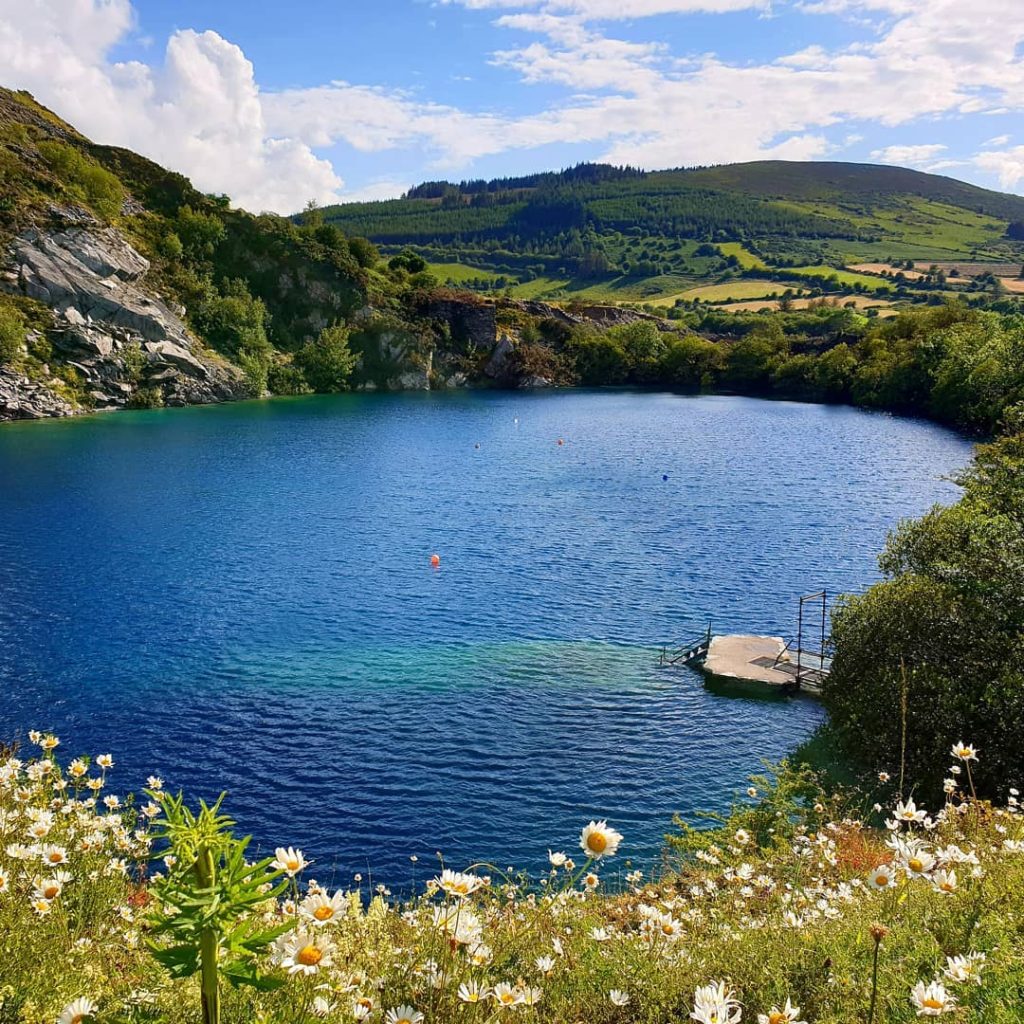 Entry into Portroe Quarry is subject to an admission fee, €20 for a day and €10 for anyone who arrives after 2 pm. An entry fee is still required even if you aren't going diving, but it is well worth it!
To dive in Portroe Quarry, you must be a member of the Portroe Diving Club (costs €15 for membership per year), and you must have valid diving qualifications. Those who have yet to attain their diving qualifications can only dive with an instructor.
Those diving get access to changing rooms and hot tea and coffee. If you need your tanks filled, there are compressors on site so you can have your containers filled between dives for a small fee.
What's nearby – why not make a day of it?
A short five-minute drive from Portroe Quarry will bring you to Garrykennedy, a small town on the banks of Lough Derg. Head to Larkins, which is a popular destination for good food and traditional Irish music.
Or head to the twin towns of Killaloe and Ballina, a short fifteen-minute drive from the quarry, to enjoy the sights the old capital of Ireland.
Directions – easy to find and easy to get lost in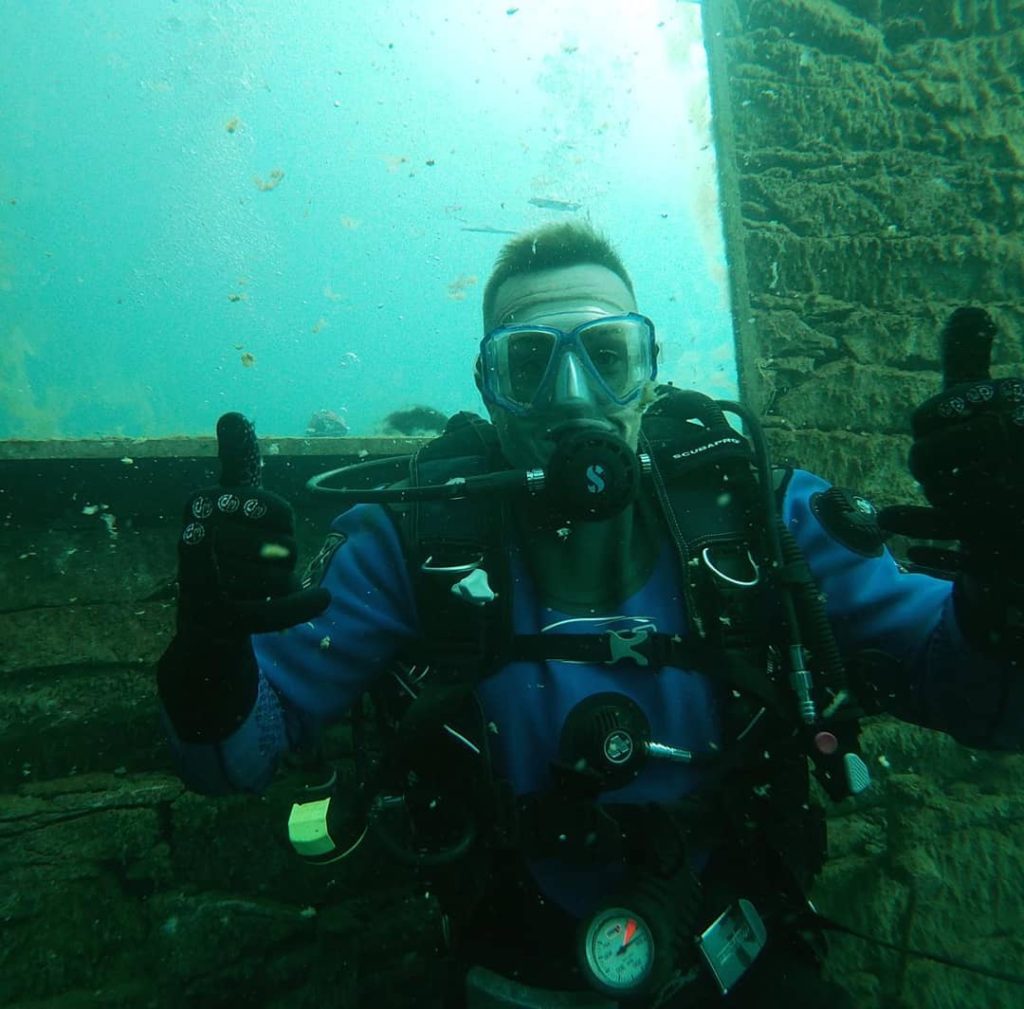 Take the exit for Junction 26 on the N7/M7 which is signposted for Nenagh (N52). Follow the signs for Tullamore on the N52, then at the roundabout, take the first exit and follow the sign for Portroe (R494). Take a left turn at the crossroads in Portroe (just after a small garage). Keep left as you go through the gates, there should be ample parking available here.