When making a list of the best things to do in Offaly, there are many contenders. Our county guide will list what we believe to be the top ten best things to do in Offaly.
From historical sites to nature walks, haunted castles to majestic mountains, there is a wide variety of great things to do in Offaly.
Located in the midlands of Ireland, Offaly is an often-overlooked county when it comes to tourism which is a real shame as it has so much to offer as our county guide will illustrate.
In this article, as part of our county guide, we will list what we believe to be the ten best things to do in Offaly.
Our top tips before visiting Offaly:
Irish weather is temperamental. Always check the forecast and bring waterproof clothing. Better safe than sorry!
The best way to get about is by car. Check out our handy guide on renting a car in Ireland.
Phone signal can be intermittent, especially in rural areas. So download a map to use offline.
Always book accommodation in advance for the best deals.
10. The Grand Canal – take a leisurely stroll
The Grand Canal may originate in Dublin, but it runs through many villages in County Offaly. Why not take a leisurely stroll along it for a great way to spend a lazy sunny afternoon?
Province: Leinster
9. Birr Castle – a majestic building
Birr Castle is a magnificent building, which was built in 1620 and is now used as a private home.
While the inside of the castle is out of bounds, you are welcome to explore its 50-hectare gardens, which are full of majesty and wonder.
It's also an excellent place for families to visit as there is a children's playground and it is dog friendly.
Address: Townparks, Birr, Co. Offaly, Ireland
8. Clara Bog Nature Reserve – Ireland's most famous bog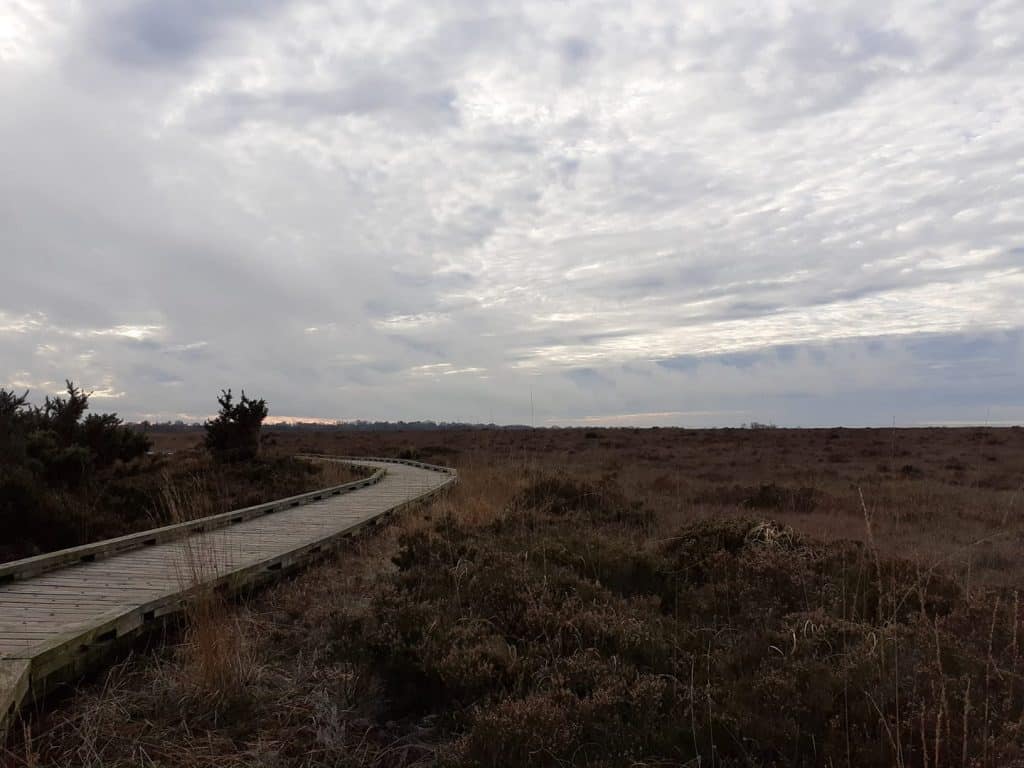 The Clara Bog Nature Reserve is Ireland's most famous bog thanks to its wildflowers, wildlife, watercourses, and stunning hill views. There are over 464 hectares to walk or cycle around.
Address: Co. Offaly, Ireland
7. Charleville Castle – an architectural marvel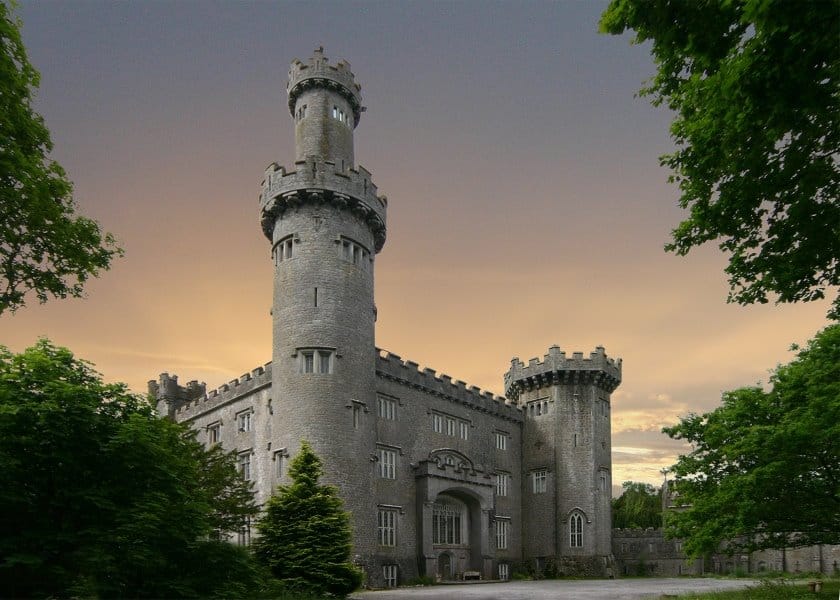 Charleville Castle is located just outside Tullamore and is widely considered to be the best example of gothic architecture in Ireland. The castle hosts a vast number of events throughout the year, so it's best to call ahead first before visiting.
Address: Charleville Demesne, Tullamore, Co. Offaly, Ireland
Lough Boora Discovery Park is perfect for those wishing to explore and discover hidden wonders as it contains fairy trails, amazingly quirky sculptures, and several excellent walking trails, which will bring you through the entirety of the parklands.
Address: Boora, Leabeg, Tullamore, Co. Offaly, Ireland
5. The Slieve Bloom Mountains – perfect for any avid walkers
If you are an avid walker, then you definitely should go to the Slieve Bloom Mountains, which offer hikers a variety of different trails that can take up to three days or as little as one to four hours if you are looking for a shorter walk.
The highest point is 1,728 feet (527 metres), and if you decide to undertake the three-day trails, you can expect to climb a total of 4,183 feet (1,275 meters).
MUST READ: The IB4UD guide to the Slieve Bloom Mountains.
Location: Laois/Offaly, Ireland
4. Tullamore Distillery – sample some truly great Irish whiskey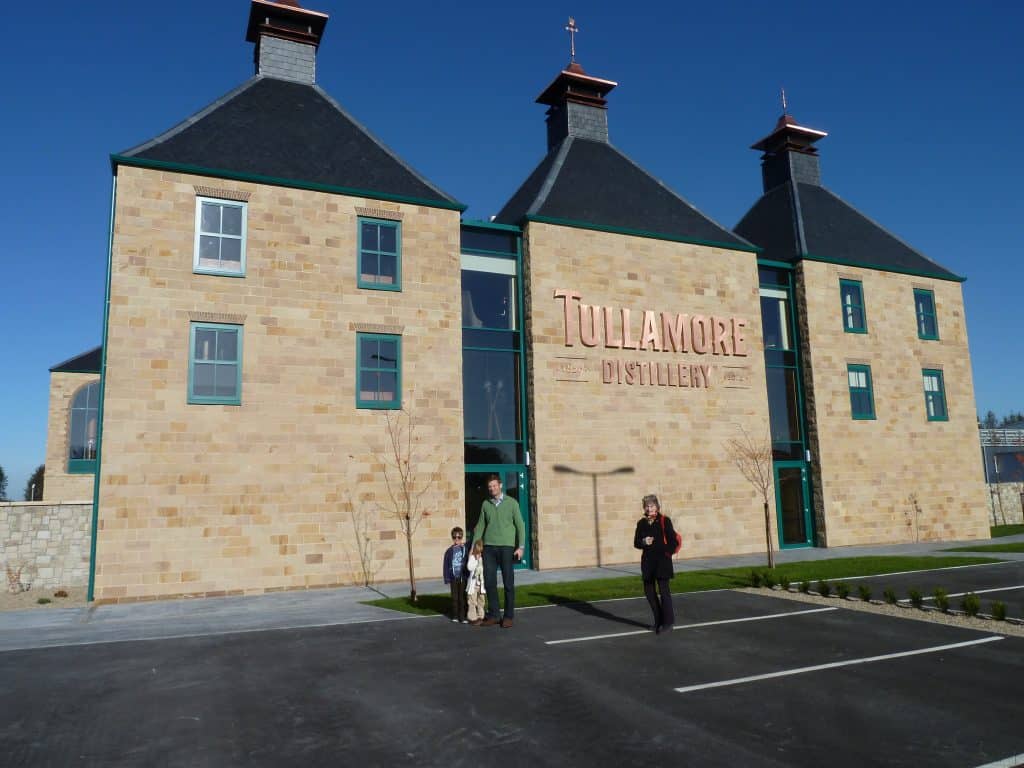 If you are an alcohol connoisseur or just simply enjoy the taste of great Irish whiskey, then a visit to the Tullamore Distillery is a must.
Not only will you get a world-class tour experience where you will get to discover the secrets behind the process of producing the legendary whiskey that is Tullamore D.E.W, but you will even get to sample some for yourself.
LEARN MORE: What we learned on a trip to Tullamore Distillery.
Address: Kilbride Plaza, Bury Quay, Puttaghan, Tullamore, Co. Offaly, Ireland
3. Clonmacnoise – take a step back in time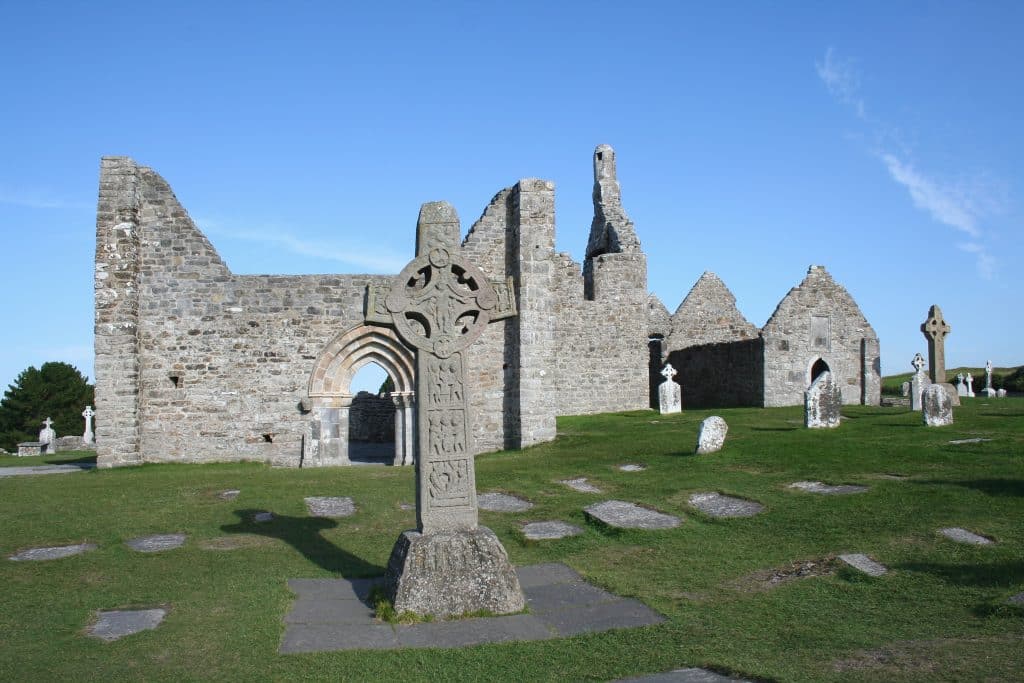 Clonmacnoise is a popular place to visit in Offaly and is certainly one for history buffs and those who wish to gain an insight into the Ireland of old.
Clonmacnoise is an ancient monastic site, which was founded by St. Ciaran in the mid-sixth century and was once a centre of religion and learning where scholars flocked from all across the world.
While the site is now in ruin, it's been well preserved and managed, and still contains a visitor centre as well as many fascinating buildings to explore.
Address: Clonmacnoise, Co. Offaly, N37 V292, Ireland
2. Skydive in Clonbullogue – one for the adrenaline junkies
If you are an adrenaline junkie and looking for your fix when visiting Offaly, then why not try skydiving in Clonbullogue with the Irish Parachute Club?
Here you can do a tandem skydive or even an accelerated freefall jump if you are feeling brave enough!
Address: Clonbullogue Airfield, Clonad, Clonbullogue, Co. Offaly, Ireland
1. Leap Castle – Ireland's most haunted castle
In first place in our list of what we believe to be the best things to do in Offaly is Leap Castle – a must-see when visiting Offaly as it is said to be Ireland's most haunted castle.
Leap Castle was built somewhere between the 13th– and 16th-centuries and its chapel, in particular, is rumoured to be home to many spirits. Visitors regularly report weird occurrences and strange events happening there.
If you are feeling brave enough, why not venture in and explore this mysterious castle?
READ MORE: The Ireland Before You Die guide to Leap Castle.
Address: R421, Leap, Roscrea, Co. Offaly, Ireland
That concludes our article on what we believe to be the best things to do in Offaly. How many of them have you done?
Your questions answered about the best things to do in Offaly
You might have a few unanswered questions about this topic, and that's ok! We've compiled some of our readers' most frequently asked questions and those often asked online.
What does Offaly mean in Irish?
The name Offaly comes from the name of the Kingdom of Uí Fháilghe, a Gaelic-Irish kingdom that existed until the mid-1500s.
What is Offaly known for?
Offaly is known for its large bog and peatlands.
What is Tullamore known for?
The town of Tullamore is perhaps most famous for its distillery, which produces the famous Tullamore D.E.W whiskey.