A trip to 'Yeats Country' County Sligo is not complete without seeing Benbulben.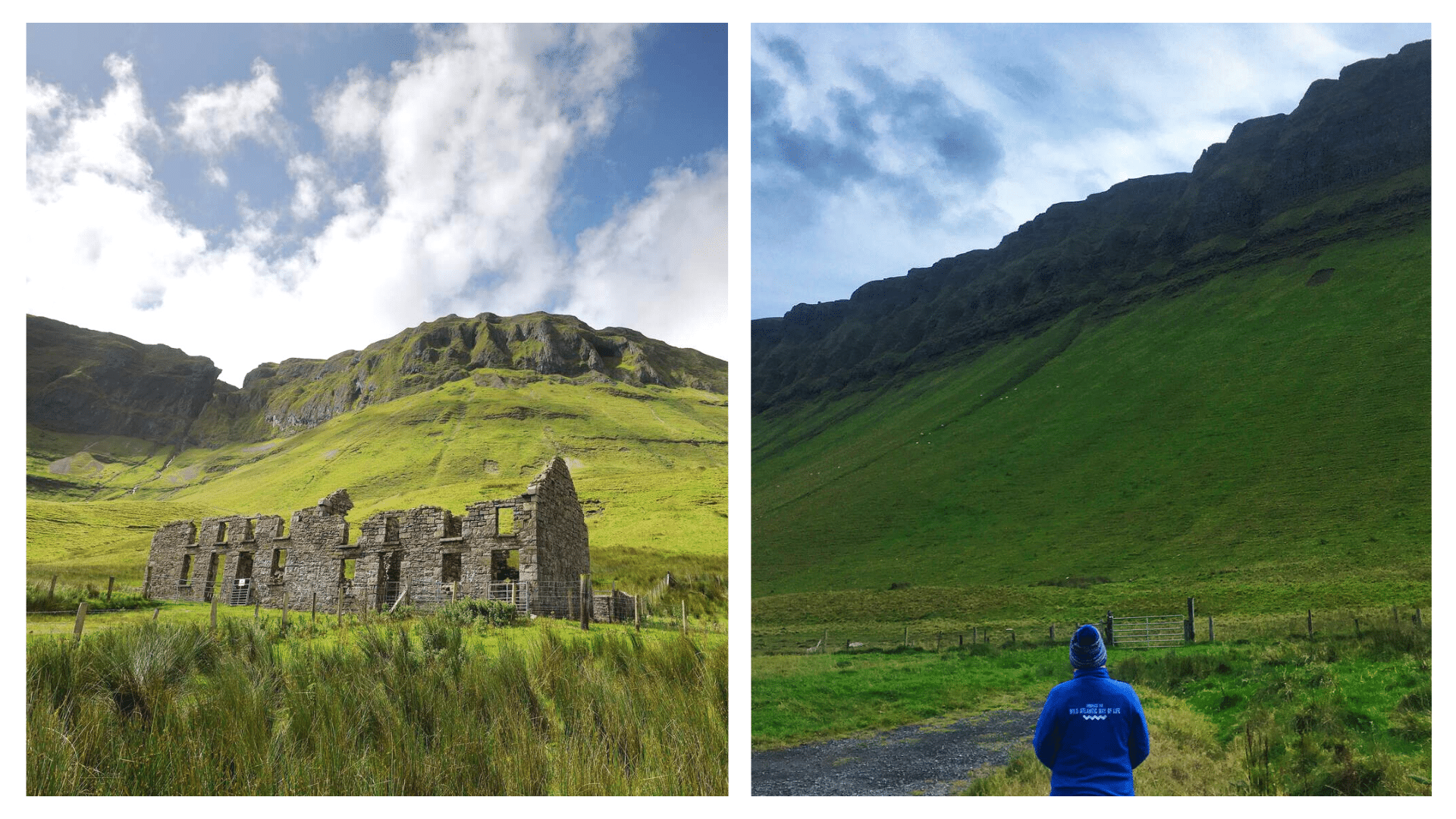 One of the most distinctive mountains in Ireland, Benbulben is one of the most picturesque landmarks in County Sligo.
The inspiration for many folklore tales and works of art, both by local artists and keen visitors, it is one of the most memorable spots in the country.
Benbulben is made up of shale and limestone, giving the mountain its unusual and shiny appearance. If you're preparing to visit, take heed of our top tips and fun facts to prepare you.
Ireland Before You Die's top tips for visiting Benbulben:
Be sure to wear good walking shoes or hiking boots because this can be a challenging climb in parts.
Always check the weather before your hike and bring waterproof clothing or suncream just in case.
Bring plenty of snacks and water.
There are plenty of different routes you can take when visiting Benbulben. Thoroughly research which one you want to take before your visit.
For a gentler walk – the Benbulben Forest Walk – allow around an hour and a half all in. For this route, start at the Benbulben car park.
For a more strenuous walk, allow around three to four hours to complete the Benbulben and Kings Mountain Loop Walk.
Consider joining a local group to get a proper tour and an unforgettable experience.
Start early in the morning to avoid crowds.
Ireland Before You Die's fun facts about Benbulben:
Benbulben goes by several different names, including Ben Bulben, Benbulbin, and Binn Ghulbain in Irish.
The name translates loosely to 'Gulban's Peak' or 'jaw-shaped peak'.
It's one of the most distinctive mountains in Ireland, thanks to its unique flat top.
Benbulbin is known locally and fondly as Sligo's 'Table Mountain' and is part of the Dartry Mountains range.
The mountain stands at a height of 526 m (1,726 ft) tall.
On a clear day, you should be able to see the beauty of Slieve League in Donegal from the summit.
Benbulben has been the inspiration for many works of art, including W.B. Yeats' Under Ben Bulben.
What's nearby
Food/Drink: Many of the establishments near Benbulben are bars and restaurants combined. For a pint or a bite to eat, head to Henry's Bar and Restaurant (Irish cuisine).
Lang's Bar & Restaurant and Davis' Restaurant & Yeats Tavern are two other great options nearby. These spots are all just five minutes drive from Benbulbin.
Other attractions: Gleniff Horseshoe, Streedagh Beach, Glencar Waterfall, Strandhill Beach
Accommodation: Rowanville Lodge B&B, Sligo Self-Catering Cottages, Mount Edward Lodge
Your questions answered about Benbulben
How long does it take to climb Benbulben?
Benbulben is known as a relatively difficult climb and takes, on average, between three and four hours to complete in full.
Is Benbulben easy to climb?
Benbulben is considered a moderately difficult climb. It requires a decent level of fitness and stamina to complete.
What does Benbulben mean?
The Irish 'Binn Ghulbain' translates from the Irish 'Binn' for 'peak' or 'mountain', and 'ghulbain', which is considered to mean beak or jaw. Some say it could refer to Conall Gulban, a son of Niall of the Nine Hostages.