Arguably one of the most beautiful spots in all of Ireland, here are the five best things to do in Connemara National Park.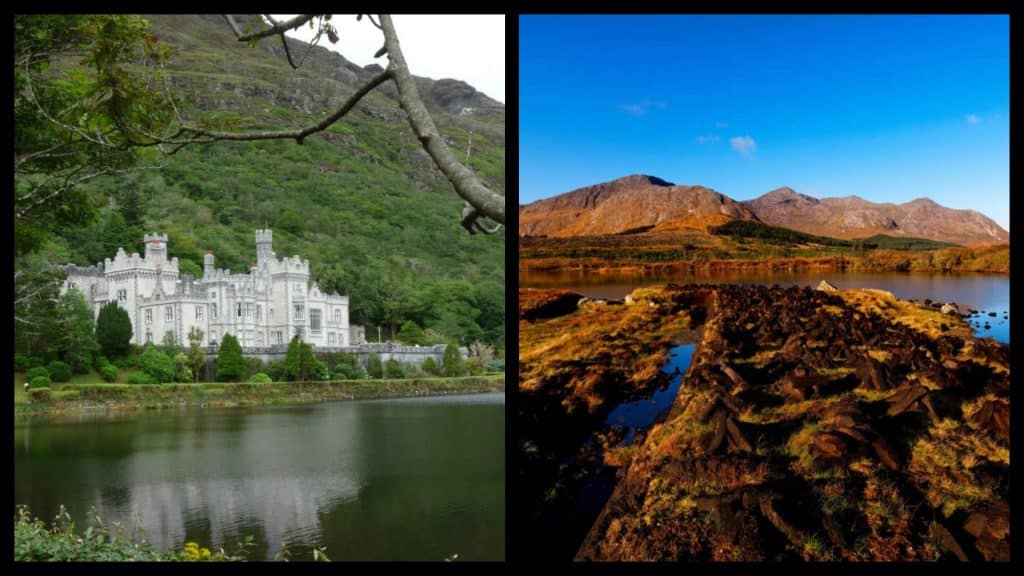 Connemara's rugged beauty attracts more than 250,000 visitors each year, and it has one of the best and most scenic cycle routes in Galway. It's no surprise that tourism thrives in this area of County Galway with its striking scenery, tightly packed mountain ranges, and various outdoor activities for visitors of all ages.
If you're looking for some Irish summer vacation inspiration, we have narrowed it down to the five best things to do in Connemara National Park. Connemara National Park provides endless opportunities for nature-lovers who flock there year-round to explore the depths of the Wild Atlantic Way.
Situated in Letterfrack, Galway, the park offers charming accommodation, tea rooms where visitors can grab a bite to eat, and a visitor centre. Here, you can brush up on all things Connemara and get helpful hiking advice.
5. Get lost in your self-guided tour – immerse yourself in nature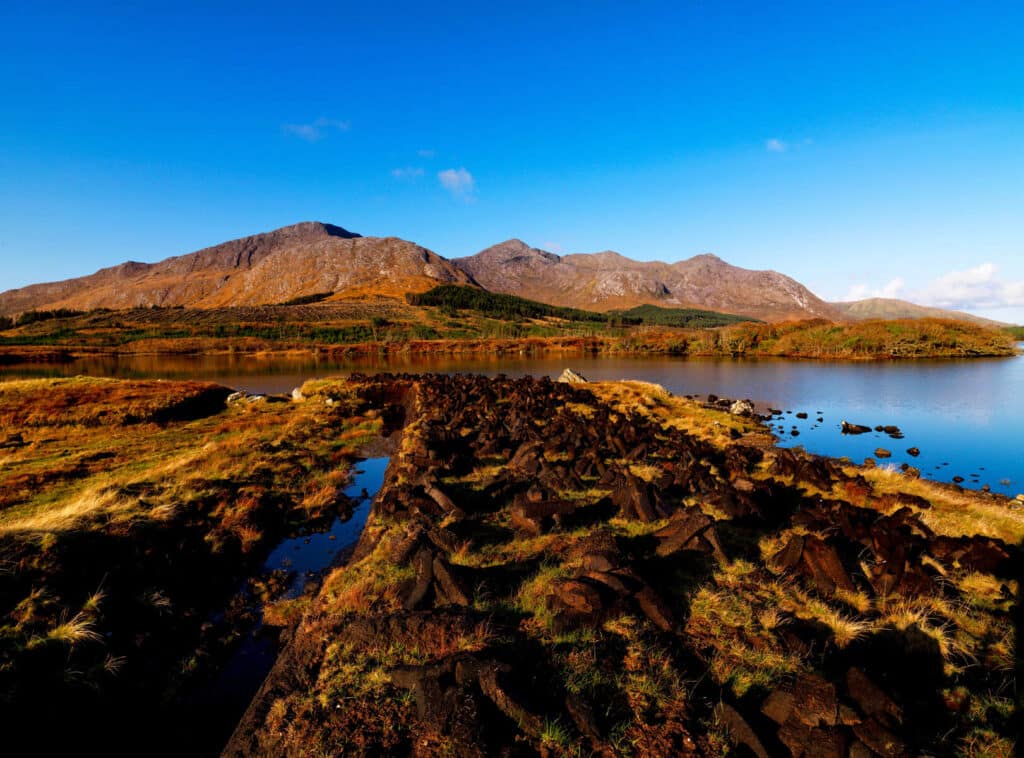 Whether with friends or travelling alone, a self-guided tour means you can zone out and admire the park's dramatic scenery and raw beauty all on your own time, which is a magical experience in itself.
Tourists taking the self-guided tour can conveniently customise their tours to their own fitness levels and enjoy the park even more at their own pace.
The nature trails self-guided tour includes a delicious two-course lunch at the Connemara Tea Rooms on the park grounds in Letterfrack. It is undoubtedly one of the best things to do in Connemara National Park.
Book your Connemara National Park walking tour here.
4. Climb Diamond Hill – for some of Ireland's most epic views
Do you love a rewarding view? Explore what Connemara National Park really has to offer by setting foot on its well-known diamond-shaped mountain.
Diamond Hill offers a selection of four different trails welcoming dogs on leads and hikers of all ages. Be sure to break out your hiking boots or best appropriate climbing shoes as suitable footwear is strongly suggested.
The Diamond Hill trails may take hikers between two and a half to three hours, depending on the trail chosen. While Diamond Hill can be a strenuous climb stretching over 7 km (4.35 miles), the spectacular views from the top come highly recommended.
The following sign markers might help you find your destination easier on your trip in Connemara National Park:
Purple: The visitor centre
Red: Diamond Hill
Orange: Connemara National Park hostel/restaurant
Address: Letterfrack, Co. Galway
3. Get up close with the wildlife and Connemara ponies – Ireland's only unique breed of horse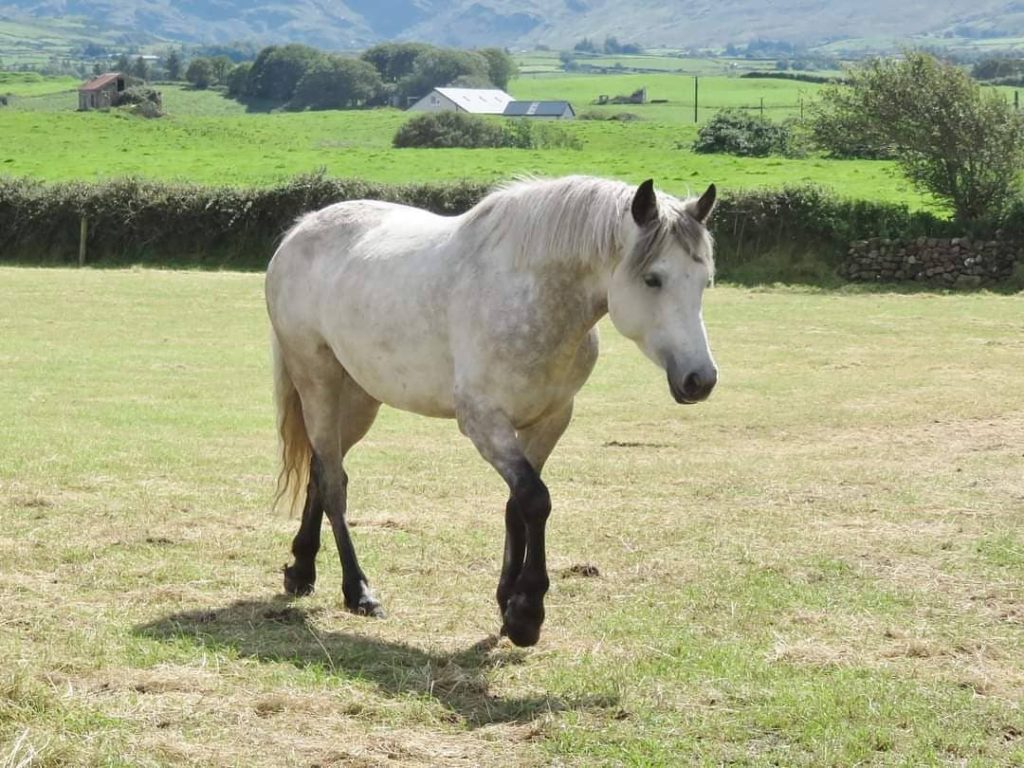 Connemara National Park's vibrant colours cascade the countryside and can simply be credited to its wildlife.
Environmental and plant lovers particularly love Connemara National Park for its moss, lichen, bog cotton, and moor grass (the purple tufts of grass you will spot). Birdwatching is another popular nature attraction of the area.
You will get to spot a multitude of bird breeds in the 2,000 hectares spread of land. These include Eurasian wrens, European stonechats, meadow pipits, peregrine falcon, merlin, and Eurasian sparrowhawk.
As we dwindle our way through the five best things to do in Connemara National Park, it's important to mention the most alluring creature that visitors might meet there: the famous Connemara pony.
Native to Connemara, this magnificent breed is only unique breed of horse to Ireland.
Connemara ponies are best known for their warm temperament, especially when participating in equestrian disciplines. Their beautiful grey and white speckled coats are hard to miss with a colourful backdrop like Connemara National Park.
2. Take an art workshop – inspired by nature
After some time spent in Connemara National Park, you might feel inspired enough to create art of your own.
Gordon D'Arcy and other artists will be hosting workshops in the park this summer. D'Arcy's classes are great for both children (ages 5+) and adults.
All materials will be supplied on-site in the Park's Education Room. Book your workshop and check out other classes and exhibitions available here.
1. Visit Kylemore Abbey Estate and Victorian Walled Gardens – a historic Benedictine abbey
Last but not least of the five best things to do in Connemara National Park is the historical Kylemore Abbey Estate. Nestled right into the bottom of one of the Twelve Ben mountains, Doughruagh, this gem is not to be missed.
This Victorian estate is one of Ireland's top attractions. Famous for its beautiful 1800s Kylemore Castle, which houses the Benedictine community who have run the grounds since 1920.
The nuns at Kylemore Abbey even make beautiful award-winning chocolates you can nibble on while in the cafe, Garden Tea House, or on a tour of the Walled Garden.
The estate boasts six acres of elegantly manicured gardens that highlight the natural romantic beauty of Connemara.
Address: Kylemore Abbey, Pollacappul, Connemara, Co. Galway, Ireland
Connemara National Park is truly the perfect Irish outdoors vacation. Have you tried any of the Connemara National Park activities above? Let us know your favourite!
Laura Murphy – @RoadlesstravelledIreland