Ireland's Ancient East is one of the country's most unique spots, and Carlingford is a town for you to try out on your next adventure. Here are the top five best things to do in Carlingford.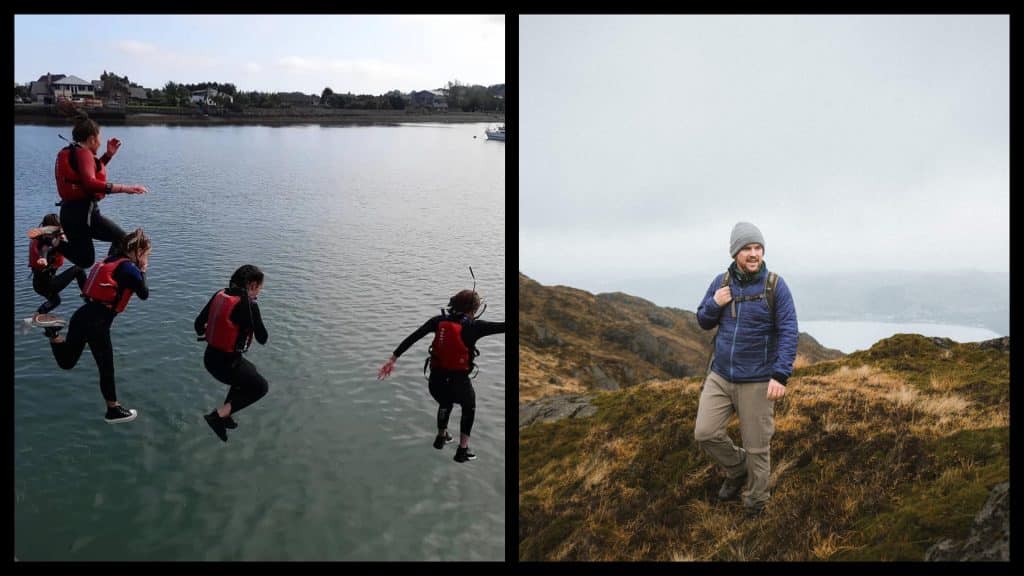 County Louth is Ireland's smallest by geographical size.
Still, it more than makes up for its lack of quantity with its quality, owing to its cool coastline, lush mountain range and greenery, and position as a gateway to Dublin and Belfast.
Better still, County Louth is home to some bustling towns and fantastic seaside resorts, and this is where Carlingford comes into play.
The small town can be found on the slopes of the Slieve Foy and at the thirsty mouth of the Cooley Peninsula. It is one of Ireland's most unique Medieval villages, with much of its history still intact.
So, here are the top five best things to do in Carlingford, ranked!
5. Tour of Medieval Carlingford – a step back in time
Kicking off our list of the top five best things to do in Carlingford is a step back in time with the tour of Medieval Carlingford to delve into, explore, and relive the fascinating history of the town's past.
This is a guided tour, so you will be pointed in the right direction. It is available throughout the year and can be offered to groups of four people or more, so bring the clan or a few eager friends.
The town of Carlingford was founded by the Anglo-Normans in the 12th-century, and the physical bearings and remnants still stand tall here.
All sites are within walking distance of each other, including King John's Castle, which overlooks the town. You will then see the Watch House, Taaffe's Castle, and the Mint, amongst others.
Cost: from €6 per person
More info: HERE
4. Carlingford Hill Walking – one of the best things to do in Carlingford
When you come to Carlingford and the Cooley Peninsula, you come to walk and explore. There is a wealth of landscape, hills, and mountain slopes for you to scale and conquer.
The Huffington Post ranked the Cooley Peninsula as one of the top ten most beautiful places to visit in Ireland back in 2014, and it's easy to see why.
The Cooley Mountains cater for all skill levels with ten separate looped walks. If you have a couple of days, take the Táin Way, a well sign-posted route that spans 40 km (26 miles) and offers views of Omeath Town and the majestic Mournes.
Elsewhere, test out the Slieve Foyle loop, the Baranavave Loop, or the Commons Loop for some of the best and most unique views of Ireland's Ancient East.
3. Skypark Carlingford – for the adventurer in you
This one is a call to the adventurous. As Ireland's largest Aerial Adventure Course, it is one of the best things to do in Carlingford for the family.
The course is littered with fun for the kids to enjoy. There are more than 30 obstacles to overcome and seven zip lines to run with speed in the open air. Down below, Land Activities abound for those tired of the sky.
Amongst its repertoire for you to face head-on is the 40 ft (12 m) High Climbing Frame or the 460 ft (140 m) zipline. There is also accommodation and food for you to make your stay whole.
Price: Day Pass from €30
More info: HERE
Address: Dundalk Rd, Moneymore, Carlingford, Co. Louth, Ireland
2. Drink in the local pubs – for a quiet pint or round of drinks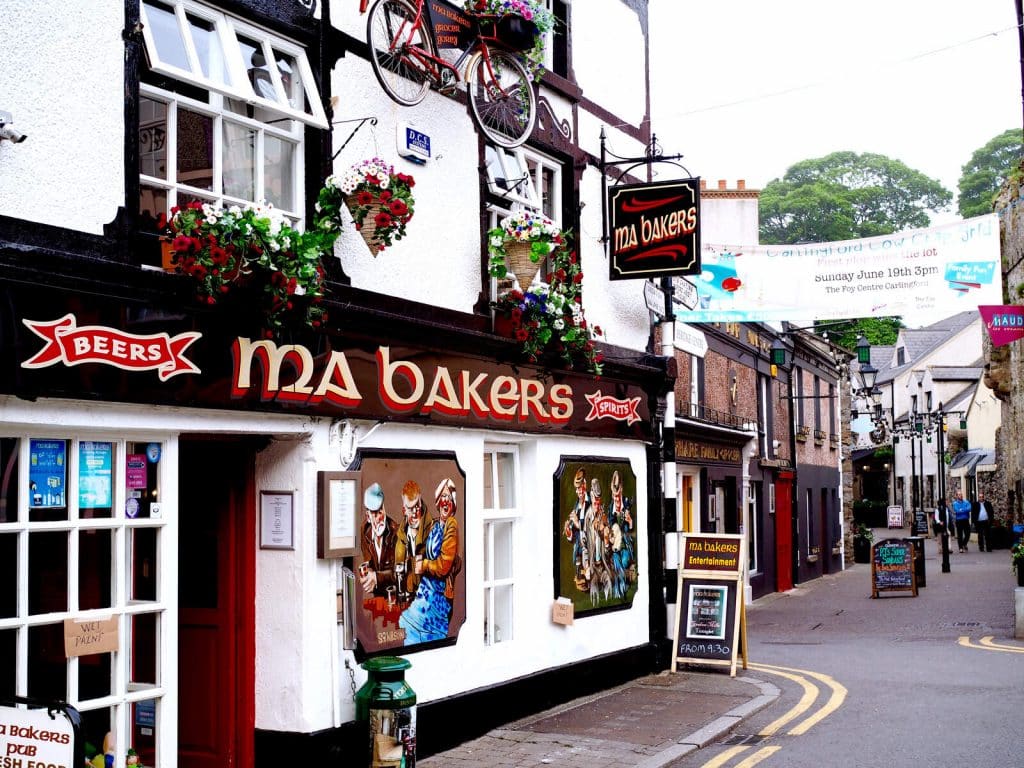 One of the best things to do in Carlingford is to take a gentle stroll through the romantic cobblestone streets stamped by their past and shaped by the present bustling of the town.
From corner to corner of these streets lies a series of the best pubs and bars in Carlingford, perfect for a quiet pint or feed of drinks.
So, if you're stopping along the Cooley Peninsula and fancy a drink, Carlingford is certainly the town for you. Take a pint of Guinness with a great dinner at Carlingford Arms or a quiet sip at Long John's.
Taaffe's Castle Bar is a trek back in time for you. Meanwhile, the primary drinking holes would be Lily Finnegan's or PJ O'Hare's. Neither will disappoint.
1. Pier jump at Carlingford Lough – head first into the Lough
The famous Carlingford Lough comes armed with two pontoons and a pier. This is essentially an invitation to you and your friends to test the waters and jump.
You are free to go and have a dip yourself. However, the pier jumping also comes at the end of your activity with the Carlingford Adventure Centre, equipped with a life jacket and wet suit.
On a hot summer's day, there are very few towns in Ireland that could boast the natural beauty of Carlingford. And, when the tide comes and says hello to the town, take a few friends, some refreshment, a spare towel, and spend the day dipping and diving.