Studying in Ireland's capital? You might agree that these are 15 things only Dublin students will understand.
College life in the capital city of Ireland is a blast! With world-renowned third-level institutions on hand to pave your way from young adulthood into being a "real adult," there are courses in Dublin to suit just about everyone.
Dublin, too, is the perfect stomping ground for students to make the most of their time at college. And with amazing pubs, nightlife, and things to do, you'll never get bored.
That said, there are harsh truths about living and studying in the capital. Here are 15 things only Dublin students will understand!
15. It's college, not "uni"
In Dublin, we call it college, not "uni." In most other places in Ireland and the UK, the word "college" suggests a form of higher education, post-high school (or secondary school, as we call it), but is not as advanced as the education you would receive if you attended "uni" or university.
For Dubliners, though, the term "college" encompasses both.
14. Grinds
The word "grinds" is synonymous with secondary school education in Dublin. "Grinds" are after-school tutoring sessions in subjects you're struggling with. It is something that can continue on, even into third-level education, and many Dublin students have done their fair share of "grinds" in their day.
13. Kilometres, not miles
We measure all distances in kilometres. This one always sparks confusion for those who are not from Dublin but choose to come to the capital to study.
12. Pre-drinks
Drinking alcohol is an expensive hobby in Dublin. And seeing as college is quite a boisterous place filled with many alcohol-filled activities, it can be quite a costly experience.
Pre-drinks (the art of drinking alcohol before heading out for the night) will most likely define your college years.
11. The cost of living
Dublin is insanely expensive, and no matter which way you try to spin it, it'll be a costly feat. Dublin students are set to become masters in frugal living and bargain hunting by the time they finish their studies.
10. Slang
Dublin slang is a massive part of the culture in the capital and is a huge part of college life too. For further assistance on the topic of Dublin slang, check out this article.
9. Student discounts
Following on from #10, taking advantage of student discounts becomes a way of life, and hunting for them can become somewhat of a sport!
8. You'll be surrounded by shops you love but can't afford
Dublin is a booming metropolis jam-packed with tonnes of high-street stores just waiting to be ransacked with the "emergency credit card." The only problem is, you can't afford them with Dublin's cost of living (see #10).
7. Your Leap card will become your best friend
Your travel card (which is called a Leap card in Dublin) will become your best friend, with student fares across all transport links, such as Irish Rail, DART (Dublin Area Rapid Transit) and the Luas (overground tram).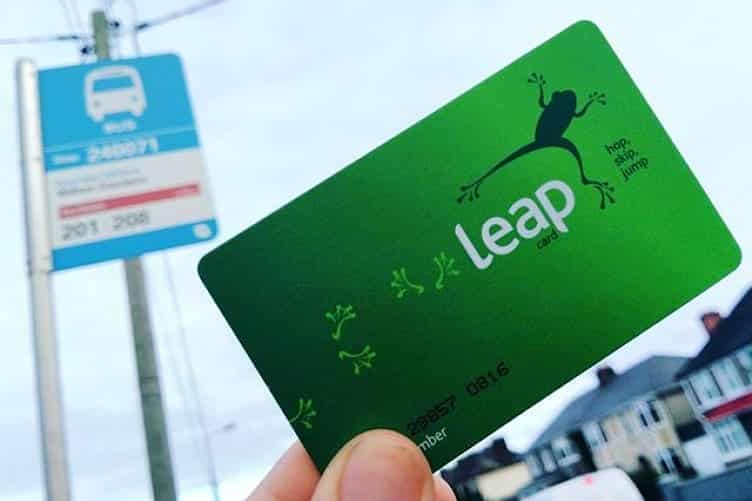 6. Your diet will consist of chicken fillet rolls, Tayto, and tea
The standard diet for a Dublin student will consist of chicken fillet rolls, Tayto potato crisps, and tea. (Let the battle between Lyon's and Barry's teas commence!)
5. The student bar is the only place for a sunny day
On a sunny day, the student bar will be black with bodies sipping on Guinness or the latest craft beers to come from Dublin city! Similarly, a sunny day sees bodies in abundance steal every empty spot of greenery available in the capital.
4. Queuing for clubs
You'll spend half of your nights out waiting in a queue to get into a club. If only our weather was balmier, this wouldn't be half bad!
3. Saving your washing for when you go home on the weekend
A lack of city launderettes will ensure that a hearty stack of dirty clothes will accumulate on a weekly basis, meaning your parents will be chuffed to see your face each weekend when you come home to wash them!
2. You'll be hungover, a lot
Dublin is bursting with pubs and bars. They're arguably some of the best in the country—if not the world—and you'll see a lot of them. Expect to be hungover a lot in college.
1. There's always somewhere better to go than class
Living in the capital city never gets dull. With a hefty number of ways to spend the afternoon, there'll always be something better to do than to go to class (sorry, mum and dad!).