Wondering what is on in Cork this weekend for families or planning a trip to the Rebel County? You're in luck – there are plenty of fun things to do in Cork with kids.
Wondering what is on in Cork this weekend for families? Check out this article. Whether it's rain or shine, your little ones will be spoilt for choice with all the brilliant activities on your doorstep. Here are some of our favourite fun things to do in Cork with kids.
10. Cork City Gaol – history comes to life
If you have a budding history buff in your house, they'll be your biggest fan after a day trip to Cork City Gaol. Take a guided tour around the former prison and learn all about the lives of the inmates and staff who spent time here – you can even try out one of the cells for size! Truly one of the best things to do with kids in Cork.
Address: Convent Avenue, Sunday's Well, Co. Cork.
9. West Cork Model Railway Village – interactive learning
This is the ideal fun thing to do in Ireland with kids if your children are going through a trains and cars obsession. Not only can they learn all about the history of the different railways in Cork, but they can also physically walk through models of all the small towns linked by the railways.
Oh, and there's even a mini-train that they can take a ride on!
Address: Inchydoney Road, Youghals, Clonakilty, Co. Cork.
8. Blarney Castle – medieval history made fun
Now you might argue that the last thing your kids need is more blarney. Still, the experience of lying upside-down to kiss the Blarney Stone is something they'll be boasting to all their friends about.
Blarney Castle is regarded as one of the best things to do in Ireland with kids. The grounds are beautiful and you can even sneak in a bit of history learning, too!
Address: Monacnapa, Blarney, Co. Cork.
7. Inish Beg Estate Pirate Trail – swashbuckling fun
You may not realise that Cork has an interesting history with pirates – but here's your chance to learn all about it! There's even an app you can download for your visit that guides your family through a treasure map to catch the pirates themselves.
Address: Baltimore, Co. Cork.
6. Zipit Forest Adventures – views and vivacity
Another of the top things to do with kids in Cork is visit Zipit Forest Adventures. Children (over 7) and adults alike can enjoy this zip-line adventure park just outside Cork City. The panoramic views over Cork from the zip-lines are stunning – if you aren't too distracted by hurtling at speed through the forest, that is!
Address: Farran Woods, Ovens, Co. Cork.
5. Toy Soldier Factory Visitor Centre – one of the most fun things to do in Cork with kids
Are your kids Lord of the Rings fans? If so, this is a must-see stop. The Toy Soldier Factory houses the world's largest collection of Lord of the Rings figurines, and your child can even try their hand at making their own in an interactive workshop.
The perfect fun thing to do in Cork with kids if you have any budding artists on your hands!
Address: Kilnamartyra, Macroom, Co. Cork.
4. The Donkey Sanctuary – a feel-good family day out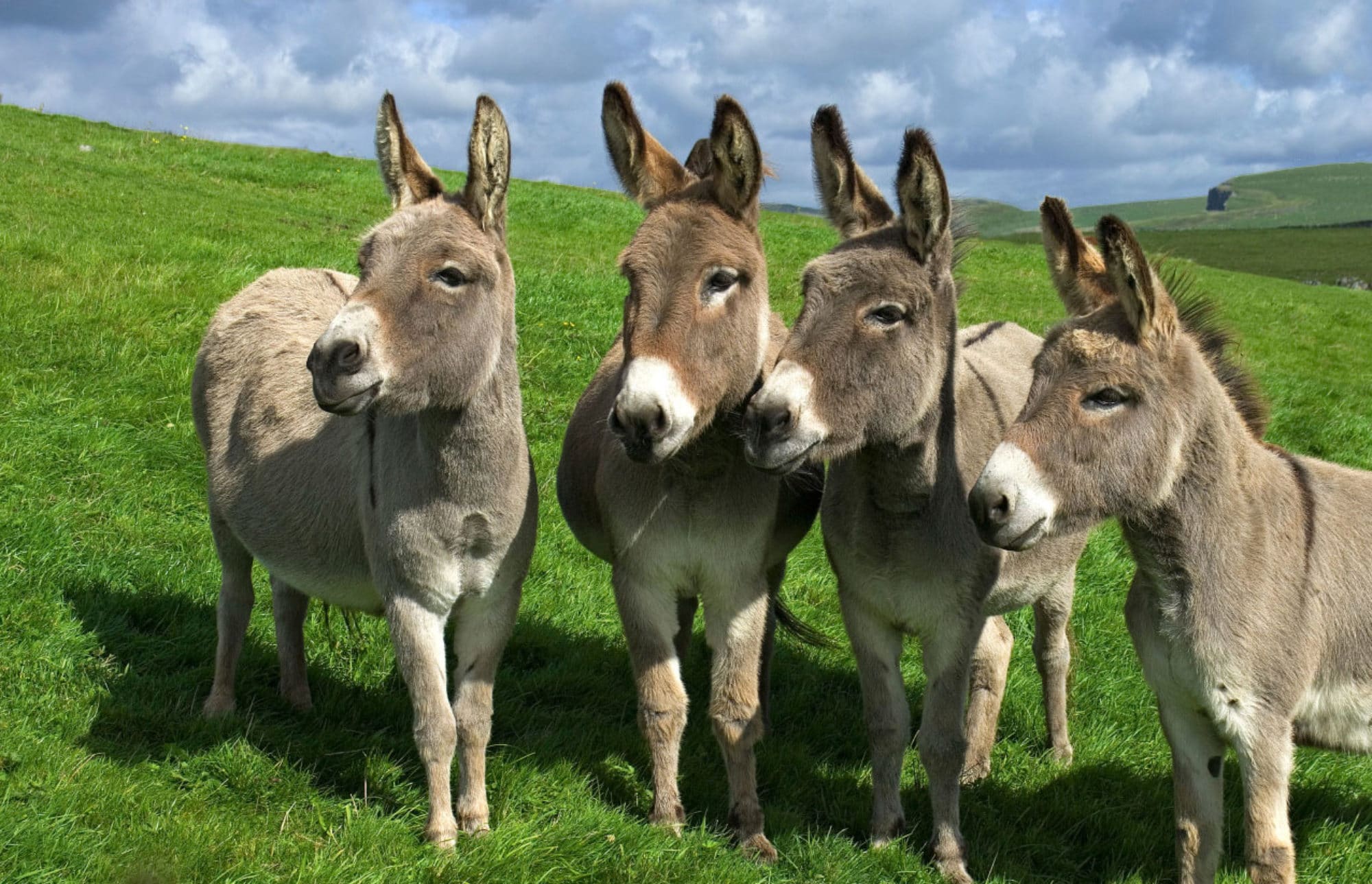 The Donkey Sanctuary provides rescue donkeys with a safe and loving home. The admission you pay to spend the day mixing with these donkeys goes towards furthering this mission. Teach your kids about the importance of supporting charity while surrounded by these adorable animals – sounds like a pretty perfect day out!
Address: Knockardbane, Mallow, Co. Cork.
3. National Kart Centre – satisfy that need for speed!
Located in the old Ford engine factory, this go-karting centre is the perfect fun thing to do in Cork with kids to get that adrenaline pumping. This is no ordinary track – extra features such as suspended sections will have your heart in your mouth.
If you aren't brave enough to join your kids, there are viewing sections where you can watch the racing from behind your hands! Another of our top things to do with kids in Cork.
Address: Marina Commercial Park, Centre Park Road, Co. Cork.
2. Air-tastic and Ninja Adventure Centre – bounce off all that energy!
If your kids seem to always be fizzing with energy, this is the place to bring them. It's a collection of a vast range of bouncing games – from Wipe Out to bouncing beds! You'll officially be the coolest parent in Ireland if you bring your kids here.
Address: East Gate Retail Park, Little Island Roads, Little Island, Co. Cork.
1. Fota Wildlife Park – a wild day out!
This has to be our number one fun thing to do in Cork with kids. Whether it's tigers, giraffes, or monkeys your whipper-snappers are into, they'll be on cloud nine visiting all the wildlife Fota has to offer. Playgrounds and food stops galore make this an extra family-friendly choice.
An added bonus? This wildlife park is spread over a vast area of land, so there'll be some sleepy heads on the car ride home!
Address: Fota, Carrigtohill, Co. Cork.
There you have it. Wonder no more what is on in Cork this weekend for families as this list has got you covered! Give these experiences a try, you won't be disappointed.