They say Irish luck is a part of heart and heritage, woven into the very fabric of our DNA. Perhaps that's why these 5 places in Ireland for a bet are some of the best going!
Ireland is a small and scenic country, home to world-class entertainment venues with a world-renowned social scene.
Whether in a land-based venue or playing on a casino online, if it is done responsibly, having a bet can be exciting.
If you are looking a place to bet for a bit of fun, you'll be spoiled for choice when it comes to choosing how best to spend a day on the Emerald Isle.
If you want to test the luck of the Irish, you've certainly come to the right place. From racecourses to casinos, these are the top 5 places in Ireland for a bet. 
5. Punchestown Racecourse, Co. Kildare – for the National Hunt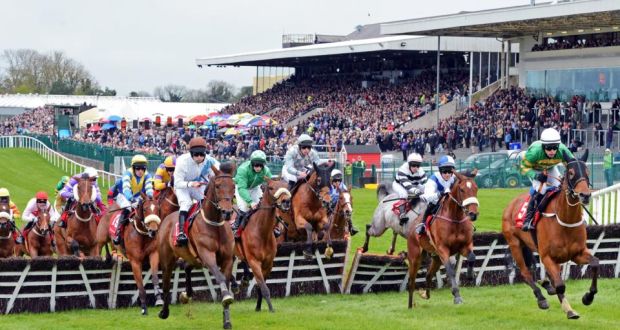 Punchestown Racecourse is one of the finest venues to place a bet on the Emerald Isle.
It is also regarded as the home of the National Hunt – a racetrack which sees horses jump fences and ditches – in Ireland. Each year the track is host to its annual sporting festival, making it quite an iconic place to play the stakes!
Besides from the National Hunt, however, there are tonnes of dates in the diary for racing year-round. Rain or shine, Punchestown Racecourse is one of the most iconic and cool places in Ireland for a bet.
Address: Punchestown, Naas, Co. Kildare, Ireland
4. The Sporting Emporium – for a Friday night
If you are keen to test your luck on a Friday night in Dublin, we suggest you do so in The Sporting Emporium – a state of the art casino just off Grafton Street.
It is now – in light of The Fitzwilliam Casino and Card Club closing in 2019 – considered the hottest casino in the capital city. Drawing a vibrant and eclectic crowd, this joint is a festival in itself boasting the largest gaming floors in Ireland.
If that isn't enough to pique your interest, there are free drinks for those in play, and great food to keep you satisfied throughout the night. New customers must register for membership before being allowed access to the venue; this costs €25, but rest assured you receive €30 worth of bets back.
Address: 5 Anne's Ln, Anne St S, Dublin 2, D02 AK30, Ireland
3. At the bookies – for a laidback bet
Did you know that one of the most dynamic ways to test your luck is at the bookies?
Dotted around the island of Ireland you will find low-key, local bookmakers as well as more mainstream commercial bookies.
Often filled with a handful of locals testing their good ju-ju on just about anything – from boxing to football, the Olympic games to international song contests – there's much fun to be had at a local Irish bookmaker.
2. Curragh Racecourse, Co. Kildare – for the Classics
Tipped as home to the Classics (the Irish Derby, Irish Oaks, Irish 2000 Guineas and the Irish 1000 Guineas), Curragh Racecourse is undoubtedly one of the most prestigious places in Ireland for a bet.
'The Curragh' as it is colloquially known is a short 40-minute drive from Dublin. And, it is widely known that a day spent here can result in some fine winnings – given the preeminent thoroughbreds that take to its track.
We suggest you bone up on said horses in advance and place your bets wisely. Play it right, and you could be walking away as one very lucky punter!
Address: Newbridge, Co. Kildare, R56 RR67, Ireland
1. Ballybrit Racecourse – for the festival
Ballybrit Racecourse is known worldwide for its leading annual event, the Galway Races. Beginning on the last Monday of July each year, this weeklong festival draws attendees by the thousands, including visitors from across the globe.
Over the seven days, a range of events pepper the calendar and see a healthy number of punters looking to test their luck. Wednesday is a key day as the Galway Plate (a National Hunt race) takes place.
The most popular date to add to the diary, however, is Thursday when Ladies' Day and the Galway Hurder (another National Hunt race) take centre stage.
Don your finest glad rags and snag some tickets to this annual affair. Boasting some of the best entertainment, this is, without doubt, one of the best places in Ireland for a bet.
Address: Ballybrit, Galway, H91 V654, Ireland
Get featured on Ireland Before You Die
Do you want to get your Irish business more online exposure? Especially to those interested in travelling the best places in Ireland? Then why not get a dedicated feature on Ireland Before You Die. Find out more 
here.
Legal Disclaimer
We cover articles relating to many activities. Some of our articles showcase gaming and gambling as activities. While we do not take money for bets or own any gambling venues, we feel it is important that our readers know the risks of such venues or sites that we may mention in our articles. Gambling involves risk. Please only gamble with funds that you can comfortably afford to lose. See our legal disclaimer for more info.