Originally a small fishing town, Portrush has become one of Northern Ireland's most prominent coastal seaside resorts. From its fresh, refined food offerings to its spectacular oceanic views, Portrush is the perfect getaway for seasoned travellers, couples, and families looking to escape the city hustle.
The town sits less than 10 miles from the Giant's Causeway and just three miles from Dunluce Castle to the east, making it a perfect place to stop on your travels around Ireland's magnificent northern coastline, or a sumptuous place to stay between excursions.
Peppering the cosy streets of Portrush are luxurious restaurants serving up all varieties of cuisine, with unique cultural shops and sandy beaches completing your itinerary.
We could dish out any number of reasons to visit this gorgeous town, but here are our top 5 things to do and see in beautiful Portrush.
5. Swing golf clubs on a world-class course
Claiming to hold one of the most challenging links golf courses in the world, the Royal Portrush Golf Club is a must for any refined golfers or those looking to hone their skills.
The international renown of the club helped establish Portrush as a world-class resort ever since it opened in the late 19th century. With such acclaim, it's unsurprising that the club regularly hosts huge events—most recently the Open Championship, which hadn't been held at the venue since 1951.
As the club is positioned on the North Antrim Causeway Coast, it gives views of Inishowen in County Donegal to the west, the Isle of Islay and Southern Hebrides to the north, and the Giant's Causeway and the Skerries to the east.
While visitors are welcome at selected times, they need to book in advance. Also, take note of the dress code – you probably won't receive a warm welcome onto the course wearing ripped jeans and a pair of vans. Make sure you check their website for all things golf-related before you explore this fantastic venue.
4. Soak up the thrills of Barry's Amusements
If teacup rides, rollercoasters, and arcade machines by the sea sound like a fun way of spending your afternoon, then Barry's can't be missed. Portrush is known all over Ireland for its family-friendly amusement park, which prides itself as one of the town's most popular tourist attractions.
The amusement park has been around for over 90 years, first opening at the beginning of the 20th century. Some of its rides have even been in action since the 1960s. Barry's is open on selected days in April and May, and every day during June, July, and August.
3. Discover the Portrush Coastal Zone
Housed in an old Victorian bath house, the Portrush Coastal Zone offers discovery pools and tanks that provide an interactive learning experience delving into the natural wildlife of the area.
The jewel of this marine and coastal centre is its viewing platform that gives visitors a chance to see seals, dolphins, and porpoises in their natural habitat.
And for those interested in geology and fossils, the centre is situated adjacent to the Portrush Nature Reserve that explores the geodiversity of the North coast through a range of engaging exhibitions. This is a spot diehard ocean lovers shouldn't skip.
2. Fine-dine at the Ramore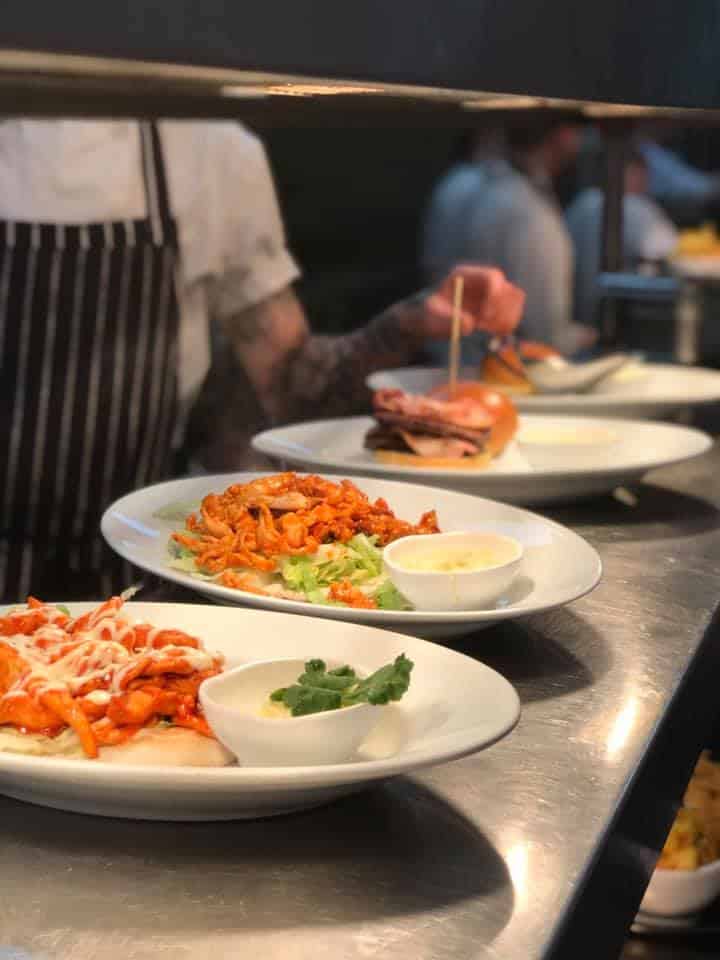 While there are many world-class restaurants to enjoy in Portrush, the Ramore is perhaps the town's best-known place to eat, and for good reason.
Named for its position on the rocky cape of Ramore Head, the Ramore offers a range of restaurants and bars with creatively forged names like The Mermaid, Basalt, and Neptune and Prawn, which perfectly match the venue's seaside theme.
While food is slightly on the more expensive side—main dishes start at £9 and go up to £20—the Ramore promises to make every dish extremely palatable. It's worth bearing in mind that you aren't just paying for the food, but also the entire dining experience.
Expect to have a spectacular view of the Atlantic Ocean while dining, and choose from one of many delectable cuisine styles—including local Irish specialties, Asian, Spanish, and many others—to whet your appetite.
1. Enjoy the beautiful beaches
Topping our list of things to do and see in beautiful Portrush are the lush beaches, which are without a doubt the town's most captivating feature. If you're lucky enough to see the elusive Irish sun, then the soft sandy dunes of West and East Strand Beaches are perfect for sunbathing or outdoor activities.
But even during gloom overcasts or windy days, the Portrush seafront offers impeccable walks and views along the coast. You can usually find walkers and horse riders leisurely strolling the beaches for this reason.
Surfers and bodyboarders also frequent the beaches of Portrush year-round, especially during August and September when the sea is at its warmest. Seasonal on-site surf outlets provide equipment for hire, so don't worry about bringing your own. And for the keen explorer, Whiterocks Beach hosts numerous caves that hide beneath majestic limestone cliffs.
Whether you're an enthusiastic sportsman, newlyweds on a honeymoon, a connoisseur of all things seafood, or a family seeking adventure on holiday, there's no doubt that there are plenty of things to do and see in beautiful Portrush in Northern Ireland. So grab a spade, a golf club, or your finest dining attire, and head to Portrush!