Donegal is one of the most naturally wondrous locations in all of Ireland. Located in the North of the country, its lush landscape offers authentic Irish vibes. And seeing as the county has been left to blossom, without being wildly over-developed, there is a certain sense of tradition about it.
If you're planning a trip to Donegal in the near future, we suggest you give yourself five days by car. During your trip, its best to embrace everything from hostel stays to luxury digs, serene sandy beaches to national parks.
Here is the ultimate five-day road trip in Donegal!
DAY 1: Bundoran
Start out in Bundoran, the surf city in Donegal. Located in the South of the county, this place is bound to be booming with young surfers and backpackers, so it makes for a great place to meet new people.
Grab breakfast in Hardy Baker. This is a local gem and a must-visit when in Bundoran. You can thank us later!
In the afternoon, catch some surf lessons at Bundoran Surf Co. This surf school is one of the hottest in town. And you're sure to be stuck in with a team of travellers from all over the globe. Prefer something more private? Seek out a one-on-one lesson.
You can also stay in Bundoran Surf Co. While it is a basic hostel, it offers both dorms and private rooms.
Day 2: Bundoran > Lough Eske (total duration: 30 minutes)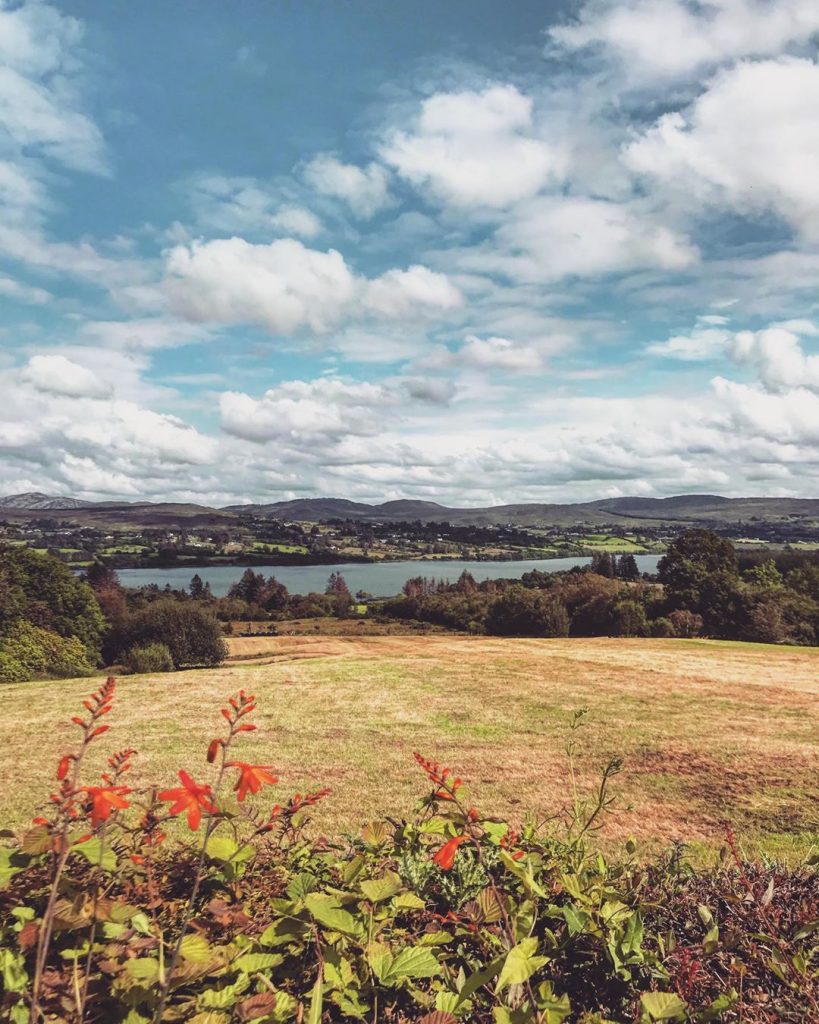 On day two, you're not going to be travelling far. Start out with coffee and pancakes at Waves Surf Café – this is the surfers' breakfast in the locale, and it's a good one, too.
Next drive up to Lough Eske, a little slice of serenity in Donegal. This is the time to chill out truly. With two luxury hotels in the area, you'll be spoilt for things to do.
Go for a spa date in the Lough Eske Hotel or enjoy a woodland walk along the lakeside. Enjoy lunch in the local Cedar's Grill and take some time to enjoy the peace and quiet of this remote paradise.
In the evening, enjoy dinner and drinks in Harvey's Bar and Terrace. This is the in-house restaurant of the luxurious Harvey's Point four-star hotel, which we also recommend you stay at.
Day 3: Lough Eske > Narin > Carrickfinn Beach > Errigal (total duration: two hours)
On day three of your five-day road trip in Donegal, start out with breakfast in Blas on leaving Lough Eske. This is a handy stop on your way to Narin strand, a picturesque remote beach (approx. 60 min).
After a frolic, get back in the car and head for Carrickfinn beach (approx. 45 min). This is another beautiful beach setting to spend the day – especially if it is a sunny one!
Stop off in The Butter Rock Restaurant in Dungloe en route to Carrickfinn beach, if you're feeling peckish. It may be simple, but damn, this place does tasty café food!
As the sun starts to set on day three of your trip, hop back in the car and head for Money More to spend the night (approx. 25 min). Stay in Errigal Youth Hostel; it is an excellent spot to see Errigal at sundown.
Day 4: Errigal > Glenveagh National Park > Portsalon (total duration: 50 minutes)
Start out your fourth day with a free breakfast from Errigal Hostel. After you've packed up, we vote you drive the short distance (approx. 15 min) to Glenveagh National Park. Glenveagh National Park is one of the best things to do in Ireland.
This is the second-largest park in Ireland, and there are tonnes of things to do. From scenic walks and trails to Glenveagh Castle, this is a must-visit on your Donegal in five days road trip.
If hunger strikes when in the locale, check out the charming Glenveagh Tea Rooms which is located in the grounds.
Then hop in the car and head North to Portsalon (approx. 35 min). This is a perfect spot to watch the sky change colour as the sun sets on the beach.
Enjoy dinner in the local gem, The Pier Restaurant (colloquially known as Sarah's Restaurant). And to top off a fantastic day of outdoor delights, stay at Portsalon Luxury Camping – the perfect way to end day four of your five-day road trip in Donegal.
Day 5: Portsalon > Letterkenny (total duration: 2 hours)
On the final day of your five-day road trip in Donegal, start by leaving Portsalon and driving to Letterkenny (approx. 30 min), and have breakfast in Honeypot Coffee House. This hidden gem is favoured by the local's – enjoy!
Next drive (approx. 60min) to Glenevin Waterfall and wander the gardens at leisure. This natural wonder is breath-taking and should not be missed!
Afterwards, a light lunch or coffee can be enjoyed in the café Glen House, if the mood strikes.
In the afternoon, drive (approx. 30 min) to Malin Head, the most northerly point of Ireland, to end your final day in Donegal.
We suggest you stay in the utterly adorable Serendipity B&B and enjoy dinner and drinks in Farren's Bar in Ballygorman.
ADDRESSES
Hardy Baker: Address: 3 Bundoran Retail Park, Bundoran, Donegal
Bundoran Surf Co: Address: Main St, Drumacrin, Bundoran, Co. Donegal
Waves Surf Café: Address: Main Street, Bundoran, Co. Donegal, F94 D6RW
Lough Eske Hotel: Address: Castle, Lough Eske, Donegal, F94 HX59
Cedar's Grill: Address: Lougheask Demesne, Lough Eske, Co. Donegal
Harvey's Point: Address: Lough Eske Rd, Tawnyvorgal, Donegal
Blas: Address: Lough Eske Rd, Drumcliff, Donegal
Narin: https://goo.gl/maps/yGwPbVHQM3y
Carrickfinn Beach: Address: Braade, Carrickfinn, Co. Donegal
The Butter Rock Restaurant: Address: 60-72 Main St, Dunglow, Dungloe, Co. Donegal, F94 DX6W
Money More: Address: Money More, Dunlewey, Co. Donegal, F92 YR12
Glenveagh National Park: Address: Church Hill, Letterkenny, Co. Donegal
Glenveagh Castle: Address: Churchill, Co. Donegal
The Pier Restaurant: Address: The Pier Portsalon, Letterkenny, Co. Donegal
Portsalon Luxury Camping: Address: Cashelpreaghan, Co. Donegal
Honeypot Coffee House: Address: 8 High Rd, Letterkenny, Co. Donegal, F92 T6Y2
Glenevin Waterfall: Address: Straid, Clonmany, Co. Donegal
Glen House: Address: Straid, Clonmany, Co. Donegal
Serendipity B&B: Address: Ballygorman, Co. Donegal
Farren's Bar: Address: Ballygorman, Co. Donegal
Link to route: https://goo.gl/maps/G6Q84yKqZLJ2