As it's by the sea, you can rest assured that the best places for fish and chips in Cork will see you well satisfied.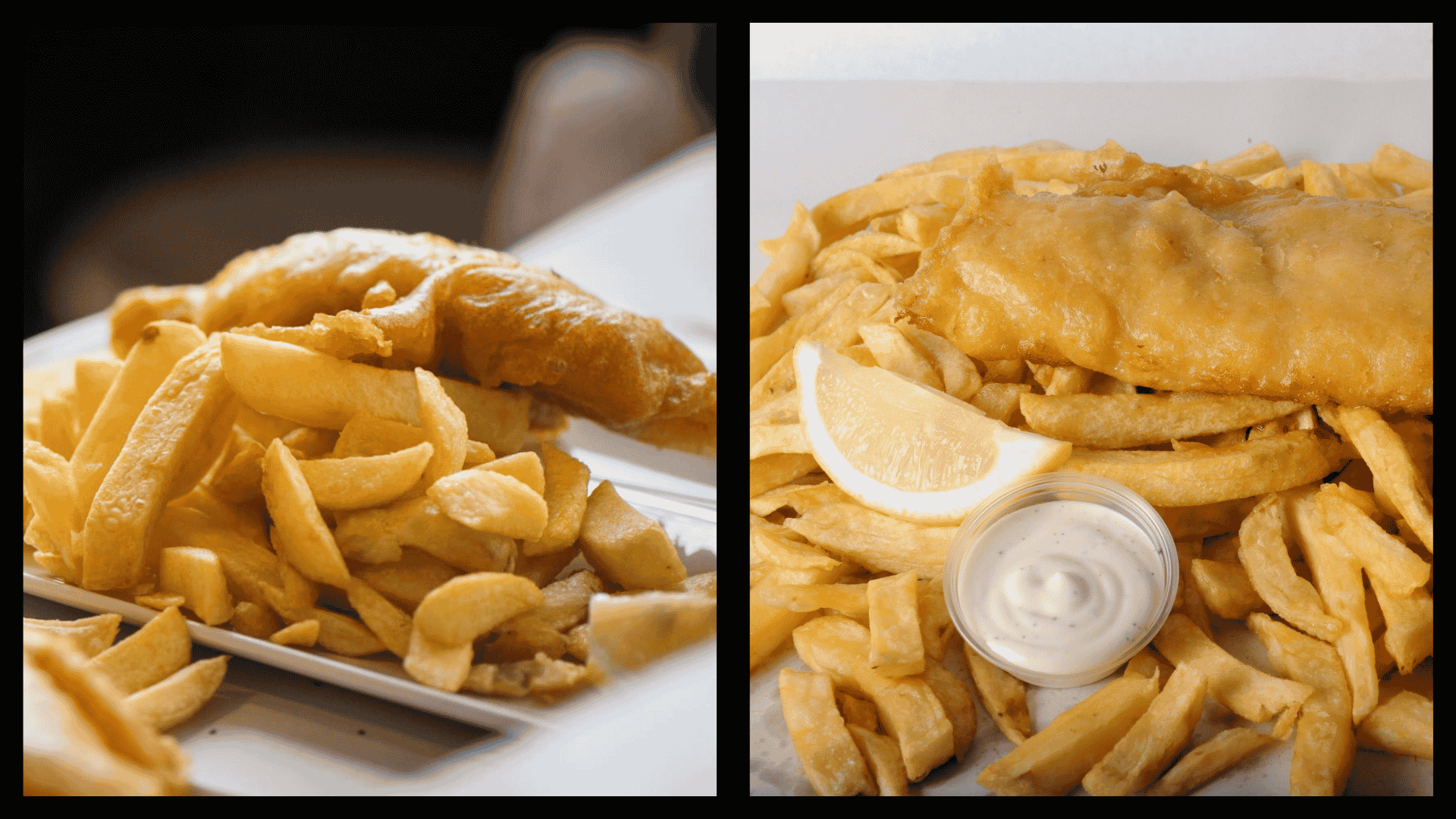 The Irish people love their chippers, and as we are an island nation, we always have a bountiful supply of fantastic fresh fish. Naturally, when combining these two factors, you'll find that Irish people love their fish and chips.
So popular is this classic chipper meal that you will easily find it on the menu of any chipper in Ireland.
Of course, not all chippers were created equal, and some stand head and shoulders above the rest when it comes to their offering of fish and chips.
Today, we're revealing the top five best places for fish and chips in Cork. Warning: This list will make you very hungry!
5. KC's Chip Shop – a favourite with locals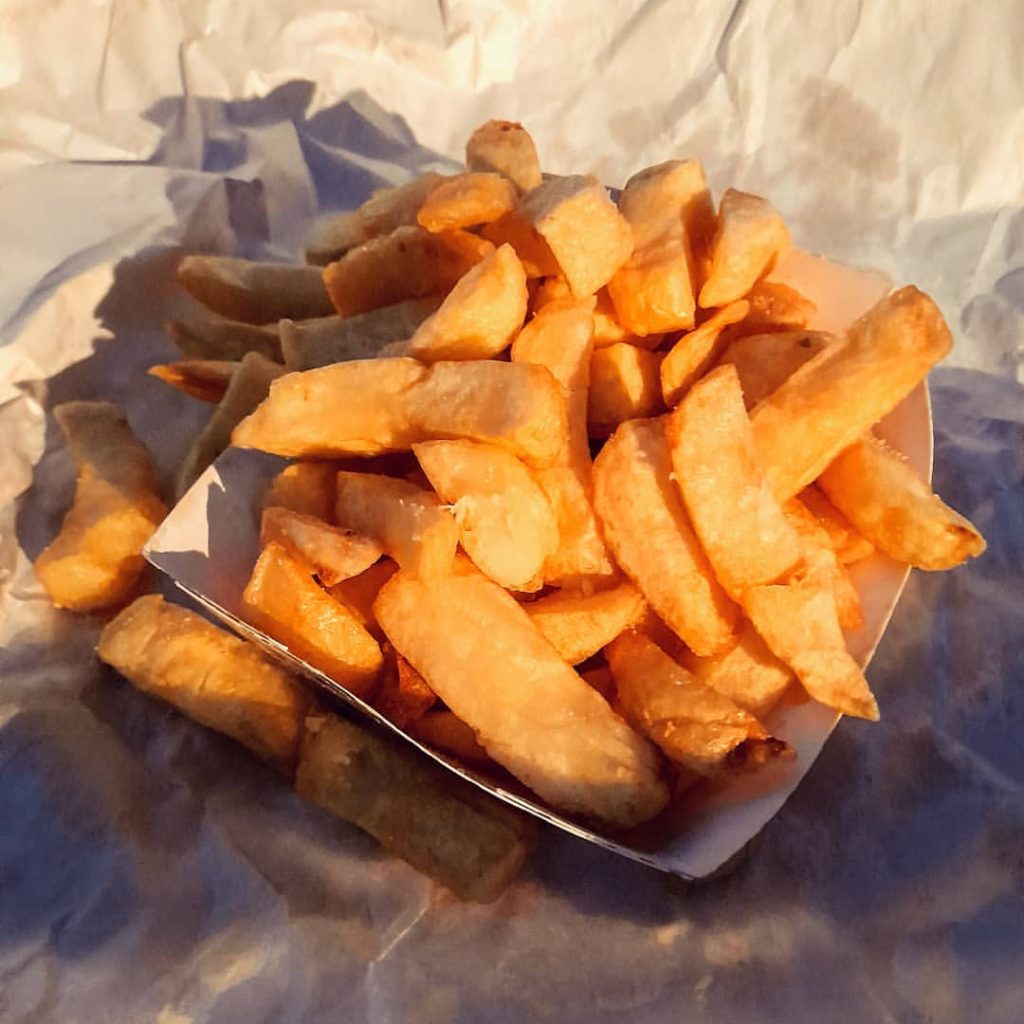 Located outside Cork City, KC's Chip Shop is popular with locals thanks to the quality of their classic-tasting fish and chips.
Three generations of the same family have owned this chipper, and each generation has added that special something. Thus, ensuring that the fish and chips they offer have become so renowned and popular with locals.
They have become well known around the community, and as such, they have built up a loyal fanbase over the years.
Address: Douglas East, Cork, T12 YP27
4. Jackie Lennox's Chip Shop – a much-loved Cork institution
Another much-loved institution in Cork is the famous Jackie Lennox's Chip Shop. This spot is conveniently located only a ten-minute walk from Cork city centre.
Jackie Lennox's Chip Shop is a much-loved fan favourite with locals and tourists alike. Any fish and chips fan worth their salt (pun intended) swear by this place and many say that you won't find a better fish and chip in the entire city.
Address: 137 Bandon Rd, The Lough, Cork, T12 C959
3. L'Escale – a fish and chip shop with a French twist
L'Escale is a fantastic French gourmet fish and chip shop located in the scenic fishing village of Schull in gorgeous West Cork.
This chipper can be found along the harbour wall. It is aptly run by a French family who even run their own fishmongers on the main street. They offer the best of tasty chips made from locally grown potatoes and fresh fish that local fishers catch in the village.
West Cork is a beautiful place to visit. So, what better way to top off your day than a delicious fish and chips meal in this picturesque town?
Address: Pier Rd, Meenvane, Schull, Co. Cork
2. Fishy Fishy – the best fish and chip place in Kinsale
Located on the harbour-front of the colourful town of Kinsale is the Fishy Fishy chipper. This is one of the most popular chippers in the town, which is saying something as Kinsale is known as 'the Gourmet Capital of Ireland'.
The chipper owner is the famous chef and former fish-monger Martin Shanahan. He is passionate about seafood and sharing that passion with visitors to his fine establishment.
To us, Fishy Fishy is undoubtedly one of the best places for fish and chips in Cork. So, for some top-class fish and chips, this is the place to go!
Address: Crowleys Quay, Kinsale Co, Co. IE
1. Quinlan's Seafood Bar – the best place for fish and chips in Cork
In first place on our list of the best places for fish and chips in Cork is Quinlan's Seafood Bar. Located just off the main shopping street in Cork City, this spot cannot be missed.
This modern and family-owned seafood bar is renowned for its great servings of fresh fish caught nearby daily.
Besides offering classic fish and chip dishes that include battered fish, they also cater to those looking for a healthier option. They provide the opportunity of having fish shallow-fried in olive oil.
Address: 14 Princes St, Centre, Cork, T12 K2HW
That concludes our list of best places for fish and chips in Cork to enjoy a great dining experience.
Have you tried any of these great fish and chip places yet? Or are there any other places for fish and chips in Cork you've been to that you think deserved a spot on our list?
Fancy something different? Check out some Chinese restaurants in Cork: HERE