West Cork is one of the most stunning parts of our island. Here are the ten best things to do in West Cork, Ireland.
With its absolutely majestic mix of still blue waters, green rolling hills, and windy country roads dotted in and out between the landscape, it's no wonder West Cork is a popular tourist destination as well as being a haven for locals.
Having owned a house in West Cork before her passing, even Maureen O'Hara had a huge soft spot for this part of the country. West Cork cannot be missed when taking a trip to Ireland, it's almost like going to New York and never visiting Central Park, it's a key feature to our island.
People who visit this region of County Cork can't believe their eyes, wondering how somewhere so beautiful can exist, which keeps people coming back time and time again to continue discovering the hidden gems.
We are here to give you the lowdown on the top ten best things to do in West Cork, Ireland, and we're sure after this you'll need no convincing to take a trip to this special region.
10. Take a boat to Garnish Island – Roman villa-style
This lush island, full of various plants and vegetation only to be found here, is a truly unique place to visit. The gardens make you feel like you have stepped into a Roman villa. With the backdrop of mountains and sounds of nature surrounding you, you may never want to leave this magical spot.
9. Surfing at Inchydoney – a surfer's paradise
Not only is this Blue Flag beach ideal for surfing, but it is also a must for all water lovers. Located just off the mainland connected by two causeways, this island is easy to get to from Clonakilty. Whether it's a surfing lesson you're after or a family picnic in summer, head to one of West Cork's most scenic and most popular seaside destinations.
8. Sherkin Island – a tranquil lifestyle
With only 100 inhabitants, two pubs, a school, community centre, and a church, this small island off the coast of West Cork is a peaceful place for many local families and tourists to visit, especially in the summer. The island is known for having an artsy vibe with many residents creating art and writing books. Sounds idyllic!
7. Lough Hyne, Skibbereen – nature at its best
Ireland's first Marine Nature Reserve, Lough Hyne, is so special that it is one of the most studied marine sites in the whole continent, having first been discovered in 1886.
6. Cape Clear – Ireland's southwest Gaeltacht
With only 120 inhabitants, many of who speak Irish as their first language, this island is a popular getaway, not only for it being a well-known Gaeltacht area, but also because of its milder climate compared to the mainland. It has its own bird observatory and is a bird watcher's paradise.
5. Mizen Head – most southwesterly point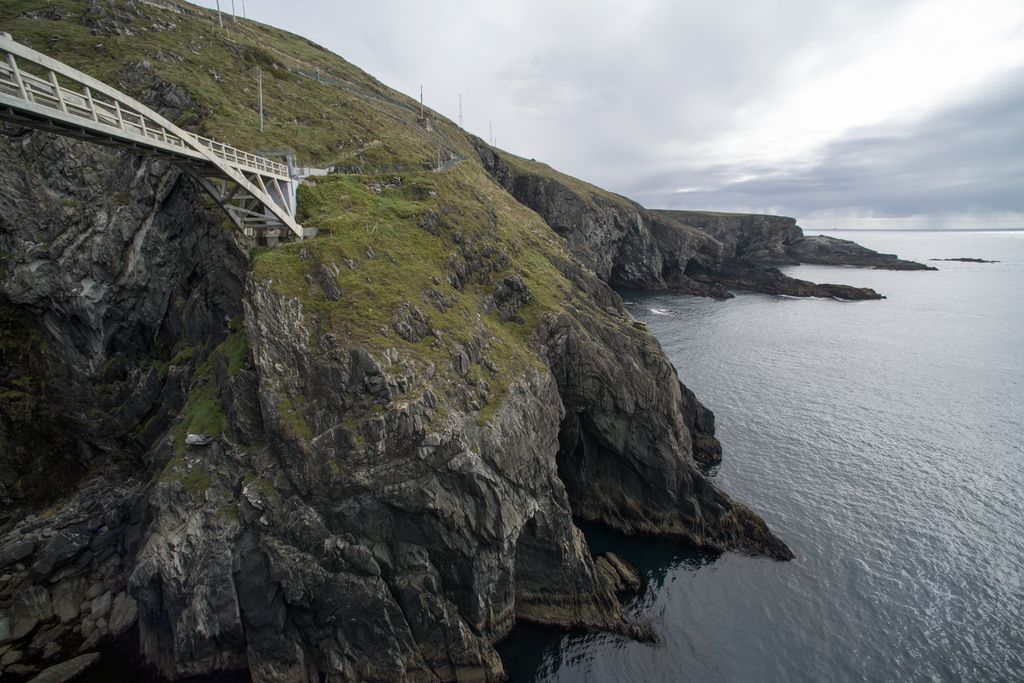 Just like it's counterpart in the north, Malin Head, Mizen Head is a much-visited tourist attraction too, being the most southwesterly point of our Island. You can admire the dramatic cliffside views as they jut into the Atlantic Ocean. A definite must-see!
4. Whale and dolphin watching – a rich area for whale watching
24 of the world's species of whale and dolphin have been found in Irish waters and half of these can be found in West Cork alone, so it's definitely the place to be!
3. Explore the Ring of Beara – spectacular scenery and wonderful walks
Whether you want to take the car along the coastline and explore the Irish country roads, or put your hiking boots on and become one with nature, there is no right or wrong way to get familiar with the Ring of Beara. Just don't forget your camera.
2. Visit Fastnet Lighthouse – the teardrop of Ireland and one of the best things to do in West Cork
Take a step back in time and imagine this scene as being one of the last images of Ireland. It was that for many emigrants taking the ship to America to start a new life.
1. Scuba diving in Baltimore – gateway to the underworld
With countless shipwrecks and excellent visibility, Baltimore is an ideal spot for divers to explore, but don't worry if you're not experienced, just take a course at one of the local diving centres and you'll have opened yourself up to all new possibilities.
How appealing does West Cork sound now? Although there's not much convincing we need to do, just ask anyone who has been to the region and they will tell you how special this place is. We truly are lucky to have all of this on our doorstep.