While Ireland is famous for its breathtaking natural beauty and its bustling cities, we shouldn't forget that the emerald isle is dotted with unique little towns and villages that reveal its true character and charm.
From postcard perfect seaside fishing villages to ancient riverside castles, we look at ten of Ireland's most picturesque towns, guaranteed to leave your Instagram feed at the top of its game.
10. Cobh, Co. Cork
Cobh is best known as being the port from which the Titanic took off on its fatal maiden voyage. As well as this interesting historical background, Cobh offers views of a waterfront hilltop town dotted with colourful houses and an impressive cathedral.
A trip to Cobh wouldn't be complete without a photo of the row of charming, colourful houses known locally as the 'Deck of Cards' which you can find on the steep Barrack Hill. Make sure you have the camera at the ready!
9. Dingle, Co. Kerry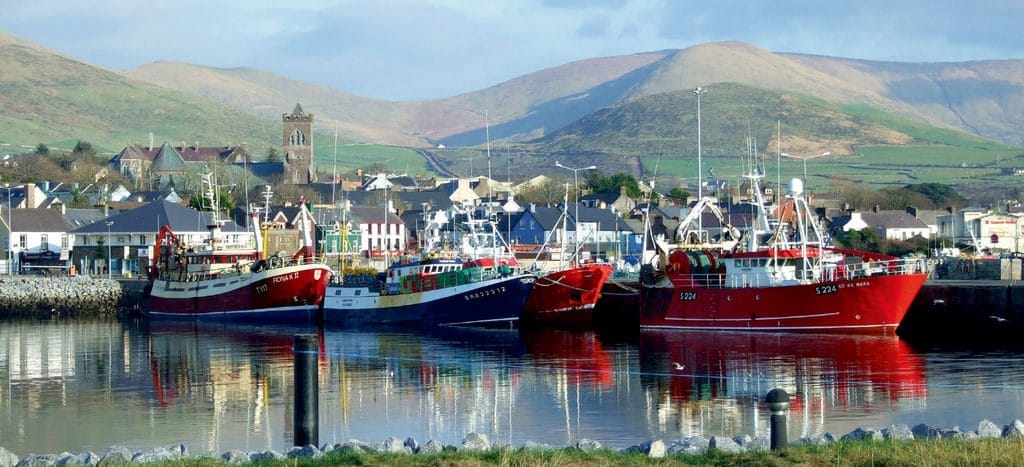 Dingle, the home of Fungie the Dolphin located in Southwest Kerry is a great spot to enjoy some fresh local seafood, soak in the atmosphere of the busy little town and as a starting point for exploring the Dingle Peninsula.
Instagram highlights include a shot by the harbour with a delicious Murphys ice-cream, a picture of the fishing boats with the mountainous backdrop and last but by no means least, a selfie with the man (or dolphin) of the moment, Fungie.
8. Howth, Co. Dublin
Howth, a bustling fishing village and a picturesque place to visit, is a breath of fresh air about an hour outside of Dublin City that makes a perfect day trip from the city.
There are so many things to see and do in Howth from fishing and hiking to eating and drinking. Enjoy the fresh catch of the day in one of the fantastic seafront restaurants along with a refreshing pint of Guinness.
Walk from the picturesque harbour out to Howth Head and take in spectacular views across Dublin Bay like you've never seen it before.
7. Ahillies, Co. Cork
The Beara Peninsula in West Cork is a unique part of Ireland dripping with beauty and charm that shouldn't be missed. Allihies, the last village at the end of the peninsula is no exception.
This small village full of character and colourful little houses and shops sits between impressive mountains and the rugged Wild Atlantic coast and literally has a photo opportunity around every corner.
6. Clifden, Co. Galway
Clifden is a popular tourist town in the beautiful Connemara region in County Galway. It is often referred to as the capital of Connemara, and we think this name is well deserved.
The picturesque town combines the surrounding natural beauty with fantastic food as well as fashionable boutiques and gift shops to create an unforgettable experience for everyone. Check out Clifden Castle and the Sky Road Clifden for some Instagram hotspots.
5. Portmagee, Valentia, Co. Kerry
Portmagee is a beautiful village in County Kerry, Ireland. The village is located on the Iveragh peninsula south of Valentia Island, and is known locally as 'the ferry', in reference to its purpose as a crossing point to the island.
When in the area, be sure to check out Valentia Island. This island is one of Ireland's most Westerly points lying off the coast of the rugged Iveragh peninsula.
The Island is accessible by road bridge from Portmagee and by car ferry (April-Oct) from Cahersiveen.
Once you make it out to the island take a look at the cute little harbour, the Knightstown Town Clock, the iconic Valentia lighthouse and Bray Head for spectacular views out to the Skellig Islands.
4. Lismore, Co.Waterford
A trip to Lismore is a trip back in time into this unique little heritage town on the banks of the River Blackwater.
Take a bike or walk around the town and take in the views of the historic 17th Century Lismore Castle and its ornate gardens and riverside charm.
3. Westport, Co. Mayo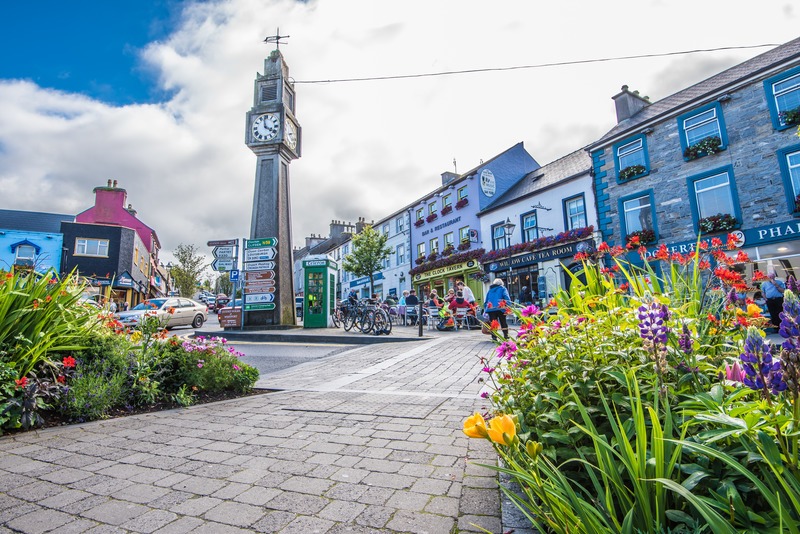 Westport is the bustling heart of County Mayo. In the picturesque Georgian town centre, find stone bridges linking the tree-lined promenades spilling over with traditional Irish pubs, unique shopping spots and delicious local food haunts.
For the best snaps, explore Westport House and Gardens, the charismatic main square and nearby Clew Bay and Croagh Patrick.
2. Adare, Co. Limerick
Located inland in County Limerick, we guarantee you can't take a bad photo in this adorable little Irish Town. Think cute thatched cottages and colourful hanging baskets for days.
Adare is the location of Adare Manor which has been recently voted as the best luxury hotel in the world, so if you really want to impress your Instagram followers, you could fork out for their afternoon tea which comes at a minimum cost of €90. Instagram fame comes as a price!
1. Kinsale, Co. Cork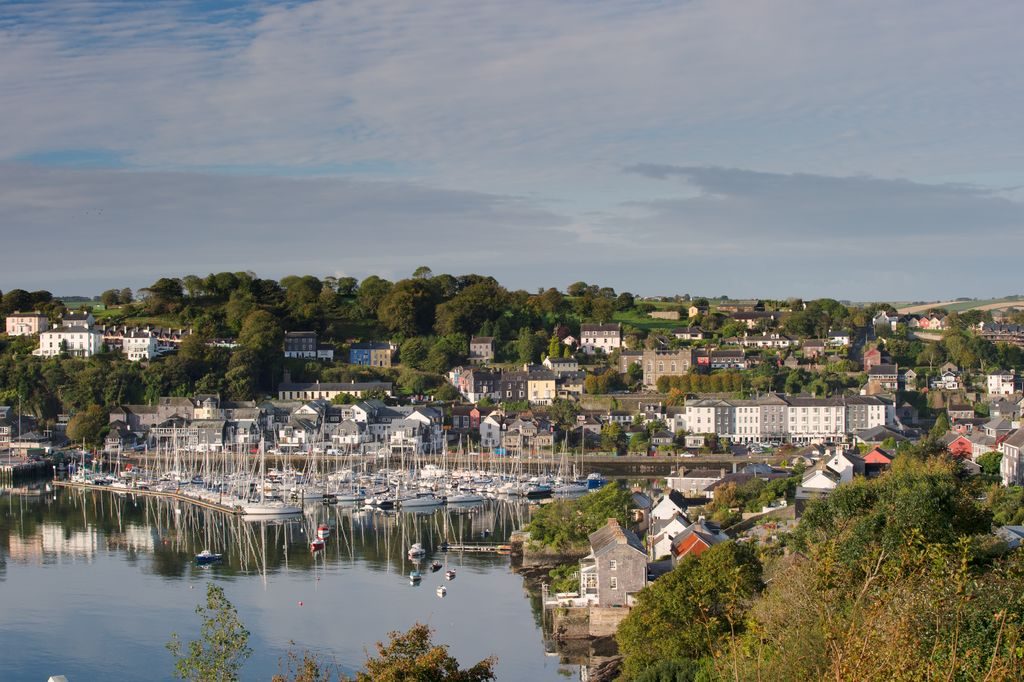 Kinsale, a small seaside fishing town in the rebel county is the deserving winner on our list of Irelands' most instagrammable towns.
Get yourself and your camera to Kinsale ASAP to check out this genuinely idyllic place which literally oozes charm and character.
We're talking quaint shops, pubs and cafés, multi-coloured buildings decorated with blooming flowers, the pretty harbour and the dizzying narrow streets. Kinsale is also known for its warm, friendly people and excellent cuisine.