Looking to have a few pints in a beautiful Irish town? Here are our five favourite pubs in Cobh, the historic last port of call for the RMS Titanic.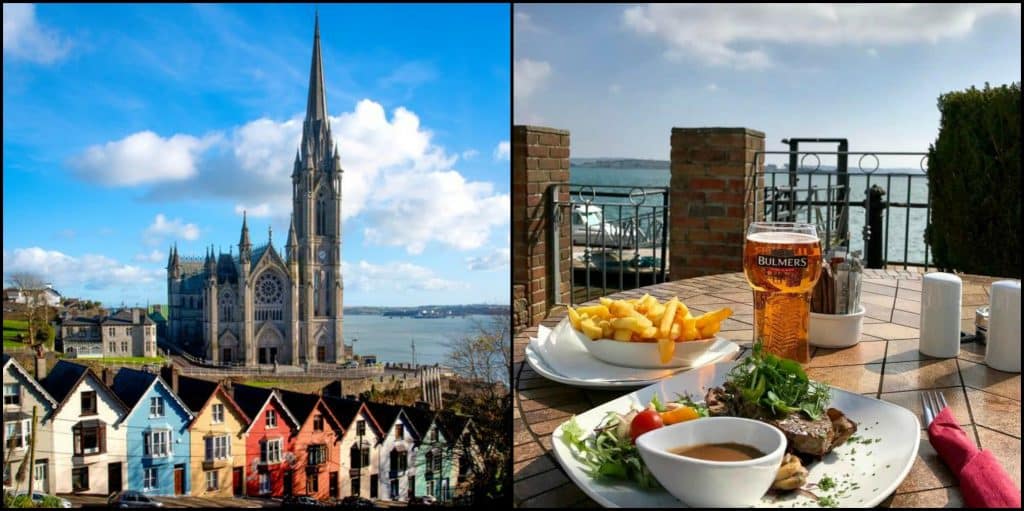 Situated on an island in Cork City's harbour, Cobh is a quaint and magical harbour town that is steeped in history, culture and pubs and is one of the most hardest to pronounce Irish place names. Cobh is most famous for being the last port of call for the Titanic before it sank crossing the Atlantic Ocean. However, its charming deck-of-cards houses are also not to be missed for the ever sought after Instagram post.
Whether you're arriving off a cruise ship, or just exploring for the day, no matter the reason for venturing to this beautiful part of the world, a trip to Cobh would not be complete without a few pints in some of the local watering holes.
Here we have the best five pubs in Cobh, where you can eat the pints, and where the craic is mighty.
5. The Quays Bar and Restaurant – harbour views and friendly staff
Almost hidden down a set of stairs, The Quays is home to one of the most stunning places to have a pint or two in Cobh. Boasting a large outdoor seating area with spectacular views of Cork Harbour, this place is not to be missed, especially on a lovely sunny day.
With floor-to-ceiling windows, the views can be enjoyed from inside even if the weather isn't great. Along with having nine different drinks on tap, a large wine menu, and a cocktail menu, they also serve a wide variety of food to suit all tastes.
Their friendly and accommodating staff and inviting atmosphere make The Quays a place for visitors and locals alike.
Address: Westbourne Pl, Kilgarvan, Cobh, Co. Cork
4. Titanic Bar and Grill – a lively spot next to an historic pier
Next to the infamous old wooden White Star Line pier, where passengers boarded the Titanic for the last time, the Titanic Bar and Grill possesses some magical views of Cork Harbour. With a large outdoor decking area, it is the perfect place to watch the boats and cruisers go by with a few drinks in hand.
You can expect Titanic to be a hive of excitement on Fridays and Saturdays, with live music every Friday night and their in-house DJ every Saturday night. They have a large selection of gins and whiskeys, along with tap beers, wines, and cocktails. They also recently installed Heineken 0.0 on tap, so even if you're the designated driver, there's something for you as well.
Grab yourself some food or nibbles off their menu and you will be sorted for the evening!
Address: 20 Casement Square, Kilgarvan, Cobh, Co. Cork
3. Roaring Donkey – great Guinness, music, and craic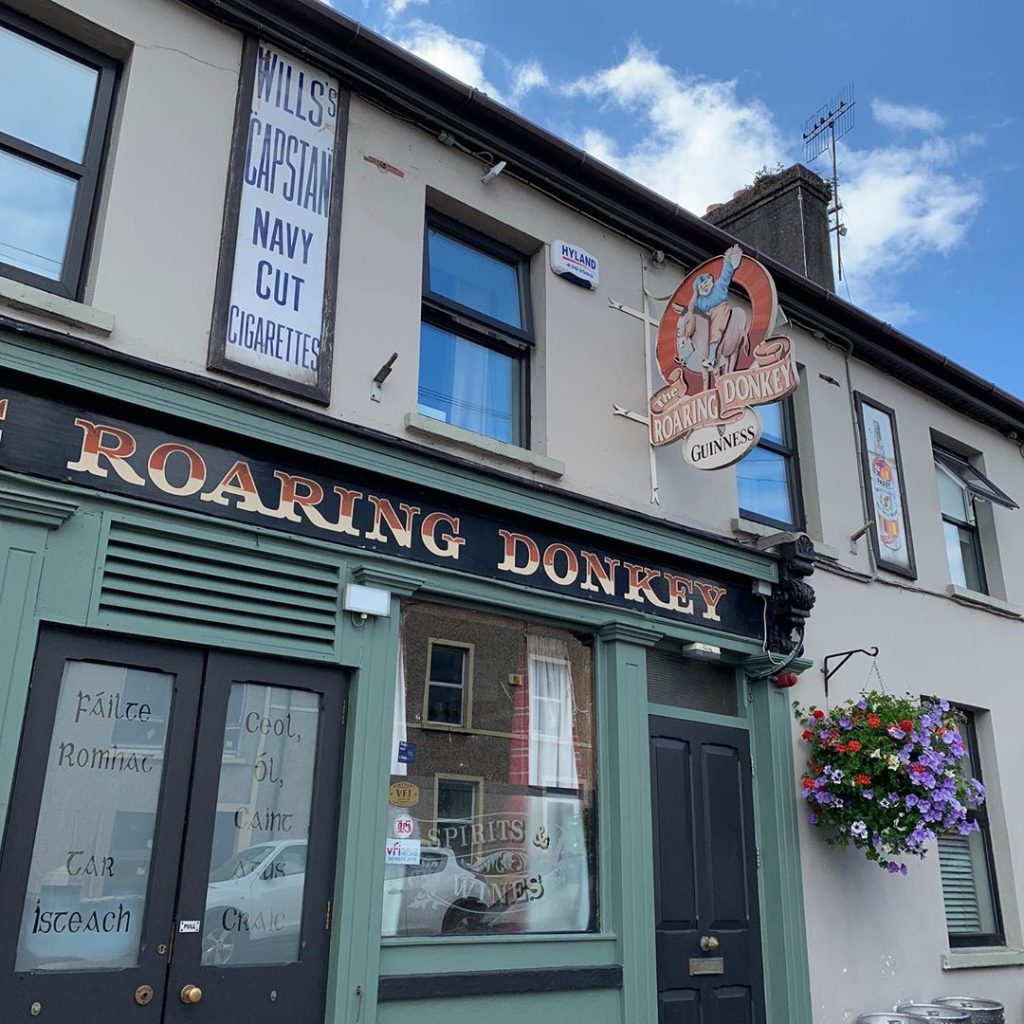 Situated up the top of one of Cobh's infamous hills, the Roaring Donkey is worth the short hike. As one of Cobh's oldest traditional Irish pubs, it has been in operation for over 100 years. This traditional Irish pub is full of character, with pictures, funny quotes, and sporting memorabilia donning the walls.
Out back there is a beer garden, which has cushions and blankets for comfort, and wooden canopies so you can sit out unbothered by the rain. Known locally as a rugby pub, you can guarantee that craic will be had here on match day! Each Wednesday night you will find the place packed as they have a roaring traditional Irish music session, which is a big hit with both locals and tourists.
They have a range of tap beers, from the well known to the local breweries, so there is something for all tastes. Known for a pouring a good pint of Guinness and the craic, it is no wonder that the Roaring Donkey is considered one of the best pubs in Cobh.
Address: 9 The Park, Kilgarvan, Cobh, Co. Cork
2. Mansworth's Bar – the oldest pub in Cobh
Opened in 1864, Mansworth's had a 24-hour licence to cater for the vast number of sailors docking in its harbour every day. This 24-hour licence no longer exists, but the oldest pub in Cobh embraces its maritime history through its maritime memorabilia that decorate its walls.
Having retained its original wooden panelling and bar counter, it is quite the hit with tourists who want to see where many had their last drink on land before the ill-fated journey of the Titanic in 1912.
It is thought that the pub has been selling pints of Guinness since it was founded, so if you're a fan of the black stuff, Mansworth's definitely knows how to pour a good one! It is a small pub, holding fewer than 50 people, so it doesn't take a lot to fill it up, but the craic to be had here is endless.
Address: 4-16 Midleton St, Kilgarvan, Cobh, Co. Cork
1. Kelly's Bar – always packed for a reason
Located opposite the waterfront in Cobh, Kelly's Bar is a pub not to be missed. With roaring fires, live music, and friendly staff, there's a reason Kelly's is always packed! There is an outdoor seating area out front for those who wish to enjoy the views of Cork Harbour. They show all major sporting events on their many TVs, and although they don't serve food, they are known for bringing out some finger food at half time during Munster and Ireland rugby games.
There is an extensive range of beers, wines and spirits alongside their speciality coffees (their Irish Coffee is the best in Cobh!). Ask any local for recommendations on the best pub in Cobh for a pint or two, and they will send you here. Kelly's is a popular bar with a relaxed atmosphere, and there is no doubt that you will always get a warm welcome.
Address: 19 Casement Square, Kilgarvan, Cobh, Co. Cork
By Aoife O'Mara
Get featured on Ireland Before You Die
Do you want to get your Irish business more online exposure? Especially to those interested in travelling the best places in Ireland? Then why not get a dedicated feature on Ireland Before You Die. Find out more 
here.